There were loads of theories about what would happen in The Mandalorian season 3 episode 8 ending. Would Din Djarin die? Would Bo-Katan die? Would Baby Yoda finally speak? Would the Armorer betray the Mandalorians? Would we finally get to see Grand Admiral Thrawn? The Star Wars corner of the internet was ablaze with an intensity twice that of Mando's strangely ineffectual flamethrower.
But in the end, none of those things happened. Series creator Jon Favreau and episode director Rick Famuyiwa delivered half an hour of terrific spectacle featuring some of the best Mandalorian characters, followed by a sweet coda to wrap up all of the stories at play in this season of the Star Wars series. Mando and Grogu are now officially family, and they have a sweet little home together on Nevarro. It's domestic bliss, albeit with the duo occasionally jetting off to do freelance work for the New Republic.
In fact, if we didn't already know that The Mandalorian season 4 release date was on the way, we'd say it was a pretty perfect ending.
There has been a lot of criticism directed at The Mandalorian throughout this series, with Favreau, Dave Filoni, and the team getting more flak than even the best Star Wars villains. It was always going to be tough to top the fan-baiting cameo rollercoaster of The Mandalorian season 2, and season 1 arguably got by purely on the surprise joy of Baby Yoda's arrival. But season 3 has really found itself pilloried online.
Actually, though, The Mandalorian season 3 has mostly really worked. The focus shift from Din Djarin and Baby Yoda to Bo-Katan and her initially-unwanted task of uniting the Mandalorian factions has been welcome and given the show a much-needed freshness. You could just as easily pluralise the show's title now, such is the prominence of all of the Mandalorians – not just our laconic hero.
Ultimately, this is a show that, in my opinion, skews towards a younger audience, and it has embraced that fully. In fact, its one bum note for me was the bizarre episode in which the show became something akin to Andor, and we spent the best part of an hour watching former Imperial folk quietly commuting on the galaxy far, far away's equivalent of the Central Line. Andor was brilliant – and I can't wait for the Andor season 2 release date – but The Mandalorian is a different thing, and it should be proud of that.
Not everything has to be a 4D chess match to build towards Dave Filoni's upcoming new Star Wars movie. Sometimes it's okay just to have an hour of knockabout silliness where Mando kicks some droids, and Jack Black shows up with Lizzo for some reason. It was something of a relief not to see Thrawn, Ahsoka Tano, or Luke Skywalker. There are plenty of other series for those things to happen. After all, the Ahsoka release date is only a few months away.
But that's not to say that the latest run of one of the best TV series out there today hasn't had its share of long-running threads. There's a Mythosaur lurking in the living waters, for one thing, and we know from the meeting of the Shadow Council in The Mandalorian season 3 episode 7 that Grand Admiral Thrawn is very much a going concern. We also got the joy of several Star Wars Rebels characters popping up, and Ahmed Best swapping the CGI of Jar Jar Binks for Jedi robes as Kelleran Beq.
In terms of its week-to-week storytelling, though, The Mandalorian season 3 has succeeded by keeping it simple. For the most part, it has delivered enjoyable – if a little throwaway – quests of the week while building towards Bo-Katan and the Mandalorians retaking their home planet from the Imperial remnant led by Moff Gideon.
This is around 45 minutes of weekly swashbuckling entertainment – it doesn't need to deliver earth-shattering revelations that break Twitter. It's enough to watch the man in the metal suit and his little green buddy getting into scrapes. That's what we fell in love with three years ago, when we all agreed that this was one of the best Disney Plus shows.
This week's finale followed that ethos too. For most of the episode, we focused squarely on the battle for Mandalore. It gave us Mando duelling Moff Gideon, Bo-Katan duelling Moff Gideon, and Mando taking down three badass Praetorian Guards with the help of Grogu and his Force powers.
The Star Wars movies are up there with the best movies of all time, and it's mostly because they're really solid, crowd-pleasing stories of the oldest kind. It's not because of all of the groundwork they're laying for the next thing – because there wasn't always going to be a next thing.
In short, the internet should lay off The Mandalorian season 3. The action is still thrilling, the world is still a joy to be in, and Baby Yoda is still the cutest thing this side of Coruscant. What more do you want?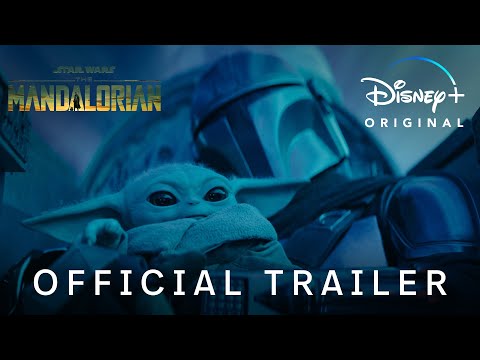 Along with our guide to everything announced at Star Wars Celebration 2023, we've got plenty more for you to read, including lists of the best Star Wars scenes, the best Star Wars aliens, the best Star Wars droids, and the best Star Wars bounty hunters.
And if that's not enough, we've also delved into why George Lucas was right about Star Wars and why Ahmed Best's Star Wars return isn't a 'redemption'. You can also find out why the original Darth Maul design gave George Lucas nightmares.
Or, if you've had your fill of George Lucas's world, check out our guides to the new movies coming your way in 2023. We've got detailed information on the Guardians of the Galaxy Vol 3 release date, the Indiana Jones 5 release date, and the Fast and Furious 10 release date.