Who is Grand Admiral Thrawn in Ahsoka? We all love a hero, but there's something about the bad guys in Star Wars that makes them so fascinating. Thrawn is certainly one of the most intriguing Imperial scumbags around, despite never appearing in live-action movies or TV before Ahsoka came around.
Star Wars fans who love the best animated series in the franchise will be familiar with Thrawn as one of the best Star Wars villains featured in Dave Filoni's show, Rebels. He was also mentioned in the live-action Star Wars series The Mandalorian, with one of the best Star Wars characters, Ahsoka Tano, trying to track him down.
So, who is Grand Admiral Thrawn? We've put together this concise guide so you can familiarize yourself with the character who just made his live-action debut in one of the best TV series for Star Wars fans. We wouldn't bet against seeing him in the new Star Wars movies either, so now is a good time to get acquainted with the whispering villain.
Who is Grand Admiral Thrawn?
Thrawn was part of the Chiss species and he served as a high-ranking officer in the Imperial Navy before ascending to the rank of Grand Admiral for the Galactic Empire.
With his iconic blue skin and menacing red eyes, Thrawn is among the best Star Wars aliens and originates from the planet Rentor. He has gone by many names, born as Kivu'raw'nuru before taking on the name Mitth'raw'nuru in his military days. Yep, those are supposed to be Thrawn's real names. No wonder he shortened it.
As the Empire began to take over, Thrawn would offer his allegiance to Emperor Palpatine and flourish as a brilliant and ruthless strategist in the Imperial regime. Thrawn was methodical and merciless in the arena of war, believing you should know your enemy in order to defeat them.
With this in mind, he studied various philosophies and cultures. He appreciated art and believed that you could learn a lot about your enemies from how they expressed themselves. In particular, he used Sabine Wren's graffiti and Hera Syndulla's treasured Kalikori against them during the events of Rebels.
But don't be fooled by his calm, pragmatic approach. Thrawn would not think twice about executing orders to kill whenever necessary, and he was arguably one of the most influential and evil contributors to the Empire's tyranny.
At the end of Rebels, young Jedi Ezra Bridger used the powers of the Purrgil to send Thrawn jetting off into hyperspace, sacrificing himself in the process. It seems Thrawn survived, but did Ezra make it as well?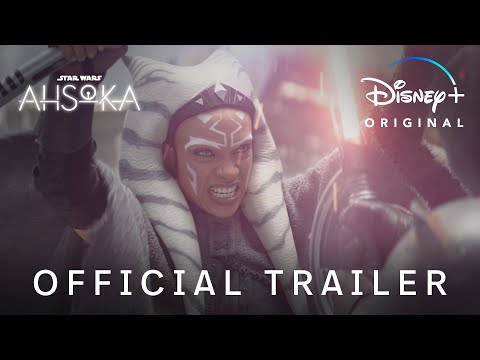 Will we ever see Grand Admiral Thrawn in live-action?
Grand Admiral Thrawn made his live-action debut in Ahsoka episode 6, where he was once again played by his Rebels voice actor, Lars Mikkelsen.
Now that he has made his arrival, he'll be the primary antagonist in the series, during which the good guys of the Ahsoka cast will be tasked with foiling his plans to rebuild the Empire. He has formidable help from the likes of Baylan Skoll and Morgan Elsbeth.
We don't know the precise details of Thrawn's plan just yet, but you should keep up with the Ahsoka release schedule to find out more.
If you need more Ahsoka right now, find out how Ahsoka Tano survived Order 66 in the saddest way and learn more about the Nightsisters of Dathomir and Clancy Brown's character in Ahsoka.
You can also relive the best movies from the galaxy far, far away with our guide to the Star Wars movies in order. Elsewhere, check up on the Andor season 2 release date and The Acolyte release date, or find out about all of the new movies coming your way, including The Marvels.
Finally, we think the new Star Wars movies need John Boyega and Rey deserves a new Star Wars movie, and we've explained why.