Here's everything we know about the four upcoming new Star Wars movies, including release date details, cast list information, and much more. Good old Star Wars. Even if it's had its ups and downs, we all love it, don't we?
However, even if you're a die-hard Star Wars fan, you could be excused for not knowing exactly what's going on in a galaxy far, far away right now. Sure, the many Star Wars series are doing well, and the Ahsoka release date came to tide us over. But after you've sat down and re-watched all the Star Wars movies in order, what's next?
After plenty of rumors, we've got four officially confirmed new movies that will join some of the best movies ever made, and one that's a bit more speculative. To make things more confusing, some projects have been canceled or, even worse, haven't received updates since being announced. To clear things up, we've sorted fact from (science) fiction in our guide to everything you need to know about every new Star Wars movie.
New Star Wars movies
There are four new Star Wars movies officially in active development, and potentially a fifth.
To get started, let's look at projects that have had actual updates, instead of just being announced and then forgotten. Below are the films that do actually seem to be in active development with writers and directors attached and recent updates.
What are the new Star Wars movies about?
James Mangold's movie will explore the Jedi's origins, Dave Filioni's will conclude Star Wars series storylines, Rey's movie has her rebuilding the Jedi Order, and Taika Waitit's plot is unconfirmed.
The exciting news of more movies was announced at Star Wars Celebration 2023, and they're set across the breadth of the Star Wars timeline.
The unconfirmed fifth movie will focus on Lando. This was originally envisioned as a series, but co-writer Stephen Glover said in September 2023 that this had been changed into a film. Disney hasn't yet officially announced this change. While nothing has been announced about the Lando movie, like Solo it would follow Donald Glover's younger version of the swashbuckling Star Wars character on his adventures through the underbelly of the outer rim.
A list of the confirmed new Star Wars movies:
Untitled James Mangold Star Wars movie
Untitled Dave Filoni Star Wars movie
Untitled Rey Star Wars movie
Untitled Taika Waititi Star Wars movie
Untitled James Mangold Star Wars movie
Release date: TBA
This new Star Wars movie will be written and directed by James Mangold (director of Indiana Jones 5 and Logan). It will be set in the far-flung past and will unpack the adventures of the very first Jedi. Some have reported the working title is 'Dawn of the Jedi', but this hasn't been confirmed either.
The film is seemingly about the beginning of the Order, how it was created, and its spiritual origins.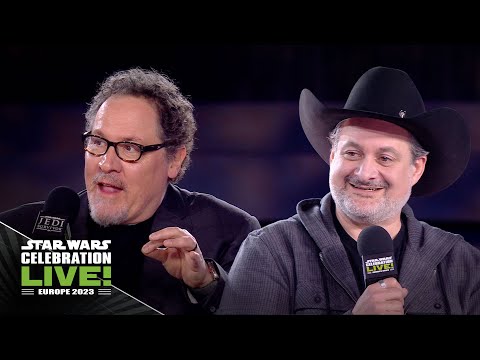 Untitled Dave Filoni Star Wars movie
Release date: TBA
Then, there will be a movie from Filoni set between the events of Return of the Jedi and The Force Awakens. It will conclude the story that has been told by The Mandalorian, Ahsoka, and The Book of Boba Fett, bringing this era of Star Wars series to a close.
Expect a "cinematic event" that will bring together threads from the series The Clone Wars, Rebels, and the live-action Disney Plus shows. We expect to see the live-action versions of the characters Filoni holds close to his heart working together in this one.
Untitled Rey Star Wars movie
Release date: TBA
Rey's movie will be set 15 years after The Rise of Skywalker and will see her attempting to rebuild the Jedi Order after the events of the Skywalker Saga's conclusion. Pakistani-Canadian journalist/filmmaker Obaid-Chinoy will surely bring a unique vision to the table, and personally, we think Rey deserves a Star Wars movie.
We don't know much about it, but Watchmen's Damon Lindelof and The Strain's Justin Britt-Gibson were previously attached to write it before exiting the project. Steven Knight is working on the screenplay instead. And, thankfully, Daisy Ridley is attached to star, so no messy recasting is needed. We imagine Rey will take on an apprentice(s) in the plot.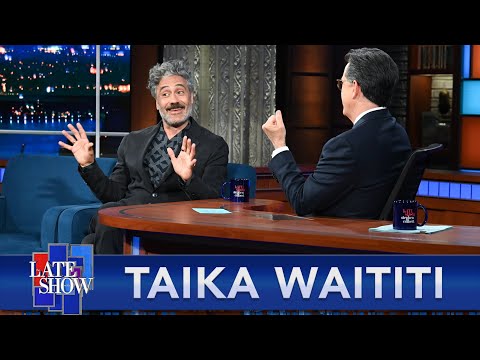 Untitled Taika Waititi Star Wars movie
Release date: TBA
Originally meant to release in 2023, we've been given slivers of information since the film's announcement that imply it's still going ahead.
At Star Wars Celebration 2023, Kennedy claimed it was still being written. In an interview with Total Film, Waititi said of the film, "Look, I think for the Star Wars universe to expand, it has to expand. I don't think that I'm any use in the Star Wars universe making a film where everyone's like, 'Oh great, well that's the blueprints to the Millennium Falcon, ah that's Chewbacca's grandmother.'"
He continues, "That all stands alone, that's great, though I would like to take something new and create some new characters and just expand the world, otherwise it feels like it's a very small story."
New Star Wars movie release date speculation
Disney has secured May 22, 2026, December 18, 2026, and December 17, 2027, as slots for new Star Wars movie release dates, but there's no official word on what films will take them.
Due to Disney's Star Wars slate being in flux, there's been no confirmation on what films will be released on which day. Because of delays across the industry due to the 2023 strikes, these dates could even be given to other non-Star Wars projects if these movies are pushed back. Not to mention, there are just three dates we know are being held for the franchise, while there are four films officially in development.
We can guesstimate though, based on the current state of the universe. James Mangold has spoken the most freely about his film, which implies it could be further along. With that in mind, we think it could potentially be first up to bat.
Filoni's creativity has been at the forefront for some time now, with The Mandalorian, Ahsoka, and characters from his animated series jumping to live action. Considering that, we think his could be next.
In April, Kennedy told Yahoo that "we're going to see a script probably in the next month and a half" for the Rey movie. "So we're getting close." Of course, that was before the 2023 Writers Strike.
Finally, we have the Waititi project. There were rumors about it being dead, but those have not been substantiated. In March 2023, Kennedy said it was still in progress, telling Variety "Taika is still working away. He's writing the script himself." She went on to say, "We're going to make that one day." The "one day" makes us think it's the furthest away. Disney has recently stuck to December release dates for movies, so it's safe to bet Waitit's may come in late 2027.
The below dates are purely guesses, we'll have to wait to see how things shake out, particularly because of industrial action.
New Star Wars movies release date speculation:
James Mangold's Star Wars movie release date – Friday, May 22, 2026
Dave Filoni's Star Wars movie release date – Friday, December 18, 2026
Sharmeen Obaid-Chinoy Star Wars movie release date – Friday, December 17, 2027
Taika Waititi's Star Wars movie release date – December 2027
Who will be in the new Star Wars movie?
Daisy Ridley as Rey is the only cast member confirmed for the new Star Wars movies. There have been rumors about some other names, which have suggested Idris Elba could be lined up as a Star Wars villain and that Adam Driver could make a return. Yes, we know he's dead, but that means very little in the galaxy of Star Wars.
Other than that, the big question mark is over Finn. There's an unresolved plotline between him and Rey, and the indication that he might be Force-sensitive. So, Boyega could be back among the Star Wars cast for the Rey movie, and that would be a big delight. When production on the new Star Wars movies does begin to kick into gear, we'll be here to keep you up to date on the cast, plot, potential release date, and more.
With the unconfirmed Lando movie, we know that Glover would be back as the titular Lando Calrissian. Alden Ehrenreich could join him as Han Solo, in theory, if he wants to return to the franchise.
Canceled or paused new Star Wars movies
Star Wars movies from Patty Jenkins, Taika Waititi, Kevin Feige, Rian Johnson, and David Benioff and D.B. Weiss have all been paused or canceled.
It was announced in March 2023 that both Jenkins' Rogue Squadron and Kevin Feige's movie have been shelved. There's still a chance Waititi and Johnson will eventually bring their visions to the galaxy, but at the moment they are not on the slate.
Waititi was reported to be penning his own Star Wars movie script and lining up to direct as well. This was set to begin filming in early 2023, but that hasn't materialized and any progress seems to have ground to a halt. The same is true for Johnson who was lined up to make his own trilogy but now seems focussed entirely on the future of Knives Out.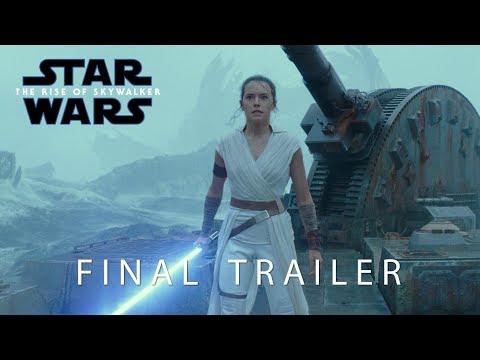 In the Star Wars movie graveyard is David Benioff and D.B. Weiss's attempt at an addition to the franchise. The two Game of Thrones showrunners were, at one point, set to expand the Star Wars universe with their own movie, but this one has been unequivocally scrapped.
That's it on the new Star Wars movies. For more on Star Wars, keep up to date with our guide to the Andor season 2 release date, The Mandalorian season 4 release date, and The Acolyte release date. You can also read our thoughts on why Rey deserves her own Star Wars movie, and why it needs John Boyega. Or, take a look at our feature on the best Star Wars movie you've never seen.