What is The Mandalorian season 4 release date? Din Djarin and Grogu (Baby Yoda to his friends) have delighted us with adventures in a galaxy far, far away and helped to reignite an abundance of passion for Star Wars.
In The Mandalorian season 3 episode 8, we saw the pair (with their Mandalorian friends) face off against the sinister Star Wars villain Moff Gideon in their attempt to reclaim Mandalore. Now, though, the third chapter in Din Djarin and Grogu's story has come to a close, and people want to know what's next.
Will we get more from the best Star Wars characters since Darth Vader and Luke Skywalker? We've gained admission into the Jedi archive and the New Republic public library to bring you everything we know about The Mandalorian season 4 release date, cast, plot, and more. Warning spoilers for one of the best Star Wars series below…
The Mandalorian season 4 release date speculation
The Mandalorian season 4 is likely to release in 2025, and Jon Favreau has confirmed it's definitely coming despite the definitive conclusion at the end of season 3. Our predicted 2025 release window is based on the fact that production was set to begin on the new season in 2023, though it has been delayed by the 2023 Writers Strike.
Favreau reportedly finished writing The Mandalorian season 4 in February 2023, so when production does resume we can expect rapid progress on the show.
The Mandalorian season 4 cast speculation
The Mandalorian season 4 cast will feature the return of all our favorite heroes, including Pedro Pascal's Din Djarin, Katee Sackhoff's Bo-Katan, and Baby Yoda.
Bo-Katan's story has become central to the story of The Mandalorian, and Greef Karga and The Armorer are always hanging around too so we expect they'll be back for more action.
The Mandalorian season 4 cast list will include
Pedro Pascal as Din Djarin
Katee Sackhoff as Bo-Katan
Grogu as Baby Yoda
Carl Weathers as Greef Karga
Emily Swallow as the Armorer
One person who's unlikely to return is Giancarlo Esposito, who plays Moff Gideon. The last time we saw the Moff, he'd been barbequed. However, we do know he was experimenting with clones, so maybe there's another Gideon hiding somewhere in the galaxy. If there's anything we know for certain about Star Wars villains, it's that they literally never die.
The Mandalorian season 4 plot speculation
Season 4 of The Mandalorian will likely follow Din and his apprentice Grogu on various missions in the Outer Rim as the youngling looks to earn his status as an official Mandalorian. We assume plenty of Star Wars bounty hunter adventures are on the horizon for our favorite duo.
Meanwhile, Bo-Katan and her Mandalorian followers are looking to rebuild their world and their community. After Mandalore was destroyed, it was thought abandoned, but a tribe of survivors have maintained the planet as best they could. Now, with the whole civilization united, Bo-Katan can lead her people into a new era.
As the sci-fi series goes on and we get closer to Filoni's new Star Wars movie, we'll likely see a few familiar faces — like Ahsoka Tano, Boba Fett, and possibly Jude Law's character from Skeleton Crew — all make an appearance as we build up to that epic crossover. Maybe, if we're lucky, there'll be another bizarre trip to Coruscant too.
The Mandalorian season 4 trailer
There is no Mandalorian season 4 trailer at the moment (give them a chance, season 3 only just ended). If you're desperate to see a minute-long clip with Din in it, you can watch The Mandalorian season 3 trailer below.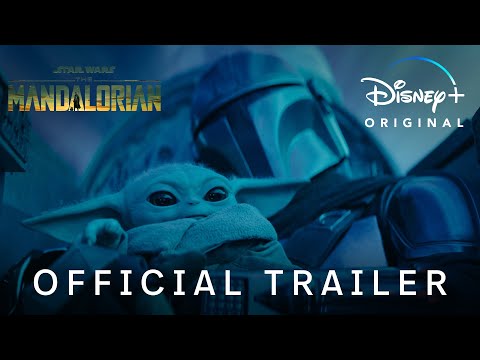 Where can I watch The Mandalorian season 4?
When The Mandalorian season 4 is released you'll be able to watch it exclusively on Disney Plus. You can also watch every episode of The Mandalorian seasons 1-3 on Disney Plus now.
How many episodes of The Mandalorian season 4 will there be?
The Mandalorian season 4 will likely remain consistent with past outings, and will consist of eight episodes.
If you want to know more about the future of a galaxy far, far away, check out our guide explaining everything announced at Star Wars Celebration. We've also got separate articles breaking down the Ahsoka release date, the Andor season 2 release date, and The Acolyte release date.
Meanwhile, if you like hot takes, we've got a Star Wars movie ranking and a list of the best TV series ever made.