Who is Baby Yoda in The Mandalorian? When The Mandalorian made its debut on Disney Plus back in 2019, no one could have expected the huge cultural impact it would have, and how it would shake up the Star Wars galaxy.
That's because, if you can imagine it, there was a time before the Star Wars series when no one knew that Baby Yoda existed. The Mandalorian character is now firmly cemented in our hearts, but there's a lot about this little Star Wars alien in the TV series that still remains mysterious. With The Mandalorian season 3 release date on its way, there's no better time to explore those mysteries, and the lore behind Din Djarin's adopted space son Baby Yoda.
Who is Baby Yoda?
Baby Yoda is the fuzzy green alien made famous by The Mandalorian, whose real name is Grogu. Along with Pedro Pascal's Din Djarin, he's one of the main characters in the sci-fi series and the plot of the show has centred around him almost entirely.
Of course, Baby Yoda also took the entire world by storm with his surprise appearance eliciting squeals of joy as soon as his face was revealed. Now, you can barely move for Baby Yoda LEGO sets, or plushies, not that we're complaining.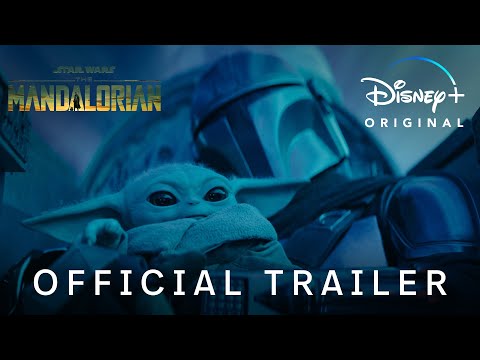 How old is Baby Yoda?
Baby Yoda is actually around 50 years old, despite looking like an infant. The reason why his age doesn't seem to align with his outward appearance is that his species age incredibly slowly.
Take a cat, as an example. Kittens mature much quicker than human babies because their lifespans are shorter. By the same logic, because Baby Yoda's species have such extended lifespans (Yoda was almost 1000 when he died) they spend a longer time as an infant.
What species is Baby Yoda?
Baby Yoda is the same species as Jedi Master Yoda, but the name of that species is unknown. Contrary to popular belief, we don't think Grogu is related to Yoda, though.
In fact, these mysterious origins could form part of the plot of The Mandalorian as seasons progress. If Baby Yoda wants to meet more of his kind, or answer more questions about himself, he might need the help of Din Djarin to uncover the answers.
Is Baby Yoda a Jedi?
Baby Yoda is highly Force-sensitive, and has had some Jedi training but he is not a Jedi. As we see through flashbacks, Baby Yoda was taken to the Jedi temple on Coruscant, and began his Jedi training – presumably as a youngling.
He escaped during Order 66, and his Jedi training halted. Once Baby Yoda became Din Djarin's companion, he was targeted by the evil Star Wars villain Moff Gideon who wanted to capture him for experiments and even threatened to slice him up with the Darksaber.
Mando fought Gideon off though, and Baby Yoda was eventually taken in by Luke Skywalker who wanted to train him in the Jedi ways sensing his natural strength with the Force.
However, as we saw in The Book of Boba Fett, Baby Yoda wasn't entirely happy being trained by Luke and he missed his space-dad. After Din Djarin dropped off a suit of Beskar armour for Baby Yoda, the little ball of green fuzz made the decision to give up his Jedi training with Luke and re-join Din Djarin on his adventures across the galaxy, which will continue with The Mandalorian season 3 and beyond. Whether he continues his training at some point and we see Baby Yoda become a Jedi, remains to be seen.
For more on Star Wars, check out our guide to the best Star Wars characters and the Star Wars movies, as well as the best Star Wars bounty hunters and Star Wars ships. Or, keep up to date with all the new Star Wars content with out guides to the new Star Wars movie, the Andor season 2 release date, the Ahsoka release date, and The Acolyte release date.