Picking out the best movies of all time is no small task. Ever since the Lumière brothers first brought film projection to the masses in 1895, the world has been under the spell of movie magic. Everyone has their favorites, and no two movie fans have exactly the same taste.
That said, we here at The Digital Fix are big fans of movies, so we've put our collective heads together to bring you an exhaustive list of the best movies ever made. Seriously, no genre has been excluded from the list. We've watched (and re-watched) the best action movies, best comedy movies, best thriller movies, and even the best superhero movies around. So buckle up and grab some popcorn. We're going in.
105. Moonlight (2016)
Barry Jenkins' character portrait Moonlight is a sensitive, hazy study of weighty themes. Despite their heft, Jenkins' direction, formless and shaping itself around ideas, keeps every spinning plate human and subtle.
James Laxton shoots the film in a heavenly way, in contrast to the grit actually taking place on screen; deep cyan blues and saturated indigos bookmark chapters of the story, which concerns itself with manhood as young Chiron grows up, plating himself with new armor after every wound. The scars of youth shape but don't define us, and Moonlight's character study is second to none from 2016.
104. Cool Hand Luke (1967)
Arguably Paul Newman's greatest movie, and certainly the one that cemented his status as one of the best actors working in Hollywood, Cool Hand Luke tells the story of Luke Jackson, a petty criminal who finds himself the target of a cruel warden when he's sentenced to two years in prison.
Anti-authoritarian and extremely entertaining, Cool Hand Luke is a powerful meditation on the robustness of the human spirit in the face of unbelievable cruelty that's carried by a knockout performance from the incredibly charismatic Newman. If you've not dipped your toe into the cinematic waters of this era, why not start with Cool Hand Luke?
103. Oppenheimer (2023)
In the hands of anyone but Christopher Nolan, a three-hour biopic about the man who built the atomic bomb could have been a grueling slog through one of the darkest chapters in human history. Nolan, however, managed to turn this frankly dreary idea into a propulsive and dynamic morality play that offers no easy answers on the ethics of building weapons of mass destruction.
Couple that with world-class performances from everyone in the A-list cast, and you've got what may be the best Christopher Nolan movie outside of Inception. Will Oppenheimer finally win Nolan his Oscar? Well, we know the Academy loves a war film, so Nolan should probably make some shelf space. Check out our full Oppenheimer review here.
102. Good Will Hunting (1997)
If you're a fan of Matt Damon or Ben Affleck, then you'll already likely be aware of Good Will Hunting since the pair wrote the screenplay when they were young, budding actors. It follows the story of Will Hunting, a janitor at MIT, where it's discovered that he's actually a genius. A professor helps him out of a tight spot with the condition that Will attend weekly psychotherapy sessions.
It's become widely known as a masterpiece and features one of our favorite Robin Williams performances. It was also nominated for nine Oscars and ended up winning both Best Supporting Actor for Williams and Best Original Screenplay for our beloved cinematic duo. Heart-wrenching and hilarious in equal measure, Good Will Hunting is nothing short of a modern classic.
101. 10 Things I Hate About You (1999)
There's no reason that Shakespeare's The Taming of the Shrew shouldn't be a '90s rom-com, right? The bizarre spirit of the era, which also gave us Clueless and She's All That as teen reworkings of classic literature, of course, is alive and well in this tale of romance with ulterior motives.
Heath Ledger gave both barrels of his legendary charisma to the role of bad boy Patrick Verona, while Julia Stiles, Larisa Oleynik, and a very young Joseph Gordon-Levitt also made a big impact. The laughs – and, let's be honest, the tears – still land even after more than 20 years. Plus, when it comes to remembering the best (and worst) of 90's style, there's no better subject to examine.
100. No Country for Old Men (2007)
When thinking of the neo-Western, No Country for Old Men should be the first thing that comes to mind. A Coen Brothers masterpiece, this relentless thriller is an adaptation of Cormac McCarthy's gripping novel of the same name. The atmosphere of No Country can best be described as 'quiet action' — with scenes sure to boost your adrenaline and activate your fight-or-flight response, but all depicted with an eerie sense of calm.
Intensely dark, No Country follows Llewelyn Moss (Josh Brolin) as he goes on the run from vicious killer Anton Chigurh (Javier Bardem) after discovering a large sum of money. With no music, this movie is a long haul but remains so vivid and tense that you won't be able to bring yourself to look away from the screen, friendo.
99. The Muppet Christmas Carol (1992)
Hypothesis: any story you can think of can be improved by adapting it with The Muppets. The Muppet Christmas Carol proves the potential here, taking one of the most regurgitated texts in literature and creating the definitive version.
Gonzo and Rizzo lead us through the gothic tale, following Michael Caine as Ebenezer Scrooge. He might be a miser, but opposite Kermit, Fozzie, and Miss Piggy, you can feel Caine's joy. If happiness could be harnessed as a tangible force, this film would be one of the key ingredients. If you love the Muppets, then you should probably check out our ranking of all the Muppet movies.
98. Godzilla (1945)
The King of the Monsters has taken many iterations over the years, but there's some inimitable magic in his 1954 introduction that makes it one of the best monster movies ever made. An embodiment of post-war trauma, Godzilla arrives as a terrifying consequence of nuclear weapons, destroying everything in its path.
Ishiro Honda hones right in on the fear and tragedy that comes from machines of war. People cry out as their city collapses around them, completely helpless. Akira Ifukube's stirring theme conjures feelings of foreboding horror as the creature itself is gradually revealed and eventually subdued. A spectacle of our collective power to make poetry from the ashes of dreams.
97. Inside Out (2015)
We can split hairs and quibble about whether Inside Out really is the best Pixar movie, but there's no denying its emotional complexity. Through the medium of beautiful animation and a hefty supply of slapstick, Pete Docter's film drags us right into the frazzled brain of a teenager struggling with her mental health after a huge life upheaval.
The movie is as heartbreaking as it is hilarious, helped along by two dynamite vocal performances from Amy Poehler as Joy and Phyllis Smith as the morose, but ultimately vital, Sadness. We all learned something about ourselves watching this, and it's a very rewarding rewatch as well.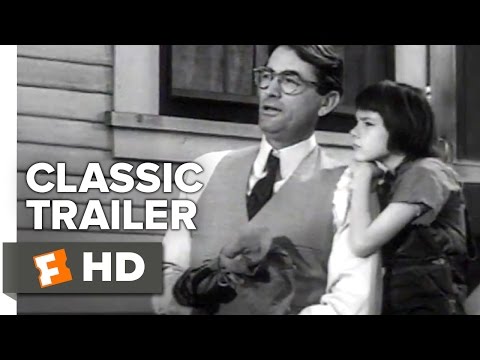 96. To Kill A Mockingbird (1962)
A loving adaptation of Harper Lee's novel, everyone could learn a lot from To Kill A Mockingbird. Its themes of courage, integrity, and never judging a book by its cover are just as pertinent now as they were in the 1960s. Gregory Peck is rightfully praised for his leading role as the gentle and principled Attic Finch.
But Robert Duvall's fleeting portrayal of Boo Radley is just as good and arguably a masterclass in acting as he's able to say so much in a single scene without uttering a single word. It was also his first-ever movie role and remains one of the most impactful all these years later.
95. Little Women (2019)
Greta Gerwig took one of the most beloved tales of our time and didn't just do it justice, but breathed new life into it. Little Women may have been done before, but the 2019 version of the classic coming-of-age story is special as it brought the script and period piece aesthetic to new heights.
Every character was played to perfection — especially Saoirse Ronan as Jo March — and includes some brilliant early performances from Timothée Chalamet and Florence Pugh before they became the global superstars they are now. Oh, it also has one of the best movie moms.

94. The Lion King (1994)
It might have doomed generations of cats to being held up to the skies like Simba (sorry, Sooty), but The Lion King might just be the best Disney movie. If not for the stunning animation and soundtrack, but for its surprisingly mature and layered plot surrounding identity, power, and belonging.
Yes, it may be a retelling of Hamlet, but despite its famed inspiration, The Lion King has gone on to influence tons of projects across TV and film. Not only has it won awards, acclaim, and even a stage play, but it was the first Disney film to have been dubbed in Zulu. It truly is a historically significant movie that every animation lover should watch.
93. Spotlight (2015)
Spotlight is the type of movie that makes entertainment journalists feel bad about their career choices. The film follows a group of writers from The Boston Globe's 'Spotlight' team as they investigate systemic child sex abuse by numerous Catholic priests in the Boston area. As you can imagine, it's not the most lighthearted of watches, but it's essential viewing and a familiar story told from a different perspective.
A real low-key but no less dramatic thriller, Spotlight manages to tell a true story without resorting to lurid sensationalism while highlighting the hard and necessary work journalists do across the world. Plus, this cast is incredible, and it ended up being one of the best ensemble pieces of 2015.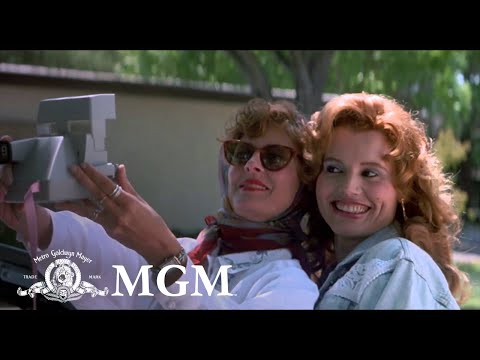 92. Thelma and Louise (1991)
Ridley Scott's Thelma & Louise is an authentic feminist classic and is the go-to 'ride and die' friend movie you want to watch at every sleepover. It's also the ultimate road-trip movie with high stakes and one of the best on-screen duos you'll ever see.
Centered around dodging both the law and danger, the script is consistently funny yet wired with nerves, and Susan Sarandon and Geena Davis are great opposite each other. It's got a wonderful score, and — above all else — has messy characters who go to the end of the earth for each other. Its '90s quirks only make it more lovable, and the commentary on the degrading of women has aged far better than one may have thought.
91. Grease (1978)
The songs are undeniable. The performances are luminous. The evocation of '50s cool has never been bettered. Grease is a very special musical indeed, powered by John Travolta and Olivia Newton-John at the absolute peak of their star wattage. They're like a pair of fluorescent lightbulbs at the heart of the movie.
Sure, all of these teenagers are visibly on the wrong side of 30 years old, and that's a little distracting. But there's probably something wrong with anybody who doesn't want to throw on a leather jacket and dance when those credits roll.
90. Dog Day Afternoon (1975)
It's easy to forget just how good a director Sidney Lumet was, but this is his second entry in our list and another fine example of just how masterful he was when it came to controlling the storytelling environment. When two bank robbers find themselves in a stand-off with the police, the situation becomes dire as the minutes tick by, and surrender or death seem to become the only options.
There is no messing about with this one, as Lumet throws us straight into the action and lets Al Pacino and John Cazale blow our minds with their riveting portrayals of desperate men with their backs against the wall.
89. A Matter of Life and Death (1946)
The crowning achievement of British directing duo Powell and Pressburger, A Matter of Life and Death originally came about as a movie designed to improve Anglo-American relations. It emerged as a bastion of thoughtful filmmaking about mortality and what it means to be alive. It's also very funny indeed.
David Niven plays an airman caught up in the bureaucracy of the afterlife when the guide supposed to take him to the other side gets lost in a fog. It's effectively a courtroom drama set in a heavenly court, and it's a tonne of fun. Expect to laugh and cry in equal measure.
88. The Good, the Bad and the Ugly (1966)
We couldn't have a list of the best movies of all time without including one of the best Westerns and the very best Clint Eastwood movie. Taking place during the American Civil War, The Good, the Bad and the Ugly embraces the violent time period by showing three morally questionable men pursuing a buried fortune of Confederate gold.
Our The Good, the Bad, and the Ugly review heralds this picture as a truly perfect film. From the performances of its leading trio to the sumptuous cinematography and that all-timer of a score by Ennio Morricone, this Western is simply flawless.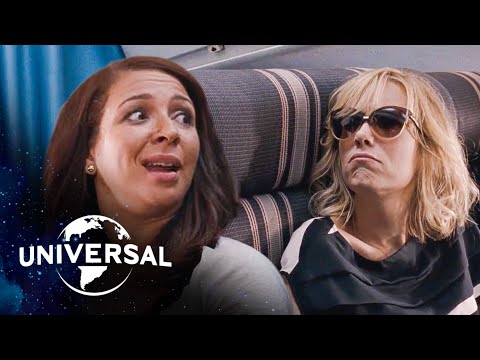 87. Bridesmaids (2011)
The height of Paul Feig's filmmaking powers, Bridesmaids pulls in talent from the best corners of the world of female comedic talent. We're talking SNL alums Kristen Wiig and Maya Rudolph, Rose Byrne in her first big comedy role, Ellie Kemper of The Office, and Melissa McCarthy (who doesn't always play the same character, by the way). They play off each other wonderfully, with quality improvisation, exquisite physical comedy, and authentic drama.
But alongside the fabulous cast, we have a touching script that unpacks and celebrates female friendship. It's lighthearted, relatable, and down-to-earth. Bridesmaid is hands down one of the best feel-good movies around. Laugh-out-loud funny, unafraid of its rom-com genre, and with an Oscar-nominated script, it's a must-watch for the airplane scene alone.
86. A Few Good Men (1992)
There are few movie experiences more beautiful than a well-written courtroom drama. Aaron Sorkin, along with director Rob Reiner, delivered one of the pinnacles of the form with A Few Good Men, which follows the court martial of two Marines who may or may not have killed one of their fellow soldiers.
Tom Cruise is terrific as the increasingly passionate lawyer advocating for the Marines, while Jack Nicholson drips menace as the seemingly untouchable colonel who definitely knows more than he's letting on. But it's the film's eloquent, elegant rhythm that really makes it fly.
85. Under the Skin (2013)
A breathlessly mesmerizing movie that'll leave even the sharpest of film fans scratching their heads. Under the Skin follows an unnamed alien being (Scarlett Johansson) as she (it?) preys on men in Glasgow's rotting inner city.
Beautiful and disturbing in equal measure, this is arguably Johansson's best movie, and it's undoubtedly my favorite. It is also one of the only alien movies to offer a visitor's perspective of Earth and our civilization. And despite being a box-office failure on its release, it's now a cult classic and wildly celebrated for the groundbreaking and masterful piece of art that it is.
84. Drive (2011)
Nicolas Winding Refn's neon nightmare of a movie (not to be confused with the equally nightmarish The Neon Demon), Drive, is a transportive thriller with a warm romance at the center. Ryan Gosling shines as a stuntman-turned-getaway-driver and laid the groundwork for what would become a career-best. While the vibe is dripping with cool, there's also an inherent sense of danger laced throughout this unwaveringly slick flick.
Its vibrant, violent energy, pulsing Cliff Martinez score, and aesthetics create a rich inner world, and it has a soulful approach you can read between the lines of its style-over-substance veneer. Just try to resist the temptation to go out and buy a scorpion jacket after watching, okay?
83. Almost Famous (2000)
When it comes to pure, unfiltered cool, Almost Famous has most other films beat. This 1970s-set dramedy is a homage to the rock'n'roll attitudes of the era, both ugly and good. The film follows young wannabe music journalist William, who tricks Rolling Stone magazine into thinking he's a mature, storied writer.
He's then sent on the road to profile the hot new band Stillwater. But being underage and entirely blindsided by the turbulent and over-the-top lifestyles of the band and those around them, William gets more than he bargained for. When it comes to recreating the music scene of the '70s, Almost Famous is a tribute act that's just as good as the real thing.
82. Akira (1988)
It was about time we got an anime movie on this list, and Akira is the best of the best in that arena. A superhero movie before superheroes hit the mainstream, this apocalyptic cult classic is revered as one of the most stylish, enthralling animated flicks of all time, and is just as stunning now as it was over 30 years ago.
Set after World War III, Akira follows a group of teenage bikers who become caught in a conspiracy as they come across a secret military project that plans to weaponize telekinetic humans. Sounds awesome, right?
81. Trainspotting (1996)
Danny Boyle didn't pull any punches when making the brutal but brilliant Trainspotting. Adapted from Irvine Welsh's book of the same name, the film follows the misadventures of a group of heroin addicts living in Edinburgh, and it's arguably the best film of the '90s.
The fact that the film manages to be both a provocative examination of the horrors of drug use without feeling like a heavy-handed PSA is a testament to Boyles's skill as a director and the charisma of its central cast. A young Ewan Macgregor leads its cast, and it was potent enough to call forth a nostalgic sequel, T2, decades later.
80. Double Indemnity (1944)
Billy Wilder made arguably the pinnacle of film noir, with this witty and razor-sharp adaptation of one of James M. Cain's best hard-boiled novels. It follows a life insurance salesman who falls for a woman and is then convinced to murder her husband in an attempt to cash in on his insurance policy.
Fred MacMurray and Barbara Stanwyck are outstanding in the lead roles and the twisty story is only accentuated by a style that still feels fresh almost a century later. This is as good as crime stories get.
<
79. Spring Breakers (2012)
Now, we didn't say this list wouldn't contain any controversy, did we? Harmony Korine's hypnotic, pastel, party movie about the boredom of rural youth, the shallow veneer of the American dream, and the hollow fantasy of debauchery is typically a love-it-or-hate-it experience.
Featuring stunning cinematography, absurd performances, and a Cliff Martinez and Skrillex score, Spring Breakers isn't for the faint of heart, but it's a mesmerizing and singular vision from an exciting director.
78. Ferris Bueller's Day Off (1986)
Ferris Bueller's Day Off might just be the quintessential '80s movie. From its outrageous and hilarious physical gags to its memorable soundtrack (chik, chika chikaaa), Ferris Bueller has solidified itself as an unmissable vintage flick with a heart of gold.
With some iconic scenes, you'll likely have seen moments from Ferris Bueller's Day Off parodied in several other movies and TV shows, proving just how much this charming comedy has stood the test of time. Life moves pretty fast… you should stop and watch this movie.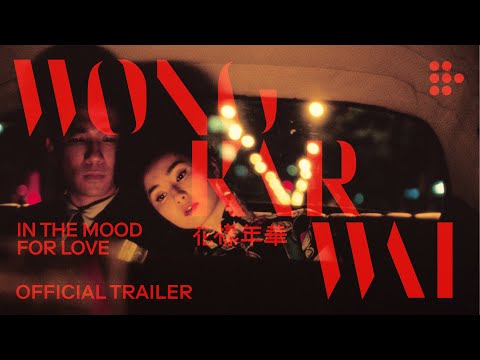 77. In the Mood for Love (2000)
Over the years, we've seen plenty of forbidden love stories; however, Wong Kar Wai's classic 2000s flick, In the Mood for Love, captures sensuality and tense earning like no other. The film tells the story of a doomed romance set in 1960s Hong Kong. Upon its release, In the Mood for Love took the industry by storm, winning acclaim and earning itself the title of "a modern classic."
Not only is the flick's visuals stunning, but it also showcases Wong Kar Wai's skill of capturing universal truths and stripping back the human experience. In the Mood for Love reminds us all that film is, at its heart, an emotional medium. It can sweep you away into a world of nostalgia and longing, as well as force you to confront political meditations and the existential realization of time's unrelenting passage.
76. Get Out (2017)
Terrifying and thought-provoking, Get Out was the film that put Jordan Peele on the horror movie map. The film follows Chris Washington (Daniel Kaluuya), a young African-American man who uncovers a twisted conspiracy to steal his body while visiting his new girlfriend's parents.
It may sound like something from a Saturday morning cartoon, but trust us, Get Out is a brilliant and shocking thriller that satirizes the idea of post-racial America. Basically, we loved Get Out so much, we'd have voted for it a second time if we could.
75. Willy Wonka and the Chocolate Factory (1971)
Adapting the work of Roald Dahl can be a tricky business, and there aren't many movies that have managed to truly capture the essence of the author's writing. Mel Stuart's twisted, magical version of Charlie and the Chocolate Factory really mines the writer's essential darkness to construct a kids' movie that is as strange as it is brilliant.
Gene Wilder's central performance is an expert muddle of contradictory tones, with the bizarre German filming locations knocking things even further off-kilter. Compared to this, Tim Burton's version is a candy-colored walk in the park.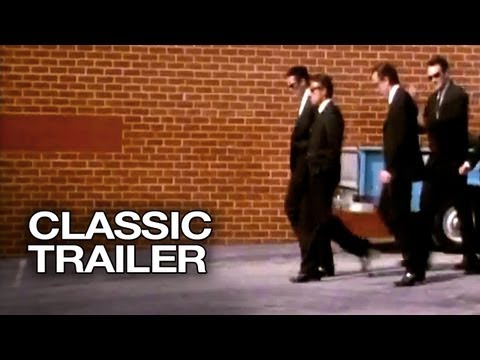 74. Reservoir Dogs (1992)
It's time to show some respect to Reservoir Dogs' name since without this zippy heist thriller, Quentin Tarantino may not have blessed us with the rest of his now iconic filmography. Simple and sharp, Reservoir Dogs follows the aftermath of a heist gone terribly wrong and asks the audience to uncover the one mystery of the film: who is the rat?
Of course, it's Tarantino we're talking about here, so expect plenty of f-bombs and visceral violence (including that ear scene). It's a terrific movie that also acts as a wild inside look at the early work of the man who would go on to become one of cinema's best directors.
73. Call Me By Your Name (2017)
Luca Guadagnino's Italy-set exploration of summer love drips with heat and heartbreak. Timothée Chalamet's breakout role as young Elio, frozen in arrested development after his first love, made him a star — for good reason: his somber yet quirky lived-in performance compliments Call Me By Your Name's sickly heartache, warm family unit, and eventual solitude when the credits roll. And we're not even going to get into Sufjans Steven's devastating soundtrack.
Come for the dreamy Italian setting, stay to have your heart ripped out, and to relish in the feeling of teenage devastation. Plus, it had the best monologue of 2017 with Michael Stuhlbarg's attempt to nurture his son's emotional battle.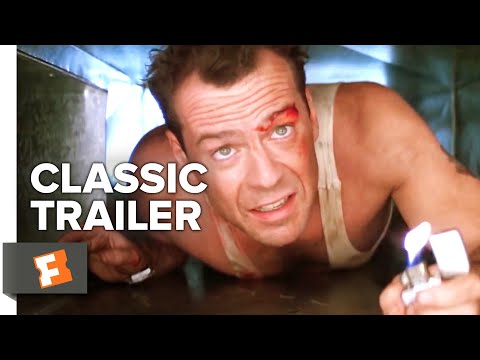 72. Die Hard (1988)
Sweatier than a trip to the gym in summer, Die Hard is a sweltering and tense action thriller that ramps up the excitement until its explosive climax. You know the story well: a man comes to visit his estranged wife at her Christmas party, and stumbles across a terrorist attack taking place in the high-rise. It's one man against a group of baddies, and it's awesome.
Even now, 35 years after its release Die Hard is widely considered one of the best action movies ever made, and the influence John McClane's misadventures in Nakatomi Plaza had on popular culture cannot be understated. Just please, god, don't ask us if it's a Christmas movie or not.
71. This Is England (2006)
Shane Meadows took on the racist skinhead culture of Thatcher's Britain in this '80s-set drama. It potently explores the way Thomas Turgoose's bullied teenager finds belonging in a group of skinheads, only to become seduced into violence and hatred by Stephen Graham's genuinely terrifying right-wing bigot.
The movie still packs a sickening punch after almost 20 years and deserves credit for showing the duality of this world – the joy of belonging and the turmoil of belonging to something repugnant. And to top it all off, Meadows then went off and made one of the best TV series ever based on these characters. Genius.
70. Aliens (1986)
James Cameron's follow-up to the horror masterpiece Alien did a 180 turn with a ferocity and confidence only a filmmaker who runs their sets like the Navy could do. The only thing better than Aliens itself are the behind-the-scenes stories that come with it — namely the conflicts between Cameron and the British crew. But all the animosity must have been worth it to produce this incredible sci-fi masterpiece.
The action-heavy sequel is a massive success in its own right, that's just as good as the original, just in wildly different ways. For more on that, scan through our enthusiastic Aliens review. And (say it with us) "Get away from her you bitch!"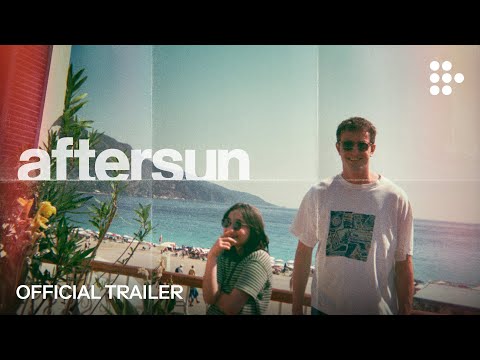 69. Aftersun (2022)
Call it recency bias, but there's a reason why this movie scored newcomer Paul Mescal his first-ever Oscar nomination. A slow-paced slice-of-life tinged with sadness, Aftersun might leave you with more questions than answers. Still, its intelligent directorial framing paired with a sensational father-daughter duo in Mescal and Coiro make it a beautiful, haunting watch.
Proceed with caution, though — the film might just break your heart. But perhaps, with the incredible performances, particularly from Coiro, all the heartache is worth it. The emotionally-weighted final scene will leave you feeling somewhat harrowed as you watch the credits roll. Aftersun is simply the definition of bittersweet.
68. Donnie Darko (2001)
From its charming, retro playlist, to its mind-boggling themes of fatalism and time travel, Donnie Darko is endlessly rewatchable. Sometimes, a filmmaker only manages one hit, and then nothing else seems to work, and Richard Kelly certainly hit the jackpot with this cult classic.
It's not only the best Jake Gyllenhaal movie, but it's one of the most enthralling and thought-provoking movies of the modern era. With the off-beat soundtrack and the teen performances that are almost haunting in nature, Donnie Darko is one of the most stylistically memorable movies ever made, and you only need to watch once to see why.
67. Come and See (1985)
If you ever need to be reminded about cinema's power to affect your emotions, few films are as harrowing and deeply upsetting as the war movie Come and See. Following the brutal life of a young boy who is turned into a soldier during the Nazi German occupation of Belarus in World War II, Come and See is an existential depiction of violence and humanity and propels feelings of pure hopelessness and despair.
It is the anti-war movie that truly lives up to its name – never shying away from the horrors of organized violence and the tragedy that befalls regular families. Come and See is a hard but necessary watch that will change you.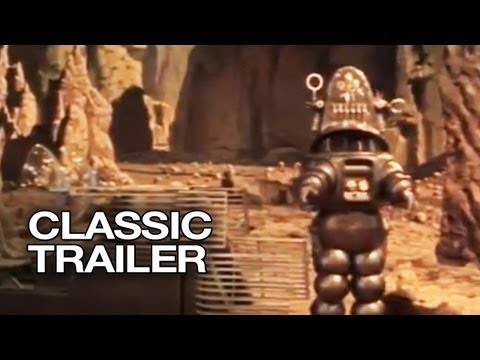 66. Forbidden Planet (1956)
Forbidden Planet is basically William Shakespeare's The Tempest, but instead of being set on a deserted island, it's set in space! Now we're not going to say which one we think is superior, but we will say only one has a robot in it and leave it at that.
Silly jokes at The Bard's expense aside, Forbidden Planet is an absolute treat for sci-fi fans, and the genre owes this pioneering film a tremendous debt of gratitude for inventing so many of the tropes that have come to define science fiction movies.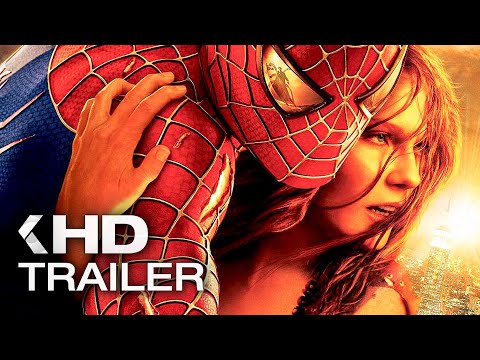 65. Spider-Man 2 (2004)
For the longest time, Sam Raimi's Spider-Man 2 was the defining Spider-Man movie and arguably the best superhero movie ever made. While the arrival of Spider-Verse has taken some of the shine off Spider-Man's second big screen outing, it's still better than a lot of its contemporaries in the genre thanks to Raimi's frantic direction, Danny Elfman's magical music and Alfred Molina's tragic villain, Doctor Octopus.
There's a reason why fans were most excited for Tobey Maguire's reappearance as Peter Parker in No Way Home, and it's because he's the defining iteration of that character for many (if not most) fans. The Raimi take on everyone's favorite Web-Slinger set the bar for each preceding Spider-Man film. And, let's face it: none of them quite managed to reach it.
64. Halloween (1978)
While we have to credit Michael Powell's Peeping Tom and Giallo films for inventing slasher movies, it was John Carpenter's breathless horror Halloween that really tapped into the wider potential of cinema's grisliest genre.
Set in a gorgeous mid-American town that's trapped in the warm embrace of autumn, the film sees Laurie Strode (Jamie Lee Curtis) face off against the silent but deadly Michael Myers. Thanks to some superb performances, an iconic score, and Carpenter's creative direction, Halloween is elevated above its gory contemporaries to become something truly great.
Be warned, though. While the original Halloween is timeless, if you watch all the Halloween movies in order, you'll see some stinkers, too.
63. Alien (1979)
One of the best science-fiction movies ever made, if not the best, Ridley Scott's creature feature is the epitome of high-tension and calculated horror filmmaking. Utilizing an efficient script, an incredible set, and unforgettable biomechanical art and visual effects by H. R. Giger, Alien stands the test of time and drips with a quiet but relentless unease.
The inky blacks of the crashed ship, the blanks yet to be filled in by the sequels, and the worldbuilding create a suffocating atmosphere incredibly easy to return to.
62. Barry Lyndon (1975)
If you've ever heard of the phrase, 'every frame is a painting,' then just know that we're talking about Barry Lyndon. This masterpiece by Stanley Kubrick used natural lighting from candles and specially-made camera lenses to capture one of the most stunning films in history.
It's not just aesthetically astounding, though; this tale of a rogue's rise to riches and fame is captivating. Not one typically touted as the best of his films, Barry Lyndon is nonetheless a testament to the great director's vision, precision, and dedication to his craft.
61. Hot Fuzz (2007)
Picking the best movie in Edgar Wright's Cornetto Trilogy is a bit like trying to choose your favorite child, but if we were pressed, we'd give it to Hot Fuzz. Hugely entertaining and uproariously funny, Hot Fuzz is a pitch-perfect parody of the buddy cop genre while also a love letter to the whole action movie genre.
With frequent laughs, Wright mainstays Simon Pegg and Nick Frost pair up as a buddy cop duo who are obviously mismatched. Despite this, they work together to solve the hammiest string of murder mysteries you've ever seen.
60. Before Sunrise (1995)
Choosing which of the Before Trilogy to put on this list is an unenviable task, as all three films are masterful movies. Still, we will give it to the movie that kicked off the series, Before Sunrise.
Disarmingly charming and unashamedly romantic, Before Sunrise is Richard Linklater's literal love letter to the magic of human connection. Buoyed by Ethan Hawke and Julie Delpy's undeniable chemistry, the film manages to be both remarkably cozy and down-to-earth while also being incredibly romantic and beautiful.
59. City Lights (1931)
Charlie Chaplin's genius for physical slapstick comedy and his gift for romantic pathos both come to the fore in this delightful movie. On the face of it, it's a love story between The Tramp and a blind flower seller, but there's so much comedic contrivance and razor-sharp satire beneath the surface that the movie becomes something truly special.
The defiance of the whole thing is also clear, with Chaplin continuing to work in the silent world despite the advent of the talkies. When everyone else was pivoting wildly, Chaplin stayed on track and delivered arguably his finest work. That climactic scene is pure cinema at its finest.
58. Carol (2015)
Arguably the best romance movie ever made, Tohh Haynes' evocative tale of a blossoming relationship between a sales clerk and housewife is utterly transportive — the outside world no longer exists outside of the edges of the grainy 16mm film.
Carol has a sweeping character to it, and the quality of the filmmaking is second to none, with outstanding cinematography, career-best turns from Rooney Mara and Cate Blanchett, and a moving score. Its ability to suspend time with tense drama and electric chemistry is unforgettable.
57. Psycho (1960)
Psycho is the original horror movie, telling the story of a disturbed killer with mommy issues and a motel to use as his hunting grounds. Overflowing with tension and eerie atmosphere, it became the blueprint for aspiring filmmakers everywhere on how to create dramatic twists and disturbing villains.
Not to mention the boundaries it pushed for the time, including the demise of its protagonist so quickly in the runtime, borderline nudity, and unflinching shots of flushing toilets. Essentially, it's cinematic history. It's not just one to be ticked off your list, though; it's a genuine thrill ride worthy of its stature in pop culture.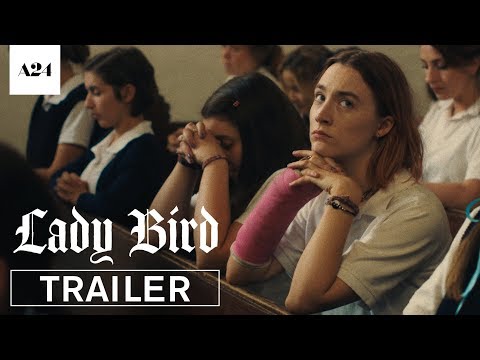 56. Lady Bird (2017)
While the movie as a whole feels calm and understated, there's a gnawing desperation underlying Saoirse Ronan's character (the titular 'Ladybird') in this film. As she struggles to forge her own identity, she constantly tries to claw away the constraints placed on her by her hometown, class, school, and, most poignantly, her mother.
The mother-daughter relationship in the movie, portrayed so sensitively under Greta Gerwig's directorship, is the heart and soul of this film. Ronan and Laurie Metcalf (as Marion, Ladybird's mother) both play deeply flawed characters. Yet, their flaws in many ways mirror one another, which adds further layers and dimensions to their volatile relationship.
55. Beau Travail (1999)
Claire Denis has put together an eclectic body of work over the years, but her unique depiction of war and masculinity in Beau Travail stands out as her finest picture. Sumptuous cinematography, searing performances, and an incisive thematic approach make this French flick a must-see.
In the sky-blue waters and desert of Djibouti, a French sergeant becomes obsessed with a remarkable young recruit. In what follows, jealousy, repression, and violence unfurl.
54. The Matrix (1999)
Woah! Written and directed by the Wachowskis, The Matrix, with its groundbreaking fight choreography and special effects, helped to redefine action cinema in the West. The Matrix's anime-inspired visuals aside, though, the film's also a tremendously entertaining (and thought-provoking) science fiction movie that will have you wondering if you should buy a black trenchcoat and question the nature of reality.
Parodied but never beaten, The Matrix's cool edges retain flavor decades later. Question the world around you, never submit to The Man, and, remember, office cubicles are prisons.
53. The Texas Chainsaw Massacre (1974)
Tobe Hooper's grubby '70s horror is arguably the sweatiest movie ever made, but it might also be the scariest. It's an oppressive journey into a sun-baked Texan summer and prickles with enough tension to chill the blood, even in that opening voice-over alone. Loosely inspired by the real-life murderer Ed Gein, this is a horrifying story of young folks in peril thanks to a cannibal family.
Almost certainly less gory than you remember it being – it's a sort of power-tool Mandela Effect – this is horror cinema at its most atmospheric. Everything about it makes you want to escape, way before you even get to a climactic dinner scene, more grotesque than even the most difficult of Christmases. Horror perfection.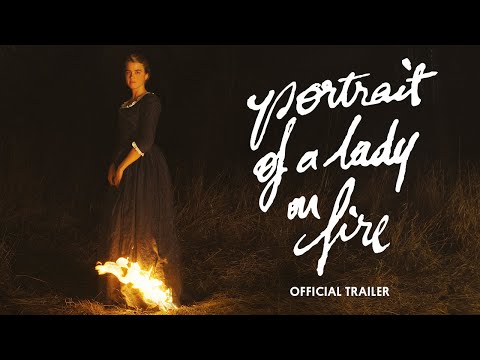 52. Portrait of a Lady on Fire (2019)
Portrait of a Lady on Fire is the unflinching, aching romance movie by the French director Céline Sciamma. Each second is visually composed like its own painting, and the gentle editing will draw you into its 18th-century setting with ease, even amid all the emotional turmoil.
With a small cast and limited setting, the movie's surface-level simplicity gives space for the growing relationship at its center to flourish. It's masterful in every possible meaning of the word.
51. Some Like It Hot (1959)
When it comes to good old fashioned feel-good movie charm, it doesn't get better than Some Like It Hot. It could easily sit on a list of greatest comedies, but we think a lot more is earned by this delightfully quirky flick.
The film sees two musicians, who, in an effort to escape some gangsters they witness committing a crime, disguise themselves as ladies. While on the run, they meet and become obsessed with the beautiful vocalist/ukulele player, Sugar Kane (Marilyn Monroe).
Unparalleled comedic performances by Tony Curtis and Jack Lemmon keep this Hollywood classic enjoyable to this day. Plus, this is the end-all-be-all Marilyn Monroe movie.
50. Wild (2014)
Jean-Marc Vallée was known for his ability to bring forces of nature to screen — whether they be in the form of career-best performances, uniquely crafted television, or cutting narratives executed deftly. Vallée's work often had a singular quality to it, and his ability to create definition in his characters and use memory-like, non-linear structure was special.
Wild doesn't stray from these strengths, with Reese Witherspoon as a woman whose life has spiraled out of control after the death of her mother. It's a soulful, explorative road movie, except it's technically on feet — very sore feet.
49. La La Land (2016)
Damien Chazelle's masterpiece isn't just a love letter to cinema in and of itself; it also delivers a profound message about love, ambition, and how the two things can simultaneously intersect and yet never truly work in tandem. The musical is a masterclass in magical realism, and Ryan Gosling and Emma Stone make the most charismatic pair.
From its vibrant cinematography to diverse music, La La Land takes you to the frayed edges of Hollywood dreams, names in lights, and the cost of passion.
48. Sunset Boulevard (1950)
In the heart-breaking words of Norma Desmond: "No one ever leaves a star. That's what makes one a star." Sunset Boulevard is one of the best American movies of the 20th century and paints a striking picture of fame, loneliness, and the entertainment's treatment of its aging starlets as a whole.
The '50s film follows the story of a struggling screenwriter who gets sucked into the life and later delusions of a former silent-film star planning her big comeback. It's bleak yet beautiful, as we witness the psyche of a woman cruelly forgotten and stripped of her very identity by the high expectations projected onto her by the studio and her male counterparts.
Sunset Boulevard captures classic Hollywood, is stunning to look at, and features an immaculate script and performances. It was included in the first group of movies selected for preservation in the National Film Registry, and to this day, it stands as timeless.
47. Do the Right Thing (1989)
This Spike Lee movie is an absolute pressure cooker of a film and offers some incredibly powerful social commentary that remains frustratingly relevant over 30 years later.
In a tight-knit community, racial and cultural tensions rise to boiling point, with heart and humor replaced by violence and tragedy. A landmark in his career, it's the film most synonymous with Lee, defining his style, and would go on to be highly influential in the decades to follow.
46. Silence of the Lambs (1991)
One of the few horror movies to ever capture the attention of The Academy, Silence of the Lambs is a captivating thriller that'll enchant even the most steely-hearted of film fans thanks to Jodie Foster and Anthony Hopkins' incredible performances and Jonathan Demme's masterful direction.
Basically, Demme managed to elevate almost every aspect of Thomas Harris's original novel, and it became only the third film in history to win the Big Five Academy Awards. Tasty.
45. Schindler's List (1993)
Steven Spielberg brings the horror of the Holocaust into sharp relief with this unflinching look at state-sponsored genocide. Schindler's List is an epic historical drama, if ever there was one, as we see the German Industrialist, Oskar Schindler, work to save thousands of lives under the vile Nazi regime.
Filmed in stark black and white, this impressive '90s movie is arguably Spielberg's masterpiece, managing to find a spark of humanity during one of the most harrowing and despicable events in human history. It's deeply emotional, atmospheric, heartbreaking, and tense. In short, Schindler's list is one we recommend everyone see at least once.
44. The Social Network (2010)
It might seem difficult to remember a time when Facebook was cool, but when David Fincher told its origin story in an exquisitely crafted drama movie, the site was the biggest thing on the planet. Aaron Sorkin's best-ever screenplay powered this tale of petulant nerds somehow stumbling upon a multi-billion-dollar idea and then suing each other for years.
Jesse Eisenberg has never been better than he was as Mark Zuckerberg, while Andrew Garfield was stellar as his business partner and ultimate fall guy Eduardo Saverin. They also found a perfect way to use Justin Timberlake's star power as Silicon Valley celeb Sean Parker. It's perfectly cast, perfectly written, and retains a bleak impact more than a decade later. Facebook hasn't aged well, but this movie certainly has.
43. The Thing (1982)
Maligned upon its release, The Thing has gone on to be considered one of the best John Carpenter movies. The film uses a rather kitschy sci-fi premise to tell a horrifying and paranoid story about the effects of isolation on the human psyche. Each and every element of the film is near perfect, from the grizzled cast, Ennio Morricone's evocative score, and Carpenter's unforgettable direction.
It would be unforgivable, however, not to mention Rob Bottin's incredible creature effects. With nothing but dogged determination (and a budget that upset Universal Studios), Bottin crafted one of the most terrifying big-screen aliens of all time without ever showing us its true form.
42. Gone With the Wind (1939)
Admittedly, there are perhaps some less-than-savory elements left over in this historical epic (it was made in 1939, after all.) But it also cannot be denied that Gone With the Wind was a pretty formative piece of cinematic history, having been one of the best-selling films for a long time and also having been in the first batch of technicolor films produced in Hollywood.
It's a sweeping epic that's an eye-watering three hours and forty-four minutes long, but set aside a Sunday afternoon, and you've got yourself a mega cinematic experience.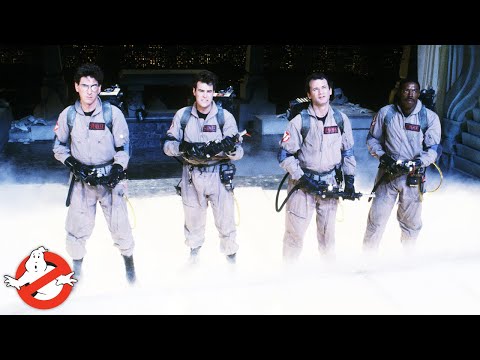 41. Ghostbusters (1984)
On paper, Ghostbusters is a goofy movie about ghost exterminators. In reality, Ghostbusters is a near-perfect film and a contender for the best comedy movie ever made. It boasts career-defining performances from its four central leads, Bill Murray, Dan Ackroyd, Harold Ramis, and Ernie Hudson, each of whom is at the top of their game.
But, the stars aren't the only thing working in the film's favor. Director Ivan Reitman manages to perfectly balance some incredible special effects and stylish filmmaking without losing the humor or the heart of the story. Honestly, the cultural legacy of the film alone would earn it a place on this list, but it also helps it's our editor's favorite film (Editor: Damn straight). If you want to know more about this out-of-this-world franchise, check out our guide to the Ghostbusters 4 release date.
40. There Will Be Blood (2007)
When you talk about the best movies ever to hit Hollywood, we are looking for amazing scripts, perfect scores, and beautiful visuals. And the Paul Thomas Anderson movie, There Will Be Blood, offers all three of those features on an oil-slicked silver platter.
Showcasing one of Daniel Day-Lewis's best performances to date, There Will Be Blood follows a ruthless oilman and his never-ending quest for cash and status during Southern California's oil boom of the late 19th century. Jonny Greenwood's score perfectly crafts a sense of impending doom, and as we zoom out on massive and imposing oil rigs – the monstrosity that is human greed is amplified on every level.
There Will Be Blood is a film that you can watch endlessly and walk away each time feeling emotionally changed by this historical epic story.
39. Spirited Away (2001)
This Studio Ghibli film was a watershed moment for the acclaimed studio outside Japan, and for good reason. Director Hayao Miyazaki takes us through the looking glass, following a young girl, Chihiro, who's trying to find her parents in the world of spirits.
She guides us through the magical realm, where mystical creatures go to unwind. All sorts of ethereal beings exist here, brought to life through Hayao's elegant sense of color and movement. A certain sparkle lives in Chihiro and No-Face, taking the tram or Chihiro's gorgeous moonlit flight atop the river spirit Haku.
And yet, it's a film that inspires us to seek these feelings in the here and now. They're all around us, should we care to see them. A cinematic gift.
38. Seven Samurai (1954)
Seven Samurai is one of cinematic history's most influential and iconic movies. Since releasing in the '50s, its story has been reworked, remade, and referenced consistently – because, yes, it is just that good.
Written and directed by one of the best directors to ever grace the big screen, Akira Kurosawa, Seven Samurai tells the story of a group of desperate farmers who hire a rōnin (masterless samurai), in order to save their village from a gang of ruthless bandits. Set in 1586 during the Azuchi–Momoyama period, the movie is tense, full of heart, and has some of the best editing that you will ever see.
Also, again, we can't overstate how influential this film has been on the industry, period. If you are a fan of the Western The Magnificent Seven, love the Star Wars movies, or the Disney movie A Bugs Life, well, you have Akira Kurosawa to thank.

37. Whiplash (2014)
Jazz isn't one of my great loves, but movies about Jazz? Well, it turns out they're great — especially when they're made by Chazelle. Whiplash is a psychological mind trip as we see a young music student pushed to his limits by an abusive teacher.
As we see the young drummer sweat, bleed, and break down in order to meet some impossible standards, you can't help but squirm in your seat and feel empathic frustration for our main character. So yeah, needless to say, of all the Damien Chazelle movies, Whiplash is the most intense and exhausting.
Still, it's also, an amazing experience, and (in this writer's not-so-humble opinion) the most rewatchable thanks to Miles Teller and JK Simmon's impeccable performances.
36. Into the Spider-Verse (2018)
Into the Spider-Verse is the best Spider-Man movie, and it's not even close. The film's basically a comic brought to life, featuring some of the most creative and beautiful animation ever seen on the big screen and a script so wild it could never be made in live-action. It's the ultimate Spidey experience.
While we tip our hats to producers Lord and Miller, we have to shout out directors Bob Persichetti, Peter Ramsey, and Rodney Rothman, who don't get enough credit for the film's success. We also loved the sequel (But I can't keep adding Spider-Man movies to this list, I'm afraid), but needless to say, we can't wait for the Beyond the Spider-Verse release date.
35. The Breakfast Club (1985)
Before The Breakfast Club, no teen movie captured the coming-of-age experience. The setup is simple — a few kids in detention. But through that, it allowed room to explore the highs and lows of the social ecosystem and hierarchy that young people are forced to navigate.
We see how adolescents must reckon with externally imposed labels, the subsequent pressures of said labels, and the burning desire to forge an identity in a volatile world where they never quite feel understood. And the closing scene set to 'Don't You (Forget About Me)' will always be a moment that altered my brain chemistry.
34. Singin' in the Rain (1952)
Nothing says Classic Hollywood like one of the best musicals ever to grace cinema screens. Directed by Stanley Donen and Gene Kelly, who also plays the lead role, it's a spectacular epic of dance and song that traces the journey of cinema from the silent era to the talkies.
Of course, everyone knows the scene in which the title song is performed by a joyous Kelly, but his co-star, Donald O'Connor, deserves just as much credit. His slapstick genius during the Make 'Em Laugh sequence, produced one of the most memorable scenes in movie history. No wonder he reportedly ended up in the hospital afterward. We'd be exhausted, too.
33. Children of Men (2006)
Grounded sci-fi at its best, Children of Men is one of Mexican director Alfonso Cuarón's numerous big swings. It's a movie that packs detail and context into every frame, resists spoon-feeding its ideas, and draws upon real fears about declining birth rates without the fear-mongering and misogyny one might expect.
With ambitious long takes, Emmanuel Lubezki's handheld cinematography, and its sense of hope, it's a huge achievement.
32. 12 Angry Men (1957)
The king of all courtroom dramas, 12 Angry Men, is an adaptation of a teleplay that utilizes a single location to full effect. Set entirely in the juror's room, we see (wouldn't you know it) 12 very different men deliberating over a murder trial. As temperatures and tensions rise, prejudices are tested and set aside, and some of the finest acting you're ever likely to see is the result.
31. Dawn of the Dead (1978)
George A. Romero takes the isolation and paranoia from his genre-defining zombie movie Night of the Living Dead and turns it outward for the apocalyptic sequel. Police and military struggle against the rising hordes of undead as the infection moves through inner-city apartment blocks at a horrifying rate.
Four survivors – SWAT officers Roger and Pete, news reporter Stephen, and TV producer Fran – manage to get away on a helicopter, holding up in an abandoned mall. They have plenty of supplies, but all the uncertainty gradually wears on their psyches.
The film is bigger, braver, and darker than its predecessor, examining our culture of consumption and nihilism. Romero stares right into the souls of his characters, pulling on their humanity for better and worse. Meanwhile, effects troubadour Tom Savini gives us plenty to giggle and gawk at in the shambling corpses and their brittle bodies. Poetic in its own captivating way.
30. The Truman Show (1998)
Uncanny in its prescience, The Truman Show skewers celebrity-obsessed culture and Hollywood's innate desire to control its stars. While it's not Jim Carrey's funniest movie, his understated and gentle performance makes it his best movie.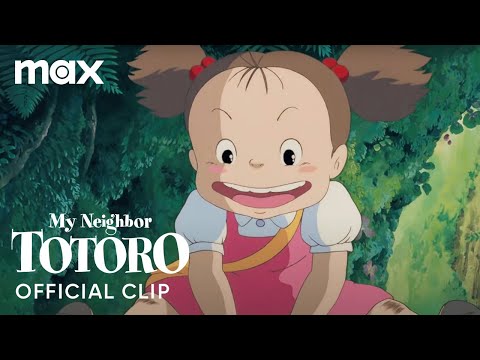 29. My Neighbor Totoro (1988)
Question. How can a movie with such a thin plot – if it can even be described as a plot – make it onto the list of the best movies of all time? Answer: When that movie is My Neighbor Totoro.
This Studio Ghibli movie classic follows the adventures of two young sisters who move to a new house in the Japanese countryside with their father while their mother recovers from illness in a distant hospital. While acclimating to their new home, they discover magical, fantastical creatures who live in the nearby woods.
With its depiction of long summer nights and fearsome thunderstorms, the world created in My Neighbor Totoro is almost one you can smell and touch. Its atmosphere and setting are the backdrop to one of the few movies that truly seems to understand what it's like to be a child, with the frustrations, joy, and wonder that stem from it.
28. Paddington 2 (2017)
Charm is an underrated quality when we talk about the best movies of all time. And charm is something that Paddington 2 has in abundance. Not only is it one of the best family movies of recent years, but it's also a mature meditation on the prison system, finding your place in the world, and Hugh Grant being a smarmy baddie for the ages. I'm only half joking about that first one, too.
Ben Whishaw returned as the titular voice along with the rest of the original ensemble, with Grant a tremendous addition alongside Brendan Gleeson as the brutal prison chef. It's as likable as cinema gets, packed with physical comedy, and full of as much heart as a single movie can manage. Watch that ending and try not to cry. I dare you.
27. Mulholland Drive (2001)
David Lynch's magnum opus sticks out like a sore thumb in lists like these, but for good reasons, such as its immersive tone, striking surrealism, and thoughtful layers.
Not the most straightforward movie, the plot follows an actor (Naomi Watts) trying to make it in Hollywood, which sounds simple enough, until the walls of her world start crumbling down as she struggles to discern reality.
Mulholland Drive is full of symbolism and metaphor but is never inaccessible due to its core, which prioritizes feeling over thinking.
26. The Princess Bride (1987)
When The Princess Bride was released in 1987, it was something of a commercial flop. This was partly blamed on a marketing campaign that lacked the confidence and understanding of its own blend of genres. It would then go on to become a sensation once released on home video, and has become a beloved film that lives in the hearts of countless fans.
A poignant love story, daring swordfights, and perhaps one of the most iconic lines in all of cinema history make The Princess Bride the adventure movie to top all adventure movies.
25. Once Upon a Time in the West (1968)
The Spaghetti Western of all Spaghetti Westerns, Sergio Leone's Once Upon a Time in the West, is an undisputable masterpiece.
The film follows the cutthroat movie villain Frank (played by Henry Fonda), who is after a piece of land that is needed for a railway advancement into the West. His efforts lead to an eventual standoff against a mysterious gunslinger who has an old score to settle. Once Upon a Time in the West is moody, has beautifully grand set pieces, and expertly unpacks themes of grief alongside its revenge narrative. In short, it embodies everything a classic Hollywood period movie should.
From its gorgeous cinematography, action-packed stunts, and somber score, the '60s movie is a slow-burn stunner – which will stick in your mind for years to come and give you a whole new perspective on harmonicas, too.
24. The Shining (1980)
One of the greatest Stephen King adaptations of all time, if not the greatest, The Shining is a masterclass in filmmaking, with Stanley Kubrick's painstaking attention to detail noticeable in almost every frame of this horrifying ghost story.
From Shelley Duvall and Jack Nicholson's spiral into madness and the seemingly endless labyrinth of the cavernous Overlook Hotel, The Shining doesn't put a foot wrong, even if King himself didn't really like Kubrick's interpretation of the book.
23. Goodfellas (1990)
Trying to pin down the best Martin Scorsese movie is a little like trying to hug The Sun. It's impossible because, like The Sun, Scorsese's filmography is pure fire. In all seriousness, though, Goodfellas is probably our favorite Scorsese picture.
Goodfellas is just the perfect synthesis of Scorsese's filmmaking sensibilities, boasting incredible camerawork and sensationally memorable characters, and it's unforgettably entertaining. It's a shame that it lives in the shadow of The Godfather, which is probably the better movie, but we know which one we'd rather watch on a Friday night.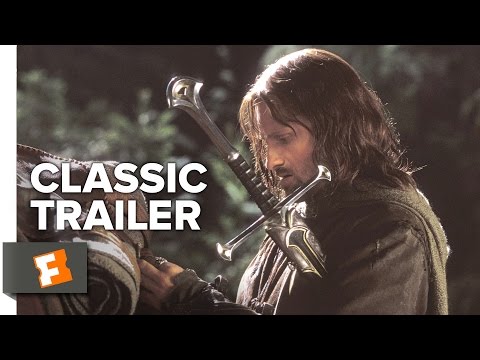 22. The Lord of the Rings: The Return of the King (2003)
In our best fantasy movies, we cheated and lumped all The Lord of the Rings movies together. I won't lie; this was a cowardly move by myself because I didn't want to pick my favorite child, but if I'm being honest, Return of the King is the best entry in The Lord of the Rings series.
Simply put, it's a superb denouement to the whole fantasy series, boasting epic battles and superb character work, and it all builds up to Sauron's climactic downfall. Don't listen to those who moan about the multiple endings, all of The Lord of the Rings characters had earned their happy endings, and it was only fair that we (as the tenth member of the Fellowship) got to see them.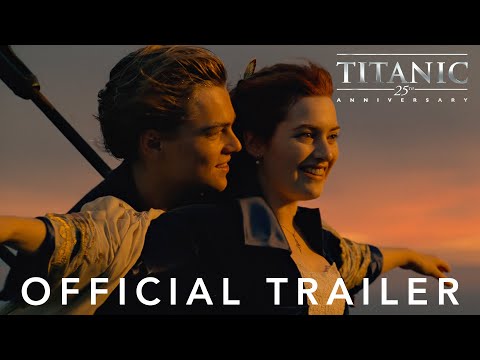 21. Titanic (1997)
You can say what you want about Cameron, but let's be honest, the man doesn't miss. From the Terminator movies to Avatar 2, each and every James Cameron movie is practically perfect in every single way (with the possible exception of Piranha II: The Spawning).
His best movie, though, is probably Titanic which melds an epic tragedy with one of the best modern movie romances (and there's just a dash of action thrown in for good measure). Check out our full Titanic review here.
20. Metropolis (1927)
Way back in 1927, Austrian filmmaker Fritz Lang crafted a piece of science fiction history that has been blowing audiences' minds for almost 100 years. Metropolis paved the way for some of the great robot movies of our time, from Blade Runner to Ex Machina and more.
The Silent Picture utilizes incredible world-building to tell an ageless story of love, social unrest, and the power of technology. Quite simply, Metropolis is an absolute masterpiece and a cinematic marvel.
19. Apocalypse Now (1979)
One of the best war movies ever made, Apocalypse Now is a breathtaking, operatic film that manages to capture the horror of Vietnam like no other picture before it.
On the surface, it's about a soldier trying to assassinate a rogue colonel, but really it's about how war drives us all mad. A true masterpiece that overcame one of the most troubled productions in the history of cinema.
18. Vertigo (1958)
You can say what you want about Alfred Hitchcock, but the guy knew how to make a great movie, and they don't come much better than Vertigo. James Stewart stars as John "Scottie" Ferguson, a former cop with a literally dizzying fear of heights, who slowly loses his mind as he investigates Madeleine Estler (Kim Novak).
Widely considered Hitchcock's masterpiece, Vertigo is a tight and effective thriller that'll keep first-time viewers guessing until the very end. The real star, though, is Stewart, who plays against his reputation as an American everyman and instead embraces his darker, more obsessive side.
17. Pan's Labyrinth (2006)
Pan's Labyrinth isn't just our favorite Guillermo del Toro movie; it's easily his best film (sorry, Mimic fans). Set in Franco's Spain, this dark fairy tale manages to interweave the brutal reality of the regime with gorgeous high fantasy.
Part horror movie, part Disney movie, Pan's Labyrinth is a twisted and spellbinding take on Alice in Wonderland, full of monsters, wonder, and imagination.
16. Oldboy (2003)
The second part of Park Chan-wook's unofficial Vengeance Trilogy, Oldboy is probably the best-known and most successful of this trio of films. A neo-noir thriller, the Korean movie sees businessman Oh Dae-su (Choi Min-sik) kidnapped and imprisoned for 15 years on the orders of some unknown figure.
Once freed, Oh Dae-su finds his life in ruins and resolves to solve the mystery of his kidnapping and take bloody vengeance. Violent and chaotic, Oldboy is a grisly take on the revenge fantasy that turns everything you know about the genre on its head.
15. Pulp Fiction (1994)
Quentin Tarantino may have made a splash with his first film Reservoir Dogs, but it was his second film, Pulp Fiction, that cemented him as a filmmaking legend.
Violent, self-referential, and told anachronistically, it could have been a disaster, but Tarantino's razor-sharp script, perfect casting, and stylish direction make Pulp Fiction make it one of the greatest movies ever made.
14. Back to the Future (1985)
The film that single-handedly made the DeLorean car cool, Back to the Future, is an insanely fun time-travel movie with a surprisingly tight script. Perfectly balancing its sci and comedy elements, this manic trip back in time is easily one of the most engaging and entertaining science fiction movies ever made.
Featuring two incredible central performances from Michael J. Fox and Christopher Lloyd, this story of a time-traveling teenager trying to get his parents together before he's erased from history manages to be both sweet and hilarious at the same time. Let's not get into the mum having a crush on her son, however.
13. Barbie (2023)
Movies based on toys don't have the best track record, but director Greta Gerwig turned what could have been an advert for a child's plaything into a global phenomenon. Wildly funny, incredibly imaginative, and a surprisingly layered Barbie proved we shouldn't just a book by its cover or a doll by its box.
Our own Jessica Cullen wrote in her Barbie review that the film was "the movie we've needed for a long time" and drew particular attention to the wonderful Barbie cast (most notably Ryan Gosling's Ken, who ironically almost stole the show with his Kenergy).
Aside from the fact that the movie's undeniably brilliant, we also have to note the film's historical significance. It's the highest-grossing film directed solely by a woman and Warner Bros.'s most financially successful movie ever, which is no mean feat considering this is the studio responsible for the Batman movies.
12. Parasite (2019)
Bong Joon-ho's genre-defying modern masterpiece about social inequality is a wildly entertaining movie that did the impossible and crushed the one-inch subtitle barrier. Parasite tells the story of the Kims, a low-income family struggling to make ends meet, who, thanks to some guile on the part of their son, Kim Ki-woo, manage to infiltrate the home of the wealthy Park family.
What starts as a black comedy slowly turns into a gripping thriller movie as the film examines simmering class tensions and unspoken resentments. An awards darling, Parasite won a leading four awards at the 92nd Academy Awards and became the first non-English language film to win the Academy Award for Best Picture. To our mind, Parasite marks one of the few times the Academy actually got things right.
11. The Dark Knight (2008)
Christopher Nolan's The Dark Knight is probably the esteemed auteur's greatest film and the best superhero movie ever made. While Batman Begins is arguably the more enjoyable Batman movie, it's the sequel that redefined the caped crusader for modern audiences, dragging the rodent-themed vigilante into the 'real world'.
Featuring an understated but powerful performance from Christian Bale, as well as Heath Ledger's career-defining Joker, the film boasts some of the superhero genre's best acting. When combined with Nolan's impeccable grasp of the technical aspects of filmmaking, Wally Pfister's immaculate cinematography, and Hans Zimmer's iconic score, you have the makings of something extraordinary.
While the movie's enjoyable enough as an action-packed punch fest, it takes on a new life when you start to dig into its themes. This mature neo-noir uses the well-worn story of Batman and The Joker to tackle themes of escalation, order versus chaos, and the duelling ideologies of philosophers Hobbes vs. Rousseau. Basically, The Dark Knight is a film concerned with the question, is humanity naturally good or inclined towards evil?
10. 2001: A Space Odyssey (1968)
Stanley Kubrick's sci-fi masterpiece is a beguiling and hypnotic piece of filmmaking. We'd be lying if we said we fully understood it, but that's probably intentional. The entire film is just so extraordinary it defies description, which isn't very useful when you're trying to write about it.
Written by Kubrick and futurist Arthur C. Clarke, the film is nominally about man's first communion with alien life, but it's so much more than that. It's a missive on the potential of humanity and also a warning that despite our potential, we're only moments away from being cavemen again. 2001: A Space Odyssey is simply superb.
9. It's a Wonderful Life (1946)
Christmas movies are not exempt from being included on this list, and with good reason. It's a Wonderful Life has value beyond the humble Yuletide season, found in its sincere exploration of the human spirit. The movie goes above and beyond to beautifully portray the life of a man consumed by the pressures of his world and never fails to bring a tear to our eye.
The film itself stands out as being particularly innovative for the time, tackling decades worth of storytelling and characters in perfect balance. By the time the end of the film rolls around and you see Clarence's note proclaim, "Remember, no man is a failure who has friends," expect to have been completely floored by the heart this movie has.
8. Jaws (1975)
Jaws, the film that invented the modern-day blockbuster, put Steven Spielberg on the map and made an entire generation scared of the ocean. You know the story by now, a person-eating shark terrorises a summer resort town forcing the sheriff, his marine biologist mate, and the local shark hunter (who knew that was a job?) to track it down before it eats everyone who dares stick a toe in the sea. This is far more than a monster movie, though.
Jaws is a near-perfect suspenseful thriller that manages to be exciting, gruesome, and, most importantly, entertaining. The movie works for three main reasons: Spielberg's top-notch direction (very few people could make a giant rubber shark scary), a cast of characters who feel like actual people dealing with an extreme situation, and most importantly, John Williams' incredible score.
While we can't quite say it's Williams' most iconic composition (that honor belongs to Star Wars' title theme), it's definitely his most effective. With a simple alternating pattern of two notes, mimicking the beat of the human heart, Williams manages to create one of the most dread-infused pieces of music ever written, which perfectly complements the terror in Spielberg's storytelling.
7. The Exorcist (1973)
When Warner Bros. released The Exorcist, expectations were low. After all, who would go and see a horror film with a bloated budget, no stars, and on Boxing Day of all days?
Well, as it turns out, lots of people. The Exorcist was a phenomenon, garnering numerous award nominations, a record-breaking box office performance, and perhaps most importantly, it traumatized audiences so thoroughly that it left an indelible mark on the psyche of an entire generation.
For years, The Exorcist's reputation preceded it. This was a film so scary it could cause heart attacks, induce vomiting, and make even the toughest of the tough wet their pants in fear— it's a dangerous movie with evil running through the celluloid.
Does it deserve its infamous reputation? Well, yes, it's the scariest film ever made, but there's more to it than superficial scares. The Exorcist is fundamentally a film not about evil and demons but about love and faith. In the end, it subverts the usual nihilism found in horror movies and instead reminds us that while evil exists, good will always rise up to fight it.
6. Raiders Of The Lost Ark (1981)
Indiana Jones, the Nazi-punching archaeologist with a wry smile and a heart of gold, had to have a place on this list. The only question was which of his films we would include.
Each of the original three flicks is excellent in its own way, but in the end, we had to give it to Raiders, the first in the series and (sorry, Crystal Skull fans) the definitive article, in our opinion. While we could wax lyrical all day about John William's breathtaking score, Spielberg's remarkable eye for visual storytelling, or the superb supporting cast, those aren't the reasons we love Raiders.
No, we love Raiders because it introduced us to Harrison Ford's Indiana Jones, the second-coolest man in cinema (after Han Solo) and an icon of the silver screen. He's every pulp hero rolled into one: rugged, brave, and clever but also surprisingly fallible and vulnerable. It's just an amazingly rewatchable performance in an already rewatchable film.
5. The Shawshank Redemption (1994)
An infamous box-office bomb, Frank Darabont's quietly dignified prison drama movie, The Shawshank Redemption, has gone on to become one of the most widely beloved films of all time.
Based on the Stephen King novella Rita Hayworth and Shawshank Redemption, the film tells the story of Andy Dufresne (Tim Robbins), following him from his first day in Shawshank State Penitentiary to the night he makes a miraculous escape. Along the way, we see him befriend prison smuggler Red (Morgan Freeman), build a library (it's more impressive than it sounds), and help the warden embezzle millions of dollars.
On paper, The Shawshank Redemption seems like a harrowing prison drama in the vein of Midnight Express or Papillon, but it mostly subverts the usual dour clichés and plot cul-de-sacs to tell a story about friendship, hope, and triumph of the human spirit in the most difficult of situations.
4. Casablanca (1942)
Casablanca, the quintessential cinematic romance, remains an enduring classic and a wonderful monument to the golden age of Hollywood.
The film follows a cynical club owner and dashing rogue, Rick (Humphrey Bogart), as he's dragged into WW2 when his former lover Ilsa (Ingrid Bergman) turns up at his club asking him to help her get her husband out of the country before Nazis capture him. The embers of their old romance are soon reignited though, and Rick must decide between what's right and what he wants.
Featuring career-defining performances from Bogart and Bergman, Casablanca is a fascinating melodrama about love, pain, and sacrifice, full of wisecracks, music, and charm. It's also just endlessly quotable.
3. The Empire Strikes Back (1980)
There's a phrase among the Star Wars fandom that no one hates Star Wars more than Star Wars fans. Well, if that wretched statement is true, then so is our own much more positive affirmation that it doesn't matter if you like the sequels, prequels, or anything in between. All Star Wars fans love The Empire Strikes Back.
Empire is the high benchmark by which all Star Wars movies are judged, and for a good reason. It improves on the original in every way, from the story – which is darker with far higher emotional stakes – to the filmmaking, which takes a significant leap forward now that Irvin Kershner's behind the camera.
Combine all that with one of the most shocking twists in all of movie history, and you've got a science fiction movie that's earned its place on this list of best films.
2. The Godfather (1972)
One of the most influential movies in film history, Francis Ford Coppola's The Godfather, needs no introduction. There honestly aren't enough superlatives in the dictionary to describe the first chapter in The Godfather Trilogy, which shows the beginning of Michael Corleone's (Al Pacino) transformation from war hero and outsider to a ruthless mob boss.
The film is a triumph both in terms of its ingenious storytelling and its boundary-pushing technical achievements. Coppola and co-writer Mario Puzo's decision to take us inside a crime family and portray them not as violent thugs but as morally complex, three-dimensional characters with their own code of honor was unprecedented, and the superb cast elevates their words.
Speaking of which, Brando, Pacino, Caan, Duvall, and Keaton, some of the best actors of all time, are in this film, and it's one of the greatest casts to grace the silver screen. We're not alone in our fawning praise, either. Stanley Kubrick (who knew a thing or two about cinema) once said of The Godfather that it had the best cast ever and could have been the best film ever made. It's hard to imagine popular culture without The Godfather's influence. If we hadn't had this movie, there'd be no Goodfellas, no Sopranos, and no Fat Tony in The Simpsons. It'd be a cultural wasteland.
1. Citizen Kane (1941)
We know choosing to put Citizen Kane on a list of the best movies of all time is a cliché, but in our defense, it really is a magnificent piece of cinema. In fact, this exemplary quasi-biographical look into the life and death of the fictional Charles Foster Kane (Orson Welles) is probably the best film ever made.
In technical terms, Kane is ahead of its time by nearly half a century. Gregg Toland's spellbinding cinematography and Robert Wise's groundbreaking use of transitions alone have earned the movie a place in the hallowed halls of cinematic nirvana, but that isn't why the movie works.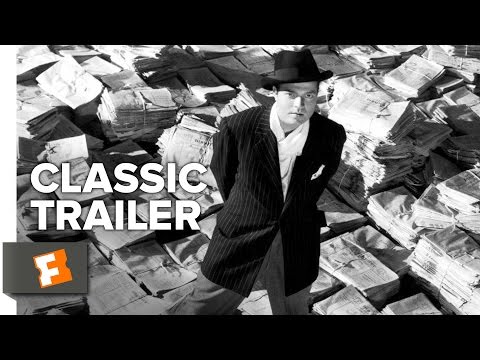 No, the reason Citizen Kane is an enduring masterpiece has less to do with its superb technical innovation and more to do with the sensational screenplay written by Welles and Herman J. Mankiewicz (we know, we've seen Mank).
The story of Kane, the shrewd, ruthless newspaper tycoon, and the mysterious meaning of his final words, is told in a non-linear fashion – years before Quentin Tarantino popularized the trope – and is as engaging a mystery today as it was in 1941. Full of triumphant highs and despondent lows, Citizen Kane is a powerful story about what it means to have everything and nothing at the same time.
There you have it: the best movies of all time! If you prefer your entertainment on the small screen, then we've got a list of the best fantasy series, best horror series, and even the best drama series.
If you're on the lookout for new movies you might want to add to your own list, check out our guide to the Dune 2 release date. Or, for something a little less high-brow, keep an eye on The Marvels.