What are the best TV series of all time? Sometimes, all you want to do is get stuck into a great show, escaping the world for however many seasons. But what to choose? There's so much amazing television; the choice paralysis is real.
You've got the best sci-fi series, the best anime series, the best Netflix series, and more. We've considered hit shows through the ages and totted up their pros and cons to put together a list that eliminates mindless browsing. From comedies like Friends to anthologies like Black Mirror, timeless classics, and animation, we've combed through to provide you with a list of wonderful series to suit any mood.
It's likely one of your favorites isn't listed in our best TV series; not everything can be considered the best. Otherwise, it defeats the purpose. It's also likely some of these are shows you've already been recommended a thousand times – if that's the case, please allow us to be the voice that finally persuades you. Pop the kettle on, check the pantry is full, and relax for some of the small screen's best entertainment.
101. Parks and Recreation (2009-2015)
Everyone knows that Greg Daniels and Michael Schur's magnum opus is the American version of The Office, right? Well, unfortunately, I'm here to confront you with an ugly truth. It's not. Parks and Rec is. I'm sorry, but Parks has a better cast of characters, funnier jokes, and a more memorable plot.
It also helps that Parks knew when to quit and didn't chug along for two seasons with no gas in the tank. (Editor: Yes, I am aware that the US office is higher on this list, but the rankings are a democracy. If I had my way, this would be top 10).
100. The Wire (2002-2008)
Before the concept of peak TV existed, there was The Wire, the show that literally everyone describes as possibly the best TV series ever made that you never got around to watching. Well, we're not going to shock anyone here by departing from the traditional narrative because The Wire really is fantastic and should be mentioned in the same breath as The Sopranos, Breaking Bad, and The Simpsons.
What makes The Wire so good? Well, the writing's complex but never boring, the performances are impeccable, and its commitment to realistically portraying the lives of those living in urban communities is laudable. If you've never given this series a go, we couldn't recommend it enough.
99. Foundation (2021-present)
Isaac Asimov's Foundation series is arguably his magnum opus, but it's also a complex and dense slice of sci-fi. With that in mind, this Apple TV Plus adaptation is a delight. It's wordy and heady at times, sure, but the world-building is rich, and the cast is packed with standouts, including Lee Pace's slimy emperor and Leah Harvey as a freedom-fighting protector.
There's a lot of material to get through, but hopefully, the show can keep up the quality that currently pushes it among the best sci-fi series currently on our TV screens.
98. Freaks and Geeks (1999)
It's one of the biggest small-screen tragedies that Freaks and Geeks was canceled after its first season. This isn't an indication of the show's quality because it was truly excellent. Freaks and Geeks perfectly captured the horrendous teenage existence and the desperate war to fit in. Plus, it's incredible to see the cast before they hit their fame. From Jason Segal and Seth Rogan to James Franco and Linda Cardellini, this is a showcase of Hollywood's then-future stars.
At its best, it was a hilarious comedy that touched on the cringe nature of being young, and, at its worst, it was almost unbearably real and awkward to watch. Either way, it was well ahead of its time, as sadly reflected in its lifespan.
97. Dickinson (2019-2021)
Alena Smith's semi-historical account of Emily Dickinson's budding career, self-discovery, famous affair with her brother's wife, Sue, and her unique mind is a modern classic. Using real letters found after Dicksinson's death, the Apple TV show takes history and adds drama, comedy, and speculation, bringing to life an unforgettable figure who was ahead of her time.
Set in the 19th century but with splashes of modern dialogue, music, and surrealism, the series appreciated the iconic poet for all her talent, faults, and messiness. Hailee Steinfeld delivers a career-best as a young woman whose choices befuddle everyone around her, and the slow-burn romance is to die for.
96. The West Wing (1999-2006)
It's no secret that The West Wing has been considered one of the best shows of all time by audiences and critics alike. Led by Aaron Sorkin's pacy "walk with me"-style dialogue and sincere intelligence, The West Wing gave audiences a fictional but deeply well-crafted inside look at the inner politics of the White House.
Famously known for its hefty monologues and quip-laden characters, the series saw the star power of Martin Sheen, Rob Lowe, and Allison Janney pave the way for political drama. It could be credited with reigniting a public fascination for the political workings of one's country, and although it wasn't the most fact-based or realistic portrayal of events, it certainly felt like it was.
95. The L Word (2004-2009)
Early 2000s dramas were a weird time, and this would never survive six seasons today (in fact, The L Word: Generation Q was canceled after three short seasons). The only long-running, well-known TV series tailor-made for lesbian viewers, The L Word is a genuinely funny, theatrical, and sexy drama that reminds us of what we've lost in the move to prestige mini-series that peter out after six episodes.
To say The L Word is a historic moment in media is an understatement, and it holds up remarkably well. Well, aside from Shane's flared jeans. But if you have nostalgia for that era, as we do, you'll love the ridiculous fashion, memed-t0-death 'The Chart', and the lovable group of messy characters. It was made at a time when slow-burn character dramas were allowed to be abstract and a bit ridiculous, and it's all the better for it.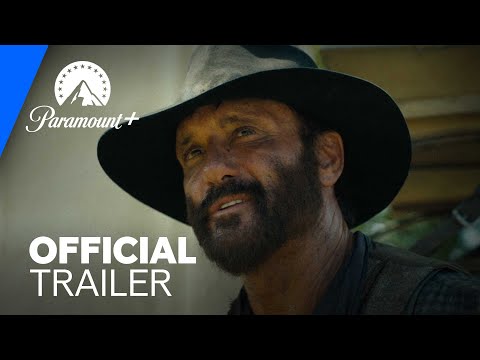 94. 1883 (2021)
Yes, we've already got one installment of the Taylor Sheridan universe on this list, but we can't mention Yellowstone without bringing up its exceptionally executed prequel series, 1883. As you probably guessed, 1883 takes place much further back in the Yellowstone timeline, and follows the Dutton family on their journey across the west, a journey that will eventually bring them to Yellowstone.
It's one of the best Westerns we've ever seen, and we think it surpasses that of its original flagship series. Violent, shocking, and deeply dramatic, 1883 is the perfect one-off tale that comes as part of the wider Yellowstone universe.
93. Yellowjackets (2021-present)
You can accuse us of recency bias all you want, but Yellowjackets season 1 is one of the best seasons of television of the past decade. Gut-churning character drama, disturbing probes into what happens when civility crumbles, and Melanie Lynskey finally getting her due… what more could you want?
Yes, season 2 was a less deft follow-up, but the complicated characters and tense mystery at the center of the story hold steadfast, and we're eagerly awaiting the Yellowjackets season 3 release date. We also gush over the series in our thoughts on the era of stranded girls in TV, so be sure to give that a read if you love these themes.
92. Sex Education (2019-present)
Netflix's frank and funny sitcom follows the sex and relationship problems of students at a high school that is some sort of strange American-British hybrid. It's odd, but we love it.
Asa Butterfield's Otis is the son of a sex therapist, played brilliantly by Gillian Anderson, and fellow student Maeve (Emma Mackey) convinces him to open a sex clinic from his classmates. Obviously, several seasons later, the various Sex Education characters are far more tangled than that. We love pretty much every single one of them dearly.
91. Girls5eva (2021-present)
We're breathing a sigh of relief while typing this because, for a while there, it looked like this comforting comedy series about a one-hit-wonder girl band getting back together in their 40s was going to end. Luckily, Netflix swooped in! Seasons 1 and 2 are both on the service, and season 3 will premiere exclusively there.
The show stars real-life singer-songwriter Sara Bareilles as Dawn, Busy Philipps as Summer, the self-proclaimed "hot one", Paula Pell as Gloria,
and Renée Elise Goldsberry as the camp and fierce Wickie, who makes us belly laugh every single episode.
The pilot episode is a bit rough, but it's one of those comedies where once you're in a rhythm with it, it's so easily devoured. Its off-beat humor plays with real hurdles and emotions in a non-preachy, self-deprecating way that makes it a delight.
90. Euphoria (2019 – present)
Although Sam Levinson's latest venture, The Idol, has left much to be desired by way of…well, everything…his original series Euphoria became a cultural sensation, and for good reason. Following the lives of several troubled and memorable teens, Euphoria brought a surrealist darkness to the usual teenage dramas we're so used to seeing.
Innovative camera work and lighting techniques make this show not only an impressive showcase of performances but also a visual masterpiece. Zendaya has won two Emmys for her portrayal of Rue so far, and rightly so. Her work in the series solidifies her as one of the greatest young actors of this generation. Dirty, relentless, and often frightening, Euphoria won't be for everyone but could impress anyone.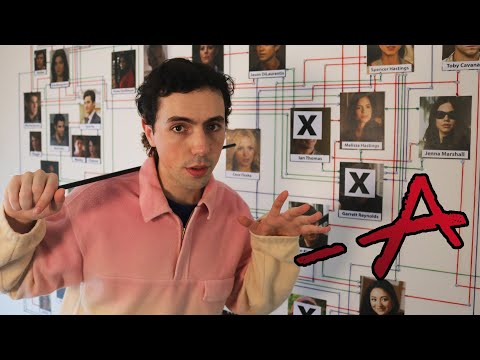 89. Pretty Little Liars (2010-2017)
You really thought no trash was going to be on this list? Not on our watch. Pretty Little Liars is the crème de la crème of 2010s teen television. Dark, camp, and absolutely insane, PLL follows a group of high school friends whose queen bee went missing. When a body is discovered, they begin receiving texts from an anonymous stalker who threatens to expose all of their darkest secrets.
The series broke social media records when airing because its mystery had us in a death grip. The story gets more convoluted with each season, and the last couple are plain bad, but there is no denying the gravitational pull of the murder mystery and enigmatic dead girl at the center of the story. We can't begin to explain the events in full, so please watch Mike Mic's viral recap above. Also, we can't wait for the Pretty Little Liars: Original Sin season 2 release date.
88. Nathan For You (2013 – present)
It's quite difficult to describe the allure of Nathan For You in the same way that it's difficult to describe what makes a piece of timeless art so powerful. His sheer awkward intensity and ability to create an atmosphere as sharp as glass is unparalleled and has resulted in a documentary comedy satire that will change you.
As Nathan goes from small business to small business, loading them with questionable but sincere advice, we never quite know where the joke ends, and Nathan begins. The cringe and the laughter will cause you pain in equal measure. When you're done, watch Nathan Fielder's The Rehearsal for the ultimate small-screen mind game that will leave you shaken.
87. Gavin and Stacey (2007-2019)
A guy from England and a gal from Wales are at the center of this delightful sitcom, trying to make their whirlwind romance work across a long distance and while keeping their families in check. James Corden and Ruth Jones's writing is sharp, silly, and emotionally perceptive.
We've been on tenterhooks ever since the cliffhanger ending of the Christmas Special in 2019, which arrived nearly a decade after the previous season concluded. One day, we'll make it back to Barry, and it won't be a moment too soon.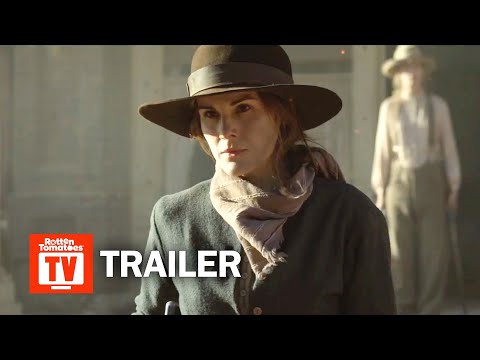 86. Godless (2017)
In the world of Yellowstone, it's easy to forget that there are other Western-inspired TV series out there. Perhaps the best one of all is the Netflix mini-series Godless. A sleepy town is rocked by tragedy when all the men are killed in a mining accident, leaving the women to fend for themselves and defend their town against outside forces.
Godless is a violent, emotional, and beautifully crafted ride through a genre we think we know so well and includes plenty of jaw-on-the-floor moments. Jeff Daniels plays the series villain, and he's a formidable force that brings terror wherever he goes. A big showdown in the series finale is the perfect climax to an already exciting premise and definitely worth your time.
85. Broadchurch (2013-2017)
Britain can produce some excellent crime dramas, and Broadchurch may just be its crowning glory. When a young boy's body is found on the beach of a small, sleepy seaside town, everyone becomes a suspect as an unlikely pair of detectives must work together to uncover the shocking mystery.
If you're still pure and have never been exposed to the ending of this gripping series, then try and keep it that way as you journey through the show and try to work out who is behind the murder.
84. Pokémon (1997 – present)
As children of the '90s and '00s, Pokémon is deeply embedded into all of our hearts. We loved playing through our own quests on the Game Boy, and we also adored following Ash and Pikachu's adventures through the anime series, which has now been running for more than 25 years and recently said goodbye to Ash and Pikachu.
Personally, it's the Indigo League season we'll revisit over and over, but everyone who has been a child at some point in the last two decades will have their own era of Pokémon to love. We still wanna be the very best, like no one ever was.
83. I May Destroy You (2020)
It would be simplistic to define I May Destroy You as a story about rape. While Arabella's assault happens in the first episode, the focus is on the aftermath, the non-linear healing journey, and how one can start to pick up the pieces of their life after experiencing something so traumatic.
It peels back all the layers around sexual consent and the various forms assault can take, and while it's a difficult watch at times, it's a crucial one.
82. It's Always Sunny in Philadelphia (2005-present)
Don't get me wrong — the main characters in It's Always Sunny in Philadelphia are deeply awful, flawed human beings— but that's what makes watching their downfall so delicious as their nefarious schemes inevitably fall apart. It's also a rare example of a series that gets black comedy right, which is exemplified by its 16-season run.
Maybe it's the masochist in all of us, but seeing narcissists get what's coming to them, again and again, will never not be satisfying. Even if that means seeing an oiled-up Danny Devito getting birthed by a couch. And now we're in an age of 'delulu,' seeing how delusional the likes of Dennis, Dee, Charlie, Mac, and Frank never fail to be entertaining. Their brand of slapstick comedy mixed with cringe never gets old, and that's down to the sharp-witted, post-ironic writing style of the series' creators, Rob McElhenney and Glenn Howerton.
81. The Bear (2022-current)
There's something mesmerizing about watching chefs on-screen. The high-pressure environment of the kitchen seems to mirror the overflowing stress in their lives, and chefs' precision, obsession with detail, and dedication to their craft always make them deeply intriguing characters.
The Bear is no different. Every ounce of praise Jeremy Allen White received for his portrayal of Carmy is well-deserved — just look at his seven-minute monologue in the season 1 finale or his whole performance in the penultimate episode 'Review', which was innovatively filmed in one take. But the rest of the ensemble cast is just as exciting to watch, especially Ayo Edebiri (Sydney) and Ebon Moss-Bachrach (Richie).
80. Curb Your Enthusiasm (2000 – current)
It's the theme song heard around the world. For just over two decades now, Larry David has had us cringing and gagging with laughter from his endless social faux pas.
Who would have thought that watching someone's everyday social life could be so entertaining? Well, with a 12th season confirmed in 2022, we know that Curb Your Enthusiasm is doing something right. In fact, the Seinfeld creator proves that his life is the funniest thing of all as we watch him traipse around LA and cause havoc with his careless attitude and refusal to back down to social norms.
79. Sherlock (2010 – 2017)
OK, so Sherlock didn't always fly. The final season was bumpy, and it had a tendency to disappear up its own very clever rear end occasionally. But when Steven Moffat and Mark Gatiss's modern spin on the classic detective was at its best, it was untouchable.
The show turned Benedict Cumberbatch into a superstar and provided a handful of truly exceptional feature-length mysteries in the years before Knives Out reinvigorated the whodunnit. We'll forgive its misdeeds, and just thank it for the many, many moments of genius.
78. Blackadder (1983 – 1989)
While the first season of this British comedy show is a little bit odd and doesn't really hit the mark, Blackadder just gets better and better with each passing installment.
Rowan Atkinson, better known for his role as Mr Bean, leads a sterling ensemble of comedy talent as we travel through time. Watch out for the season 4 finale, for one of the most bittersweet moments in television history.
77. The Leftovers (2014 – 2017)
Damon Lindelof's supernatural drama series is a heady and unique piece of work with three incredibly distinct seasons. The Leftovers follows Kevin (Justin Theroux), a messiah-like figure, and a band of characters grappling with a world where a significant amount of the population suddenly vanished with no explanation, leaving orphans, mothers with lost children, and empty seats at tables in the wake of 'the event'.
While it's one of those stories you may take a while to fully get to grips with, its lofty ideas, themes of faith and truth, and absolutely mesmerizing Max Richter music make it a worthwhile puzzle that focuses on the human drama more than the compelling mystery that begins the story.
76. Taskmaster (2015 – present)
Breaking with tradition, we're adding a comedy panel show to this list. That might seem strange until you watch Taskmaster. By pitting five comedians against an array of truly absurd challenges, comic Alex Horne's devious format reveals every facet of the human soul. Triumph, failure, hubris, and everything in between.
There's certainly something very special about some of the funniest people on the planet abandoning vanity, tossing aside their well-honed stage personas, and simply trying really hard to peel a boiled egg without using their hands. Magic.
75. Frasier (1993 – 2004)
There is just something about watching the comical trials and tribulations of Frasier Crane and his family that makes this '90s show so endearing and timeless. Running for 11 seasons, Fraiser follows the life of the titular psychiatrist as he returns to his hometown of Seattle as a radio show host.
Throughout the years, we've constantly seen the well-learned man struggle for his down-to-earth dad's approval. We've seen him love, loss, and embarrass himself more than once during various competitive strife with his brother Niles. Fraiser is a fish out of water the majority of the time, and seeing him interact with the world around him is always a treat.
If you miss this classic show, then we have good news, as there is a Frasier reboot release date on the horizon.
74. The Great (2020–2023)
The Great is an anti-historical dramedy in the same vein as Apple TV Plus' Dickinson: loosely based on true events, but with flair, pepperings of updated language, and ideas tossed in to spice things up. It follows Catherine the Great as she plans a coup against her maniac of a husband, the Emperor of Russia.
Considering all the other brutal period pieces that get lots of attention, it's a wonder more people haven't discovered this wonderful series that's as incisive and daring as it is silly and irreverent. It portrays realities and cruelty without rolling around in them, something other shows fail to do.
73. Brooklyn Nine-Nine (2013–2021)
The secret to a long-running sitcom is absolutely the unique alchemy of casting. Nail the ensemble, and you've nailed the show. That certainly helped Brooklyn Nine-Nine become more than just an office sitcom set within a police precinct.
Created by Dan Goor and Michael Schur, Brooklyn Nine-Nine ran for eight seasons and follows the adventures of several New York Detectives who have to adjust to their new boss, Captain Raymond Holt. The series is packed with enduring personalities, one-liners, and quality storylines. And for many, it is still a go-to feel-good show whenever you've had a tough day.
72. Black Mirror (2011–present)
It's rare that a TV show comes along and significantly affects how its viewers live their lives. But that's exactly what Black Mirror did when it first hit screens in 2011. Originally a smaller show that lived on Channel 4, the series has now made international waves on Netflix.
The first few seasons are where Black Mirror has the strongest footing, but ask anyone what their favorite episode is and you'll get a different answer every time. The powerfully political and genuinely frightening nature of this dystopian and tech-phobic show will stick with you, one way or another.
71. The Office (2005-2013)
It's easy to judge The Office (or the 'US Office' as some purists call it) by its latter seasons, which admittedly didn't quite meet the high watermark set by the early days of this excellent sitcom. At its best, the show made the mundane hilarious, and its unabashed sincerity made it an oasis in an ocean of mid-2000s cynicism.
It's no exaggeration to say The Office is one of the greatest sitcoms ever made — that made stars of Steve Carell, John Krasinski, and Rainn Wilson — Furthermore, it's arguably the most successful American adaptation of a British show ever
In the likes of Andy Samberg, Stephanie Beatriz, Melissa Fumero, and Andre Braugher, this series found the perfect mix of personalities. Sure, it limped to an end with a pandemic-compromised final season, but, at its best, it was untouchable for its rapid gag rate and genuinely likable cast of idiots.
70. Ozark (2017-2022)
Much like Bill Hader and Barry, Ozark was a platform for comedy man Jason Bateman to prove his chops in a more dramatic role, and boy, did he deliver. In fact, the whole ensemble cast, most notably Laura Linney, put in some incredible performances over the course of four seasons.
The hit crime series follows a married couple who move to Lake Ozark and become money launderers for a Mexican drug cartel. So yeah, it's not your standard family sitcom here. Ozark is explosive, violent, shocking, and still has a brilliant dark humor to it. Truly a worth pick to add to your streaming watch list on Netflix.
69. The Handmaid's Tale (2017–present)
The Handmaid's Tale is the radical story of June Osborne (Elisabeth Moss), who is forced into the life of a handmaid — a woman forced to bear the children of powerful men — in Gilead, a fictional, fascist state with extremely misogynistic religious ideology.
This adaptation of Margaret Atwood's book has some of the most powerful performances and cinematography in TV ever. Its real strength is channeling real political and social anxieties into a rage the women held captive use to fight back. The story follows their counter-intelligence, acts of terrorism against Gilead, and, in the past, portrays the slow dissolution of women's rights.
68. Friends (1995-2004)
Widely considered the best sitcom ever made (Although Seinfeld fans disagree), Friends was a phenomenon back in the day and as funny as it was revolutionary.
The show, which followed a group of twenty-somethings living in ridiculously huge New York apartments, remains a real comfort watch for a lot of people (this writer included). It's capable of turning even the most miserable of days into something worth smiling about. Beyond that, Friends (and Seinfeld) set the blueprint that all sitcoms follow to this day.
67. Mindhunter (2017-2019)
This one is pretty bittersweet. Sadly, Mindhunter was a victim of Netflix's tendency to cancel popular shows. But it's on our list anyway because Mindhunter served as a series that provided audiences with high-wire acts of tension and shock.
This gripping series from David Fincher is significant for two reasons. One is that it acts as an unflinching look at a period in history when acts of violence and the horrific nature of mankind became far more prevalent, and the other is that it turns a lens to the historical development of the FBI's criminal profiling division. Not a light-hearted installment, but an unmissable one all the same.
66. Recess (1997-2001)
As well as delivering the high school shenanigans we know to expect from classroom-based comedies, Recess used its animated format to deliver audacious tales. There were parodies of Apocalypse Now and 2001: A Space Odyssey, to name just a few, as well as a story in which the playground turned into a zombie cult built around a card game.
These were some of the best cartoon characters ever, and, courtesy of Disney Plus, we can watch their antics all over again. Those are the best TV series of all time. Plenty to check out and escape into.
65. Barry (2018-2023)
It can't be denied that Barry is one of the best thriller series to come to life in recent years. Seriously. In a post-Breaking Bad world, Barry delivers on the intense grit, unlikeable heroes, and relentless should-we-be-laughing-at-this style humor that audiences have been craving for a while now.
In Barry, Bill Hader proves himself to be not only a comedic genius (which we already knew), but a flawless actor, thoughtful writer, and articulate director in the show that has managed to push its initial concept further into the depths of madness and unpredictability than we ever could have imagined. Check out our guide on the Barry cast for more.
64. The Mighty Boosh (2004-2007)
There are few comedy series more quintessentially British and strange than The Mighty Boosh, which delves into the surreal brains of creators and stars Noel Fielding and Julian Barratt.
With the help of actors Rich Fulcher, Dave Brown, and Fielding's brother Michael, the series delivers outlandish scenarios, bizarre characters, and musical numbers of the ilk you've never seen before. This is a bonkers sitcom that has to be seen to be believed.
63. Broad City (2014-2019)
The brainchild of Ilana Glazer and Abbi Jacobson, Broad City is the quintessential millennial comedy, but is still more than watchable in the 2020s because good comedy writing is timeless no matter how it's dressed — skinny jeans, distressed shorts, and "yass queen" can't even age it.
Absurd, blunt, and laugh-out-loud funny, Broad City ran for five quality seasons and is the type of comedy you watch with a bowl of cereal on a hungover Sunday morning. In the current streaming climate, this gem probably wouldn't have lasted more than a season, so thank god it aired during a Wild West period on Comedy Central.
62. Fleabag (2016-2019)
Short-lived but vital viewing, Fleabag was brought to life on the small screen after its run as a one-woman show in London. Nowadays, you'll know Phoebe Waller-Bridge from her work on No Time to Die or the upcoming Indiana Jones sequel, but if you really want to know what she's about, check out this innovative tongue-in-cheek dark comedy that keeps you rooted to your seat.
Fleabag is a character-driven show, first and foremost. It focuses on Waller-Bridge's unique personality, with her often breaking the fourth wall. The series is a candid look at modern womanhood and is just a good time. Trust us, you won't regret popping this on your small screen.
61. Star Trek: Deep Space Nine (1993-1999)
Deep Space Nine was, for the longest time, the black sheep of the Star Trek family. Unlike its sibling series, it was set on a space station (so the crew didn't boldly go anywhere), the storylines were dark, and its long, drawn-out story arcs made it difficult for casual viewers to catch up on the show.
Yet despite this, in more recent years, Deep Space Nine has come to be considered one of the best Star Trek series. By changing the Trek format, Deep Space Nine was able to be a more mature TV series, which focused more on character development than weird sci-fi shenanigans.
In many ways, the show predicted the shift from weekly watching to a binge-model, and it has an incredibly contemporary feel to it compared to other series in the franchise.
60. Jessica Jones (2015-2019)
Is it controversial to say that Jessica Jones, season 1 at least, was the best Marvel series to come out of the Netflix days? Oh, it is? Okay… It's being said regardless.
One of the most tonally authentic MCU projects (based on the gritty comic book, Alias), the series stayed true to the book's indelicate storytelling, mature themes, and darker elements.
David Tennant's weasel of a villain, Kilgrave, Rachael Taylor's work as the spiraling Trish, and the series' bravery in a tragic ending are three more reasons to check this off your watchlist.
59. Courage the Cowardly Dog (1999-2002)
Anyone who is a horror fan as an adult almost certainly had a gateway experience with the genre as a child, and often a traumatizing one. For a whole wave of kids growing up in the '90s and '00s, Cartoon Network's surreal, chilling Courage the Cowardly Dog was that gateway.
Set in a weird, purgatorial land, the series followed Courage as he desperately tried to warn his oblivious human owners about the many supernatural threats they were facing on a day-to-day basis. The scares are still with us today. Find the nearest millennial you know and say the phrases "Freaky Fred" and "return the slab" to them. The shivers will be palpable.
58. Red Dwarf (1988-Present)
One of the greatest science fiction stories of all time, Red Dwarf is a masterclass in how to make a science fiction comedy. The show follows Dave Lister, the last human in existence, as he tries to make his way back to Earth after spending 3 million years in suspended animation.
Red Dwarf is basically punk rock Star Trek. At its funniest, it's brave, bold, and totally unafraid to laugh at itself and the cliches that have come to define science fiction. Red Dwarf's secret sauce, though, is its characters.
In fact, I'd argue shows like Always Sunny, which is famous for its unlikable but hilarious characters, owe a debt of gratitude to Red Dwarf, which similarly features a cast of witty reprobates you can't help but slowly fall in love with.
57. My Mad Fat Diary (2013-2015)
2013 might not seem that far away, but back then, there were two things that women were taught that they absolutely could not be: fat and mentally ill. Young girls were taught that if you were unlucky enough to be afflicted with either, you'd need to lose weight or hide any hint of mental health struggle.
What made My Mad Fat Diary so great is that while it was forthcoming in its portrayal of Rae Earl's mental health issues and body image issues, she was never once treated as a spectacle to gawk at or a tragic figure to feel sorry for.
We grew up with her as she navigated the highs and lows of mental health, and fatphobia without any of these issues being simplified the way they usually are on TV. Most importantly, the series highlighted how mental health recovery didn't have to be linear — a vital message.
56. When They See Us (2019)
A powerful study of the real-life case of the Central Park Five is brought to life over the course of four episodes by a phenomenal young cast. The true story of the indictment of five teenage boys in a 1989 rape and assault case remains as pertinent now as it ever was.
The Netflix adaptation does not shy away from the gritty, heartbreaking details of it all. Not an easy watch by any means, but a worthwhile and meaningful experience.

55. Sharp Objects (2018)
The HBO series based on Gillian Flynn's murder mystery book follows a self-harming reporter who's left dealing with curdling family secrets, a small-town murder investigation, and a half-sister she doesn't know whether to love or run from.
If its broad strokes sound too similar to the slew of similar thriller series on TV, know that Sharp Objects has teeth and staying power to it that separates it from the rest of the pack. Beautifully edited, twisty without melodrama, and Amy Adams at her best as a troubled alcoholic in need of some TLC.
54. It's a Sin (2021)
Russell T. Davies is now back at the helm of Doctor Who, but he made what might well be his crowning achievement in 2021 with the richly personal miniseries It's a Sin. Set in the LGBTQ+ community of Britain during the AIDS crisis, it follows a group of young people navigating the world and their identities at the most difficult of times.
It's sometimes hilarious, often heart-breaking, and an incredibly important depiction of a very complex era in history. Olly Alexander and Callum Scott Howells are simply tremendous, and Keeley Hawes does her thing with outstanding power, as always.
53. Stranger Things (2016-Present)
Stranger Things is famous for two things. Its first notable achievement is starting a wave of intolerable nostalgia for the '80s, but it's also undeniably gripping TV that really captures the thrilling magic of peak-Amblin movies.
Technically, the production's near faultless, the cast is amazing, and every season's managed to be incredibly entertaining. Still, despite all that, Stranger Things is one of our favorite shows because, like a lot of our favorite movies, it has the balls to be scary while still being suitable for younger audiences, which is rare these days.
52. Welcome to Wrexham (2022-Present)
Who would've thought that Deadpool and Mac from It's Always Sunny in Philadelphia would come together to produce one of the most uplifting sports stories of all time? The pair combined forces to buy a struggling football team, and their mission is to restore glory to Wrexham AFC.
So far, they're succeeding and making Wrexham a better place for it, too. The Disney Plus show isn't a vanity project from the A-listers; it's a heartfelt and genuine attempt to bring light to a piece of footballing heritage, and you just cannot help but fall in love with the whole team. Bring on, Welcome to Wrexham season 2!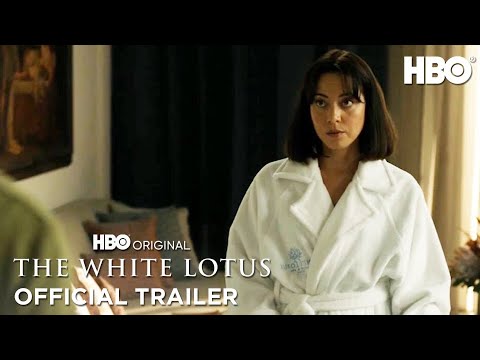 51. The White Lotus (2021-Present)
Blending comedy and tragedy like some Shakespearian masterpiece, The White Lotus is something rare: a comedy series that is actually very, very funny. More than that, though, it has a thematic richness that will leave it stuck in your mind right beside that earworm theme tune.
Then, there's Jennifer Coolidge. Her performance as Tanya McQuoid is absolutely titanic, and she's surely one of the best TV characters of all time. We don't know where season 3 is going to go without her, but we trust The White Lotus enough now to make it work.
50. Better Call Saul (2015-2022)
Better Call Saul is an entirely different beast from its predecessor, but it's every bit as good. For six seasons, audiences watched the heart-breaking journey of Jimmy McGill as he transitioned into Saul Goodman and then Gene Takovic.
While it acts as a prequel to Breaking Bad, the final season is also a sequel too, and it ends the story with expert precision. If you haven't watched Better Call Saul, you're not just missing out on one of the best TV series of all time; you're also missing out on the end of the whole Breaking Bad story.
49. Hannibal (2013-2015)
An adaptation of Thomas Harris's series of serial killer novels, Bryan Fuller's psychological horror-thriller Hannibal is still considered one of the best horror series you can watch right now.
The show was first released in 2013 and has gained a massive cult following, scaring the pants off all of us TV fans with its dark tones and themes. The series follows the gruesome relationship between the cannibal psychiatrist Hannibal Lecter and the FBI profiler Will Graham.
The script is dramatic, the murders are bordering on gruesomely artistic, and everything feels like a perfectly crafted fever dream. With awards behind its name, and Mads Mikkelsen and Hugh Dancy as its top-billing stars, Hannibal is a must-watch for any horror fans with access to a TV.
48. GLOW (2017-2019)
The Netflix wrestling drama based loosely on the real Gorgeous Ladies of Wrestling is a soap-inspired romp with blazing performances from series leads Alison Brie and Betty Gilpin.
The series begins with the two leading ladies as soulmates who were torn apart by an affair Ruth (Brie) has with Debbie's (Gilpin) husband. The dramedy oscillates between the women of GLOW trying to make a name for themselves in professional wrestling and the interpersonal drama of the group.
Probably one of the most heartbreaking Netflix cancellations, the series, unfortunately, ended on a cliffhanger but is still worth visiting.
47. Peep Show (2003-2015)
Before he was writing about the high-stakes world of Roys, Jesse Armstrong (with his friends Andrew O'Connor and Sam Bain) wrote one of the best comedy series of all time, Peep Show. Now, what can be said about Peep Show, which hasn't been said a million times before?
The show basically lives rent-free in the heads of an entire generation of insecure neurotics. Still, it's bloody funny, and I challenge anyone to just watch one episode at a time. Let's hope that remake's good…
46. Pose (2018-2021)
Drawing inspiration from Paris is Burning, an unforgettable documentary exploring underground ballroom culture in 1980s New York, the drama series Pose sets out to educate, celebrate, and mourn this era of history. With a cast consisting predominately of transgender women of color, this hard-hitting series welcomes you straight into the ballroom community's found-family fold.
Pose is unflinching in its portrayal of the AIDs crisis, gender identity, sex work, and discrimination. As you grow to love these characters, watching them experience so much trauma makes it hard to watch at times. But the series is far from trauma porn, as it's equally unapologetic in its depiction of queer joy as it champions the importance of liberation.
45. Glee (2009-2015)
Whatever you think about Glee, its mark on pop culture is indisputable. Especially in its early seasons, the writing was incredibly witty, self-aware, and highly satirical, while also delivering banger after banger with its musical covers. But beneath the humor and flawless covers (their version of 'Smooth Criminal' permanently altered my brain chemistry), Glee was ahead of its time in a lot of ways.
The series was especially groundbreaking in its representation of LGBTQ+ issues — especially with Brittany and Santana's storyline, which was one of the most influential sapphic relationships on-screen at a time. The series was far from perfect, though. Not all of it has aged well, truth be told. Still, characters like Jane Lynch's Sue Sylvester will forever remain iconic, and for all the show's faults, it was a rallying cry to misfits and outcasts.
44. Buffy the Vampire Slayer (1997 – 2003)
Buffy the Vampire Slayer was the obsession of every fantasy and horror fan during the late '90s and early 2000s. Nothing beats seeing Sarah Michelle Gellar kicking some undead butt and saving the world on a weekly basis – so you know that Buffy had to make our list.
Following one of the best female characters on TV, Buffy the Vampire Slayer follows the story of a teen girl whose high school life is thrown out the window due to her being 'the Chosen One'. It is up to Buffy to stake vampires, battle demons, and train continuously to stop the forces of darkness. There is romance, action, and even a musical episode – what more could you want?
The success and massive fandom of Buffy can't be understated. The show received plenty of award nominations, threw Gellar into the limelight, and spawned multiple tie-in products. Be it novels, video games, or fan films, we still can't get enough of Buffy even decades since its initial release.
43. This Is England '86-'90 (2010-2015)
Shane Meadows brought the bleak world of his outstanding 2000s movie This Is England to the small screen with a trio of miniseries exploring what happened to the main characters after the events of his movie. It's not a spoiler to say that their lives in Thatcher's Britain are not exactly sunshine and roses.
Vicky McClure absolutely knocks it out of the park in a more expansive and complex role for Lol than she got in the movie, while Stephen Graham's farewell to Combo in This Is England '90 is as devastating and powerful as TV gets.
42. I'm Alan Partridge (1997-2002)
He may look like a pretty normal guy on the surface, but Alan Partridge could well be the most bizarre and unhinged television character anyone has ever created.
The ups and many, many downs of this strange man provide endless laughs, mostly at his expense. Anything and everything starring the hapless presenter is great fun, from the original I'm Alan Partridge series, to his newer work on This Time, and even the Alan Partridge film, too.
41. Big Little Lies (2017-2019)
When thinking about the TV shift of the late 2010s that saw movie star A-list names make the journey over to television, historically considered the lesser of the two formats, Reese Witherspoon seems to have her stamp all over it. Involved with Sharp Objects, Little Fires Everywhere, The Morning Show, and the one that started it all, Big Little Lies.
The story of an entangled group of mothers wrestling with their personal lives and the ways in which they're connected through a sexual assault is bold and memorable — the show had unique editing and made use of powerhouse performances.
Under the surface is a message about the power of mother nature, and the series looks to define what makes people so powerful when moving in one direction together as a unit.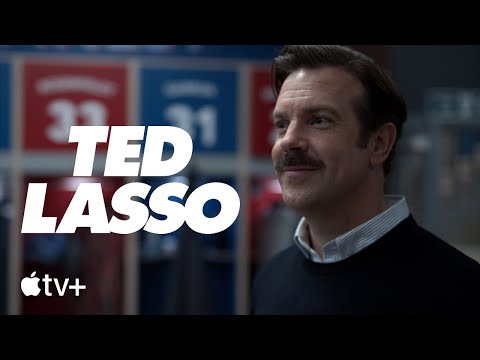 40. Ted Lasso (2020-2023)
Like the titular football coach, Ted Lasso didn't have the most auspicious of debuts, but its heart and charm won it a legion of dedicated fans the world over. While it's not always laugh-out-loud funny, the characters are well-drawn, and you honestly can't help but enjoy spending time with them.
We also have to give credit to a show, and the Ted Lasso cast for reaffirming the idea that in a world where you can be anything, you should be kind. Ted Lasso season 3 marked the end of the beloved series for now. But, we are hoping for a miracle and for the Diamond Dogs to make a comeback.
39. Feel Good (2020-2021)
This tender, heart-breaking comedy-drama only ran for two seasons, but stand-up comedian Mae Martin's semi-autobiographical tale made a big impression. Martin plays a version of themselves – a Canadian comedian trying to make it in the UK. They meet George (Charlotte Ritchie) at a gig and begin a relationship, only for things to get very complicated.
Feel Good explores the dense weeds of relationships, as well as issues around anxiety, addiction, and gender identity. It's well-observed, hilarious, and very real indeed. Everybody should delve into this world because Martin will be an undeniable star very soon.
38. Columbo (1968 – 2003)
Inside us are two wolves, one that believes Law and Order's 'Dun Dun' is the most iconic sound-bite from procedural TV, the other that considers Peter Falk calmly saying "Just one more thing" after a killer thinks they've gotten away. It's the unassuming demeanor of Falk's detective that makes it, an investigator who weaponizes false senses of security.
Columbo doesn't give us any mystery, always revealing the culprit so we can see how they're caught. The namesake lieutenant is consistently surprising in his results, relying on simple tactics of probing without being invasive and challenging without arrogance. Maybe it's all in the coat – look for the ages, to be fair.
37. Arcane (2021-present)
If there's a TV series to convince those who underestimate animation not to do so, this is it. The unique art style, fully fleshed-out characters, and gut-wrenching tale of two sisters who find themselves on opposite sides of an underground war are just some of the plentiful reasons to give Arcane a shot.
Its release strategy — 3 episodes at a time, creating acts — was a refreshing approach for Netflix, and the narrative is strong enough to facilitate it. The series prides itself on character-first storytelling and a strong Arcane cast. The intense twists and turns are earned through gritty, emotional beats and fantastical world-building.
One downside: it being so good is making the long wait for the Arcane season 2 release date excruciating. We want the Arcane characters back, pronto.
36. Crazy Ex-Girlfriend (2015-2019)
Crazy Ex-Girlfriend is another series that's hugely smart and thoughtful in its writing. The campy, but oftentimes incredibly catchy songs act as the perfect insight into Rebecca Bunch's mindset. True to the title, Rebecca does not attempt to hide her "craziness," but equally, the series goes out of its way to dismantle and question the misogynism underpinning this trope.
Although Rebecca loves to romanticize everything, the show doesn't shy away from showing the flaws, toxic behavior, and general awfulness of Rebecca herself and the people around her. And, despite its commitment to excruciating, self-aware comedy, the series takes its portrayal of issues like depression, suicide, attachment issues, and borderline personality disorder seriously. It's not often that mental health is portrayed so honestly — used neither as a plot device nor as a means of romanticizing/villainizing a character — but Crazy-Ex Girlfriend gets the balance right.
35. The Boys (2019-Present)
During an age of superhero movies, with Marvel and DC being the order of the day – fans have been dying to see a darker and cynical take on the genre for years. And, well, the Amazon Prime series, The Boys, delivers on all the hilarious and critical complications surrounding franchises and superpowered celebrities that you could ask for.
Based on the comic book of the same name by Garth Ennis and Darick Robertson, The Boys is set in a world where superheroes 'supes' are managed and manufactured by the massive company Vought International. However, these 'heroes' aren't as shiny as they first appeared to be, as cover-ups and murder become the order of the day.
The show follows a vigilante group who is adamant to expose Vought for the evil corporation that it is, leading to gory confrontations. Besides giving us some of the best memes on the internet, The Boys is incredibly smart in its writing, unpacking the reality of what superheroes in real life would lead to in a capitalist society.
34. Star Wars Andor (2022-Present)
Who would have thought that a random spin-off show about a Star Wars character we've seen die already would become the best Star Wars series of all time?
Cassian Andor is our new favorite hero in the Rebellion, and we just couldn't get enough of his thrilling adventures. The series is set five years before the events of the Star Wars movie Rogue One and follows the titular hero as he becomes a revolutionary. The beauty of this series is there was no need for Jedi, Sith, or lightsabers at all, just good, old, gritty action. Bring on Andor season 2!
33. Chernobyl (2019)
Despite not featuring monsters, deadly viruses, or even dragons, Chernobyl was probably the scariest TV series of 2019. The show, which told a fictionalized version of the real-life disaster, was a withering and foreboding takedown of governmental corruption and bureaucracy, which asked us to consider the real value of the truth.
Jared Harris is simply fantastic as Valery Legasov, a man desperately trying to contain a catastrophic failure, and Craig Mazin's script manages to make banal administration terrifying. Still, the show's real MVP is composer Hildur Guðnadóttir, whose score brings palpable dread to every single scene.
32. Line of Duty (2012-2021)
Cop shows are ten a penny, and British primetime TV is absolutely packed to bursting with good cops, bad cops, and pretty indifferent cops. Jed Mercurio's twisty anti-corruption tale Line of Duty, though, is something else. It follows the mostly loathed specialist unit AC-12, which is devoted to only one thing – catching bent coppers.
While there are over-arching narrative threads between seasons – such as the identity or organized crime kingpin H – Mercurio cannily focuses each run on one individual case anchored by a guest star such as Stephen Graham, Thandiwe Newton, or Keeley Hawes. It stays fresh, it stays fierce, and it stays utterly gripping. Now we're sucking diesel.
31. Community (2009-2015)
When it comes to pure imagination and perfect execution, Community wins first place. Though an initially small series, the creative scope, connecting arcs, and recurring jokes quickly made Community stand out from the crowd. Its real skill lies in being as whacky and unique as possible, as shown in the unforgettable paintball episodes, the pillow fight war movie parody, and an episode that explores several different timelines, escalating into pure chaos.
And while circumstances, including creatives switching out and a network change, meant the show never quite made good on its 'six seasons and a movie' promise, Community remains a jewel in television's crown and genuinely serves as a series to be revisited again and again.
30. She-Ra and the Princesses of Power (2018-2020)
A rare achievement, this is a Netflix series for all ages. Whether it's your kid's first foray into serialized television or something you sit down for with your cereal for Saturday morning cartoon vibes, this reimagining of She-Ra is accessible to young people learning about AI, the fruitlessness of war, and ethics while also having enough genuine stakes, brave storytelling, and complex characters to keep adults happy.
Home to one of the best-animated villains in television, Catra, this GLAAD-award-winning animated series is colorful, nuanced, and endlessly rewatchable. Creator Noelle Stevenson compared the series to a DnD campaign. If that sounds fun, it's because it is. It's got friends-to-enemies-to-lovers, an exemplary voice cast, and Geena Davis lends herself at one point as a buff mercenary character. Say no more.
29. Breaking Bad (2008-2013)
Breaking Bad is one of the most watched and acclaimed American TV series, and for good reason: it is a masterpiece. From a tight story with every episode feeling significant, emotional character studies, and tension like you wouldn't believe – few drama series can keep you hooked for five seasons straight like Breaking Bad can.
The show follows the misadventures of high school chemistry teacher turned drug King Ping Walter White, as he tries to make enough money to support his family after being diagnosed with cancer. The only problem is that other drug dealers aren't too keen on competition, and his DA brother-in-law is hunting him down.
Breaking Bad is never dull, is a prime example of how TV shows should be written and is basically a must-watch for anyone with a TV.
28. BoJack Horseman (2014-2020)
BoJack Horseman arrived at a time when the adult cartoon genre felt a little… oversaturated. How do we take a show about an alcoholic horse person seriously? As the series went on, it shattered all our expectations and misconceptions by laying bare some uncomfortable truths about the entertainment industry, not just through satire, but through some genuinely unsettling and dark scenes.
It treated its protagonist, BoJack, with unflinching honesty and contempt and delved into moral greys about consent, mental health, addiction, accountability, exploitation, and generational trauma that even the darkest of drama series sometimes shy away from. Despite being untethered from the limitations of live-action, it is ruthlessly truthful in exploring the highs and lows of human nature.
27. Inside No. 9 (2014-Present)
Dark comedy is a very tricky tonal balance. So it's remarkable that Reece Shearsmith and Steve Pemberton have such a consistent hit rate across seven seasons – they're commissioned for nine, naturally – of their anthology series. It's a completely different story, and often a completely different world, every single week. There just has to be a "nine" involved somewhere.
There are wildly experimental episodes – a diamond heist in the style of Commedia dell'arte, for example – and straight-up chillers like the blood-soaked episode Private View, but the common thread is that they're all excellent. It takes a special series to turn a cryptic crossword into the backdrop for one of the most transgressive and horrifying half-hours in recent TV history.
26. Game of Thrones (2011-2019)
Complain about the ending all you want, but it's undeniable that for seven seasons (maybe six), Game of Thrones was the undisputed ruler of the TV kingdom. At its height, Thrones boasted one of the most intricate and enthralling plots in all of TV history without ever becoming a confusing mess of dropped threads and forgotten characters.
Speaking of the Game of Thrones characters, the series always had a real sense of jeopardy to it. Thrones didn't kill purely to shock. Instead, it let you fall in love with the Lords and Ladies of Westeros before brutally giving them the chop, and there was a real sense that no one was safe from the writers' merciless axe.
Beyond that, it also looked gorgeous and sounded even better. We're huge fans of the prequel series as well and can't wait for news on the House of the Dragons season 2 release date.
25. True Detective (2014 – Present)
If you look at True Detective season 1 on its own merits, it's right up there as one of the very best things to ever grace the small screen, or any screen for that matter. Not only did it mark the start of the iconic McConnaissance, it also sparked a new wave of cinematic television in many ways.
Season 2 has its plus points, like Rachel McAdams and Colin Farrell being in the cast, but it suffered as a follow-up to such a spectacular first season. Things picked up again with True Detective season 3, though, and now we are eagerly awaiting the True Detective season 4 release date, which will star Jodie Foster. Let's hope it's a winner!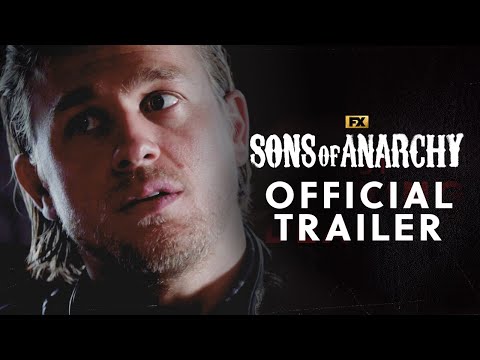 24. Sons of Anarchy (2008 – 2014)
For the first couple of seasons, Kurt Sutter's biker drama seems like it'll just revel in gangland violence for the most part. Eventually, the melodrama kicks up a gear, turning into a poetic tragedy on the perils of being on the wrong side of the law.
Charlie Hunnam heads up the cast, as Jax Teller, a young vice president of the titular club. He serves under Clay Morrow, portrayed by Ron Perlman. Gradually, their vision for the group fracture, causing dissent. Not what anyone needs when handling the cargo they do; such is what makes Sons of Anarchy so watchable.
23. Halt and Catch Fire (2014 – 2017)
A bit of a slow burn, Halt and Catch Fire is a revisionist (to an extent) historical series about the most important tech boom of our lifetimes — the advent of the internet, the growth of home computing, and the people at the cutting edge of it trying to predict what it will do to the world.
The series has a bit of snake and ladders going on, and at the surface, is about the pursuit of greatness. Ultimately, it grew to be much more than that, hypothesizing that continuous failure and the rebirth that happens after heartbreak serve as a cycle that draws like-minded people together — that the time in search of something great was the meaningful thing, not the legacy itself.
22. The Thick of It (2005 – 2012)
Before the satire supremo Armando Iannucci went Stateside to make the likes of Veep and Avenue 5, he shook up the British corridors of power with this BBC sitcom. It followed sweary Downing Street spin doctor Malcolm Tucker (Peter Capaldi) as his malevolent maneuvers outlined the complex relationship between power and the press.
Over the course of just 23 episodes, the comedy series provided a whole new vernacular for talking about politics and made such an impact that "it's just like The Thick of It" is a byword for scarcely believable political mishaps, even a decade after the series last aired. It's anything but an omnishambles.
21. The Haunting of Hill House (2018)
One of a few collaborations between horror movie director Mike Flanagan and Netflix, but easily the best. The Haunting of Hill House is an eloquent and chilly exploration of grief, trauma, and how ghosts can be many things, aside from the literal interpretation.
The show boasts a unique structure, an incredible ensemble cast for the Crain siblings, and just the right mix of brutal gut punches and warming cosmic positivity. If you're going to look for a ghost story on the streaming service, make it this one.
20. Lost (2004 – 2010)
Before Evangeline Lilly was known for her turn in the MCU, she was a major player in the TV phenomenon that took over our television screens for several years and remained the show that nobody could stop talking about. The concept alone is strong enough: a plane crashes on an island, and the survivors find out that, due to the plane going off-course, nobody has any idea where they are.
Solid, right? But when you throw unpredictable twists, alternate timelines, and mysterious characters with artfully crafted narratives, it turns Lost from a disaster movie relative into a powerful monster all its own. At the time of its premiere, there was nothing like Lost on mainstream television, and, to be honest, not much has surpassed its relentless force since.
19. Person of Interest (2011 – 2016)
Jonathan Nolan's science-fiction series about 'The Machine', an AI created to predict violent crimes, started its journey as a typical procedural but ended as one of the most thoughtful and grand series on TV.
Featuring subtle performances, unconventional characters, and ever-shifting explorations of philosophy and morality, it's not talked about nearly as much as it should be.
18. The Last of Us (2023 – Present)
Craig Mazin and Neil Druckmann turn the beloved horror game The Last of Us into a gorgeous HBO series that captures the tension, desolation, and steadfast hope of the source material. Pedro Pascal is Joel, a father numbed by grief who becomes a shrewd survivor in the zombie wasteland.
He's charged with minding Ellie (Bella Ramsey), a teenager who's seemingly immune to the infection. They bond through the blunt force trauma of existing in a world that's already died, and in it's their quiet moments, we find solace as viewers.
17. Yellowstone (2018-Present)
At first, it seemed like Yellowstone, from Wind River and Sicario scribe Taylor Sheridan, was largely about just getting Kevin Costner in a cowboy hat. Before you know it, though, the Dutton family's comings and goings have sucked you in, and you're more invested in their ranch than you thought.
Spin-offs have made the Yellowstone timeline a dominant force in modern television, attracting the likes of Harrison Ford into the fold. It all comes back to Costner's John Dutton, who remains the patriarch, for better or worse.
16. Doctor Who (1963-Present)
The most timey-wimey of timey-wimey television shows, the Doctor's many adventures over 40-plus years have enchanted generations. A traveler across time and space, the eponymous Timelord recruits various human companions for their ongoing journeys, often placing them in perilous danger only to save the day (or sometimes not).
They make their way around in the TARDIS, a time machine shaped like a classic British police box. Over a dozen actors have portrayed the Doctor thus far, each with their own charms. Though excitable, it has a way of piercing your heart when you least expect it.
15. Deadwood (2004-2019)
"Every day takes figuring out all over again how to fucking live." Despite the foul language and nihilism, there's something distinctly warm and vulnerable about creator David Milch's gold-mining town. Growing at a rapid pace, Ian McShane's Al Swearengen frequently squares up to Timothy Olyphant's Seth Bullock over what's best for their little patch, with often worrying results.
Behind all the sex and duplicity is a character drama about people trying to get by when there isn't much trust to go around. Three seasons in the mid-2000s made it a pillar of prestige TV, and a recent movie set a decade later gave some closure.
14. Dark (2017-2020)
The popularity of streaming services continues to reshape the landscape of TV and filmmaking. Dark is the kind of experimental show that could only exist because of platforms like Netflix. Baran bo Odar and Jantje Friese's German sci-fi trilogy tells of a town warped by a time portal hidden in a local forest.
When teenager Jonas Kahnwald (Louis Hoffman) goes through, he starts to unwind multi-generational trauma spanning decades, with his sleepy little village at its center. Novelistic in scope but televisual in structure, Dark may have you opening Wikipedia to keep all its strands. Stick with it because, over the course of three seasons, it is an ambitious time-travel show that uses both the past and the future to show us what's possible right now.
13. Batman: The Animated Series (1992–1995)
A staple of many '90s kids' watching schedules, Bruce Timm's noir-inspired take on the Dark Knight is more than just another superhero cartoon. Kevin Conroy's Batman and Mark Hamill's Joker lead a cast that's helped define Gotham City ever since, and the murky artwork – drawn on black paper for maximum darkness – only accentuates the endless chaos of Bruce Wayne's world.
Batman's had his fair share of movies, and some have been great, but none have quite captured the same understanding of Gotham. Using animation, Timm brought Batman's extensive range of heroes and villains to life while keeping their eccentric personas, and grounding them in what felt like a living world where anything could happen.
12. The Sopranos (1999-2007)
Like Citizen Kane in our best movies of all time list, including The Sopranos here may seem cliched, but, to be frank, it's a typical choice for a reason. Centered on Tony Soprano (James Gandolfini), the patriarch of the Soprano crime family, David Chase's darkly comedic mobster drama is a tour de force in production quality, writing, performances, and just about everything else you can think of.
Suffering anxiety, Tony struggles to find peace between his home life and his role as a mob boss. Amid the familial conflict, involving wife Carmela Soprano (Edie Falco), and the haphazard running of the Soprano operation, with Tony's cousin Christopher (Michael Imperioli) and henchman Paulie (Tony Sirico), Tony receives therapy from Dr Melfi (Lorraine Bracco), for whom he develops feelings.
The Prequel movie The Many Saints of Newark, featuring Ray Liotta, deepens the mythology, making it all the more entrancing.
11. The Twilight Zone (1959-1964)
A genre-defining anthology series if ever there was one, The Twilight Zone is full of great one-off sci-fi stories that still hold up today, both in concept and execution. Some of the best writers of the time contributed scripts, including Ray Bradbury, George Clayton Johnson, and Richard Matheson, making it a crossroads of politically aware fiction.
During its original run, 92 of The Twilight Zone's 156 episodes were written by Serling himself, who provided that iconic narration for all of them. A true feat of creative heavy lifting that shines through in consistency.
10. The Fresh Prince of Bel-Air (1990-1996)
The series transitioned Will Smith from a Grammy-winning rap artist to a Hollywood actor. Drawing from the inherent comedy of a street-savvy Will interrupting his upper-class relatives' routine, The Fresh Prince of Bel-Air's strength lies in its canny ability to handle deep personal drama.
Uncle Phil (James Avery) embracing Will after his father walks out on him again is one of the more well-known examples, but there are plenty more. Like Viola Smith (Vernee Watson), Will's mother, disagreeing with Phil and Vivian's (Janet Hubert) methods of addressing racial inequality or Will standing up for Carlton's (Alfonso Ribeiro) exclusion from a fraternity. You'll laugh, then you'll cry, then you'll laugh again, and that's why it's one of the absolute best.
9. Supernatural (2005-2020)
The '90s was an incredible period for genre TV, with multiple Star Treks, Buffy the Vampire Slayer, Angel, Charmed, Babylon 5, and many more. Supernatural may have been a latecomer, but it was a definitive take on the formula, and its conclusion marked the end of an era.
From the mind of Eric Kripke, now of The Boys fame, we follow the brothers Sam and Dean Winchester (Jared Padalecki and Jensen Ackles, respectively), as they hunt monsters and save people, because it's the family business.
They travel from town to town in a 1968 Chevrolet Impala, listening to dad rock, and researching cases. Making friends with the angel Castiel (Misha Collins), and Crowley (Mark Sheppard), the king of hell, their lives as hunters are long, perilous, and incredibly endearing.
8. Neon Genesis Evangelion (1995-1996)
Adequately describing Hideaki Anno's existential mecha anime without spoiling it or sounding pretentious is difficult. In the city of Tokyo-3, 15 years after the Second Impact, Shinji Ikari is brought in by his father to pilot an Evangelion – a giant mech that can only be piloted by someone with a particular neurological link – and use it against Angels, powerful extra-terrestrial invaders.
That sounds gloomy – and it is – but Evangelion is like a case study in compartmentalization. Shinji and his fellow pilots, Asuka Langley Soryu and Rei Ayanami, have to balance school with trying to stop the end of all life on Earth, and the series shifts from heady body horror to adolescent drama on a whim.
Shinji and Rei live with Misato Katsuragi, their guardian and the chief operations officer at NERV, the company behind the mechs, and they've got a live-in penguin — what more could you want?
7. The X-Files (1993-2018)
Is there a creepier theme song on television? Doubtful. In 1993, FBI agents Fox Mulder (David Duchovny) and Dana Scully (Gillian Anderson) began looking into paranormal phenomena, introducing us to many a chilling one-off case, and more than a few government cover-ups.
The X-Files evolved quite a bit during the course of its first run, from 1993 to 2002, morphing from Mulder and Scully chasing weird goings-on to becoming obsessed with its own UFO conspiracy, Duchovny leaving to be replaced by Robert Patrick's agent Doggett, and beyond.
Sometimes, it came on a little too strongly with the layers of redacted files, but when it's great – which is most of the time – it leaves a unique chill in the air.
6. Avatar: The Last Airbender (2005-2008)
At first glance, Avatar: The Last Airbender may seem just like a kids' show, however, I kid you not – this animated series has one of the best scripts seen in the landscape of modern TV.
The story is a simple hero's journey, which is set in a world divided into four nations, where certain members of the population can control one of the elements: fire, water, earth, or air. All the nations lived together in harmony, but everything changed when the Fire Nation attacked. It is up to the young Avatar Aang, the only bender who can master all four elements, to defeat the Fire lord and restore balance before everything goes up in flames – literally.
The series is an action-packed adventure filled with comedy, has constant progression in each episode, and features some of the best cartoon characters ever made. Avatar the Last Airbender is a coming-of-age story where children must embrace their destiny and define their own sense of right and wrong in a war-torn world. Truly a masterpiece.
5. Mad Men (2007-2015)
Don Draper (Jon Hamm) was a savvy advertising executive based in Manhattan, New York, during the 1950s. Brilliant, but occasionally aloof, and often difficult, he's the lynchpin of Matthew Weiner's period drama that went from being almost dead on arrival to one of the greatest shows of the prestige TV era.
Aside from Don, there's the older, charismatic Roger Sterling (John Slattery), slimy suck-up Pete Campbell (Vincent Kartheiser), brilliant but undervalued Peggy Olsen (Elisabeth Moss), and more in an ensemble cast full of charming performances. Effortlessly shifting from odd situational humor to diatribes on manliness, and unafraid to portray chauvinism and social politics of the time for what they were (and still often are), Mad Men has a tendency to reel you in right from the first second.
4. Star Trek: The Next Generation (1987-1994)
The Star Trek timeline can make it tough for newcomers to join the various captains on their voyage to seek out new life, and new civilizations. The Next Generation is the easiest entry point to Gene Roddenberry's legendary franchise, and that's part of what makes it one of the greatest TV shows ever.
The other part is a stellar cast, led by Captain Jean-Luc Picard (Patrick Stewart), who commands his crew of the USS Enterprise through increasingly difficult, dramatic situations. Sometimes, they're battling the Borg, a cybernetic hive mind who want to assimilate humanity; other times, they're stuck in drawn-out legal proceedings to define when a synthetic organism becomes human. No matter the backdrop, it's always compelling, and deeply watchable.
3. Succession (2018-2023)
You'd be hard-pressed to find a better-scripted drama series and one that is performed so perfectly by the whole ensemble involved. The entire Succession cast is on fire throughout every Succession episode.
It figures, then, that every single Succession character is phenomenal – detestable, sure, but phenomenal nonetheless. From Cousin Greg and Tom Wambsgans to King Logan and the Roy siblings, the misadventures of Waystar Royco make for scintillating television, and we are very sad that season 4 was the end for Succession.
2. The Simpsons (1989-Present)
You may not know anybody who still watches The Simpsons, but if you're reading this list, we're confident you know a great many people who watched it devoutly during its heyday. For the first third of its life, The Simpsons, created by Matt Groening, was unrivaled, inspiring religious dedication to staying up-to-date.
It isn't just that The Simpsons' classic seasons hold up that gets it on this list; it's the cultural ubiquity. Reference steamed hams, trampoline, anything from when the family visits Australia, or hundreds of other hilarious moments, and more often than not, whoever you're speaking to will join in. That's a sign of quality few ever get close to.
1. Twin Peaks (1990-2017)
When the body of a young woman, Laura Palmer (Sheryl Lee), is found wrapped in plastic, special agent Dale Cooper (Kyle MacLachlan) is brought in to investigate her murder. What follows is a surreal downward spiral into the titular wee town, involving interdimensional travel, multiple planes of reality, entities categorically not of this Earth, and a mystery that unravels across decades.
Co-created by Mark Frost and David Lynch, Twin Peaks has gone from being a misunderstood experiment to one of TV's great enigmas. Each of the three seasons has a particular allure, and the latest, in 2017, is perhaps the most intriguing yet. Be wary, though, because the owls are not what they seem…
If you prefer your entertainment more long-form, then check out our list of the best Simpsons characters of all time, or if you have an eye on the future, we have a guide to all the new movies coming in 2023.
You can also check out all the best TV shows to come, with our guides to the Stranger Things season 5 release date and Severance season 2 release date. Plus, check out everything you need to know about The Bear cast and the Game of Thrones cast.