Is Succession season 4 the end of the show? Since its premiere in 2019, Succession has offered endless thrills and twists and turns. But, as the fourth season approaches, some fans suspect we may be facing the final curtain for the Roy family.
We love Succession here at The Digital Fix. It might even be the very best TV series around right now, and we cannot wait for the Succession season 4 release date to arrive. The idea of this being the last we'll see of the Waystar Royco crew is not something we're looking forward to, though.
While every single Succession character is a terrible human being, we love the tension that comes with following their journeys. So, is Succession season 4 the end? Let's walk and talk, shall we?
Is Succession season 4 the final season of the show?
Yes, it was confirmed on February 24 2023 that Succession season 4 would end the show. Jesse Armstrong broke the news during an interview with The New Yorker explaining he was nervous about the decision but felt that it was the right call creatively.
"It's been a bit tortured, and I felt unexpectedly nervous about talking to you, because it's all theoretical until this point, and I have tried to keep it theoretical for a whole number of reasons," Armstrong said. "Who knows about the psychological reasons, but the creative ones were that it felt really useful to not make the final, final decision for ages. You know, there's a promise in the title of 'Succession.' I've never thought this could go on forever."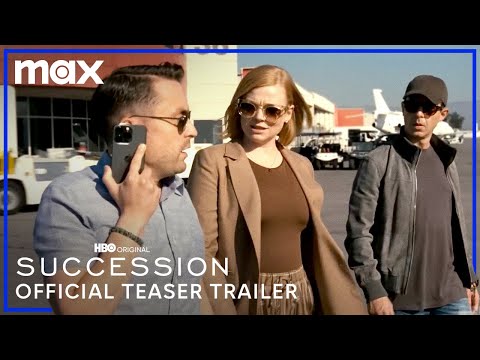 Armstrong's comments won't come as a massive surprise for Succession fans. During another recent interview Jeremy Strong, who plays Kendall Roy, teased that the end was in sight for the show.
In a recent interview with GQ, the Succession cast member said: "I feel a sense of really wanting to, now that we're at the one-yard line, finish this season and possibly the show, in a way that delivers a real payload of what this journey has been."Now that could mean that Strong is simply looking ahead to the inevitable conclusion of the drama series. But, the article also states Strong "returned to set in January to film the final two episodes of the new season, which could be the final two episodes, period."
This all sounds pretty ominous, doesn't it? However, we have faith in creator Jesse Armstrong to end the comedy series when the time is right. Until we know more, why not check out our guide to the Euphoria season 3 release date for more HBO drama, or dive into our list of all the new movies coming your way this year.