What is the Yellowstone timeline? Who would have thought that cowboys would be cool again? Trick question, cowboys have always, and will always, be very cool, and that's something the creators of Yellowstone clearly understand.
Yellowstone, one of the best TV series around, only started in 2018, but it's gone from strength to strength since and there are now multiple spin-off shows to supplement the central story of the Dutton family and the entire Yellowstone cast. So, how do you actually watch every Yellowstone series in the right order? Well, let us tell you.
Here's the Yellowstone timeline in chronological order:
1883
1923 season 1
1944 (release date TBC)
Yellowstone seasons 1-5
Yellowstone 6666 (release date TBC)
Matthew McConaughey's untitled Yellowstone sequel/Yellowstone 2024 (release date TBC)
1. 1883 (2021–2022)
While John Dutton, played by Kevin Costner, was the first Dutton we meet in the Yellowstone timeline in terms of release dates, it's 1883 season 1 that reveals to us the origins of the Dutton family and their ownership of the Yellowstone ranch as we are transported back to (you guessed it) the year 1883.
Starring Tim McGraw, Sam Elliott, and Faith Hill, among others, 1883 season 1 premiered on the streaming service Paramount Plus back in 2021, and shows us how James Dutton (McGraw) came to be in possession of the land that would shape the legacy of the family.
As it stands, 1883 was developed as a one-off season, so it's unlikely we'll be seeing more from this particular branch of the Dutton family. But since it's such an important part of their history (and a damn good show, too), it's well worth the watch to understand how the Yellowstone ranch came to pass.
2. 1923 (2022–present)
Landing Hollywood A-listers Harrison Ford and Helen Mirren is an incredible coup for Taylor Sheridan and the Yellowstone team, with the stars fronting another Yellowstone prequel series.
1923 essentially moves on down the Dutton family tree and takes us to the year 1923, with Ford and Mirren playing Jacob and Cara Dutton respectively. At this point, the Dutton history might get a little murky. Thankfully, we've got a guide that will help you work out how the 1923 cast are related to the Duttons in more detail. You can also get to know the 1923 cast, and find out about the 1923 season 2 release date.
3. 1944 (to be released)
This spin-off was announced alongside a modern-day Yellowstone continuation, titled 2024. No plot details have been released yet, but we think this'll have something to do with the aftermath of Spencer inheriting the Dutton ranch, and will see him and his family go on to build upon the land.
Since it's about 20 years after the events of 1923, we expect John Dutton's father, John Dutton II, will be at the forefront of this story, which would make a nice exploration of how he went on to bring the ranch into what we assume is its most profitable era.
4. Yellowstone seasons 1-5 (2018– present)
Here we finally have the central storyline and the original show that started it all. There are now five seasons of this sprawling thriller series, with the Yellowstone season 5 part 2 release date on the way soon to mark the end of the flagship series.
The core Yellowstone series follows John Dutton (Costner) and his family as they deal with the conflicts that come with owning Yellowstone Ranch against tensions from land developers, the national park, and the Broken Rock Indian reservation. Save for a few flashbacks, Yellowstone takes place in present-day Montana.
5. Yellowstone 6666 (upcoming)
The Yellowstone 6666 release date isn't here yet, but when it comes, it will offer another intriguing off-shoot of the Dutton family legacy. The show will be set in the present day and will take place at the Four Sixes ranch in Texas.
We don't know a lot about the upcoming series just yet, but we do know that Jimmy Hurdstrom, who we first met in the original Yellowstone show, will very likely be the central character.
Jefferson was sent to the Four Sixes ranch back in season 4 and decided to stay in Texas. This show will likely explain what he's been up to while the drama has been unfolding back at the Yellowstone ranch.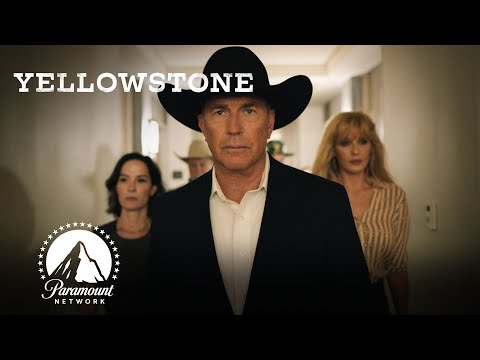 6. Matthew McConaughey's untitled Yellowstone sequel/Yellowstone 2024 (upcoming)
We don't know much about it yet, but apparently, once Kevin Costner hangs up his cowboy hat, McConaughey's going to take the reins on a new Yellowstone sequel series. This will, again, be set in the present day, though it's unclear where this sits within the Dutton family legacy.
Although it's not confirmed, we have a pretty good feeling that 'Yellowstone 2024' will be the McConaughey story, since we could imagine him perhaps being a long-lost relative of John's, or maybe even another Dutton family nemesis who wants to take over the ranch. The possibilities are endless!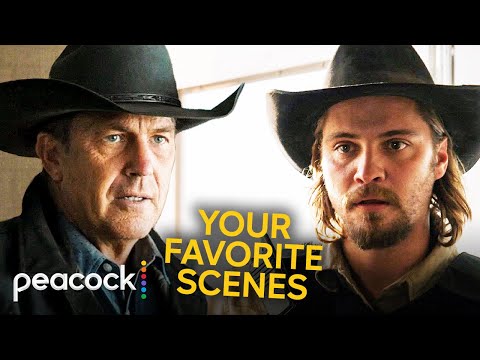 The Yellowstone timeline in release order
If you want to experience the Yellowstone timeline as everyone else did while it was being established, you can watch every series and spin-off in release order. You're not missing much, since the timeline isn't overflowing with references and Easter eggs.
Here's the Yellowstone timeline in release order:
Yellowstone seasons 1-4
1883
Yellowstone season 5 part 1
1923 season 1
Yellowstone season 5 part 2 (coming in 2024)
Yellowstone 6666 (release date TBC)
Matthew McConaughey's untitled Yellowstone sequel/Yellowstone 2024 (release date TBC)
Take a look at everything new on Paramount Plus this month to get your money's worth. You can also find out what the best Yellowstone episodes are and, if you're looking for more to watch, check out our list of the best Taylor Sheridan TV series and movies, too.
Or find out more about the best drama series and the best Westerns of all time — many of which don't even have a single Dutton in them. Plus, check out our theory on why Dallas ran so Yellowstone could fly. Also, we can finally answer the burning question: Has Yellowstone been canceled?