Who is in the Ted Lasso cast? The Premiership had better watch out because AFC Richmond is heading straight to the top. That's what we like to think while watching Ted Lasso, the most optimistic show currently available.
The comedy series has become one of the highlights of Apple TV, starring Jason Sudeikis as the titular NFL coach who trades quarterbacks from strikers. His methods are unusual, but as the TV series continues, he wins over his players, as well as us. Sudeikis co-developed the show with Bill Lawrence, Brendan Hunt, and Joe Kelly, based on one of his sketches.
So, who's in the Ted Lasso cast? As the Ted Lasso season 3 release date comes closer, we've decided to recount everyone you should know and where else you'll find them.
Jason Sudeikis as Ted Lasso
The main man himself, Ted Lasso, is the eternal optimist. Jason Sudeikis plays Ted as a proper folk hero, all about whatever moment he's in and who he's in it with.
A longtime comedian, he rose to fame after a stint on SNL through comedy movies such as Horrible Bosses, We're The Millers, and Booksmart. The monster movie Colossal shows some range as well. That said, he'll always be the head coach of AFC Richmond to us.
Brett Goldstein as Roy Kent
Ted's eventual right-hand man. Goldstein comes from the British comedy scene, where he's appeared in numerous shows such as Drifters, Catherine Tate's Nan, and sci-fi series Doctor Who, as well as extensive stand-up work.
Ted Lasso was his most high-profile production to date, where he complimented Sudeikis as a dedicated AFC Richmond player who eventually comes around to their new coach's way of thinking. He's since become an MCU character, so this is a name you can expect to hear a lot more from.
Hannah Waddingham as Rebecca Welton
Shame, shame! You might already know Waddingham from her Game of Thrones character Septa Unella marching Cersei through the streets. Rebecca's not all that nicer, at least to start, since she hired Ted Lasso to sabotage AFC Richmond.
Waddingham has appeared in Netflix series Sex Education, as well as Hocus Pocus 2 and the musical Les Miserables. An eclectic mix, to reflect an eclectic personality.
Nick Mohammed as Nathan Shelley
In another series, Mohammed's performance as the emphatic and ever-helpful Nathan would be the stand-out. Surrounded as he is by TV stalwarts, he's just another great actor cast to perfection.
British viewers will recognise him from a number of roles, including Reggie Perrin and Hank Zipzer. He's got a growing filmography, too, having featured in Christopher Robin and Disney movie The Nutcracker and the Four Realms.
Jeremy Swift as Leslie Higgins
Leslie is AFC Richmond's resident family man, while Jeremy Swift brings a wealth of experience from British TV. Downton Abbey and Doctors fans should know his face quite well, while others might place him from any of the long list of mini-series.
Brendan Hunt as Coach Beard
Ted and Coach Beard's bond is pure friendship goals. Such chemistry is not easily created, and Hunt and Sudeikis go way back as co-stars and writing collaborators on several productions, including Horrible Bosses 2 and the aforementioned We're the Millers.
Ted Lasso saw Hunt go into TV and film full-time after several years working in comedy theatre, sharpening his talents. Skills that are well used at AFC Richmond.
Juno Temple as Keeley Jones
One of the more prolific members of the Ted Lasso cast, Juno Temple's had roles in Batman movie The Dark Knight Rises and the fantasy movie Horns, among many others. However, like most others on this list, AFC Richmond is where she's made her mark, scoring Emmy nominations as resident publicity expert Keeley Jones.
Phil Dunster as Jamie Tartt
Jamie is truly someone you love to hate, which is a sign Phil Dunster's doing his job well. The young actor has had main roles in Humans, The Devil's Hour, and the horror series Dracula, to name a few in his career thus far.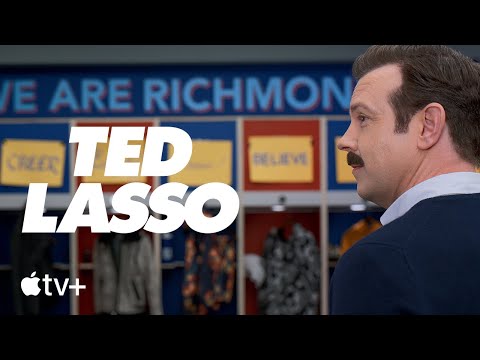 AFC Richmond might only be one chapter of what's a long, satisfying career. But it'll be a period everyone looks back on fondly, especially if he keeps going the way he's going.
To find out more about the stars in great entertainment, you might enjoy our guides on the Top Gun cast and You cast. Our lists of the best sports movies, best thriller series, and best '90s TV shows will give you more good watching too.