Who is in the Arcane cast? Arcane somewhat came out of nowhere. Sure, it's loosely based on the League of Legends characters and world, but could have anyone guessed the heights it would reach after a relatively quiet build-up to season 1?
The best animated series to come from Netflix yet, Arcane popped off like fireworks in the night sky — or like a rocket, courtesy of everyone's favorite traumatized troublemaker, Jinx. Its only crime? Sending us into mourning after the heartbreaking update letting us know the Arcane season 2 release date won't be in 2023.
If you're wondering which of the Arcane cast members are behind your favorite Arcane characters, look no further than our list of some of the brightest talent working in animation today: the Arcane voice actors.
Arcane cast list:
Hailee Steinfeld as Vi
Ella Purnell as Jinx
Kevin Alejandro as Jayce Talis
Katie Leung as Caitlyn Kiramman
Jason Spisak as Silco
Toks Olagundoye as Mel Medarda
Harry Lloyd as Viktor
JB Blanc as Vander
Reed Shannon as Ekko
Mick Wingert as Heimerdinger
Mia Sinclair Jenness as Powder

Hailee Steinfeld as Vi
Hailee Steinfeld is one half of the series Yin and Yang of Jinx and Vi, lending her voice to the latter tough but burdened elder sibling. Steinfeld has been working for years, earning an Oscars nomination at a young age for her role in True Grit. She then joined the Pitch Perfect franchise which helped further her music career — being a talent behind the screen wasn't enough apparently.
Steinfeld's career-best turn is in Dickinson, a creative Apple TV Plus series about the mind of American poet Emily Dickinson and her secret muse, Sue.
Lately, she's been kicking it with Jeremy Renner's Hawkeye in the Marvel Cinematic Universe after Disney Plus introduced us to the lovable archer Kate Bishop. And we recently spoke to Spider-Gwen herself in an Across the Spider-Verse interview.
Ella Purnell as Jinx
As for who plays the far-gone younger sister, Jinx, Ella Purnell had a breakout role on Yellowjackets, but like others from the best horror series on Paramount Plus, she has had a couple of fantastic years.
Purnell was the last shred of civility in Yellowjackets as Jackie, appeared in Zack Snyder's zombie movie Army of the Dead, and is the voice of Powder, or more accurately now, Jinx — Mia Sinclair Jenness handed the reigns over to the Australian (shockingly good accent magic, we know) after episode 3. The swap did leave us with a question, though: how old is Jinx in Arcane?
Purnell brings Jinx's delusion, paranoia, and nail-biting qualities to life brilliantly, even while putting on an entirely different voice. It took co-creators Christian Linke and Alex Yee 3 years to cast the right actor, thank God they did.
Kevin Alejandro as Jayce Talis
Kevin Alejandro is behind troubled inventor turned politician Jayce Talis, a central figure as the man who brought Hextech to Piltover. Alejandro's grounded performance in Netflix's best fantasy series lends an authoritative yet arrogant quality to Jayce, particularly before the time jump.
Alejandro is a genre TV veteran, with time spent in the Arrowverse, Lucifer, Southland, and True Blood.
The Texas-born actor also has behind-the-scenes experience in the director's chair, which makes sense considering how long he's been absorbing filmmaking on different sets in his decades-long career.
Katie Leung as Caitlyn Kiramman
Scottish actor Katie Leung is the voice behind Caitlyn Kiramman, the determined yet sensitive young enforcer who learns through meeting Vi that she's joined a corrupt institution.
You may recognize Leung from the Harry Potter movies, where she played Harry's love interest. Most recently she also was Ash in Amazon Prime Video's sci-fi series Peripheral. In April 2023, Leung joined the thriller series Nightsleeper.
Leung has shared that she didn't do research on the game iteration of her character, wanting to make her Caitlyn a new entity, and she certainly did, bringing a soothing English accent along with her which suits the blue-haired character perfectly.
Jason Spisak as Silco
Jason Spisak is one of the names in this list that primarily comes from a voice-acting background. Spisak is an accomplished man in the booth with a host of credits to his name in the video game and animation space, even before he brought the shifty and calculated Silco to life.
In an era of stunt casting for even the best animated movies, it's nice to see voice actors get their due like this.
If Spisak wasn't such a chameleon and you had an ear comparable to a bat's, you may have heard him in DCU projects such as the Green Lantern animated series, Young Justice, and Lego DC Batman: Family Matters.
Toks Olagundoye as Mel Medarda
Nigerian-born Toks Olagundoye served up piercing intellect and regality in Arcane — allowing Mel's dutiful and coy personality to cut through louder characters.
In live-action, she's known as Hayley Shipton in the procedural drama series Castle, Jackie Joyner-Kersee from the sitcom The Neighbors.
And in animation, fellow animated series Carmen Sandiego, and Nanefua Pizza in Steven Universe. She can do it all, so of course she's behind Mel — the most calculated and socially adept Arcane character.
Harry Lloyd as Viktor
Harry Loyd is a British actor who earned a British Academy Television Award nomination for his work on Channel 4's miniseries The Fear before joining Arcane.
If you're noticing a theme — wildly different accents between characters and cast — you're about to notice it again. Lloyd swaps his English accent for a European one, often sullen and tired while in character.
Lloyd's most recent project outside of Arcane was the movie The Lost King in 2022. The actor is prolific in British TV circles.
JB Blanc as Vander
Pour one out! Father figure Vander who served as the emotional crux of Jinx's creation was portrayed by JB Blanc, a French-British actor.
Blanc has been working on video games and animation for decades and has also directed some films and television. Interestingly, Blanc also has ties to the source material unlike most of the other cast members.
Among his accolades are his role as Caustic in Apex Legends, and his directorial work on Call of Duty: Vanguard. Vander may be dead… but Blanc could return for season 2 — more on that in our Arcane season 2 League of Legends characters wishlist.
Reed Shannon as Ekko
Reed Shannon is the singer and actor behind Ekko, the lovable boy turned Firelight hoping to revolutionize the Undercity. Shannon is a music artist with released work you can listen to right now on music streaming platforms or on his YouTube channel.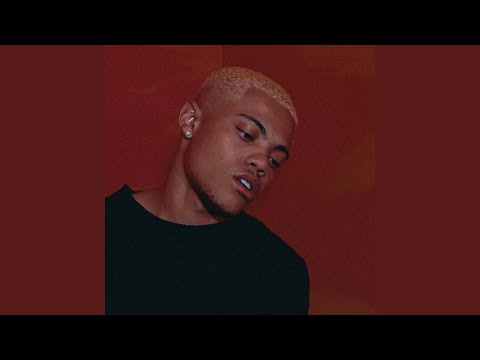 You can also watch him in one of the many projects involved in the stranded girls era of TV, The Wilds. Unfortunately canceled after its second season, Shannon had a series regular role in season 2 and did well to hold attention among a strong ensemble.
Mick Wingert as Heimerdinger
Mick Wingert is a voice actor and voice-over coach. He's not just selling his talent, he's teaching it!
Wingert's work as the level-headed but overwhelmed council member Heimerdinger is a far cry from what he sounds like in real life, and that's because he has lots of experience in the world of animation.
The American actor has worked on the Kung-Fu Panda movies as well as a number of Marvel series catered to young audiences, like some others in Arcane's cast.
Mia Sinclair Jenness as Powder
Jenness was about 10 years old when she first started circling Arcane, and approaching 16 when it came out. If there's an example of the passionate, artistic dedication to bringing this series to life from everyone involved, that's it.
considering her age, Jenness has an impressive filmography with appearances on a slew of kids' shows and even a guest spot as young Frieda in Orange is the New Black.
For more on that, check out the incredible making-of docuseries 'Bridging the Rift' on YouTube below.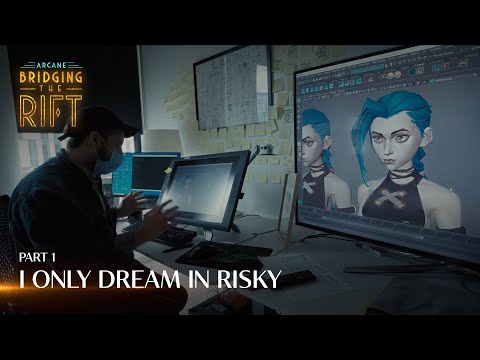 To say we're patiently waiting for season 2 would be a lie. You can use our Netflix codes to find other steampunk stories, but nothing is hitting the same.
In the meantime, why not find out about the new movies coming soon, and see our list of the best TV series or the best Netflix series?