With Jinx launching an attack on Piltover's councilors, the first season of the LoL animated series ended in dramatic fashion, leaving us with plenty of questions (and jaws on the floor) ahead of the Arcane season 2 release date.
Arcane is hands down one of the best Netflix series. We saw game characters spotted out in the wild, brought to life by the exemplary Arcane cast, and with nuanced storytelling, detailed characters, and the incredible Arcane soundtrack, all eyes are now on season 2 of one of the best fantasy series.
Arcane season 2 release date speculation
Arcane season 2 will be released in November 2024 on Netflix. There's no exact date yet, though.
During the GeekedWeek event, Netflix tweeted a teaser and confirmed Arcane's return in late 2024. Rejoice! We waited so long, it feels great to know when we're getting new episodes.
We previously got an Arcane season 2 update in April 2023 when Riot Games' CEO Laurent confirmed a 2023 release was off the cards. He also said the team had no idea how big the first season would be, and that if they did, they would have been off to the races much faster.
It's been a long road, but detailed, high-quality storytelling should never be rushed. Season 1 took years to deliver, and was one of the best TV series we've ever seen. Take all the time you need, Fortiche and Riot.
Who's in the Arcane season 2 cast?
Hailee Steinfeld, Ella Purnell, and Katie Leung are back as Vi, Jinx, and Caitlyn in Arcane season 2's cast.
The full list of Arcane characters new and old is unconfirmed, but we imagine all the surviving main characters from season 1 will return, which includes Purnell and Steinfeld as the two central forces in the story, Vi and Jinx, as well as the topside crew in Piltover like Mel and Jayce.
In a Reddit AMA (below), co-creator Christian Linke said we will see flashbacks of Silco and Vander, pre-betrayal, as well as Silco molding Powder into Jinx. This spells the return of Jason Spisak's Silco and JB Blanc as Vander, albeit in a small capacity.
We do have some thoughts on which champions from the game might appear, so be sure to check those out in our Arcane season 2 League of Legends characters wishlist.
The expected Arcane season 2 cast list:
Hailee Steinfeld as Vi
Ella Purnell as Jinx
Katie Leung as Caitlyn Kiramman
Kevin Alejandro as Jayce Talis
Harry Lloyd as Viktor
Toks Olagundoye as Mel Medarda
Ellen Thomas as Ambessa Merdarda
Reed Shannon as Ekko
Mick Wingert as Heimerdinger
Brett Tucker as Singed
Jason Spisak as Silco
JB Blanc as Vander
What is Arcane season 2 about?
Christian Linke described Arcane season 2 story in one word: "war", which hints Zaun and Piltover will be in full-blown conflict.
Season 2 will also have to reckon with Jinx's attack on the Piltover Council. We imagine the events of the finale, with Caitlyn's mother being in the room during the assault, will put a strain on Vi and Caitlyn's relationship, with the former likely looking for some sort of revenge against Jinx.
Although, we were told season 2 would make CaitVi fans "happy", so it's not all bad news. Well, at least not for us… we're sure Jinx is still not too happy about being replaced as the blue-haired figure in her sister's life.
Is there an Arcane season 2 trailer?
Arcane's season 2 trailer will be released in September 2024, before the November premiere.
Netflix released season 1's trailer on September 25, 2021, two months before its November 1 premiere. Take our guess with a grain of salt, but given that season 2 is releasing in November 2024, we're confident about this window.
During the Undercity Nights event in 2022, an announcement video was released. We hear Caitlyn discussing pursuing Jinx with Vi, "Every way I slice it, if I go after your sister alone, one of us comes back in a box."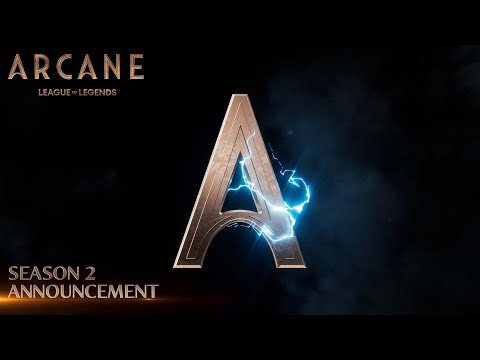 This is followed by Jinx's disparate musings, during which she says that she can get the job (presumably Silco's machinations against topsiders) done without anyone else getting hurt. "I'm glad it's you… had to be you," she also says, though it's a mystery who she's talking to.
Just before the trailer ends, we hear the howl and in-game sounds belonging to the LoL champion Warwick, a chemtech-infused, machine-augmented werewolf from the game who may be making an appearance in season 2.
Where can I watch Arcane season 2?
Arcane Season 2 will be available to stream on Netflix, or Tencent Video if you're in China.
The series is a Netflix original and will continue to stream there for most people. Watch it for it to arrive with everything else new on Netflix in 2024.
How many episodes will there be in Arcane season 2?
We think Arcane season 2 will have nine or 10 episodes, released in three acts like season 1.
Season 2 could follow the first's approach of spreading nine episodes over three acts. By releasing one act per week, Riot was able to find a way to appease both binge-watchers and slow-burners alike — a winning formula that we'd love to see return.
The three-act structure was one of many excellent choices that made the show fantastic. We imagine Riot Games and Netflix will stick to this release strategy, perhaps with a little fluctuation in the number of episodes.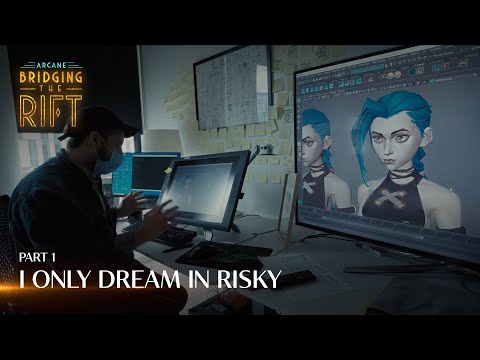 Why is Arcane season 2 taking so long?
Arcane season 1 took six years because of the nuanced animation, ceases in production, an original soundtrack, and more behind-the-scenes. Season 2's wait is lengthy for the same reasons.
From start to finish, the first season took six years. That includes periods where the series wasn't worked on at all because of creative development issues covered in the (highly recommended) Arcane docuseries Bridging the Rift on YouTube. Watch 'Part 1' above, if you'd like.
Of course, season 2 is going full steam ahead and has not had a patch of time in the middle where work stops. Still, Fortiche's animation is painstakingly detailed, and the series purposefully deviates from industry standards in many ways, creating a lengthier production.
To hold you over, use our Netflix codes to find other steampunk goodies.
We're keeping an eye out for news on one of the best animated series, and we've got guides to questions like how old is Jinx if you love Arcane as much as Henry Cavill does.
If you've got friends who need convincing: Can you watch Arcane without playing League of Legends, and is Arcane canon in League of Legends? And for more great stories, check out all the new movies coming soon.