We've taken a dive into the Waystar Royco archives and put together a list of all 39 Succession episodes ranked. From Logan Roy's 80th birthday party to Shiv and Tom's wedding, right through to Kendall's rap, Roman's dick pic, the US election, and the final ever episode, we've got it all in here.
It would make sense to preface this ranking by saying, every single episode of Succession is genuinely brilliant, so even the episodes at the lower end of our list are still world-class. We love every Succession character even though they're absolute assholes, and the whole Succession cast is firing on all cylinders literally all the time.
It's almost impossible to separate each episode of what we consider the very best TV series of all time, but we did it anyway because we're as obsessed with Succession as the Roy family is obsessed with power and money. So, here's every Succession episode ranked, from worst to best. Enjoy! And, beware, there are spoilers here.
39. Pre-nuptial (season 1 episode 9)
There had to be something at the bottom of the pile, and while this episode is still extremely solid, it does feel very much like a bridge to the big finale of the first season. The build up to Shiv and Tom's big wedding is all about laying the foundations for what's to come, and it suffers for lacking a real standout moment of its own.
38. Sh*t Show at the F**k Factory (season 1 episode 2)
After such an amazing pilot episode which leaves Logan Roy's life in the balance, episode two sees the oligarch's family waiting to see if he recovers. Just like the Roy siblings, the audience is left to tread water here and the plot does stagnate a little.
37. Austerlitz (season 1 episode 7)
Ah, the family therapy episode. This instalment of the drama series is truly a tale of two halves, as it produces some brilliant moments, but also perhaps the least effective moment in the entirety of the show. We love seeing Logan and his kids pretend to speak about their feelings, but Kendall getting mixed up with the drug addicts just doesn't sit right at all.
36. Lifeboats (season 1 episode 3)
With Logan still incapacitated, it is left to Kendall to deal with the bank, and his foul-mouthed call is a hilarious indictment of just how far apart he and Logan are in terms of the way they do business. Oh, and this is the one where Roman ejaculates on the window of his new office, so there's that, too.
35. Sad Sack Wasp Trap (season 1 episode 4)
If we were treading water in the second and third episodes, this is where we start to doggy paddle enthusiastically. As Connor Roy tries his best to manage his big event and berates the waiting staff, Logan announces he ain't going anywhere, and whispers from the shadows get louder as players from all sides plot their way to the top.
34. Mass in Time of War (season 3 episode 2)
As the dust begins to settle on Kendall's betrayal of his father at the end of season 2, we see the outcast trying to recruit his siblings to take down their father once and for all. Sadly, none of them wants to join him. And it's all because of a box of doughnuts.
33. What it Takes (season 3 episode 6)
Picking the next President of the United States may be a big deal, but this episode is a slightly forgettable calm before the big storm. That said, the meeting between Kendall and Tom does produce one of the finest pieces of dialogue in the whole show, as Tom claims he has "never seen Logan get fucked."
32. The Vaulter (season 2 episode 2)
Vaulter was supposed to be Kendall's baby, the business he worked so hard to acquire in season 1 but which never quite had the approval of his father. Logan pits Kendall and Roman against one another, and when Roman wins, the former is forced to shut down his prize asset, and why? "Because my dad told me to," Kendall pathetically explains.
31. The Summer Palace (season 2 episode 1)
After the shocking events of the season 1 finale, Kendall is well and truly under Logan's boot. As he is dragged out of rehab to tell the world his "Dad's plan was better," Logan turns his attention to digging his claws into Shiv, too, making her a promise we all know he won't keep. His plan to make Shiv the head of Waystar Royco is as dead as the racoon in the chimney of the titular holiday home.
30. Dundee (season 2 episode 8)
"L to the OG. Dude be the OG, A-N he playing. Playing like a pro, see." Do we need to say anything else? No, and we wish Kendall would sit down and shut up, too.
29. Argestes (season 2 episode 6)
What a fine mess the Roy family find themselves in here. As the cruises scandal leaks to the press, it's left to the siblings to take to the stage and try to deflect the heat, but obviously their respective egos turn that whole scenario into a farce as always. Logan loses it later in the episode, slapping Roman and chasing Nan Pierce's car like a maniac. But hey, never forget that at ATN, "We hear, for you."
28. Lion in the Meadow (season 3 episode 4)
Guest star Adrien Brody puts in a fine turn as shareholder Josh Aaronson, and the tension as he brings together Kendall and Logan is so delightfully uncomfortable. Almost as uncomfortable as Tom Wambsgans telling Cousin Greg that he would castrate and marry him in a heartbeat.
27. Secession (season 3 episode 1)
The explosive finale of season 2 was always going to be difficult to clean up after, but the opening episode of season 3 does a very good job of establishing both Logan and Kendall's positions. While Kendall feels on top of the world and bags a top lawyer, it's Logan's promise to go "full fucking beast" that carries the most weight.
26. Prague (season 1 episode 8)
Tom's bachelor party doesn't quite go to plan, as he ends up in a sordid underground warehouse swallowing his own load rather than living it up in Prague. Meanwhile, Connor trips on pills, Greg tries to stop Kendall from doing too much cocaine, and Roman relives his childhood trauma of being locked in a dog cage. Fun times.
25. I Went to Market (season 1 episode 5)
You'd think a Thanksgiving meal would be the perfect opportunity for the Roy family to put their differences aside and have a nice time together, but it just doesn't work like that in this world. Instead, we see the full extent of Logan's brutal ways, as he attacks his own grandson.
Meanwhile, Tom forces Greg to shred incriminating documents, which is always a good idea. And just to make things extra torturous, Logan's brother and Greg's grandpa, Ewan, shows up to stir the pot.
24. The Munsters (season 4 episode 1)
How do you start the final season of a show that has thus far been pretty much flawless in its entirety, while also dealing with the fallout of the siblings being kicked to the dirt by their father once again in the season 3 finale? You have the siblings outbid Logan for his most coveted asset, Pierce Global Media, of course.
All the while, Greg makes the most of his Disgusting Brothers reputation and accidentally makes a sex tape in Logan's home. All of that falls by the wayside though, when you see Shiv and Tom's cold reunion and their plans for divorce become official in devastating fashion. Check out our Succession season 4 episode 1 recap for more.
23. Too Much Birthday (season 3 episode 7)
Kendall Roy just cannot catch a win, can he? Not even his 40th birthday party is enough to bring him out of his funk, and if anything the big night just sends him spiralling even further into his black hole. The fact Roman is an utter dick to his brother probably doesn't help matters, but we're guessing filling a room full of people who don't really like you is always going to cause problems.
22. DC (season 2 episode 9)
As much as we love Tom Wambsgans, it sure is a lot of fun to see him squirm under interrogation from the Senate. As Gil Eavis turns the screw and Tom forgets the 67 emails he sent to Greg about making a "Tomlette," it's up to Kendall to fight back and clear the Waystar Royco name. It helps that Shiv very convincingly talks down the key witness who could have killed the business once and for all, though.
And what's Roman up to during all of this? Oh, he's out in Turkey being held hostage by terrorists, no big deal.
21. The Disruption (season 3 episode 3)
Kendall's decision to visit the Waystsar Royco offices seems like a bad idea on the surface, given the fact he is trying to destroy the company and his father. But, when he disrupts Shiv's first big announcement as President of the business with the Nirvana track 'Rape Me', it seems he may have scored some points after all.
That is until Shiv gets revenge by spitting in Kendall's diary and publishing an open letter calling him a useless father, a drug addict, and revealing his mental health issues. Still, the FBI storm the gates of Waystar Royco by the end of this episode, so Kendall got what he wanted, sort of.
20. Rehearsal (season 4 episode 2)
If the first episode of season 4 was setting the table for what's to come, then Succession season 4 episode 2 well and truly flipped that table, Tom Wambsgans style. This is the best second episode the show has ever done and just proves the team are not messing around for this final season.
We see the two extremes of Logan Roy here; rallying the troops on the ATN floor with a formidable war cry, before apologising to his kids in a karaoke bar and almost doing it convincingly, too. The star of the episode, though, is Alan Ruck, who puts in his best performance as Connor to date. Who knew the eldest son had those emotions (and insects) inside of him?
19. Return (season 2 episode 7)
This episode could well be the one where we see Logan at his most abhorrent, and that is saying something. Not only does he force Kendall to visit the family of the waiter he killed in a truly haunting scene, but he also plays extremely dirty to make sure that promise he made to Shiv about taking over the company becomes entirely redundant. Father of the year, over here.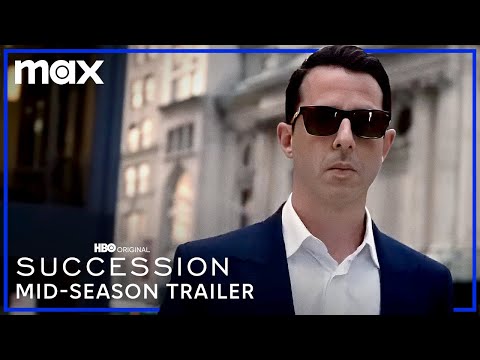 18. With Open Eyes (season 4 episode 10)
All good things come to an end, and Succession season 4 episode 10 is a blistering finale that cements this show as the greatest of all time in my opinion. Once again, I found myself audibly gasping and covering my eyes at what I was witnessing, as the Roy siblings come together and then tear each other apart again.
There is a lot to unpack from this finale, with the fate of the GoJo deal confirmed, a new Waystar CEO installed, and the lives of the siblings irrevocably changed forever. It's heartbreaking at times, and painfully uncomfortable, but that's what makes Succession so good. It's a car crash we can't help but watch. The Succession season 4 ending had a lot of work to do, and while it doesn't quite match up to the previous episodes, it does a fine job in wrapping up the show.
17. Living+ (season 4 episode 6)
Yet another episode of Succession season 4 where you are likely to find yourself shouting, cheering, and groaning at the television as we watch Roman do his best Logan Roy impression by firing everyone he crosses paths with, Kendall take a huge swing in promising investors he has the formula for eternal life, and Shiv continuing to play both sides of an increasingly chaotic battle.
Succession season 4 episode 6 does contain one or two moments and lines of dialogue that feel a bit off, but that's nit-picking. Both Jeremy Strong and Kieran Culkin are fascinating to watch as Kendall and Roman carry out their own approaches to the Living+ pitch and, as we approach the final stretch, the power dynamic between the siblings may well have shifted in favour of the number one boy for good now.
16. Kill List (season 4 episode 5)
For anyone who feared Succession's final season would be anything less than perfect, by the mid-point of season 4, all those fears were put to bed. Succession season 4 episode 5 sees the Waystar team fly out to Norway to get into the nitty-gritty with Lukas Matsson and hopefully get the GoJo deal over the line.
Unfortunately, we begin to see the siblings pulling in different directions yet again, with Kendall trying to assert his dominance, Roman losing his cool, and Shiv flirting with the enemy. This episode is very intense, full of shocks, and as always, is very, very funny. We also got major Tern Havern vibes, which is never a bad thing.
15. Tern Haven (season 2 episode 5)
The tension around the ludicrously large dinner table as the Pierce family hosts the Roy family is just cover-your-eyes unbearable. This awkwardness peaks however when Shiv breaks her silence and pleads for Logan to "tell them it's me." Oh Shiv, what have you done?
Amid all the chaos, it's easy to forget that this episode is the one where Roman and Gerri continue their very, very weird (but very entertaining) love affair with only a bathroom door to separate them.
14. Chiantishire (season 3 episode 8)
If Succession is about the emotional damage parents inflict on their children, then no episode better encapsulates this than Chiantishire. While the siblings' mother basically tells Shiv she wishes she had never become a mother, Logan accuses Kendall of trying to poison him, questions his sexuality, and drives home just how insignificant and weak he believes his son to be.
If that wasn't painful enough, we have to see Shiv tell Tom she doesn't love him and smile while doing it. Just to lighten the mood, this episode does have Roman accidentally sending a dick pic to his dad just before a big board meeting, which is one of the funniest moments in the entirety of the comedy series.
13. Honeymoon States (season 4 episode 4)
As the fallout from Logan Roy's shocking death reverberates around the corporate world, the scramble to become the new Waystar CEO heats up and it seems everybody wants a piece of the pie.
Tom Wambsgans tries his best to repair his relationship with each of the siblings, who give him absolutely nothing in return. Meanwhile, it's the old guard of Gerri, Frank, and Karl against the siblings, as decisions need to be made at Logan's wake no less.
Succession season 4 episode 4 really cuts to the core of Kendall's desire to be loved by his father, as he clings to a scribble on a piece of paper, while his relationship with Shiv and Roman is put to the test as power threatens to corrupt their newfound bond. This episode should be grave in tone, but it's full of sharp humour, while maintaining a palpable tension as always.
12. Celebration (season 1 episode 1)
The Succession pilot is a perfect episode of television and here's why. In one hour we learn exactly what every character is about, what their motivations are, and what this crazy corporate world we've stepped into is capable of.
Logan breaks his promise to Kendall without even breaking a sweat, Roman and Tom ruin a kid's life during a baseball game, and Cousin Greg miraculously worms his way into the fold. And by the end, Logan suffers a near-fatal stroke in a helicopter. Now that's what I call drama.
11. Nobody is Ever Missing (season 1 episode 10)
In a weird way, despite all the extravagance and chaos, Succession does usually feel grounded to an extent. While mass sums of money are won and lost and family bonds are broken, it's very rarely life and death, but the season 1 finale raises the stakes immensely. Seeing Kendall, a broken shell of a man, dance with his children at Shiv's wedding after leaving a young boy for dead, is simply gut-wrenching.
However, it's Logan's power play by the end of the episode that really steals the show here. Equipped with the knowledge of Kendall's transgression the night before, Logan holds all the cards and is able to stop his "number one boy" from pushing for the hostile takeover through literal blackmail. Nothing says love like a bit of emotional exploitation.
10. Tailgate Party (season 4 episode 7)
Succession often thrives in presenting us with the many facades of its collection of characters, but it's when the masks slip that the show is able to go from great to utter perfection.
In Succession season 4 episode 7, Sarah Snook and Matthew Macfadyen deliver what could be the two best performances the show has ever seen. Seeing the pair on that balcony, finally unleashing every single resentment they have for one another, is brutal but beautiful at the same time.
9. Retired Janitors of Idaho (season 3 episode 5)
There are funny moments littered throughout the course of Succession, but no episode is funnier than Retired Janitors of Idaho. As Logan turns into a piss-mad king and demands an imaginary cat be removed from under his chair, Cousin Greg is busy plotting the demise of Greenpeace, and Roman bemoans the fact the family might actually lose their private jets.
This all happens in the middle of incredibly important negotiations between the Roy family and the Furness family, as Shiv and Sandi Furness make the most of their respective father's illnesses to strike a nice deal for themselves. By the end, we see Shiv berated by Logan for buzzing in his ear, and Kendall invading the stage at the shareholder meeting like the Grim Reaper coming for its next victim. From start to finish, a truly hilarious episode.
8. Hunting (season 2 episode 3)
Boar on the fucking floor! What more do we need to say? Just oink for the sausage and enjoy it, piggy.
7. Safe Room (season 2 episode 4)
Tom Wambsgans produces several amazing moments throughout the course of the show, but this episode is well and truly a Tom special. While he's busy finding out if the lead news anchor at ATN is, in fact, a closet Nazi, gunshots are heard and everyone rushes to what they hope is an executive-level safe room. The only problem is, Tom and Greg find themselves in a room which is more than a little vulnerable to attack.
Their relationship takes a turn for the worst when Greg decides he wants to move out of Tom's shadow. But, after multiple water bottles are thrown and the Waystar Royco building is cleared of any danger, Greg asks permission to blackmail Tom, and earns himself a nice promotion in the process.
6. Church and State (season 4 episode 9)
Between Logan's shocking death in episode 3, and the heartstopping US election in episode 8, one would think the audience has been put through the emotional wringer enough with Succession season 4. Well, you'd be wrong.
Succession season 4 episode 9 sees the big man laid to rest, and though he may have been a bit of a monster, the closure this funeral brings is devastating. Roman finally gives in to grief, with Kieran Culkin giving a performance that is sure to bag him awards across the board. Meanwhile, Shiv continues to make her big play to be the ultimate winner of the Waystar lottery, but Kendall is hellbent on becoming the top dog, too.
It's yet another perfect episode from this incredible TV show, and one which really embodies just how masterful the cast and crew are.
5. America Decides (season 4 episode 8)
This show is all about the delicate balance of power and how one word or action can be the difference between climbing to the top or falling to the bottom of the food chain. It's fitting then, that the Roy family and their internal struggles would be instrumental in selecting the next president of the United States, purely on the basis of spite.
Long gone are those sweet days of the siblings working together. In Succession season 4 episode 8, we see Roman well and truly corrupted by power, Shiv blinded by rage and revenge, and Kendall reverting to weakness and indecision once more. It's an episode which raises the stakes higher than ever before, with the fate of the whole world in the hands of whichever sibling can shout loudest.
4. Which Side Are You On? (season 1 episode 6)
The general consensus is, if you don't quite get Succession in the first five episodes, this is the one that will hook you and not let you go. Kendall plots a vote of no confidence against Logan, but when he's unable to make it to the boardroom on time, everything crumbles and Logan proves just how invincible he is.
3. This is Not For Tears (season 2 episode 10)
One thing's for sure, Jesse Armstrong and his team know how to write a finale. So much happens in season 2 episode 10 that it's hard to articulate quite why it's so special, but we'll try anyway.
Logan needs a blood sacrifice to make the cruises scandal go away, and ironically, he takes his nearest and dearest on a luxury boat to make the decision of who will take the fall. He picks Kendall, assuming he has enough power over his son to make him do as he is told. But, Kendall doesn't play ball and in a shocking plot twist decides to throw his dad overboard instead. Turns out he is a killer, after all.
Not content with letting Kendall get all the plaudits, Tom once again produces one of his finest moments. After pouring his heart out to Shiv, he then proceeds to storm over to Logan and eat his chicken. No, literally, he grabs some chicken off Logan's plate and takes a big bite, and it's amazing to watch!
2. Connor's Wedding (season 4 episode 3)
Ever since he had a stroke in the very first episode of the show, we knew Logan Roy would more than likely meet his maker at some point, but we never expected the Succession creators to kill of their kingpin with seven episodes to go. Suffice to say, Succession season 4 episode 3 left us truly stunned.
From the intense and intrusive way the whole episode is filmed, to the heartbreaking performances from the likes of Jeremy Strong, Kieran Culkin, Sarah Snook, and Alan Ruck, this is quite simply one of the very best episodes of anything, ever. Not to mention the fact that somehow, this impeccable hour of television manages to balance the very relatable emotion of grief with the cold, brutal world of business with expert pacing and editing.
If the rest of the season goes as hard as this, we could be looking at the all-time greatest TV series.
1. All the Bells Say (season 3 episode 9)
We had to wait 29 episodes to finally see the Roy siblings get along, and when they did it was absolutely beautiful. With their stake in the company at risk of being ruined forever, Roman and Shiv plead with Kendall to help them stop their dad from selling the family business.
Kendall breaks down and admits to killing the waiter at Shiv's wedding back in season 1, and wouldn't you know it, the siblings actually show that they might love each other, deep down. They head out to confront Logan and throw a spanner in the deal, but someone has already leaked their plan and the King of Waystar Royco looks set to win again.
Tom may love Shiv, but he loves power more, and he just couldn't help himself but side with Logan to improve his own standing. Of course, he recruited Greg for the betrayal, too, who realises he doesn't need a soul anyway. This whole episode is a nail-biting, gut-punch of a rollercoaster, and it's absolutely perfect storytelling.
What a journey, and there's still more to come. Here's how to watch Succession season 4, and we've got an answer to how rich Logan Roy is. While you're here, check out our lists of the best movies of all time, all the new movies coming this year, and dive into the secret Netflix codes that can help you get the most out of the platform. And if you're keen on running a media empire like Logan Roy, we've got a guide for that, too.