When is the Doctor Who season 14 release date? Jodie Whittaker's time as the 13th Doctor has now come to an end, and Doctor Who series 14 is on its way.
The Doctor has regenerated back into David Tennant's 10th Doctor, who will be playing the character (officially the 14th Doctor) during the Doctor Who 60th anniversary specials next year. Then, those specials will be followed up by the much-anticipated Doctor Who season 14.
Confused? We don't blame you. Basically, David Tennant is returning for some special episodes before Ncuti Gatwa takes over the role of the 15th Doctor for Doctor Who season 14 on a more permanent basis. Still, got questions? No problem: we're here with answers about the Doctor Who season 14 release date, cast list, plot, and more.
Doctor Who season 14 release date speculation
The exact Doctor Who season 14 release date has not been confirmed. However, we know Ncuti Gatwa's first episode will debut in late 2023, with his full season then set to follow in early 2024.
We also know that Doctor Who season 14 has officially been filming throughout 2023, and this has given audiences the chance to see Gatwa in his new snazzy costumes.
When it arrives, Ncuti Gatwa's adventure will follow on from the Doctor Who 60th anniversary specials. These will be airing around the sci-fi series' 60th anniversary in mid-November 2023 and will be three episodes led by returning showrunner Russell T Davies starring David Tennant and Catherine Tate in the leading roles.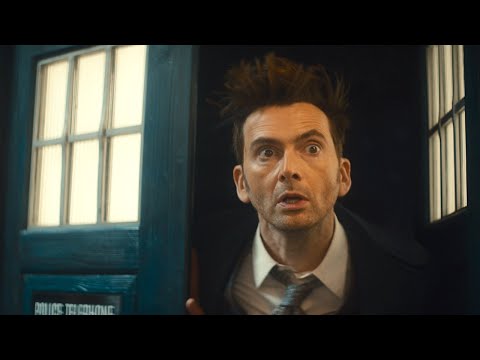 Doctor Who season 14 cast
The Doctor Who season 14 cast will include Ncuti Gatwa as The Doctor and Millie Gibson as his companion Ruby Sunday. Ruby Sunday will be the new Doctor Who companion. And now that filming has begun, more cast names are coming through thick and fast.
Joining them in the main cast is Jinkx Monsoon, a former winner of RuPaul's Drag Race. Jinkx Monsoon will be a major new villain in the series, described as "the Doctor's most powerful enemy yet!" A new incarnation of The Master, perhaps? Or, even better, an all-new villain?
In a major coup for the show, Jonathan Groff will have a "key role" in throughout the series though the character he will be playing hasn't yet been confirmed.
Jemma Redgrave is rejoining the cast as UNIT boss Kate Lethbridge-Stewart, while Dunkirk actor Aneurin Barnard is playing a mysterious character called Roger ap Gwilliam.
Doctor Who Magazine announced that former Coronation Street actor Jack Forsyth-Noble was present on day one of filming and is playing a character called Will. EastEnders legend Anita Dobson will also play a part in Doctor Who season 14, portraying Mrs. Flood. In an interview with the Daily Mail, Dobson confirmed that her character is the nosy neighbor of Ruby Sunday, who will poke her nose into the plot.
The Doctor Who season 14 cast list:
Ncuti Gatwa as The 15th Doctor
Millie Gibson as Ruby Sunday
Jonathan Groff as an unnamed character
Jemma Redgrave as Kate Lethbridge-Stewart
Aneurin Barnard as Roger ap Gwilliam
Anita Dobson as Mrs. Flood
Jack Forsyth-Noble as Will
Bonnie Langford as Mel Bush
Michelle Greenidge as an unnamed character.
Jinkx Monsoon as an unnamed villain
On Wednesday, June 7, 2023 the BBC announced that Bonnie Langford, who played Mel Bush, a companion who traveled with the sixth and Seventh Doctor, would be rejoining the TARDIS crew. Whoever else joins the Doctor Who season 14 cast, prepare to be surprised.
What happens in Doctor Who season 14?
The Doctor Who season 14 plot will feature classic time-travel adventures as The Doctor and Ruby Sunday come up against new villains throughout space and time.
As usual, the show will revolve around episodic installments, including one which will see The Doctor and Ruby Sunday travel back to the '60s, and one going even further into the past too, along with Jonathan Groff's character. Official images of these adventures have been released (seen above), with Gatwa and Gibson both looking absolutely amazing.
We know the Doctor Who 60th anniversary specials that will precede Doctor Who season 14 will likely be about the Doctor trying to figure out what's going on with the de-regeneration. In all likelihood, at the end of those specials, Tennant himself will regenerate in Gatwa's version of the Doctor, and season 14 could explore the continuing implications of this.
Other than that, Davies has said that his new era of Doctor Who will confront current socio-political issues like climate change. But, that's nothing new, really.
Doctor Who season 14 trailer speculation
Doctor Who season 14 is still filming, so it's no surprise that there is no Doctor Who season 14 trailer for now. However, the teaser trailer for the Doctor Who 60th anniversary specials did give us the first look at Ncuti Gatwa in the role. And, since then, we've also had an image released showing the 15th Doctor's costume – and we have to say he looks pretty damn snazzy.
We expect that the Doctor Who season 14 trailer will likely air at the end of the Doctor Who 60th anniversary specials. It could drop before or after, but that would make sense to us and seems to be a good bet.
How many episodes will there be in Doctor Who season 14?
Doctor Who season 14 will consist of 8 episodes, in addition to a Christmas special, as confirmed by RTD. That is fewer episodes than previous seasons have had. However, the return to a Christmas special will make fans of the series very happy.
RTD told Doctor Who magazine, "Okay, that's fewer episodes than the last full season. But give us time. We have plans, and that's a promise!" It has not been confirmed how many of these episodes RTD will be writing himself and how many will be written by guest writers.
In addition to that, RTD also confirmed that going forward, there will be new seasons of Doctor Who annually, and that there won't be any gaps in production as with previous years. This will also mean that the 8-episode seasons won't actually result in less Doctor Who content because new series will be airing with increased frequency.
How to watch Doctor Who season 14
In the UK, Doctor Who season 14 will air on the BBC in the UK as it has for decades, while a new distribution deal will make the show available via Disney Plus for international audiences, including audiences in the US.
With the new distribution deal comes an upgraded budget, which should provide a major boost to the production value of the series, which has looked increasingly ropey over recent years.
And that's it! That's all we know about Doctor Who season 14 release date, cast, plot, and more. To scratch your Doctor Who itch until there's more information, check out our guides to Beep the Meep or the scariest Doctor Who episodes and the creepiest Doctor Who episodes to revisit.