What is the 1923 season 2 release date? Since beginning back in 2018, Yellowstone has unarguably taken the world by storm, creating one of the best TV franchises around.
The Western-inspired drama series has given audiences a slew of spin-offs, including the new TV series 1923 starring Harrison Ford and Helen Mirren.
1923 season 1 has now come to an end, so we're already getting the first details about a 1923 season 2 and more from this prequel to Yellowstone which features plenty of characters related to the Duttons. So what do we know about the 1923 season 2 release date, plot, 1923 cast, and more?
1923 season 2 release date speculation
As of March 2023, we don't know the 1923 season 2 release date. However, that doesn't mean that we don't have plenty to go on to base an estimate.
Firstly, 1923 season 2 was officially confirmed in February 2023, as reported by Deadline. That's no huge surprise given that the first episode was watched by a staggering 7.4 million. Deadline did not report on a potential release date, but by looking at the production timetable for 1923 season 1, it's possible to get a relatively good idea of how long the wait will be.
Filming on 1923 officially began in August 2022, and the series was ready to air just half a year later. That's a rapid turnaround, and it suggests that the 1923 season 2 release date could come as soon as late 2023 or early 2024. Certainly, it's likely that the wait till be too long.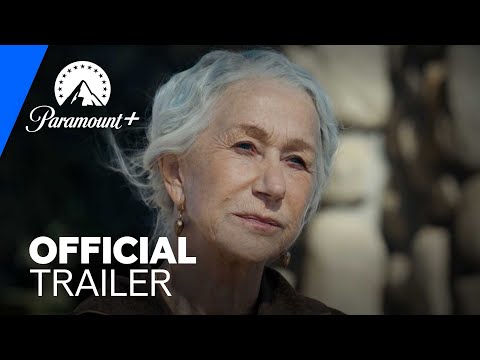 1923 season 2 cast speculation
The 1923 season 2 cast isn't too difficult to predict, and we'll see major faces like Harrison Ford and Helen Mirren return. There will also be some new cast members to join the fun, and we'll probably see some unlucky characters not get past the end of 1923 season 1 (like Sister Mary).
Harrison Ford is certainly keen to get going again, telling The Hollywood Reporter: "I really didn't realise how much work 1923 was going to be, and I absolutely feel it's worth it. I'm excited to do another season."
The 1923 season 2 cast will include:
Harrison Ford as Jacob Dutton
Helen Mirren as Cara Dutton
Brandon Sklenar as Spencer Dutton
Julia Schlaepfer as Alexandra
Jerome Flynn as Banner Creighton
Darren Mann as Jack Dutton
Brian Geraghty as Zane Davis
Aminah Nieves as Teonna Rainwater
Michelle Randolph as Liz Strafford
Timothy Dalton as Donald Whitfield
1923 season 2 plot speculation
The 1923 season 2 plot is the hardest element to predict. 1923 ended with the Duttons facing an uncertain future after Donald Whitfield paid the Yellowstone ranch's property tax, meaning he'll get possession of the farm if they can't pay him back in one year's time. We've also got the fallout of Elizabeth's miscarriage to consider as well.
Actor Brandon Sklenar has suggested to TVLine that Spencer Dutton will be "a different man" when 1923 season 2 comes around. Given all that, it's a safe bet that the show will continue to explore the social challenges of the early 20th century and how they impact the lives of the people of the time. That's vague, but it's all we've got to go on for now until the end of season 1 or a 1923 season 2 trailer.
How to watch 1923 season 2
Upon its release, 1923 season 2 will debut on the streaming service Paramount Plus, just as 1923 season 1. It will consist of the same 8 episodes and will probably follow the same release format on the streaming service: weekly releases with a mid-season break.
That's it on 1923 season 2. For more on Yellowstone and all its spin-offs, check out our guide to the 1883 season 2 release date, the 1883 Bass Reeves story release date, or the 6666 release date.
If all these numbers and years are starting to confuse you, then check out our Yellowstone timeline, or if you want to know the actors in the Yellowstone cast, we've got you covered.