What are 10 shows like Yellowstone to watch next? Ah, Yellowstone. Home of the Duttons. A piece of old Western history in modern Montana. It's the show that asks questions and never answers them. It makes things like dirty politics and murder seem OK, as long as it's done on horseback.
Yellowstone has been part of the small-screen cultural zeitgeist for years, and most of us barely even realized it was there until it was too late. From the moment we first heard the grumpy rumblings of John Dutton, we immediately thought it was one of the most baffling and best TV series we've seen in a long time. Thanks, Taylor Sheridan!
But when you've spent so much time getting to grips with the Yellowstone timeline and the expansive Yellowstone cast, only to find out that Yellowstone is canceled, it breaks your heart a little. Thankfully, there's plenty more Yellowstone to come (we'll get to that later), and what's more, we've done some digging to find out the 10 shows to watch next if you love Yellowstone. Read on, and be free.
10 shows like Yellowstone to watch next:
Godless
Succession
Dallas
Outer Range
Westworld
The English
Ozark
Justified
1923
1883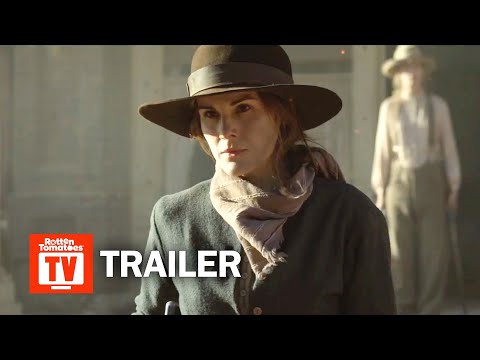 10. Godless (2017)
Godless is a show known by few, but completely beloved by those fortunate enough to have caught it before it slipped through the cracks of the other best Netflix series. We honestly believe that this limited series is the crowning jewel of the streaming service. Godless examines the town of La Belle, which is entirely populated by women after a tragic mining accident wiped out all of the town's men folk.
This one-off season is so artfully crafted that it stands head and shoulders above most Western shows. Well-developed characters, thoughtful dialogue, and incredible locations are merely the basics of this wonderful series. It's also impeccably violent without being crass, earnestly emotional, and accumulates to one of the best season finales we've witnessed in a long time. Come for the cowgirls, stay for the crippling heartache.
Godless Rotten Tomatoes score: 83%
Godless IMDb score: 8.2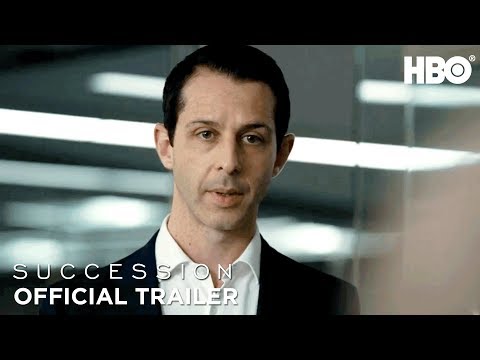 9. Succession (2018-2023)
We don't need to tell you that Succession is heralded as one of the best drama series ever made. (Its countless Emmys and rabid fanbase will do that for us.) You might be thinking: what does a New York-set business drama have to do with Yellowstone? Well, Yellowstone and Succession are one in the same in that they're both shows obsessed with legacy.
The Roy brood in Succession battle for the affection and respect of their patriarch, much like the Dutton kids. It's all eyes on the future for these families, with their worth measured in what they can contribute to their father's success and power. While John Dutton may not be as aggressively unloving as Logan Roy, there's definitely a sense of restraint with both. They're both terrified of being made to look weak by their own offspring.
Succession Rotten Tomatoes score: 95%
Succession IMDb score: 8.9
8. Dallas (1978-1991 and 2012-2014)
We think that the pipeline between Dallas and Yellowstone is so essential to the foundation of the latter, that we even wrote a feature on why Dallas ran so Yellowstone could fly. Dallas is the original Yellowstone, though while the Duttons run around in jeans and boots, the Dallas Ewings prefer jewels and fur. Dallas also focuses on a family business, and this time, it's oil.
The drama centers around the conflict between the two brothers, J.R. and Bobby. Family loyalties are forever tested and reformed as outsiders try to come in and take over the only thing the Ewings ever cared about. Sound familiar? Dallas is your standard vintage soap opera — there's plenty of slaps, sex, and scandal. Basically, if you love the over-the-top whisky-swilling, cigarette-flicking nature of Beth Dutton, you'll adore the ladies of Dallas.
Dallas Rotten Tomatoes score: N/A
Dallas IMDb score: 7.1
7. Outer Range (2022-current)
Yellowstone may not have any science fiction roots (that said, it's early days — there's always still potential for a Yellowstone 2065), but it's definitely worth checking out Outer Range. Much like Yellowstone, Outer Range is a neo-Western, but it takes the dirt foundations of the classic genre and translates it into a sci-fi series format. The show follows Royal Abbott, a Wyoming rancher who is — say it with me now — enduring to try and preserve his family and ranch's legacy.
However, his life is thrown into disarray when he comes across a mysterious black hole to nowhere on his land. It might just be one of the best series currently on Amazon Prime, and tackles the usual suspect tropes of a family-led Western series while throwing in some otherworldly entities for good measure. We've also got a guide breaking down everything you need to know about the Outer Range season 2 release date.
Outer Range Rotten Tomatoes score: 81%
Outer Range IMDb score: 7.1
6. Westworld (2016-2022)
We'll be blunt: Westworld is really a one-and-done situation. As in, watch one season and leave it at that. It sounds harsh, but it's well known that while it started out as one of the best thriller series around, it quickly slipped into disarray and, much like Yellowstone, was canceled. (Hey, at least they have that in common!) But the first season of Westworld was legitimately groundbreaking, and put a new spin on the classic genre.
The Westworld cast was on top form, the stakes were high, and the internal explorations of morality and ownership present some of the same questions you might have while watching Yellowstone. What power can one man really have over another? Is legacy and creation more important than ethics? We don't know, and neither do these shows, but it's still an entertaining experience while they try and work it out.
Westworld Rotten Tomatoes score: 80%
Westworld IMDb score: 8.5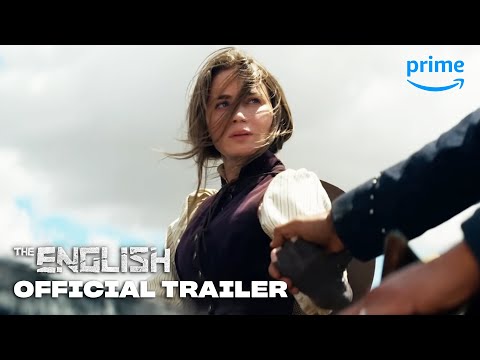 5. The English (2022)
John Dutton may be pissed if he finds out we've recommended a British show on this list. Sorry, John. But The English, much like Godless, is a terrific exploration of the vicious Old West through the eyes of a female protagonist. Because we think the Western has always been a genre for women, too, we ate this up like we would do with Gator's cooking.
It's the year 1890, and Englishwoman Cornelia Locke has arrived in America to try and seek revenge against the man who she believes killed her son. Unequipped and unprepared, she finds that the brutal landscape and personalities that inhabit the land are more of a match than she could have anticipated. To survive, she enlists the help of Pawnee scout Eli Whipp to accompany her. It's a tale of justice, sorrow, and taking back what we believe belongs to us.
The English Rotten Tomatoes score: 83%
The English IMDb score: 7.8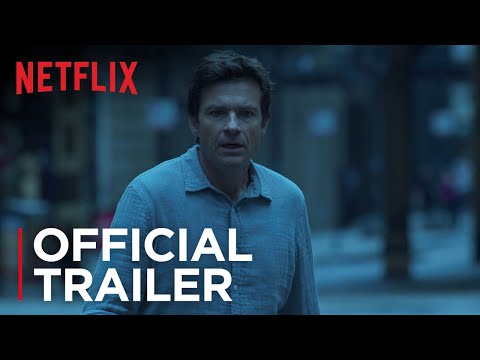 4. Ozark (2017-2022)
Families coming together to hide corrupt secrets and take down their respective enemies? Ozark is Dutton-approved, we think. While Ozark focuses on money laundering and drug rings and Yellowstone on land politics, both have similar perspectives. When it's your family against everyone else, how far are you willing to go to protect what's yours?
Both series are set in entirely different locales, but they both perfectly articulate a sense of place. Yellowstone may be nothing without its towering mountain ranges and glistening valleys. Ozark might not be as memorable if not for its dismal gray-washed aesthetic. Much like Yellowstone, Ozark is, at its core, a show about bad people. But bad people we admittedly kind of root for.
Ozark Rotten Tomatoes score: 82%
Ozark IMDb score: 8.5
3. Justified (2010-2015)
By today's standards, Justified might be considered something of a television oldie, but it's still golden. The series follows U.S. Marshal Raylan Givens, who delivers justice in the way that he sees fit. If there was a rule book, he'd throw it out. Set in the Appalachian mountains in Kentucky, it's a country show through and through. And there's never been a better time to get into this one because Justified has recently returned in 2023 with a revival series, Justified: City Primeval.
If you like the scenes in Yellowstone in which the ranch hands go off to deliver their own brand of vengeance (or, just whenever they drop someone off at the train station), you'd probably love Justified.
Clearly, others loved it, too. The series was subject to much critical acclaim during its run and was nominated for eight Emmy awards over the years. It makes sense. Timothy Olyphant in a cowboy hat? Say no more. Seriously, say no more. You'll disrupt our fantasy.
Justified Rotten Tomatoes score: 97%
Justified IMDb score: 8.6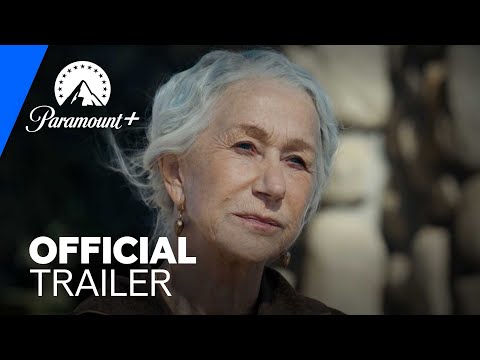 2. 1923 (2022-current)
Ha! We got you. You thought we weren't going to bring up the other Yellowstone shows, right? Well, more fool you, because how could you watch Yellowstone and then skip over the rest of the canon? 1923 is the second of the Yellowstone spin-offs and enlists the help of two of the best actors of all time (Helen Mirren and Harrison Ford) in the 1923 cast to portray another part of the Dutton's history.
This time, it's the Duttons vs. the future since technology is advancing, and they're still running around on horseback while dishwashers and cars are making their way into the fold. What's more, they've never been in more dire financial straits. How the Duttons manage to hold on to the Yellowstone ranch remains to be seen when the 1923 season 2 release date rolls around.
1923 Rotten Tomatoes score: 90%
1923 IMDb score: 8.4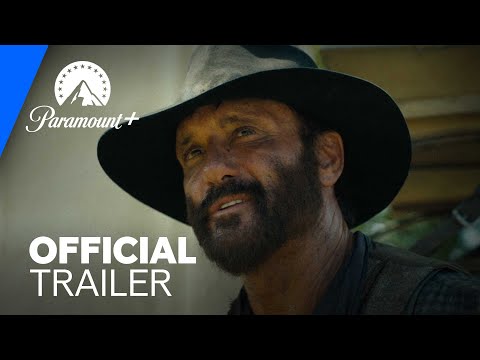 1. 1883 (2021-2022)
Here comes the big daddy of the Yellowstone collective: 1883. There's a reason it's at the top of our Yellowstone series ranking. It's awesome. In our opinion, a TV series has never quite managed to intoxicate in the same way as some of the best Westerns as 1883. Going back to the very start of the Dutton family's foundation, 1883 follows the Duttons as they travel across the Great Plains in search of land.
You'll have already guessed that they reach Yellowstone at the end, but this is an instance in which the journey is more valuable than the destination. Violent, tragic, and raw, 1883 takes the spotlight off one of the many Dutton patriarchs and instead gives insight into the Dutton daughter Elsa.
By doing this, 1883 combines the classic Western adventure tale with themes of youth, sexual awakening, and growing up. Like us, you might find you prefer it to the flagship series. (We won't tell Taylor Sheridan if you won't.)
1883 Rotten Tomatoes score: 89%
1883 IMDb score: 8.7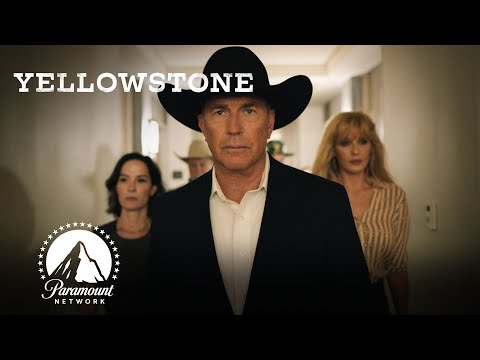 There you have it: 10 shows for your viewing pleasure to fill that Costner-sized hole in your life. (Ew.) We'd, of course, be remiss if we didn't draw your attention to all the Yellowstone-verse shows still to come. The 6666 release date and Lawmen: Bass Reeves release date are still very much on the way, and there's also a Matthew McConaughey Yellowstone sequel series on the rise. Plus, we've still got the Yellowstone season 5 part 2 release date to finish things up.
And if that's not enough, you can check out the Horizon release date to see what Costner's up to next or take note of all the best drama movies and best movies of all time to check out. You can also read our feature on what to do now that Yellowstone is breaking up with you, just to get some closure, or learn about how we became Dutton-heads after some initial scepticism.