What is the Yellowstone 6666 release date? The Taylor Sheridan universe has covered the past and present of the Dutton legacy and will soon expand even further with a new spin-off: Yellowstone 6666.
Yellowstone 6666 will take us away from the dramas of the main Yellowstone cast at the Dutton home and instead focus on a Texas-based ranch with our beloved Jimmy as the protagonist. Rest assured, 6666 will likely have a fighting chance at earning a spot on our best drama series list, just like the rest of the Yellowstone timeline. Saddle up: we've got all you need to know.
Yellowstone 6666 release date speculation
6666 will likely be released in early 2025, since we think the final episodes of Yellowstone will be prioritized.
The new spin-off was originally announced back in February 2021, though between the Yellowstone cancelation drama and the 2023 Hollywood strikes, it's no wonder things have fallen behind. Still, we suspect it's on the way.
We know that the rest of Yellowstone season 5 is set to premiere in November 2024, and we're assuming that all of Sheridan's manpower is going into getting that wrapped up. (Let's face it: the original Yellowstone story is one of the best TV series in recent years, so we need closure on that first.)
Taylor Sheridan has even said [via The Hollywood Reporter] that this series requires a little more work. "[6666], for a number of reasons, needs a unique level of special care because this is a real place with real families working here," he says. "You have to respect the lineage. I've told [the studio] to be patient."
It was also announced that there would be two new spin-offs for Yellowstone: 1944, and 2024. That said, we think 6666 will come first in that line-up, since development has already started. With all this in mind, an early 2025 release slot seems likely.
Yellowstone 6666 cast speculation
It's very likely Jimmy Hurdstrom (Jefferson White) will take on the lead role in the 6666 cast.
In Yellowstone season 4, the character was sent to the 6666 ranch and decided not to return to the Dutton's home. If Jimmy is there, then it's also likely his fiancée Emily (Kathryn Kelly) will be hanging around, too.
Considering Jimmy has bumped into Taylor Sheridan (as Travis) during his travels several times, we'd expect to see the series creator, too. Plus, he actually owns the 6666 ranch in real life, so he's not far from home.
We're not ruling out cameos from some of the other best Yellowstone characters, either, since Yellowstone season 5 part 1 saw Rip and half the ranch hands leave for Texas to preserve some of the Dutton cattle over winter. No doubt they'll meet up with their ol' pal Jimmy while they're there.
Here's the expected Yellowstone 6666 cast list:
Jefferson White as Jimmy Hurdstrom
Kathryn Kelly as Emily
Taylor Sheridan as Travis
Cole Hauser as Rip Wheeler
What is Yellowstone 6666 about?
Yellowstone 6666 will tell the story of the fabled four-sixes ranch in Texas, a place "where the rule of law and the laws of nature merge in a place where the most dangerous thing one does is the next thing."
Despite sounding like some kind of demonic horror movie, this series is actually all about a pretty normal building — more specifically, a ranch.
Paramount adds: "Founded when Comanches still ruled West Texas, no ranch in America is more steeped in the history of the West than the 6666." Okay, now it sounds more like one of the best Westerns from days gone by.
We also know why the ranch is called 6666 (pronounced four-sixes); legend has it that Samuel Burnett won the ranch in a card game with four sixes. But, the Burnett family insists the name derives from the first herd of cattle on the ranch being branded with four sixes.
Even more fascinating, though, is the fact Sheridan, the writer of the show, actually owns the real ranch upon which the series is based.
This very nearly wasn't the case. In fact, we came very close to not having 6666 at all, since Taylor Sheridan had to battle to make it happen due to the original owner not wanting to sell the land to him.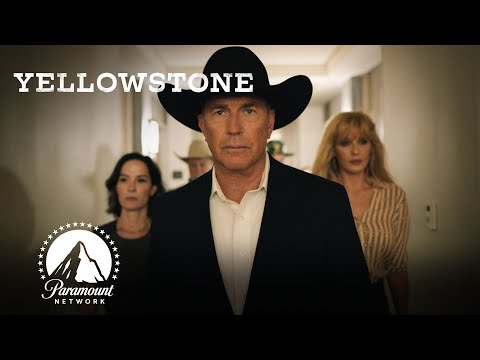 Is there a Yellowstone 6666 trailer?
There's no Yellowstone 6666 trailer just yet, but we'd expect one by the end of 2024.
If our 2025 release date theory has legs, then the series would have already wrapped filming by then, so there would be plenty of footage to share.
We'll be sure to keep you updated as and when a trailer drops. In the meantime, get to know Jimmy a little better in the below featurette, which examines the young ranch hand's path to becoming a cowboy so far. If he does wind up being the star of the new show, it's worth knowing about him.
Where can I watch Yellowstone 6666?
Yellowstone 6666 will be available to watch on the Paramount Network, originally having been slated to run on Paramount Plus.
So far, all the Yellowstone spin-offs have lived on one of the best streaming services, but this marks the move from streaming to linear television.
Of course, it'll almost definitely be available to watch On Demand after the fact, and will probably end up on Paramount Plus for viewers in the UK and Canada.
In the meantime, you can sign up to the platform above and start brushing up on your Dutton history. Don't forget to check out everything new on Paramount Plus this month, and make sure you watch all the other Yellowstone series that live there. It's worth having, since other future Dutton tales like 1923 season 2 will end up on there, too.

How many episodes of Yellowstone 6666 will there be?
It's very likely that Yellowstone 6666 will land somewhere between eight and ten episodes.
We know that Yellowstone has had ten episodes per season, and 1923 had eight, so we can probably expect it to fall within this range.
That's all we know about the Yellowstone 6666 release date for now. For more, check out our guides on Yellowstone season 6, and find out why Kevin Costner is leaving Yellowstone. You can also check out all the best Taylor Sheridan TV series and movies for some non-Yellowstone picks, and keep an eye on the Yellowstone season 5 part 2 release date.
We've also tried to help you cope with the fact that Yellowstone is breaking up with you, as well as presenting our theory on why Dallas ran so Yellowstone could fly.