Why are Hollywood actors going on strike? Hollywood is in turmoil as studio heads buckle down in negotiation rooms and stars get ready to join the picket lines. That is right; the actors are going on strike.
Some of the best actors of our generation, the people bringing some of the best movies and best TV series to life, are taking action against Hollywood studios. Joining the ongoing 2023 Writers Strike, performers all around the world are fighting for their industry's future as the age of streaming and AI takes hold. But, you may be wondering what a potential actors strike means, and how the upcoming protest will affect all the new movies and shows heading our way.
Well, here, The Digital Fix breaks down all the details and fully unpacks why we may see Hollywood actors going on strike soon and what that means for all your upcoming home and big-screen entertainment.
Why are Hollywood actors going on strike?
The Screen Actors Guild-American Federation of Television and Radio Artists (SAG-AFTRA) are on strike for better pay in the age of streaming services and for restrictions on using artificial intelligence (AI) in their industry, which they say is an "existential" threat to their profession.
Much like the ongoing 2023 Writers Strike, the SAG-AFTRA's concerns come thanks to the changes in their pay due to streaming services. The explosion of streaming services in recent years has led to mass wealth for multiple studios. However, the success isn't being shared among actors or writers – with some SAG-AFTRA members even struggling to make ends meet.
Back when Broadcast TV was king, actors and writers both made residuals on re-runs of shows that they worked on. This led to a stream of income to support themselves in between projects. However, streaming services don't pay actors if their shows are binged by millions, and traditionally even pay less than normal TV series for the payment they do offer.
AI is also a concern as actors are worried about the use of their appearance via 'deep fakes', and the increasing amount of dead stars being brought back to the big screen via technology. Using computers to generate faces and voices is a bleak prospect, and the organization wants restrictions in place to protect themselves.
At the time of writing, there has been no resolution to the demands made by SAG-AFTRA and an a strike looks imminent and talks have concluded without a deal. It's all but confirmed, then, that a the strike will go ahead which will result in major industry disruption, as we detail below.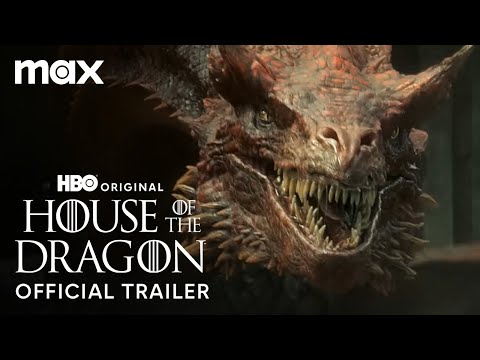 What happens if actors strike?
This is the first time that both actors and writers strike together since 1960, and will completely halt TV and movie production in Hollywood.
There are 160,000 members in the SAG-AFTRA, and some of the best actors in Hollywood have already signed a letter to their union supporting a strike. Some A-lister names supporting the need for updated contracts include Meryl Streep, Jennifer Lawrence, Matt Damon, and Mark Ruffalo.
With mass support, productions amid shooting and those preparing to start filming will halt, such as the fantasy series House of the Dragon season 2, and Andor season 2. It may also cause a domino effect, and we'll see release dates being pushed back, similar to how the 2023 Writers Strike delayed several upcoming Marvel movies such as Blade and Avengers 5.
In fact, we're already seeing the early indicators of some delays, with Gladiator 2 reportedly preparing to shut down its production and put things on hold.
We will be sure to keep you updated as more news on the strike heads our way. In the meantime, fans can rest easy knowing that there are still plenty of new movies for all of us to enjoy this year. We have the Barbie release date and Oppenheimer release date racing towards cinemas on July 21, 2023.
Or why not take a trip down memory lane and look at some classics with our lists of the best drama movies of all time and the best comedy movies ever made? And if you want to get dystopian, we deep-dived into a bleak future without writers and had AI write the Game of Thrones sequel Snow, and (spoiler alert) it was terrible.