When is the 1883 season 2 release date? Ever since Yellowstone first came on the air in 2018, Taylor Sheridan was intent on building out the Dutton universe, and with that decision came the incredible prequel series 1883.
In the Yellowstone canon, 1883 sees the Dutton family (and the incredible 1883 cast) travel from Texas to Montana in search of land where they can begin their legacy. All this makes it not only one of the best TV series of its kind but also one of the best Yellowstone series, too. Well, saddle up, because we've got all you need to know about season 2.
Is there a 1883 season 2 release date?
There is no 1883 season 2 release date, since a second season hasn't been greenlit and was never planned.
1883 season 1 concluded on Feb 27, 2022, and there's been no indication that there'll be a follow-up season since. Speaking to Deadline, Taylor Sheridan said, "We wanted to make a ten-hour movie that ended, and that's what we did." So it sounds like any genuine continuation of this story may be off the cards.
In a separate interview, he also said: "The story I heard is [Paramount CEO] Bob Bakish watched it and said, 'Wait a minute, she dies! They all die? What do we do in season two?' I said, 'there is no season two'. They're like, 'there better be a fu*king season two because we already picked it up.' I'm sitting here going, 'guys everyone is dead.'"
But no fear — there's also the (somewhat turbulent) return of Yellowstone season 5 part 2 on the way, and we also have 1923 season 2 to think about. Beyond that, there's also a 6666 release date in the works, so we can rest assured we won't be bored even if 1883 never comes back.
Is Lawmen: Bass Reeves 1883 season 2?
No — Lawmen: Bass Reeves is a standalone series, and is not a continuation of 1883.
A lot of people think Lawmen: Bass Reeves is simply another name for 1883 season 2, but that couldn't be further from the truth, since we know that Lawmen: Bass Reeves is a solo series, unrelated to the wider Dutton story.
Plans were originally made to tie Bass Reeves to the Yellowstone universe, but those plans were eventually scrapped in favor of it being a series on its own outside of the Yellowstone canon. It's now a standalone series produced by Taylor Sheridan. All this means that we've most likely already got as much out of 1883 as we're ever going to get, sadly.
Who would be in the 1883 season 2 cast?
Tim McGraw and Faith Hill would likely return to the 1883 cast as James and Margaret Dutton if the show was ever greenlit for season 2.
Naturally, the new season 2 cast wouldn't include Isabel May as the protagonist Elsa Dutton (one of the best Yellowstone characters, in our opinion) since she was shot with an arrow and ultimately died at the end of the season 1 finale. One of the saddest Dutton deaths ever, in our opinion. (We'll admit it — we cried.)
It was because of this that James Dutton came across the Yellowstone land, meaning that her death signified the beginning of what would become the Yellowstone timeline.
That said, she does reprise her role in voiceover form in the 1923 cast, so we may hear from her again should a season 2 come about. And what's more, there's no sense in ruling out flashbacks, since we know Sheridan does this from time to time.
Here's the expected 1883 season 2 cast list:
Tim McGraw as James Dutton
Faith Hill as Margaret Dutton
Isabel May as Elsa Dutton (voiceover)
LaMonica Garrett as Thomas
Audie Rick as John Dutton Jr.
Gratiela Brancusi as Noemi
Martin Senmeiser as Sam
Taylor Sheridan as Charles Goodnight
What would 1883 season 2 be about?
The series would explore the next steps in the Duttons securing Yellowstone and building upon their land, if 1883 season 2 were to happen.
Creator Taylor Sheridan said he intended to make a ten-hour movie for the small screen and admitted he achieved everything he wanted to in 1883 season 1. So, in short, do not hold your breath for any kind of 1883 season 2 story to develop. That said, with the incredible success of Yellowstone so far, we wouldn't be surprised to see things change down the line and for 1883 season 2 to perhaps come to life.
Bearing in mind where season 2 left off, we think it would see James and Margaret Dutton moving onto what would become the Yellowstone ranch, and getting to work building upon it while also grieving the loss of their daughter Elsa. From here, we know the Dutton family tree expands when they have their second son Spencer.
We also saw Thomas and Noemi settle down and find land of their own after finally finishing their journey west, so we'd expect to see how their relationship grows amid the landscape of people who might not view their partnership with such a kind eye.
And don't forget, Elsa ended up marrying Sam before they left to continue their journey, and she promised she would come and meet him on the reservation when the flowers started to bloom. When she doesn't turn up, it may be that he ventures to Yellowstone to try and find out what happened to her. We hope so, anyway, because the idea of him not knowing what happened to her is enough to make us tear up again!
Overall, the first season was about the dangers and tribulations that came when chasing dreams, and now that the Duttons have found their footing, another season may explore what it means to have finally accomplished your goals while accepting the consequences that came with it.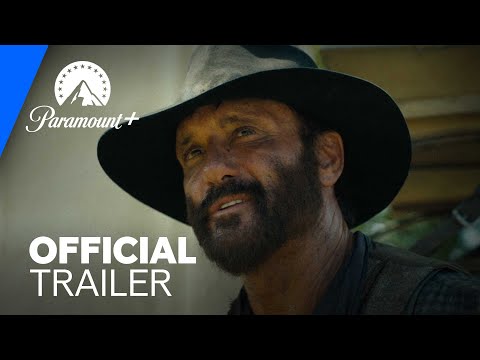 Is there an 1883 season 2 trailer?
There's no 1883 season 2 trailer, since there's no second season in the works.
We'll be sure and keep you updated when we hear more, but in the meantime, take a look at this behind-the-scenes feature below about what went into making the incredible first season.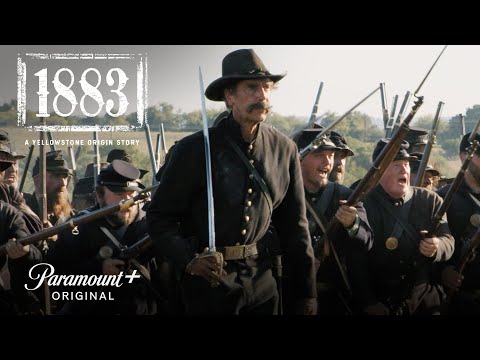 Where can I watch 1883 season 2?
1883 season 2 would land on Paramount Plus, the official home of Yellowstone if it did ever come to pass.
Right now, you can catch up on every spin-off, including 1883 season 1, on the Paramount Plus streaming service. And once you're there, you can also take a look at everything new on Paramount Plus this month to pass the time away.
How many episodes of 1883 season 2 will there be?
We think 1883 season 2 would have ten episodes, much like the first season.
Since Sheridan wanted 1883 to be like a ten-hour movie, we imagine he'd want to keep it the same for the sequel to one of his best drama series.
Yellowstone Easter eggs in 1883
There aren't many Easter eggs that directly connect 1883 to the main Yellowstone series, however, there is a cameo from a familiar face, and you'll find plenty of 1883 Easter eggs in Yellowstone.
So, basically, it's all the other way around.
The only overt Easter egg between the two shows is Taylor Sheridan himself. Not only does Sheridan play Travis in the Yellowstone cast, but he also plays Charlie Goodnight in 1883. (Yes, that's really the character's name. If you're going to create a role for yourself, make it the coolest one possible.) He appears in an episode of the prequel series to assist the convoy.
Strangely enough, the main Yellowstone series contains flashbacks to the world of 1883. Well, technically, it's a few years later, when the Duttons have already settled in Yellowstone. We see James Dutton conversing with a group of Native Americans who want to bury a family member on the Yellowstone land.
There's later another flashback to James Dutton chasing down some cattle thieves, getting shot, and stumbling up to the house before collapsing and, presumably, dying.
For more from the Yellowstone universe, you can also find out if there will be a Yellowstone season 6. You can also discover the best Taylor Sheridan TV series and movies, and see what'll happen to John Dutton. (Or at least, what we think will, anyway.)
Plus, we've got plenty of cowboy features for you to get stuck into. Take a look at what to do now that Yellowstone is breaking up with you and find out why we think Dallas ran so Yellowstone could fly. We also have a list of the 10 shows like Yellowstone to watch next, if you need more.