Will Kevin Costner return for Yellowstone season 5 part 2? Yellowstone fans are still adjusting to the news that Yellowstone is ending, set to be replaced by a sequel series starring Matthew McConaughey.
It's major news for one of the best TV series around, and puts the Yellowstone season 5 part 2 release date in serious doubt. Not only that, but the cancellation of the main series will also have wide ranging impacts on the broader Yellowstone timeline and Yellowstone cast. So, amid all the turmoil: is Kevin Costner coming back for Yellowstone season 5 part 2?
Is Kevin Costner returning for Yellowstone season 5 part 2?
It has not been confirmed whether or not Kevin Costner will return for Yellowstone season 5 part 2. For months, reports have suggested that Costner and Yellowstone creator Taylor Sheridan have been locked in a dispute about production schedules.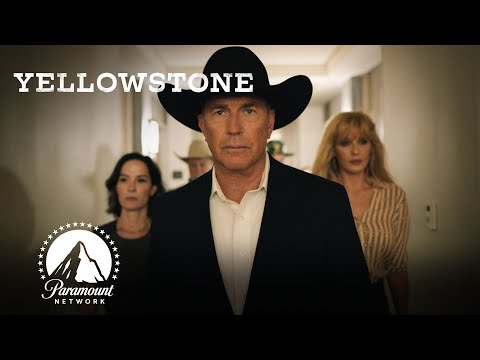 If this apparent issue has not been resolved (now: brace yourselves Yellowstoners), then there could be a scenario where the final episodes of Yellowstone season 5 don't include Kevin Costner's John Dutton. Gasp!
That opens the door to an off-screen death or a similar fate. It would be a headache for those figuring out the Yellowstone season 5 plot, which will already be busy laying the groundwork for the McConaughey sequel series.
Of course, there is a more optimistic outcome in which Costner does return to wrap up the series, and we're all crossing our fingers for this so that the drama series can end on a high — albeit a premature one.
That's all we know about Kevin Costner's return for Yellowstone season 5, part 2. It's all up in the air, and we'll keep on bringing you updates as we get them.
For more on Costner's world of Cowboys, check out our guides to the 6666 release date, the 1923 season 2 release date or the Bass Reeves release date. Or, get the lowdown on the circumstances that led to the cancellation by finding out why Kevin Costner is leaving Yellowstone, and finding out the chances of there being a Yellowstone season 6.
Finally, if you need more Kevin Costner in your life, he's got a new movie in the works called Horizon. Here's everything we know about the Horizon release date.