Who is in the Yellowstone cast? In 2018, Paramount released the hit drama series Yellowstone, and since then, all of us TV fans have been hooked on the dramas surrounding the Dutton family and their wildly profitable cattle ranch.
With five seasons out already, we've laughed, we've cried, and have plenty of feelings attached to each and every Yellowstone character, period. But who are the stars of our favourite neo-western show? From Academy Award winners and theatre actors, to veteran TV stars, the faces behind Yellowstone are a talented bunch – and we've rounded up them all with a lasso.
Here we go over the Yellowstone cast, giving you all the info on who is behind your favourite characters and what their past, present and future careers look like. So, buckle in, folks and get ready to head back to the ranch.
Who is in the Yellowstone cast?
Kevin Costner as John Dutton
Wes Bentley as Jamie Dutton
Kelly Reilly as Beth Dutton
Luke Grimes as Kayce Dutton
Cole Hauser as Rip Wheeler
Gil Birmingham as Thomas Rainwater
Kelsey Asbille as Monica Long-Dutton
Wendy Moniz as Lynelle Perry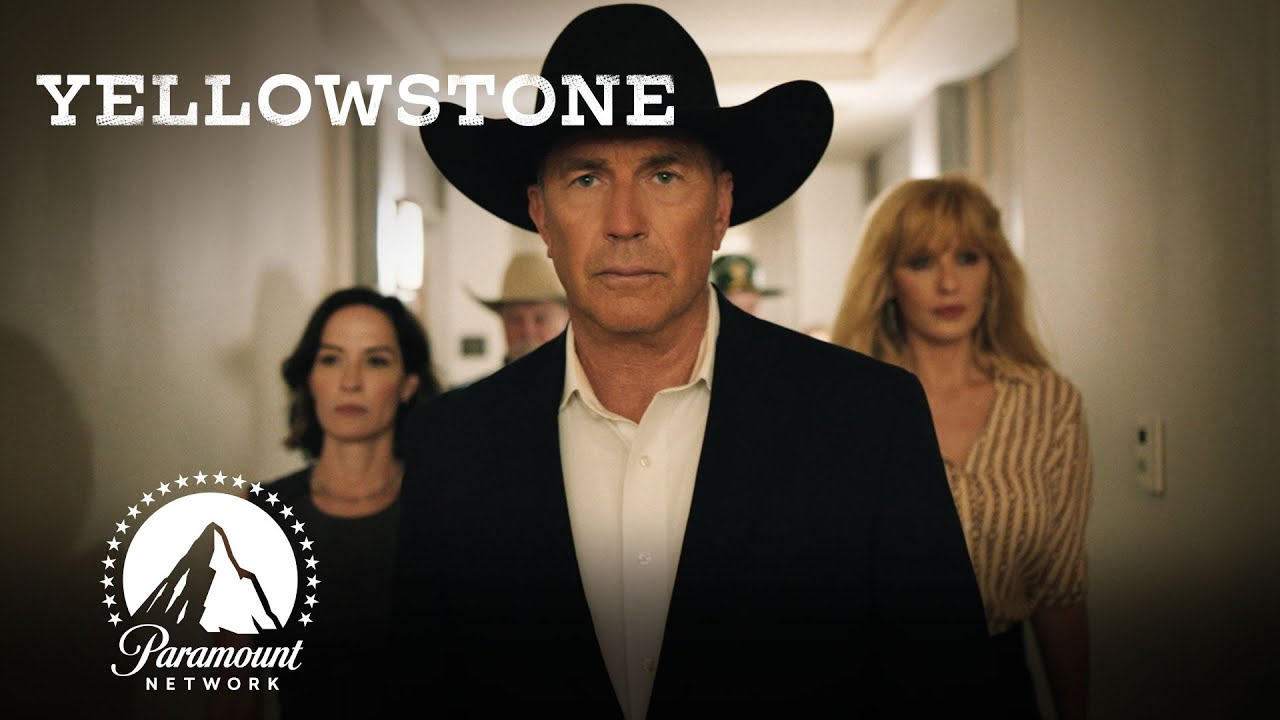 Kevin Costner as John Dutton
What would Yellowstone be without the owner of the big ranch himself? Kevin Costner plays the role of John Dutton, the protagonist of Yellowstone, who helms one of the largest cattle ranches in the US.
From business to politics, John has done it all – and Costner is just as impressive as his character is in real life. Besides Yellowstone, the award-winning actor has two Academy Awards, two Golden Globes, and an Emmy. Fans may remember seeing him in the drama movies The Postman, Dances with Wolves, and The Bodyguard.
Besides acting, Costner directs and produces too. His new Western, Horizon, is currently in production. So it looks like after Yellowstone season 5 is done, we will still have plenty to look forward to!
Wes Bentley as Jamie Dutton
There is always one black sheep in any family, and for the Dutton's that role falls to their adoptive son Jamie. Played by award-winning actor, Wes Bentley, Jamie tends to be his own worst enemy and has had a pretty rough time when it comes to getting his dad's approval.
Besides playing one of the most enthralling Yellowstone characters, Bentley has established himself as a Hollywood star. Appearing in action movies such as The Hunger Games and Mission: Impossible – Fallout, he is a star with a wide range. Bentley has also worked in TV before his time on the ranch, with the horror series American Horror Story, and Hotel.
Currently, the actor has no new movies or shows lined up – meaning that he is hyper-focused on Yellowstone for now (lucky us!)
Kelly Reilly as Beth Dutton
Kelly Reilly plays the role of Beth Dutton, the only daughter of John. She is money savvy, and let's be honest, also the dictionary definition of a "daddy's girl" – following her father through thick and thin.
Reilly has gathered an impressive career over the years, holding over 50 credits to her name across TV and film. A few of her standout performances include her work on the thriller series True Detective, the romance movie Pride and Prejudice, and the TV series Britannia.
The actor is also experienced on stage, with a nomination for a Laurence Olivier Award for Best Actress of 2003. So, yeah, Reilly – much like Beth – is a woman of many talents. Besides Yellowstone, the star is set to appear in the 2023 movie A Haunting in Venice.
Luke Grimes as Kayce Dutton
Kayce Dutton is another one of John's sons, who used to work as a ranch hand before following in his dad's footsteps to work as a Livestock Agent for the Montana Livestock Association. Luke Grimes plays the character, but much like many of his co-stars, Yellowstone isn't his first showbiz rodeo.
Before Yellowstone, Grimes appeared in multiple well-known movies such as The Magnificent Seven, The Fifty Shades of Grey series, and the war movie American Sniper. He also had a role in the Liam Neeson film Taken 2, and appeared in six episodes of the fantasy series True Blood.
Grimes's new and upcoming project is the comedy movie Happiness for beginners, where he is set to star opposite Ellie Kemper, of Unbreakable Kimmy Schmidt fame.
Cole Hauser as Rip Wheeler
Cole Hauser plays the role of Rip Wheeler, Beth's husband and the former ranch hand of the Dutton family. With a meaty backstory and a calm demeanour, Rip is a fan favourite, and luckily Hauser has the acting experience to deliver quality performances every episode.
The son of Cass Warner, who founded the production company Warner Sisters and actor Wings Hauser, the star has appeared in a number of films over the years. He was in the second Fast and Furious movie, had a role in the hit Robin Williams movie Good Will Hunting, and appeared in Dazed and Confused as well.
Currently, the star is working on two new projects – one being the thriller movie Muti, where he is set to star alongside Morgan Freeman.
Gil Birmingham as Thomas Rainwater
Thomas Rainwater is the chief of the Broken Rock Reservation and is also a very wealthy casino mogul. Rainwater is portrayed by Gil Birmingham and has been eyeing the Yellowstone Dutton Ranch's land since his introduction into the series.
Thomas in Yellowstone is uber successful, and so is Birmingham when it comes to his acting career! The star has worked on hit movies such as Wind River, Hell or High Water, and the Twilight movies. He has also done some voice-over work, working on the animated movie Rango, and the animated series The Wild Thornberrys, too.
Birmingham's next project is the drama movie The Marsh King's Daughter- which is being helmed by the director of the fantasy movie The Illusionist.
Kelsey Asbille as Monica Long-Dutton
Kelsey Asbille plays the role of Monica Long-Dutton on Yellowstone – the granddaughter of the elder Felix Long, and wife to Kayce Dutton. But family life hasn't always been peaceful for Monica, with family feuds, murder, and accidents – her life isn't the easiest, to say the least.
When it comes to TV series, Asbille knows her stuff. The star previously worked on the hit thriller series Fargo, appeared on the beloved 2000s show One Tree Hill, and worked on the fantasy series Teen Wolf too. Besides acting on TV, Asbille is also a producer.
Currently, she is producing the series Gaslight, which was first released in 2021 and stars the likes of David Nykl and Shalev Snitz.
Wendy Moniz as Lynelle Perry
Lynelle Perry is a Montana Governor turned Senator who also happens to be John Dutton's love interest. While she may have left for Washington thanks to her position, we're sure that the two will continue their 'friendly' relationship as season 5 continues in some way.
Wendy is another TV veteran on the Yellowstone cast. Over the years, she has starred in shows such as The Guardian, Nash Bridges, Damages, and The Guiding Light. Fans may also recognise her from her appearances in the Marvel series Daredevil and on the hit drama series House of Cards.
Currently, Moniz has no new projects after Yellowstone lined up. So, it's time to sit back and enjoy all her work in the Yellowstone timeline before catching her future gigs.
And that is everything on the Yellowstone cast! For more ranches and fun, check out our guides to everything we know about the Yellowstone spin-offs 6666 and 1883 season 2. To watch Yellowstone, you can sign up for Paramount Plus through our link here.