What's new on Paramount Plus this October? With so many streaming platforms to choose from, you might be wondering if Paramount Plus is worth your time and money. Well, we're here to show you that there's plenty of brilliant content on there, with a comprehensive guide on what's coming this month.
When it comes to the best streaming services, Paramount Plus is something of a newborn. But that's not to say that it hasn't got skin in the game, since the platform can boast some of the biggest and best TV series and best movie franchises to date.
Usually on the platform, you'll be able to find the likes of Star Trek, Yellowstone, and the Mission: Impossible movies. But what exactly is there to watch this month? Well, read on, because here's everything new on Paramount Plus this October.
New on Paramount Plus for October 2023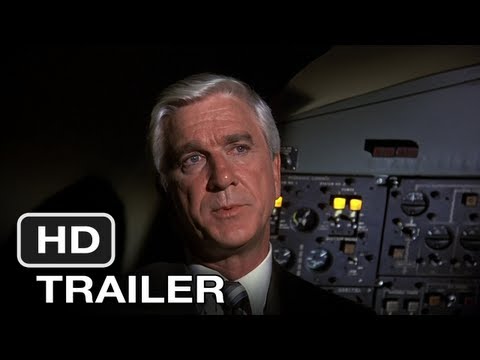 New on Paramount Plus October 1
A Royal Night Out* (2015)
A Simple Plan* (1998)
Airplane!* (1980)
Airplane II: The Sequel* (1982)
Akeelah and the Bee* (2006)
Almost Famous* (2000)
American Graffiti* (1973)
An American Haunting (2005)
Babel (2006)
Bend It Like Beckham* (2002)
Beowulf (2007)*
Best Defense* (1984)
Better Off Dead* (1985)
Big Game* (2014)
Birthday Girl (2001)
Birthmarked* (2018)
Body Cam (2020)
Chocolate City* (2015)
Citizen Ruth (1996)
Clerks (1994)
Crawl (2019)
Croupier* (1998)
Dance Flick (2009)
Dead Presidents* (1995)
Deep Impact (1998)
Defiance (2008)
Dirty Rotten Scoundrels* (1988)
District 9 (2009)
Dotty & Soul* (2022)
Doubt* (2008)
Eye for An Eye (1996)
Face/Off (1997)
Fatal Attraction (1987)
Fear the Night* (2023)
Firestarter (1987)
First Blood* (1982)
Flesh and Bone (1993)
Follow Her* (2022)
Getting Even with Dad* (1994)
God's Waiting Room* (2022)
Harlem Nights (1989)
Hart's War* (2002)
Home For The Holidays (1995)*
Hoosiers* (1986)
Igby Goes Down* (2002)
In & Out* (1997)
In The Bedroom* (2001)
In The Heights (2021)
Indiana Jones and the Kingdom of the Crystal Skull (2008)
Indiana Jones and the Last Crusade (1989)
Indiana Jones and the Temple of Doom (1984)
Indiana Jones and the Raiders of the Lost Ark (1981)
Inside Llewyn Davis* (2013)
Into The Wild* (2007)
Iris* (2001)
Jackass Number Two (2006)
Jessabelle* (2014)
John Grisham's The Rainmaker (1997)
Just Between Friends* (1986)
Lara Croft Tomb Raider: The Cradle Of Life (2003)
Lara Croft: Tomb Raider* (2001)
LX 2048* (2020)
Malcolm X* (1992)
Mansfield Park* (1999)
Mary Shelley's Frankenstein* (1994)
Mean Creek (2004)
Midnight Cowboy* (1969)
Minority Report (2002)
Moonstruck* (1987)
More American Graffiti* (1979)
Mr. & Mrs. Bridge* (1990)
Mrs. Brown* (1997)
Mulholland Drive* (2001)
Notorious* (2009)
Phantasm* (1979)
Pioneer Woman* (1973)
Planes, Trains and Automobiles (1987)
Private Parts (1997)
Rambo: First Blood Part II* (1985)
Rambo III* (1988)
Raze* (2013)
Salmon Fishing in the Yemen (2011)
Save the Last Dance (2001)
Saving Private Ryan* (1998)
Say Anything* (1989)
School Ties (1992)
Scrooged (1988)
Semper Fi* (2019)
Sexy Beast (2000)
Silence (2016)
Six Degrees of Separation* (1993)
Sleeping with the Enemy* (1991)
Smoke Signals* (1998)
Smokey and the Bandit* (1977)
Smokey and the Bandit II* (1980)
Smokey and the Bandit Part 3* (1983)
Summer of Sam* (1999)
Suspiria (1977)*
Teeth* (2007)
The Aviator (2004)
The Boys in the Band* (1970)
The Contractor (2022)
The Conversation* (1974)
The Curious Case of Benjamin Button* (2008)
The Duchess (2008)
The Firm (1993)
The Grudge (2004)
The Host* (2006)
The Integrity of Joseph Chambers* (2022)
The Italian Job (1969)
The Italian Job (2003)
The Love Guru (2008)
The Man Who Shot Liberty Valance (1962)
The Missouri Breaks* (1976)
The Newton Boys* (1998)
The Original Kings of Comedy (2000)
The Prestige* (2006)
The Queen* (2006)
The Remains of the Day* (1993)
The Ring Two* (2005)
The Station Agent (2003)
The Warriors (1979)
The Wings of the Dove* (1997)
Titanic (1997)
Train to Busan* (2016)
Universal Soldier (1992)
Vampire in Brooklyn (1995)
Vamps* (2012)
Vanilla Sky (2001)
What Lies Beneath* (2001)
Who's Harry Crumb?* (1989)
William Shakespeare's Romeo + Juliet* (1996)
Young Adult (2011)
New on Paramount Plus October 2
Lotería Loca (Season 1)
The Price is Right at Night
New on Paramount Plus October 3
The Young & the Restless (Season 51)
New on Paramount Plus October 4
Blaze and the Monster Machines (Season 6)
Ex on the Beach (Season 6)
Louis Tomlinson: All of Those Voices
Siesta Key (Season 5)
New on Paramount Plus October 5
Bargain premiere
Monster High 2 premiere
New on Paramount Plus October 6
The Caine Mutiny Court Martial premiere*
Pet Sematary: Bloodlines premiere
New on Paramount Plus October 9
New on Paramount Plus October 10
Painkiller: The Tylenol Murders premiere
New on Paramount Plus October 11
Are You Afraid of the Dark? (2019) (Season 3)
Inside the Factory (Seasons 3-5)
New on Paramount Plus October 12
New on Paramount Plus October 13
New on Paramount Plus October 14
New on Paramount Plus October 17
New on Paramount Plus October 18
Homefront
Teen Mom Family Reunion (Seasons 1-2)
Teen Mom: Girls Night In (Seasons 1-2)
Teen Mom: Young & Pregnant Season 3)
The Penguins of Madagascar (Season 2)
Tyler Perry's Young Dylan (Season 3)
New on Paramount Plus October 24
New on Paramount Plus October 25
Isle of MTV: Malta
Air Disasters (Seasons 1-7)
MTV Cribs (Season 19)
Reno 911! It's A Wonderful Heist
New on Paramount Plus October 27
Fellow Travelers premiere*
*Available for Paramount Plus with Showtime subscribers
New on Paramount Plus October Highlights
Frasier reboot season 1 premiere
Well, well, well. If it isn't the blues calling. (Tossed salad and scrambled eggs.) Fans of one of the best comedy series ever made will have been waiting for the Frasier reboot release date for years, and it's finally here. Frasier Crane returns to Boston to bond with his college-bound son, and we can only imagine that various antics ensue. It's a whole new era for everyone's favorite radio psychiatrist!
Honestly, we've had our eye on this one for a while. And though it's not what most will have lined up for their October viewing fare, you can bet your bottom dollar that a lot of people will be signing up to Paramount Plus just to watch this.
The Warriors (1979)
If you're looking for a creepy film this October that's not overtly horror-based, The Warriors is a great compromise. Set in a neo-punk style take on New York, various gangs from the city all come together on one night to witness a speech by an infamous leader. However, when he's murdered, The Warriors are blamed, and they must make their way across the city all the way back to their home turf of Coney Island and not get killed doing so.
The Warriors is a simple premise: a quest to get back home before morning. However, with each section of the city occupied by a rival gang, the Warriors face danger and threat every step of the way. It's easily one of the best thriller movies of the '70s, and that's saying something.
If you don't already have Paramount Plus, you can sign up for the platform below.
And if you want to get to know Paramount Plus' IPs a little better, you can check out our guides to the Yellowstone cast, our Strange New Worlds season 2 review, and how to watch the Transformers movies in order. Alternatively, make sure to note all the new movies coming to big screens this year. We also have a list of the best Paramount Plus shows.
For other streaming services, take a look at everything new on Netflix, new on Disney Plus, and new on Amazon Prime this month.