Just when it looked like it was all over and the Duttons were set to leave us forever, Taylor Sheridan gives us something to live for and throws not one, but two new Yellowstone spin-offs our way. Now we're obsessed with finding out everything we can about the Yellowstone 1944 release date.
Yes, you read that date right. On top of another modern-day Yellowstone story, we're also taking a trip back in time (again) to expand the Yellowstone timeline. We've had 1883, 1923, and now we're riding into the 1940s to see if Sheridan can add another mind-blowing Western drama series to his collection. Here's everything you need to know about the new TV series.
What's the Yellowstone 1944 release date?
While there's no confirmed release date just yet, we think a late 2025/early 2026 release date is very likely.
Honestly? We weren't expecting any more Yellowstone series on top of the already growing slate. But the news came when it was announced that Yellowstone season 5 part 2 would be premiering in late 2024, where the president and CEO of Showtime and MTV Entertainment announced that Sheridan was working on Yellowstone 1944 and another spin-off, Yellowstone 2024.
Right now, the Dutton creative team will be working on wrapping up the mainline show, and they still have the 6666 release date to think about. So, we're thinking that no work is going to get done on 1944 until Yellowstone has started airing in November 2024.
Add a year on for pre-production and shooting, and we could be looking at a late 2025 release date if we're lucky.
Who's in the Yellowstone 1944 cast?
We think 1944 will see the return of some 1923 cast members, namely Brandon Sklenar as Spencer Dutton.
The Yellowstone cast just keeps on growing, doesn't it? Well, this is where things get a little complicated, because 1944 could actually answer one of the biggest ancestral questions of the franchise.
It's never actually been confirmed who John II's (John Dutton's late father) parents are. But it's generally believed that it's Spencer and Alexandra Dutton, so we assume these two will have a larger part to play.
All signs point to 1923 season 2 seeing Spencer inherit the Yellowstone ranch, so twenty years ahead, we know he's very likely to be running the place and raising his son. Basically, we're closing the gap between the past and the present when it comes to JD and his ancestors.
Matthew McConaughey is tapped to play a role in the expanding Yellowstone universe, though it's not confirmed if it's 1944. Frankly, a McConaughey Yellowstone series could go either way, since we think he could be the leading man in a new modern-day arc, or have a smaller role in an older era just as easily. That said, would we want to see him kick back with the Duttons of old? Hell yeah.
Here's the expected Yellowstone 1944 cast:
Brandon Sklenar as Spencer Dutton
Julia Schlaepfer as Alexandra
Darren Mann as Jack Dutton
Michelle Randolph as Elizabeth Strafford
What's Yellowstone 1944 about?
The official plot of Yellowstone 1944 hasn't been confirmed, but based on the events of 1923, we can work it out.
While there's still the second season of 1923 to come, we can use our historical knowledge of the Yellowstone universe to work out what's ahead for the Duttons in this era. (See? We knew there was a good reason to watch Yellowstone over and over!)
Here's where we at in 1923: The Duttons are in financial ruin. Spencer is headed back from Africa, separated from his new wife, Alexandra. Jack and Liz are struggling to have a baby. The ranch is due to be seized by Donald Whitfield. It's looking bleak. Now, we know John II must have been born in the 1920s, since he died in what appears to be in the late 1990s.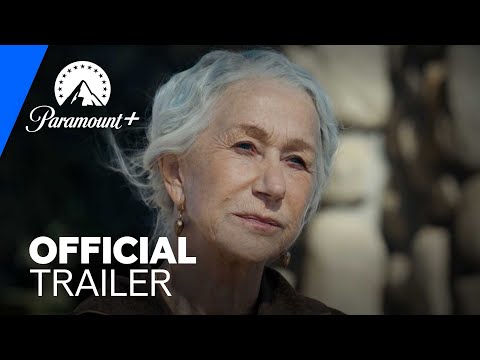 So we predict that 1944 will see older versions of Spencer, Alex, Jack, and Liz running the Dutton ranch, and raising John II to become the new heir to the land. 1923 tackles the Duttons working through the Great Depression and fast-moving advancement (I.E cars, electricity), and what happened in the 1940s? World War II.
Now, we're not saying the Duttons are going to be fighting off Nazis (but man, that's a wish we didn't know we had), although it's likely the war will impact the daily happenings at the ranch. Perhaps the Dutton men will be sent off to fight, leaving the women in charge. (Please, Taylor! Please!)
Is there a Yellowstone 1944 trailer?
We'll be waiting until at least 2025 for a Yellowstone 1944 trailer, since production hasn't even begun.
In short: hold your horses. Literally. As we said above, things probably won't be moving on this series until the original Yellowstone story is wrapped up, so we don't think they'll be filming 1944 until early 2025.
We'll keep our eyes peeled, so be sure to check back. In the meantime, check out the below clip from 1923, which shows the Dutton men doing what they do best…waxing lyrical about nature, man, and the nature of man.
Where can I watch Yellowstone 1944?
As with other Yellowstone spin-offs, 1944 will end up on either the Paramount Network or head straight to Paramount Plus.
These days, the spin-offs tend to head straight to the Paramount Plus streaming service, so we think that'll be the case for this new show. Thankfully, we have a breakdown of everything new on Paramount Plus in the meantime, and you can sign-up to the platform with our link below.
How many 1944 episodes will there be?
Yellowstone 1944 should end up with between eight to ten episodes, as that's usually the case with this franchise.
1923 season 1 had eight episodes, while 1883 had ten, so we'd be surprised if 1944 ended up having any more than this.
That's all there is to know about Yellowstone 1944 so far. While you wait for more news, check out our guide to the 1923 cast and find out why Yellowstone is canceled. You can also see if there's potential for a Yellowstone season 6, and check out our guides to the best Yellowstone characters and 10 shows like Yellowstone to watch next.
What's more, we've got features on why Dallas ran so Yellowstone could fly, and why we hated the Yellowstone movie, then changed our mind.