What are all the Yellowstone series ranked? A long time ago (2018), a man (Taylor Sheridan) would create a TV series. It was one that would later lead to one of the most enticing small-screen universes of recent years.
We're, of course, talking about Yellowstone. When Taylor Sheridan put pen to paper to create a drama series that combined elements from some of the best Westerns of years gone by with the allure of old-fashioned soap operas, he was making history. These days, the Yellowstone cast is known by all, and the Yellowstone timeline only continues to grow.
But there are still some who haven't stepped foot onto the fictional Dutton Ranch just yet and may be intimidated by the interwoven spin-offs and stories. Luckily, we've watched every episode of every Yellowstone series, so we can tell you with certainty which are the best and which are skippable. Without further ado, here's every Yellowstone series ranked from worst to best.
Every Yellowstone series ranked from worst to best:
3. 1923 (1923 – present)
It may not be the best TV series of the bunch, but in the grand scheme of things, 1923 doesn't actually stand as one of the worst. Still, when compared to its Yellowstone brethren, there's something lacking. It sounds bizarre to say, given the star power it boasts, but sadly even Harrison Ford and Helen Mirren don't quite boost this spin-off to the same level as others in the Yellowstone collective.
That's not to say that the 1923 cast isn't putting in the work, and Helen Mirren, as per usual, keeps claim of her spot as one of the best actors of all time, but none of the others seem to stand out as a result of their performances.
It's a testament to the Yellowstone verse when even its weakest show still manages to prove itself different from the rest. 1923 is set against the backdrop of advancing technology, and it's genuinely surprising at times to see the Duttons still riding their horses while the rest of the world has started driving cars. Plus, the switching back and forth between the Montanan mountains and the wilds of Africa provides a nice change of pace.
Perhaps the reason why 1923 falls where other Yellowstone shows fly is because it feels distinctly un-Dutton. In a show so dedicated to the concept of legacy, this era of the family is spread out far and wide, which leaves it lacking focus.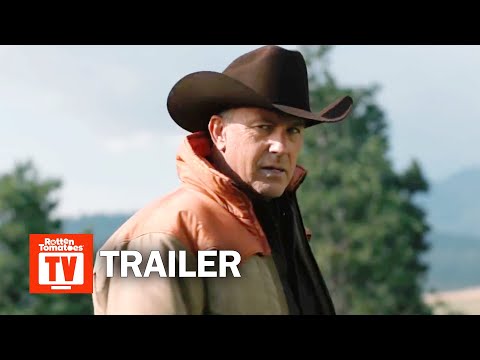 2. Yellowstone (2018 – present)
The flagship show became a phenomenon for a reason. High drama, explosive personalities, and ongoing storylines are all mere fodder for what is essentially the world's coolest tourism video for Montana. Montages of cowboys on horseback and rodeo spectaculars are the engine that keeps this series chugging.
Each of the characters is memorable and distinctive but feels part of a larger collective, and the dialogue (while often acting like a Mad Lib made up of swear words and nature references) usually has the effect of a verbal fist pump.
If there's one thing to be said about Yellowstone, it's that this series is never dull. From exploding meth labs to absurd forgotten plotlines about dinosaur remains, every episode has the ability to simultaneously leave you spinning and wanting more.
1. 1883 (2021 – 2022)
1883 is the shining jewel in Yellowstone's crown, without question. It acted as a grand departure from the original series, jumping back in time to when the Duttons first set out across the Great Plains to make their claim on land. Here, the focus is turned away from the gruff monologues of men, and is instead turned to the soft gentle ramblings of the young Dutton daughter, Elsa.
From the opening scene, it's clear that this series offers something that the rest of its counterparts cannot: genuine stakes. While the Duttons of today risk loosing their multi-million dollar land because they refuse to sell, the Duttons of yesteryear are facing starvation, famine, and brutal death.
What's more, putting Elsa in the narrative driver's seat changes the scope of the series entirely. Instead of being a volley for power between men in suits, it becomes a tale of sexual awakening and longing for adventure. And while we're very aware that the Western has always been a genre for women, it's nevertheless a surprise to see it acknowledged in Yellowstone.
If there is a flaw of 1883, it comes in the form of an overused narration on Elsa's part. It bookmarks the beginning and end of each episode, and often appears throughout. When the visuals and performances work this well, we may not need as much explaining as Taylor Sheridan thinks we might.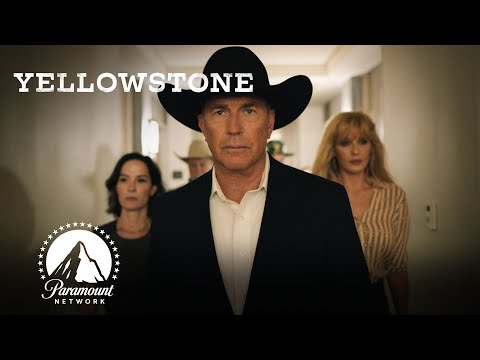 There you have it, partner. There's still plenty more to come from this world, so we'll update as and when new shows come to pass. And if you'd like to know more about what's on the way, take a look at our guides to the 6666 release date, Lawmen: Bass Reeves release date, and the 1923 season 2 release date. You can also find out more about the Yellowstone season 5 part 2 release date, and see if there will be a Yellowstone season 6. What's more, we've got all the best Yellowstone episodes picked out for you.
And take a look at our features on why we think Dallas ran so Yellowstone could fly, as well as what to do now that Yellowstone is breaking up with you. Plus, see what else is available to watch with our guide to everything new on Paramount Plus this month. If that's not enough, check out all the best Taylor Sheridan TV series and movies.