What is the Dutton family tree? Duttons here, Duttons there, Duttons everywhere! It seems there's only one family in Montana that rules the roost, and they're scattered throughout history.
Yes, any Taylor Sheridan fan worth their salt knows you can't have Yellowstone without the Duttons, and this family has deep roots. So, while we wait for Yellowstone season 5 part 2, we thought we'd look into the lineage of our favorite Yellowstone characters so you have a better understanding of how all these Johns, Jacobs, and other J's are related.
First Generation Duttons onward (1883)
Thankfully, the first Duttons we meet within the Yellowstone timeline are a smaller group, so it's easier to keep track of who's who. They also happen to be the most hardcore Duttons of the bunch, no lie. I mean, they pick up their lives, join a convoy of European immigrants, and travel from Texas to Montana, encountering every natural and human danger there is. Hurricanes, bandits, and rushing rivers…they've been through it all.
James Dillard Dutton is the head of this family, and he's convinced them all to travel across the West with him to find their forever home. Together with his wife, Margaret Dutton, James has two children: Elsa Dutton and John Dutton I. James is a level-headed, experienced traveler and keeps a watchful eye on his family.
James' strict sister (Claire) and his unappealing niece (Mary Abel) join them on their journey, but sadly, they perish early on. James also has a brother, Jacob Dutton, who lives elsewhere with his wife, Cara. When James and Margaret find Yellowstone and make their home there, they have a second son, Spencer.
Second Generation Duttons onward (1923)
When James dies, Margaret writes to his brother Jacob and begs him to come to Yellowstone to help her and her sons through tough times. Jacob and Cara travel to the Dutton ranch, only to find Margaret frozen to death and the boys on their last legs. Together, they raise John I and Spencer and take over the ranch. At some point, Spencer decides to become the coolest Dutton and travels to Africa, where he tracks lions in the wilderness.
John I stays behind to help run the ranch, eventually marrying a woman named Emma. Together, they have a son named Jack. Young Jack meets and falls in love with Elizabeth, and although the couple gets pregnant, she suffers a miscarriage. Times aren't great for these Duttons, considering how they're living through the Great Depression. With no money and little hope, they're struggling to keep things together.
In Africa, Spencer meets the affluent Countess Alexandra, who falls in love with him and runs away from her fiance to be with Spencer. The two make a perilous journey back to America when Spencer hears that John I have been killed in a gunfight. But the two are separated, and she vows that she will find him and meet him in Bozeman, Montana. (Expect the 1923 season 2 release date to pick up on this cliffhanger.)
It's not confirmed within the Yellowstone canon whether the Dutton lineage is then continued by Jack and Elizabeth or Spencer and Alex, but it's generally believed that Spencer and Alex then go on to have a son, John II.
Third Generation Duttons onward (present day)
Here they are: they Yellowstone cast you're most familiar with! John Dutton II and his wife produced one of Yellowstone's greatest exports: John Dutton III. They also had a baby boy, Peter, who died a few hours after he was born. John III married Evelyn Dutton, and together they had three children: Lee, Beth, and Kayce. They also adopted a baby boy, Jamie, whom they raised as their own after his father abused and killed his wife. (A decision John III would go on to regret? We think so! He's a stain on the Dutton legacy!)
Lee dies before he can marry or have children, and Beth is unable to have children due to the fact that she unknowingly had her womb removed during an abortion on the Broken Rock Reservation. Kayce would go on to marry Monica Long, who came from the Reservation, and together they had a son, Tate. Tate is the only biological grandson of John Dutton III and the heir to the Dutton ranch.
Jamie (ew), who ran for office, ended up in a relationship with his assistant, Christina. She appears several months after they end their relationship, telling him that she's pregnant. Later, she has a baby boy, who she claims is Jamie's. Of course, he's not technically a Dutton by blood, and he's the spawn of Jamie, but we'll give him a pass because he's an innocent baby.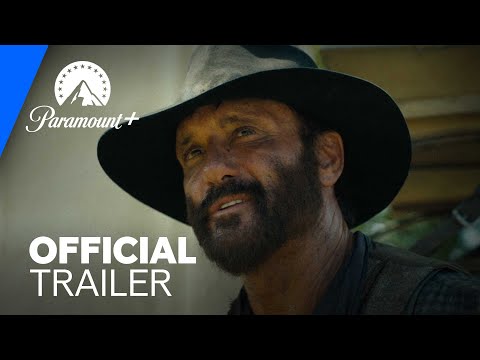 Find out what's next for one of the best TV series of all time when Yellowstone season 5 part 2 rolls around with our guide. Or, if you want to explore the land without the Duttons, check out our guide to the 6666 release date. What's more, we've got a whole list of the best drama series out there, perfect for binging!
Plus, find out if Yellowstone has been canceled, see why Kevin Costner is leaving Yellowstone, and don't miss our feature on why James Osborne hated the Yellowstone movie, but now he's changed his mind.