What is the Yellowstone season 5 part two release date? Kevin Costner's show about the trials and tribulations of the Dutton family ranch is one of the biggest series on TV. Sadly, it's about to come to an end.
The return of Yellowstone season 5 with its final episodes will be the end of the series. Yellowstone is canceled, with Kevin Costner dropping out of the series. It's the end of an era for one of the best TV series around, and marks the conclusion of the mainline Yellowstone series that sparked many a spin-off.
The rumors were true, and fans are more desperate than ever to learn about the Yellowstone season 5 part 2 release date in order to figure out how it's going to impact the Yellowstone timeline and the Yellowstone cast. Read ahead for everything you need to know.
Yellowstone season 5 part 2 release date speculation
The Yellowstone season 5 part 2 release date is currently unconfirmed, but we think it'll land in mid-2024.
The second half of the season was due to commence filming in August 2023. However, with Costner still in dispute with creator Taylor Sheridan about the production schedule and the ongoing 2023 Writers Strike and Actors strike, that August date came and went with no luck.
So what does all this mean for the Yellowstone season 5 part 2 release date? Well, mostly that we don't know when it's coming, and we won't know until production actually begins. If we were to estimate now, we'd speculate that the Yellowstone season 5 part 2 release date will air in mid to late 2024.
Who's in the Yellowstone season 5 part 2 cast?
It has not yet been confirmed that Kevin Costner will return for the Yellowstone season 5 part 2 cast, but the rest of the Duttons and the ranch hands should come back to finish things up.
Costner's absence would be a huge shake-up and would spell serious trouble for the plot. However, aside from Costner (who may or may not be in the series, depending on how this is all resolved), the main season 5 cast will return to finish the story for their respective Yellowstone characters.
Here's the Yellowstone season 5 part 2 cast list:
Kevin Costner as John Dutton (unconfirmed)
Luke Grimes as Kayce Dutton
Kelly Reilly as Beth Dutton
Wes Bentley as Jamie Dutton
Cole Hauser as Rip Wheeler
Brecken Merrill as Tate Dutton
Kelsey Asbille as Monica Long Dutton
Gil Birmingham as Chief Thomas Rainwater
Wendy Moniz-Grillo as Lynelle Perry
Denim Richards as Colby Mayfield
Forrie J Smith as Lloyd Pierce
Ian Bohen as Ryan
Jen Landon as Teeter
Ryan Bingham as Walker
What will Yellowstone season 5 part 2 be about?
Yellowstone season 5 part 2 plot will have the unenviable task of wrapping up established storylines while also establishing the post-Costner age of Yellowstone, laying the groundwork for Matthew McConaughey's takeover soon to come.
Starting with where Yellowstone season 5 part 1 left off, there were several major changes for the Dutton family. John became the Governor of Montana (but is already facing impeachment), half the Yellowstone ranch hands were shipping off to Texas, and the cows on the ranch caught a potentially disastrous disease. Who would ever choose to be a cowboy, hey?
On top of this, the relationship between Beth and Jamie is more fought than ever, with Beth having discovered that Jamie has a secret child. Not great for Jamie, since Beth has made it very clear in the past that she's determined to ruin his life at every opportunity. The last we saw Beth, she was reminding John that Jamie knew about everything, including the infamous train station. (AKA: The place where the Yellowstone workers dump dead bodies.)
In short, Beth has made it pretty clear she wants to kill Jamie. However whether this will come to pass remains to be seen. She's not one to doubt, that much is obvious.
After addressing all this, the Yellowstone season 5 part 2 plot will then have to establish what's next. Will it kill John Dutton? Will he retire peacefully? We know McConaughey will star in a new Yellowstone series to follow this one, so will he himself be involved? Only Taylor Sheridan knows, but answers should start coming soon enough.
Is there a Yellowstone season 5 part 2 trailer?
There is no Yellowstone season 5 part 2 trailer, as the second half of the season has not yet begun production.
But if you need a reason to binge the rest of the series again, you can remind yourself of what Yellowstone's all about with this one-minute explainer video below.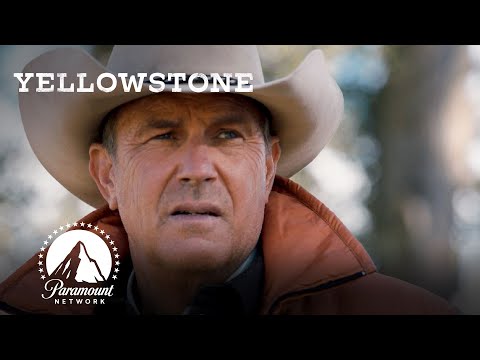 Where can I watch Yellowstone season 5 part 2?
When the new season of Yellowstone lands, it'll be available on the Paramount Network.
The way to watch Yellowstone is different depending on whether you're in the US or UK, so you can check out our guide for more in-depth info. Essentially, it'll air on the Paramount Network, likely on a weekly basis. In the meantime, you can watch every other series and spin-off stemming from Sheridan's Western universe on Paramount Plus.
If you don't have Paramount Plus, you can sign up for the platform with the link below. Once you've done that, you can also check out everything new on Paramount Plus this month.
How many episodes of Yellowstone season 5 part 2 will there be?
There should be six episodes left in Yellowstone season 5 part 2.
The season was originally commissioned for fourteen episodes, and since there have already been eight, it makes sense that we would just be getting the remaining six.
That said, the current cancellation and exit of Kevin Costner throws everything into disarray. Maybe we'll just be getting a handful of longer episodes to round everything out, or it may be that even more is required to account for the unexpected ending. But we'll assume that they're still going ahead with the remaining six for now.
If you're looking to find out which Yellowstone episodes are the best (so far), then we've got a breakdown of our top picks.
Yellowstone season 5 part 2 rumors and speculation
There's been plenty of rumors surrounding the release of Yellowstone season 5 part 2, mostly to do with the Costner and Sheridan situation, as well as whether Costner is set to return at all.
It's recently been revealed [via Puck] that the battle for John Dutton's fate has become a legal one, and that Costner even has a "moral death" clause in his Yellowstone contract, meaning Sheridan can't write off Costner in an embarrassing or off-handed manner.
Honestly, we haven't heard of this kind of thing before, but considering the sheer scale of Yellowstone and how much of it hinges on John's arc, it seems like a smart move on Costner's part to include such a stipulation.
It's a good thing we've spent a lot of time working out the possibilities for what'll happen to John Dutton, otherwise we'd be losing our minds trying to guess.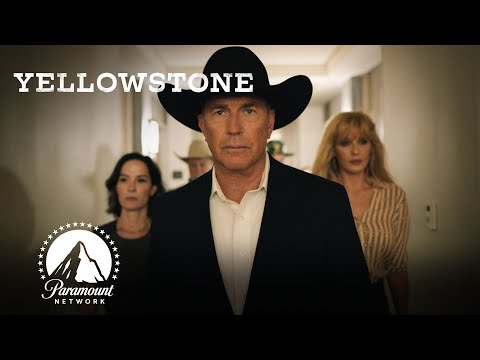 That's all we know about Yellowstone season 5, part 2, for now. Prepare to find out much more in the near future as the dust settles on the cancellation of the series and the announcement of its spin-off.
For more on Yellowstone, find out if Matthew McConaughey is in Yellowstone, before learning about the 6666 release date, the 1923 season 2 release date, or the Lawmen: Bass Reeves release date. Plus, you can read our features on what to do now that Yellowstone is breaking up with you, and why we think Dallas ran so Yellowstone could fly.
Need more Costner in your life? Well, he's got a new movie in the works called Horizon. Here's everything we know about the Horizon release date. We've also got a list of the 10 shows like Yellowstone to watch next, as well as the best Taylor Sheridan TV series and movies.