From the evil stepmothers in the infancy of animation to the heartwarming presence of character actresses in our favourite comedy movies, we think it's time to ask who are the best movie moms?
Now, best doesn't necessarily mean the perfect parent — great characters are rarely flawless, and often complex in their mistakes and relationships.
With that out of the way, to celebrate mother's day, here are some of the best movie moms of all time — they made us laugh, cry, whimper, and occasionally rethink our entire lives.
The best movie moms
Michelle Pfeiffer as Janet Van Dyne
Shelley Duvall as Wendy Torrance
Dee Wallace as Mary Taylor
Meryl Streep and Lily James as Donna Sheridan
Laurie Metcalf as Marion McPherson
Laura Dern as Marmee March
Amy Adams as Louise Banks
Sandra Oh as Ming Lee
Michelle Yeoh as Evelyn Wang
Zoe Saldana as Neytiri
10. Janet Van Dyne — the Ant-Man movies
A strange pick. Ant-Man 3 has not gotten the best reception, granted, but if the MCU movie boasts one thing, it's Michelle Pfeiffer hitting people and being aloof as part of the Ant-Man cast.
Sure, this isn't the Ant-Man character fans know from comic book pages, but her sacrifice in Ant-Man 1 for her daughter, her return in Ant-Man and The Wasp, and her ass-kicking in Quantamania are one of this vertical's saving graces.
We rarely see middle-aged women in roles where they get to do this stuff, and she's just cool. The rest of it… we don't have to think about that.
9. Wendy Torrance — The Shining (1980)
A character who gets a lot of grief, for no good reason! Shelley Duvall's performance as Wendy in The Shining is a horror movies all-timer.
Wendy, who acts like how a sane person would actually act when faced with an evil hotel and axe-wielding terror of a husband, crumbles with fear yet still manages to safely get away with her son. Physically and mentally shaken, she still won.
8. Mary Taylor — E.T. the Extra-Terrestrial (1982)
Sure, Steven Spielberg's classic is about an alien who gets left behind on Earth, but it's also about the dissolution of the nuclear family, unmoored siblings who find comfort in each other and the wig-wearing E.T., and a struggling Mary who's just trying to keep it all together.
We talk a lot about this science-fiction movie, but not enough credit goes to Dee Wallace's sensitive portrayal of an overwhelmed but open-minded mother. In the margins of this Steven Spielberg movie are so many mature details, courtesy of this quietly impactful character.
7. Donna Sheridan — the Mamma Mia movies
The thing about Mamma Mia matriarch Donna is that she's messy and loves drama. Three men, three journal entries, two musicals worth of content — her adventurous free spirit endears in both Lily James and Meryl Streep's portrayals of the character.
More than that, she's a reminder that our parents had a whole life before we were here, and it's worth snooping into. She's a stressed-out, determined woman willing to create her own path, and we love that!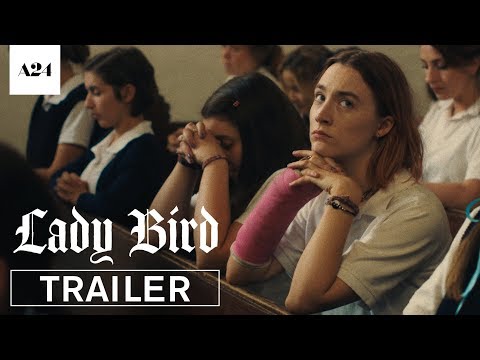 6. Marion McPherson — Lady Bird (2017)
The first of two Greta Gerwig movies on this list, Lady Bird is largely a movie about expectations — what we expect of ourselves, others, and the ways in which we can feel we're disappointing people who place their own expectations on us in return.
Marion is perhaps the teen movie's most complex character and Laurie Metcalf's subtle performance keeps everything under the surface just enough that you can see a visage coming through but have nothing spoon-fed to you.
5. Marmee March — Little Women (2019)
You could go for another live-action Marmee, but there's something about Laura Dern's soothing presence in Little Women that is guaranteed to have you clutching your chest during its most heartfelt and heartbreaking moments in this movie based on a book.
Saoirse Ronan's best scenes as Jo work so well because the fast-paced monologues and time-stopping tragedy of Beth are all played off of Dern, who never attempts to scene-steal, instead informing them with texture. There's something recognisable about her selflessness and ability to comfort.
4. Louise Banks — Arrival
Arrival is a gripping story of language barriers, bias, and our willingness to let life wash over us.
By the end of the movie, Amy Adams' Louise experiences time non-linearly, and when it comes to having to experience her daughter's death, decides that the love she had for her and the valuable time spent with her while she was alive is worth the pain of losing her.
Louise embodies the importance of communication and accepting there's no love without loss. Oh, and all of this is under the guise of Arrival being an invasion disaster movie.
3. Ming Lee — Turning Red
Turning Red is one of Disney's freshest animated movies. Ming Lee is a tough character and serves as the story's antagonist due to her overbearing nature and helicopter parenting.
While some may, correctly, say she's somewhat of a villain for most of the movie, Turning Red does a magnificent job of telling us why Ming is the way she is. Generational trauma abounds, and ultimately Ming recognises the rift she has caused with her tween daughter and grows with her instead of continuing to suffocate her with protection.
It helps that Sandra Oh delivers incredible comedic voice work, of course.
2. Evelyn Wang — Everything Everywhere All At Once
Oscar winner Michelle Yeoh recently won Best Actress for her turn as Evelyn Wang in Everything Everywhere All At Once, enough said.
Not really though, because we could gush about her flawed yet relatable character forever. Like Turning Red, The Daniels' maximalist multiverse movie deals with a mother not ready to accept her daughter, but also is a story that utilises absurdist philosophies to recalibrate Evelyns self-worth and relationship with her family.
Action star, opera singer, laundromat owner… whatever Evelyn it is, she's for sure a deserving character.
1. Neytiri — The Avatar movies
Many of the mothers on this list are from drama movies, so we're taking a hairpin turn and celebrating a fierce warrior, who fights with arrows and spears as much as she does her heart. That's right, we're talking about Avatar.
Zoe Saldaña role as Neytiri in the Avatar 2 cast defied typical action movies' gendered parenting roles and was the one who wanted to fight tooth and nail. Willing to burn it all down for her family, Neytiri won us over in The Way of Water.
And those are our best movie moms! If you like these kinds of lists, why not take a look at The Digital Fix's best female characters?
See what we think about the Avatar 3 release date, check out how to watch Everything Everywhere All At Once, or find out what new movies are coming soon.