Who are the best directors of all time? Movies would not be a thing without the people who sit in the director's chair and tell everyone what to do, so it's only right we celebrate the greatest filmmakers around.
Behind all of the best movies, stands a brilliant director who knows when to cut, when to hold, how to craft their story into the most exciting and emotional story it can be. Some filmmakers just have the golden touch, and can achieve huge success time and time again.
And that's who we are here to recognise with our list of the best directors of all time. So, step into our director hall of fame…
The best directors of all time:
Andrea Arnold
James Cameron
Jane Campion
Park Chan-wook
Agnès Varda
Alfred Hitchcock
Christopher Nolan
Kathryn Bigelow
Martin Scorsese
Stanley Kubrick
10. Andrea Arnold
This British filmmaker cut her teeth in short films, and even became an Oscar winner thanks to her short titled Wasp in 2003. Since then, Andrea Arnold has crafted some of the finest indie drama movies, often focusing on gritty storylines and social realism.
She plucked actor Katie Jarvis off the streets to star in her cult hit Fish Tank, which also features Michael Fassbender before his X-Men days. More recently, Arnold directed the meditative American Honey, and also made a documentary last year called Cow.
9. James Cameron
If the crown for best director of all time were decided purely on money, James Cameron would be the undisputed cash king. Of the highest grossing movies of all time, the top four is dominated by James Cameron movies – Avatar, Titanic, and Avatar 2.
The filmmaker's expansive imagination makes him one of the most creative minds in Hollywood, as evidenced in the richness of the Na'vi and Pandora. Check out our Avatar 2 review to see exactly why we love his new movie so much.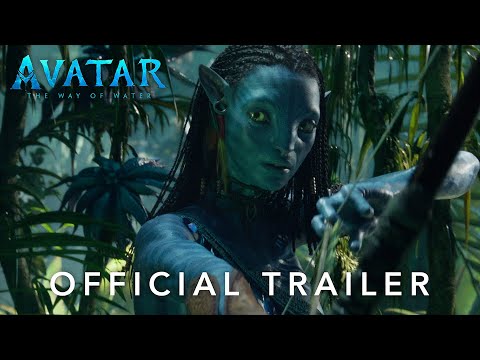 Let's not forget just how impressive Cameron's catalogue of work is, though. He is also the man behind the best Terminator movies, and he helped to continue the Alien franchise with his science fiction movie sequel, Aliens, too.
8. Jane Campion
Rather shockingly, Jane Campion became the first woman to be Oscar-nominated for Best Director twice. She earned her first nomination for the '90s movie The Piano, and eventually won the award for the Netflix movie The Power of the Dog in 2022.
Campion has a way of imbuing her work with the utmost elegance and style, often interweaving a sense of taboo and mystery to her unique romance movies.
7. Park Chan-wook
Korean movie director Park Chan-wook has such a rich variety to his work that you could use any one of his brilliant films to argue why he deserves a place on this list. From the ultraviolent action movie Oldboy, to the epic erotic thriller movie The Handmaiden, and his 2022 movie Decision to Leave, Chan-wook is able to capture some of the most stunning imagery in his mesmerising, plot twist-filled tales.
6. Agnès Varda
This Belgian born, French director amassed a whopping 61 directorial credits to her name before passing away in 2019. Among her prolific body of work are hits like the comedy movie Cleo From 5 to 7, and the '80s movie Vagabond. Somehow, Varda was only nominated for one Academy Award in her vast career, which is a travesty.
5. Alfred Hitchcock
The master of suspense simply had to make it on this list. Across his various horror movies and mystery thrillers, Alfred Hitchcock mastered the art of keeping the audience guessing with meticulous storytelling. The legendary filmmaker pioneered various filmmaking techniques, often brought the best out of his actors, and produced the template for many modern filmmakers to follow in his footsteps.
4. Christopher Nolan
Perhaps the most accomplished and most exciting modern filmmaker around is Christopher Nolan. His work in the superhero movie world will always be his most recognisable achievement, but Nolan is far more than simply a great Batman movie director.
Christopher Nolan movies push the boundaries of what is possible in cinema, be it mind-bending sci-fi like Inception and Interstellar, technically astounding war movies like Dunkirk, or intricate time travel movies like Tenet. We can't wait to see what he does with Oppenheimer, but one thing's for sure, as long as Christopher Nolan is competing with himself, cinema is the winner.
3. Kathryn Bigelow
When we talk about filmmakers bringing a diverse range to their work, few exemplify this better than Kathryn Bigelow. She's brought us a gnarly vampire movie in Near Dark, various gripping movies based on true stories like Zero Dark Thirty and The Hurt Locker, and the ultimate dudes being bros thriller in the Keanu Reeves movie Point Break.
2. Martin Scorsese
Is there a more reliable filmmaker out there than Martin Scorsese? Everything he touches is pure gold, and he's been putting out hits since the '70s. The indefatigable nature of Marty's work has firmly established him as one of the best to ever do it, and he's still going, so who knows what amazing work lies ahead.
Scorsese pictures are often violent, but he manages to tackle the criminal world with a deftness, fervour, and humour that allows his stories to feel so incredibly human and almost relatable. He never fails to draw the best out of his actors, and frequent collaborators like Robert De Niro, Leonardo Di Caprio, and Joe Pesci have all turned in performances of the highest order for Scorsese over the years.
1. Stanley Kubrick
Though he only has 13 feature films to his name, Stanley Kubrick did enough over those pictures to earn himself our number one spot as the greatest director to ever live. In a case of quality over quantity – aside from his shaky feature debut Fear and Desire – Kubrick put together a body of work that is simply untouchable.
The truth is, Stanley Kubrick completed the art of filmmaking; he tackled war with Paths of Glory and Full Metal Jacket, made us laugh with Dr Strangelove, terrified us with The Shining and A Clockwork Orange, intrigued with Eyes Wide Shut, and somehow took us to outer space before man even set foot on the moon, with his pièce de résistance, 2001: A Space Odyssey. Ask any filmmaker working today about the works that inspired them, and you're almost certain to find a mention to one of Kubrick's movies.
And, cut! Those are the best directors of all time, though we could have added so many more (and will in due course). For more lists like this, you should check out our rundown of the best 2000s movies or the best detective movies. Alternatively, look ahead to the future and check out all the best 2023 movies coming up.