Here are all five Damien Chazelle movies ranked. The acclaimed filmmaker is the youngest ever recipient of the Oscar for Best Director, so we know he's good at what he does. But which of his pictures is the best?
Damien Chazelle has made some of the best movies of the last decade since making his big breakthrough with Whiplash back in 2014. His new movie, Babylon, sees Chazelle at his most outrageous and ambitious and offers a very different vibe to his more gentle work on the musical La La Land and the Neil Armstrong biopic, First Man. Before all of those, came Chazelle's debut, with the drama movie Guy and Madeline on a Park Bench.
He's a filmmaker with a distinct style and an incredible passion for movies, music, and storytelling. We think all of his films are great, but you came to see the Damien Chazelle movies ranked, and that's what you're gonna get.
Damien Chazelle movies ranked, from worst to best:
Guy and Madeline on a Park Bench
Babylon
First Man
Whiplash
La La Land
Guy and Madeline on a Park Bench (2009)
Debut films are always tricky to place in a ranking list like this. While Guy and Madeline on a Park Bench is an accomplished and impressive first feature, it's always going to be a little rough around the edges when comparing to a filmmaker's later work. With experience under his belt and a bigger budget to play with, Chazelle was always going to improve.
Guy and Madeline does give us a good taste of what Chazelle is all about as a filmmaker though, with music (and jazz music at that) unsurprisingly playing a big part in the story, and that trademark stylistic flair firmly on show.
Babylon (2023)
If you've ever watched a Damien Chazelle movie and thought he needed to go a bit darker and more debauch, then Babylon is the film for you. Our Babylon review commends the way Chazelle steps out of his comfort zone to produce something more unhinged than ever before, while staying true to his adoration for movies and music.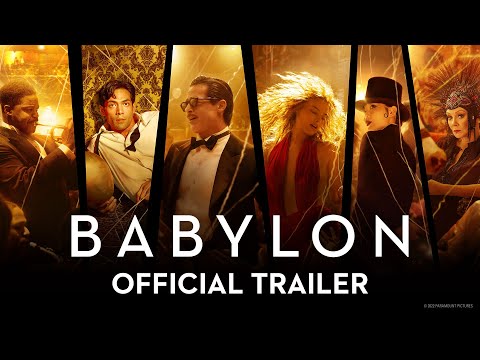 Babylon has an incredible ensemble cast, but by and large this is a Margot Robbie movie, with the actor pulling out her finest performance to date. It's a film full of stylish set-pieces, infectious energy, and shocking moments. While it doesn't always work, you have to just sit back and admire what Chazelle is going for here. Here's how to watch Babylon.
First Man (2018)
Some may call it boring, others will call it a meditative study on sacrifice, loneliness, and intense dedication to a great cause. This movie based on a true story details the lead up to the Apollo 11 mission, which saw man set foot on the moon for the first time in 1969, and stars Ryan Gosling as the eponymous first man, Neil Armstrong.
Sure, it has a little less energy than Chazelle's other films, but that's part and parcel of approaching such a story. You may think travelling to the moon is a fun and exciting ride, but First Man showcases the more difficult moments and the strain such an experience has on the humans behind the mission. Stunning cinematography, ethereal music, and nuanced performances from Ryan Gosling and Claire Foy make First man a technical marvel.
Whiplash (2014)
There may not be any gun fights or explosions in Whiplash, but this is about as close to a thriller movie as you're likely to see from Chazelle. Indeed, the electrifying dynamic between Terrence Fletcher (JK Simmons) and Andrew Neiman (Miles Teller) is a white-knuckle ride full of shouting, swearing, rushing, dragging, and flying chairs, that will keep you gripped throughout.
The frenetic energy of Whiplash, through its constantly moving camera and the impeccable editing, twinned with a thumping score, saw Chazelle break on to the scene and get film fans very, very excited.
La La Land (2016)
It's incredibly close at the top, but La La Land just takes the crown as Chazelle's best picture, because it is absolutely beautiful in every single way. From its all-singing, all-dancing opening to its heartbreaking epilogue, this movie will make you smile from ear to ear, laugh out loud, and ugly-cry.
Taking inspiration from Hollywood classics, La La Land is Chazelle's love letter to the magic of the movies and a tragi-comic take on the American dream. The Ryan Gosling movie features toe-tapping tunes, huge dance sequences, and an incredibly charming chemistry between Gosling and Emma Stone. Simply one of the best films ever, if you ask me.
For more director lists check out the Christopher Nolan movies ranked. Or, get excited about Margot Robbie and Ryan Gosling combining for the Barbie movie release date, and enjoy more musical fun with the Guardians of the Galaxy Vol. 3 release date.