What are the best action movies of all time? Sometimes, all you want are some fist fights and explosions. Bonus points if a recognizable and beloved star has to stop some over-the-top baddie, and they beat the snot out of each other at the end.
Fast and Furious, Mission: Impossible, and John Wick are just three franchises reinvigorating the genre in recent years, but there's a rich history to this side of cinema. So, to make your movie nights easier, we've put together the best movies for an action-packed extravaganza. Below, we've got beloved staples, some of the best science fiction movies, the high point for any rewatch of the Fast and Furious movies in order, and so much more.
80. Gladiator (2000)
Ridley Scott has dipped his toes into most genres: sci-fi, drama, thrillers, and historical epics. Gladiator might just be the grandest of them all, and turns a lens to the vivid, violent real-world gladiator battles. Every good action movie needs a hero we can root for, a strong villain, and a motive that works. Gladiator ticks all the boxes, and that's not even addressing the battle sequences themselves.
You can't help but feel that everyone in the ring is in genuine peril at all times. The stakes are high, made even higher by Joaquin Phoenix's merciless performance as the evil Commodus. Russell Crowe is at his best, and the scale of the sets and pace of the action makes you forget that you're watching a historical adaptation. (Jessica Cullen)
79. Brawl in Cell Block 99 (2017)
The uncompromising work of director S. Craig Zahler is certainly divisive. We loved Bone Tomahawk, but we can't stand Dragged Across Concrete.
The pinnacle of his filmography to date, though, is the grindhouse actioner Brawl in Cell Block 99, starring Vince Vaughn in a role that couldn't be further from the slacker comedies that made his name. He's a drug mule who ends up in prison, where he's tasked with killing a fellow inmate to save his unborn child from a horrific fate.
But the story is very much secondary here to the visceral impact of the action sequences. Zahler never spares the blood, and he certainly doesn't here, while Vaughn's imposing physicality turns him into a one-man army. It's not for the faint of heart, this, but it's a blood-soaked treat for those who want to see Vince Vaughn in an entirely different light. (Tom Beasley)
78. The Woman King (2022)
Gina Prince-Bythewood's ahistorical film about a ferocious unit of female warriors was a welcomed antidote to the sterile blockbusters that crowd today's action landscape.
The story is about the Agojie, who protected the African Kingdom of Dahomey in the 1800s. As General Nanisca trains the next generation for battle, Price-Bythewood's interest in character drama instead of a 1:1 recount of true events becomes apparent.
Brutal, potent, and shot beautifully, The Woman King is a showcase for its incredible cast. We don't have to tell you Viola Davis is one of the best actors of her generation, but you have to see the film to believe how well the supporting cast keeps pace with her. (Trudie Graham)
77. Transformers: The Last Knight (2017)
People love to criticize Michal Bay's Transformers movies for their uniformly dumb plots, head-spinning editing, and changing the personalities and designs of classic characters. Fair enough. But let's be honest, who among us is actually watching a Transformers movie for its clever script and plot? Not I. It'd be like watching Saving Private Ryan for the romance.
But with all that said, Transformers: The Last Knight still stands head and shoulders above other films in the franchise. Medieval battles, Transformers fighting Nazis, and some brilliant Transformer vs Transformer battles make this film a heart-pumping action epic, and one that is extremely undervalued simply because of the franchise's reputation.
If you want creative (and yes, sometimes nonsensical) adventure and action with big robots punching each other, it doesn't get much better than this. Go on, give it another chance. (James Osborne)
76. Midnight Run (1988)
There are action movies that take themselves incredibly seriously, and then there's Midnight Run. One of the best buddy-comedies of all time, it sees Robert De Niro plays an unimpressed bounty hunter who's tasked with tracking down mafia accountant Jonathan 'The Duke' Mardukas, who embezzled money from the mob boss and skipped out on his bail.
It's supposed to be an easy gig — a "midnight run" — but things go horribly wrong when they find themselves on the run from the FBI, the mob, and various other chaotic troubles. Comedies aren't often nominated for Best Picture at the Academy Awards, but Midnight Run picked up that very nomination when it was released.
A perfect blend of impressive action and laugh-out-loud comedy, Midnight Run is an unusual blend of tropes led by the incredible dynamic of De Niro and Charles Grodin. (Jessica Cullen)
75. Scott Pilgrim vs. the World (2010)
Edgar Wright knows his way around action more than most, and there aren't many greater examples of his flair for a fistfight than Scott Pilgrim. He borrows liberally from videogame aesthetics as he brings Bryan Lee O'Malley's graphic novel series from page to screen, transferring the visual look and tone into cinema as an irresistible merging of different mediums.
Michael Cera both harnessed and transcended his likable comedy loner persona, while Mary Elizabeth Winstead went beyond Manic Pixie Dream Girl as Ramona Flowers. The jokes come faster and funnier than the average stand-up comedy show – "Once you were a ve-gone, now you will be-gone" is an all-timer – while every fight is completely different and totally innovative.
To top it all off, there's now an anime series based on the story, reuniting most of the movie's cast. Graphic novels, live-action films, and anime – all inspired by video games. How many more formats can Scott Pilgrim conquer? (Tom Beasley)
74. Polite Society (2023)
One for fans of wacky actioners like Everything Everywhere All at Once, Polite Society is a surreal action-comedy following a teenage girl, Ria, who dreams of becoming a stunt woman.
Among the fantastical fight sequences and outlandish plot, you'll find a family in trouble. When Ria's sister gets engaged to a suspicious man, her sister and a rag-tag group of friends dive head-first into uncovering what they think is a nefarious scheme.
Polite Society is playful and dramatic in all the right places, and its wild concept rarely undercuts the sisterhood that anchors it. The gorgeous costumes? Well, they're just the cherry on top. (Trudie Graham)
73. Thor Ragnarok (2017)
Superhero movies are, for the most part, action movies with some fantastical or sci-fi elements, and none understand this better than Taika Waititi's fantastic Thor Ragnarok. Before the Thor series was turned into a screwball comedy (we're looking at you, Love and Thunder), the Marvel character's greatest hour was in Ragnarok, which pits him and Loki against their terrifying sister Hela.
It's adventurous, fun, fantastical, and is filled with new and exciting characters. But, the highlights in the film are three action sequences in particular. First, Hela vs the Asgardians. It has a gorgeous fluidity that's perfect for the Marvel villain. Then, Thor vs Hulk in the arena. Watching the heroes showdown is the stuff of crossover comics, and it doesn't disappoint.
Finally, there's a climactic battle on the bridge to Byfrost. You get the iconic wide shot of Thor crashing down upon Hela's goons. It's so well designed, so well executed, and so much fun. (James Osborne)
72. The Magnificent Seven (1960)
Westerns can be just as action-packed as their modern, city-slicking counterparts, and no movie proves that more than The Magnificent Seven. A direct remake of Akira Kurosawa's masterpiece Seven Samurai (get ready to see that later on this list), director John Sturges takes on the story of a group of men hired by a small community to take vengeance on their behalf. It's the stuff the best Westerns are made of and includes everything you love about the genre.
It's not paced at neck-break speed, but it's got a killer cast and manages to make a small-scale Western look incredibly cinematic. There was a 2016 remake starring Chris Pratt, which ups the action plenty, but be sure to catch the original before you go skipping ahead. (Jessica Cullen)
71. Raiders of the Lost Ark (1981)
When you've got Harrison Ford outrunning a giant rock and cracking a whip at people, it's an action movie. A classic one, in fact. From the moment Ford put on that hat, he solidified his somewhat underappreciated position of action star, and Raiders proves that he had plenty to offer among much more obvious stars of the trope.
Honestly, as each of the Indiana Jones movies progressed, they became bigger, more dramatic, and introduced more expansive action set pieces into the collection. Yes, it's also adventure, and it's also sort of a romance, but action is often best when it's elevated by other elements, and boy, does Indy know how to elevate. (Jessica Cullen)
70. Ready Player One (2018)
You would think a movie about people playing a video game wouldn't be so thrilling, but Ready Player One takes place in a futuristic reality in which the game is so realistic, it consumes you. Steven Spielberg's adaption of Ernest Cline's novel is a look at consumerism through an action-packed lens, telling the story of one underprivileged teen who finds he has a shot at one of the biggest games known to man.
If he wins, he can change his life for good. However, certain corporate heads aren't too pleased about some ordinary player besting them, so he and his virtual buddies must go through a series of complicated digital challenges. There are '80s references in every corner of this movie, with a poppy soundtrack and fast-paced style that makes you feel as though you're in the game yourself. (Jessica Cullen)
69. The Hunger Games (2012)
Easily the best YA adaptation of the time, The Hunger Games launched not only an incredibly profitable and pop culture-forming franchise but also put a violent and dangerous spin on the genre. Set in a dystopian North America in which children from poor communities are pitted against each other to the death, one girl becomes a symbol of a revolution.
The entire series becomes more high stakes and vast as it goes on, but each movie still serves as a sequence of action set pieces that will leave you on the edge of your seat. Perhaps the biggest shock of all throughout the series is that each deadly game is created and controlled by other humans, who are all far too happy to watch the chaos unfold. (Jessica Cullen)
68. Everything Everywhere All at Once (2022)
A24 isn't usually in the business of producing action movies, but Everything Everywhere All at Once is the grand exception. A universe-bending, reality-hopping tale of a mother and daughter's strained relationship, things are thrown out of whack from the get-go.
While this is partly an intense family drama, it doesn't shy away from dramatic choreographed fight sequences and chases, making this one of the most surprising action movies of the bunch. And really, when a movie makes your heart race in one moment and cry in the next, what more could you want? Read our Everything Everywhere All at Once review for more! (Jessica Cullen)
67. The Warriors (1979)
Firstly, let's clarify that when we say that The Warriors is one of the best action movies of all time, we are talking about the theatrical cut (avoid the director's cut, trust us). But, if you are watching the correct version of this cult classic, then, oh boy, are you in for a treat. The Warriors is stylish and has inspired the likes of John Wick 4 and more.
Set in a fictional version of New York City where different gangs protect their turf, one group – the titular Warriors – is framed for the murder of the most respected leaders in the city. The film follows the gang as they race back to their home turf (Coney Island) while avoiding other gangs who are out for their blood.
The plot may sound simple, but it will get your heart racing as you see bodies flying through subways. So, what are you waiting for? "Come out and play" this hit for your next movie night! (Emma-Jane Betts)
66. 300 (2006)
When we watch action movies here at The Digital Fix, we give extra points for style, so you know that Zack Snyder's fantastical historical epic 300 scored tens across the board. From iconic lines (This is Sparta! Being our personal favorite) and non-stop thrills, 300 is a masterfully fun action movie – no matter the occasion.
Loosely based on the '90s comic series of the same name, 300 shows a fictional retelling of the Battle of Thermopylae – where the Spartan army faced the Persian "God-King" Xerxes. If you are after historically accurate accounts, this isn't the film for you.
However, if you want to see dramatic close-ups, stylish slow-motion fight scenes, and a bunch of sweaty fighters covered in blood, then you won't find a more perfect film. For more on this classic, read our article breaking down the true story that inspired 300. (Emma-Jane Betts)
65. Escape from New York (1981)
When you think about the best John Carpenter movies of all time, your mind may immediately go to horror. But trust us, Escape From New York is a masterful testament to the director's ability to deliver thrills, kills, and a stylish action flick.
Set in a dystopian world where Manhattan is now a boarded-up prison, the film tells the story of a rescue mission being conducted once the president of the United States's plane is attacked, and his escape pod ends up in NYC. It is up to a convicted felon (Kurt Russell) to take the president to safety and save the day.
Paired with its unique premise, Escape From New York has all the technical parts that make it an instant classic. There is great acting, killer choreography, and so much style in every shot that you'll struggle to find another '80s movie that is as cool as this. (Emma-Jane Betts)
64. Dredd (2012)
Based on the 2000 AD comic strip Judge Dredd and starring Karl Urban as the titular enforcer, Dredd is the definition of 'non-stop action' and is just (for lack of a better phrase) downright awesome. Every moment of Dredd is pure adrenaline-filled fun, and when you pair that with its beautifully shot sequences and perfect pacing – well, you've got a movie night winner.
Judge Dredd is a law enforcer with immense power. He has the authority of a judge, jury, and executioner. So, when he and his new partner are forced to take down a drug lord in a massive and eerily closed-off block of high-rise apartments, you know that things are going to get messy. Dredd's story is simple, but it's also captivating and (in our mind) is the perfect example of a top-tier B-movie. This is a cult classic for a reason, so what are you waiting for? (Emma-Jane Betts)
63. Robocop (1987)
Whether you've seen it or not, chances are you've heard of Robocop. The highly influential film has had a massive impact on pop culture, giving us parody, spin-offs, and a full-blown franchise. And we are here to tell you that this popularity is wholly justified. Decades since its initial release, Robocop is still one of the most enjoyable, unapologetically violent, and fast-moving sci-fi films around.
Taking place in future Detroit, Robocop follows police officer Alex Murphy (Peter Weller), who, after a brutal shootout, is turned into a cyborg law enforcer by the shady megacorporation Omni Consumer Products. While carrying out a crusade for commercially driven justice, we see Murphy struggle with the remnants of his humanity and come up against gangs, deadly fights, and a mass conspiracy.
The action is front and center, leaving us smiling with excitement and gripping our seats with tension. Even the dated special effects of Robocop are enjoyable, so add it to your watch list, folks! (Emma-Jane Betts)
62. The Unbearable Weight of Massive Talent (2022)
This list already has a number of Nicolas Cage classics, like Con Air, Face/Off, and The Rock — so naturally, the best thing about The Unbearable Weight of Massive Talent is that it pays tribute to all these action greats while also taking the genre in itself to increasingly hilarious, ridiculous heights.
Solid gold guns? Check. Car chases? Check. Obsessive Cage fan and potential arms dealer played by Pedro Pascal? It might be a niche one, but check. This 2022 movie has it all. (Charlotte Colombo)
61. Minority Report (2002)
Tom Cruise, of course, is a regular presence on this list. He's one of the few remaining movie stars who can get a high-concept action outing off the ground on the strength of his name alone. He formed a dream team with Steven Spielberg for Minority Report, which was based on a novella by the sci-fi legend Philip K. Dick.
There are a lot of factors at play in making this work. The special effects still hold up even 20 years later, and Spielberg's direction is as slick as it comes. It's a cyberpunk action tale with a brain in its head, but it also delivers on the spectacle. You also get a deliciously slimy Colin Farrell performance for your money. (Tom Beasley)
60. Duel (1971)
One of Steven Spielberg's first feature movies, Duel is a great example of how nail-biting action can come from the simplest of circumstances. Oh, you don't think a film about a man sitting in a car can be exciting? Well, shame on you; this is Spielberg we're talking about!
When a man overtakes a truck on the road, he finds himself tailed by the seemingly driverless vehicle for miles and miles. It's a tension-riddled journey that races forward to an incredible climax. It's a great lesson in filmmaking: when it comes to impeccable action, you don't need high-rise buildings, CGI battles, or fist-to-fist fights. You just need an open road and one hell of an antagonist. (Jessica Cullen)
59. Dawn of the Planet of the Apes (2014)
The 2010s iteration of the Planet of the Apes franchise was better than anyone expected but reached its zenith with the middle installment, directed by future The Batman filmmaker Matt Reeves. It follows the shaky truce between human survivors of the Simian Flu and an ape colony, which inevitably fractures into conflict.
Reeves conjures unforgettable images as the war begins, including the quite incredible spectacle of an ape riding a horse through fire while wielding a machine gun. Cutting-edge technology meets crazy inventions with exceptional results. (Tom Beasley)
58. The Northman (2022)
Robert Eggers makes movies that are unlike anything else coming out of Hollywood right now. The Northman saw him take the step up, budget-wise, and deliver something truly epic in scale. It's a sweaty, muddy Viking actioner steeped in blood, genuinely shocking berserker violence, and Norse mythology.
Alexander Skarsgård leads the cast as a warrior prince who flees a coup, but vows to return and avenge his father. Years later, he's a musclebound killing machine, which is bad news for the usurper now on the throne. If you need more recommendations, the film ends with a naked volcano fight. That's as good as action gets. (Tom Beasley)
57. Skyfall (2012)
Skyfall is everything a 007 movie should be: sleek, tense, sexy, and expensive. Sam Mendes took the reigns for the third Daniel Craig installment in the franchise, swapping the sweaty, saturated hues of Casino Royale and the disappointment of Quantum of Solace for cold Scottish highlands and the grey streets of London.
Continuing on from Royale's seeds of a new kind of James Bond movie — reflexive and modern with classic charm — Skyfall was leagues above the competition released around it. Still suave but much more accessible to a wider audience, Mendes pulled off a stunning story with all the right key aesthetics around it. Also, is 'Skyfall' the best opening song in the series? That's up for debate, but we will never not back Adele. (Trudie Graham)
56. Big Trouble in Little China (1986)
When certified himbo and truck driver Jack Burton (Kurt Russell) agrees to drop his friend off at an airport to meet his fiancee, he instead winds up involved in a supernatural war between forces for good and an evil sorcerer who is kidnapping women with emerald green eyes. In a genre mashup of martial arts, horror, and fantasy, the mystery unravels as Jack finds himself cast as an unlikely soldier fighting to rid Chinatown's streets of wickedness.
Big Trouble in Little China is a testament to John Carpenter's versatility. From its comedic relief in Kim Cattrall's reporter Gracie Law, who winds up a hero in her own right, to its ephemeral sound and visuals, it constantly surprises. With a fast-paced atmosphere and some genuinely disturbing scenes, it's lightning in a bottle. The street fight at the beginning of the film is a masterclass in tension building. (Trudie Graham)
55. The Batman (2022)
There's more than one Batman on this list. That's because, out of all the superheroes, Batman might be the more action-inclined. The man literally beats bad guys to a pulp with his hands because he can't do much else. Matt Reeves' take on the Caped Crusader gave us the young emo Bruce Wayne of our dreams with Robert Pattinson and put him to work as a reluctant action hero.
Gotham City is bustling with crime. It's dark, haunted, and terrorized by a Zodiac Killer version of The Riddler. The action pieces in this anti-superhero movie are stunning and brutal. From the offset, Bruce Wayne isn't afraid of getting his hands dirty, and whether he's pummeling goons or engaging in a white-knuckle car chase, we're always on the edge of our seats. We have a The Batman review if you fancy a more in-depth look at this flick. (Jessica Cullen)
54. Atomic Blonde (2017)
Atomic Blonde revolves around a spy who has to find a list of double agents at risk of being smuggled into the West on the eve of the collapse of the Berlin Wall. With unsure alliances at risk of falling like a house of cards and a brutal physical toll, things get extremely messy.
From David Leitch, this icy cool Charlize Theron flick was the action vehicle of our dreams. Incredible stunt work, intensely saturated colors, and an endearing supporting performance by Sofia Boutella are just a few of its aces. Stylistic and smart, it may not be as perfect as some of the other spy films of the decade, but the way it envelopes you in its atmosphere is special. Also, the soundtrack and Tyler Bates score are to die for. (Trudie Graham)
53. Baby Driver (2017)
Edgar Wright took car chase chaos to a whole new level with this 2017 movie, in which he merged a heist thriller with a musical to innovative effect. The protagonist loves to drive while listening to music in his headphones, and the action is elegantly choreographed around it, delivering some exceptional set pieces.
There's a great ensemble cast, including the likes of Jon Hamm, Eiza Gonzalez, and Jamie Foxx, but this movie is all about the musicality of Wright's direction. It's a whole new way of putting together an action movie, and it's joyous. (Tom Beasley)
52. Point Break (1991)
Point Break may be widely considered as a crime thriller, but come on, the whole movie is centered around adrenaline junkies! There's plenty of action to be had here when FBI agent Johnny Utah (one of the best names in cinema), played by Keanu Reeves, is tasked with tailing Patrick Swayze's Bodhi and his questionable gang of surfers-slash-bank-robbers.
There are robbery scenes, gun fights, and skydiving. I mean, it doesn't get much better than that. Do yourself a favor and skip the remake — it's a valiant attempt, but you won't be able to recreate the sheer '90s cool of the original. (Jessica Cullen)
51. Sicario (2015)
Denis Villeneuve may be better known for crafting stunning sci-fi masterpieces these days, but before Blade Runner and Dune, the filmmaker brought us a thrilling flick about the war between the cartel and the American government.
This is an Emily Blunt movie, first and foremost, but also boasts incredible performances from Benicio del Toro and Josh Brolin. Sicario also features incredible set pieces, such as the tension-filled shootout at the border. (Jakob Barnes)
50. Edge of Tomorrow (2014)
One Emily Blunt movie followed by another! Edge of Tomorrow stands as not only a great action movie but one of the best time travel movies, too. Starring Blunt and Tom Cruise, the sci-fi takes place in a futuristic war in which soldiers battle against aliens. When Major William Cage (Cruise) finds himself caught in a time loop, experiencing the same events over and over, he tries his best to find a way to defeat the invaders.
Essentially, this is Groundhog Day, but with aliens. Doesn't that sound great? The concept alone should be enough to pique your attention, but the action sequences are what will keep you gripped to your seat. It takes a lot to pull off the 'same day again' scenario, but Edge of Tomorrow does it brilliantly and with a lot of flair. (Jessica Cullen)
49. No Time to Die (2021)
No Time to Die was Daniel Craig's swan song as James Bond — and what a thrilling goodbye it was. From the movie's opening moments, where we see Madeleine face off against Safin (Rami Malek) for the first time, you are exhaling for the film's entire 2-hour and 43-minute runtime.
There's something especially sinister about biological warfare, so while Safin won't go down in history as one of the most compelling Bond villains, the science in and of itself is villainous enough. No Time to Die continually pushes the envelope when it comes to action sequences and last-minute plot twists, and ensures that Craig's iteration of Bond goes out with a decisive bang rather than a whimper. (Charlotte Colombo)
48. Demolition Man (1993)
If you don't know how to use the three shells, you're probably reading the wrong list. Demolition Man stars Sylvester Stallone as the cryogenically frozen supercop John Spartan (a name second only to John Matrix in cool-as-fuck aliases) who is thawed out to track down the psychotic crime lord Simon Phoenix.
While it's not a particularly nuanced film, it is wildly entertaining, and there's a satirical streak buried under the bullets and booms that gives it an edge over other films in the genre. (Tom Percival)

47. The Bourne Ultimatum (2007)
This action sequel signified the end of the original Jason Bourne trilogy, effectively locking in Matt Damon as one of his generation's biggest and best action stars. The movie ended up providing satisfying answers to some of the franchise's overarching questions — plus, it was the accumulation of several years' worth of action sequencing.
Ultimately (get it?), The Bourne Ultimatum understood exactly what audiences loved about the series, and amped everything up to its peak. The fast-paced editing amplifies the adrenaline of the sequences, and the climactic car chase may just be one of the best you'll ever see.
46. Training Day (2001)
What's better than an Ethan Hawke movie? How about a Denzel Washington movie with Hawke as his co-star? Yeah, that should do the trick. This cool cop thriller is packed with great dialogue and tense set-pieces, all brought to life by a brilliant dynamic between the two stars.
Washington has played the rookie or mentor many times over his decades-long career, and Training Day reminds us of why he's earned his reputation as one of Hollywood's most bankable stars. (Jakob Barnes)
45. Lady Snowblood (1973)
A ferocious rage burns in Toshiya Fujita's hugely influential revenge film, an anger that seems barely contained by celluloid. Yuki, a 20-year-old warrior, slices and cleaves through any number of assailants in order to achieve vengeance on behalf of her mother, who was tortured and killed.
Yuki doesn't inherit much from her family beyond her unyielding desire to kill, channeled into assassination. Poetic cinematographic captures the grace of her abilities, Meiko Kaji coming at her targets like John Wick some decades later. Everyone dies all the same.
44. The Rock (1996)
You'll no doubt be seeing a lot of Nicolas Cage on this list, since when it comes to over-the-top, impossible concepts with insanely enjoyable execution, he wins every time. The Rock follows the story of Stanley Goodspeed (Cage), a chemist, and his team-up with an ex-convict (Sean Connery) as they attempt to undo a hostage situation and terrorist attack housed in the famous Alcatraz prison.
Nicolas Cage and Sean Connery together? Explosions? A hilarious opening sequence that blessed us with the famous "His wife" tombstone exposition? You need to have watched this movie yesterday.
43. True Lies (1994)
True Lies beautifully balances over-the-top farce with top-notch action thanks to Arnold Schwarzenegger and Jamie Lee Curtis's flawless acting work. While it might not be the best James Cameron movie, it's easily his most watchable and boasts a number of unforgettable action set pieces, including a horse in an elevator and a fight on a Harrier jump jet. What could be better? Maybe a horse on a Harrier?
With so many Arnie films to pick from, we recommend not skipping this one over on your way to his more flashier outings. (Tom Percival)
42. Kick-Ass (2010)
Matthew Vaughn's superhero movie send-up is more than just a spoof: it's a rough, powerful action movie in its own right. Based on the comic by Mark Millar and John Romita Jr., it stars Aaron Taylor-Johnson as a teenager who becomes a masked vigilante without ever thinking through the consequences.
It contains a great Nicolas Cage supporting performance, paying homage to Batman actor Adam West, and gave Chloe Grace Moretz her breakout turn as the foul-mouthed Hit Girl. The sequel might have been a bit of a tough sell, but this first movie had big laughs and even bigger punches. (Tom Beasley)
41. Mobile Suit Gundam: Char's Counterattack (1988)
The first Gundam movie brings to a head storyline spread across no less than three anime series from the franchise. Despite this, Char's Counterattack manages to be remarkably easy to understand, mostly because there's a supreme amount of giant robots blowing each other up.
Gundam creator Yoshiyuki Tomino directs the picture, as he would many other installments, and his inventive editing keeps us moving from one space-based munitions exchange to the next. Viewers tend to come away wanting to understand all the lore, but just as great without such context.
40. Face/Off (1997)
As subtle as a punch to the back of the head, Face/Off is John Woo's deliberately overblown masterpiece. While the premise has all the delicacy of a reversing dump truck, its uninhibited (and surprisingly violent) action scenes deliver enough thrills to keep even the most jaded adrenaline junkie enthralled.
If that's not enough, you've also got John Travolta and Nicolas Cage pretending to be each other. What's not to love? (Tom Percival)
39. Captain America: The Winter Soldier (2016)
Watching the Marvel movies in order can be daunting with all the references and interconnected storylines. One instalment that needs mercifully little context, though is Captain America: The Winter Soldier, and it's all the better for it.
Joe and Anthony Russo's introduction to the franchise is just a rock-solid thriller about a principled soldier who decides to blow up a corrupt system rather than serve it. Steve Rogers, the titular Captain, played by Chris Evans, has some reservations about SHIELD's methods of surveillance. Turns out, his gut is right, and SHIELD turns out to be infested by Hydra, a fascist organization.
When Rogers challenges this, he ends up on the run, accompanied by Natasha Romanoff (Scarlett Johannsson) and Sam Wilson (Anthony Mackie). On top of that, an old friend of Steve's appears to be working for the other side. Winter Soldier is a sequel that relies more on what's happening on-screen than complicated history to keep you enthralled.
38. A Better Tomorrow (1986)
John Woo's filmography is full of action classics, yet A Better Tomorrow stands as perhaps his most influential and groundbreaking. Defining the idea of a hero cleaning shop in a hailstorm of bullets, A Better Tomorrow has an array of sequences where firepower and death are treated like dance choreography.
A former criminal, Sung Tse Ho (Ti Lung), is trying to go straight after a stint in prison. Resisting the urge ultimately leads to violence, and Sung's old pal Mark (Chow Yun-fat) is along for the ride. There are a lot of bodies, and it's a lot of fun – relaunching Woo's career and propelling Chow Yun-fat into stardom.
37. Inception (2010)
This won't be the last time you'll see one of the best Christopher Nolan movies on this list, because the man's a secret action genius. While most of his movies explore wider subjects and generally have a tendency to mess with your head, the action is always sublime. Inception pushes the boundaries of physics and presents a science-fiction crime thriller that's heightened by a sense of unpredictability.
When a professional thief is called to implant an idea in a man's mind via his dreams, the limits of reality are pushed far beyond what they should ever be. Together with his crack team, they attempt to pull off the world's most difficult heist. There are too many insane action set pieces to count, but perhaps the best comes during a hand-to-hand combat scene in anti-gravity. (Jessica Cullen)
36. Speed (1994)
When it comes to a solid concept for an action flick, Speed cannot be beat. There's a bomb on a bus full of passengers, and if the bus goes below 50mph, the bomb goes off. Stellar stuff right there. And with Action King Keanu Reeves in the driver's seat, flanked by the comedy Movie Queen Sandra Bullock, it only seems fair to give the high-octane thrill-inducing Speed its day in the sun.
Perhaps the underrated beauty of Speed is how the bus is nowhere to be found in the film's opening. Instead, we open up on a rocket-speed-paced elevator sequence, which sets the bar for the intensely relentless ride that the rest of the film only builds upon. (Jessica Cullen)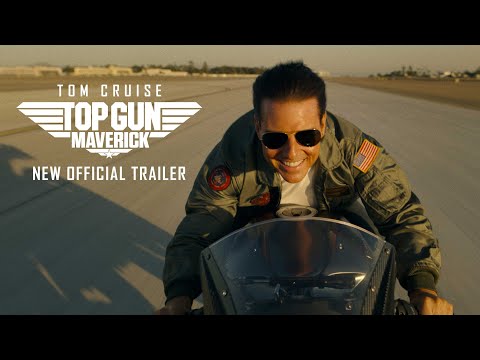 35. Top Gun: Maverick (2022)
It would have been the predictable choice to add the original Top Gun to this list, but quite frankly, the surprise hit sequel just takes the cake on this one. It's better in every conceivable way, striking the perfect balance of nostalgia and modernization.
With stunning aerial stunts, adrenaline-pumping sequences, and Cruise at his finest zipping around the sky, Top Gun: Maverick was the film of the summer last year. And with good reason. Maverick? We salute you. For more on this hit, you can read our Top Gun 2 review.
34. The Fugitive (1993)
The Fugitive's thrilling script and low-key but dramatic set-pieces make it one of Harrison Ford's best movies and one of the greatest action films ever made.
Potentially the ultimate dad movie (although Air Force One gives it a run for its money), The Fugitive is a pulpy, propulsive thrill ride that never fails to entertain. (Tom Percival)
33. Snowpiercer (2013)
In the years before Bong Joon-ho conquered the Oscars and the world with Parasite, he made his first foray into English-language filmmaking with this dystopian tale set on a train full of passengers fleeing climate catastrophe. As you'd expect from a Bong movie, there's a satirical edge, with the rich elites at the front of the train and those less fortunate crammed into the back.
Chris Evans leads an all-star ensemble that also includes Tilda Swinton, Octavia Spencer, Jamie Bell, and the late John Hurt. Broadly, it's the story of a guy fighting his way from the back of a train to the front, but it's done with undeniable flair, brutality, and so many prickly edges of pitch-dark satire. So much potential in the premise; we've gotten one of the best TV series out of it, too. (Tom Beasley)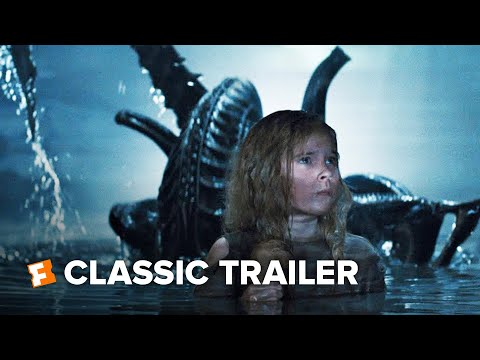 32. Aliens (1984)
There's been a debate among Alien fans for decades now about which film in the franchise is better. Is it Ridley Scott's original terrifying masterpiece or James Cameron's boisterous explosive sequel?
While we can't answer that particular question, we can say that Aliens is one of the best action movies ever made. The set pieces are exciting, the action is extremely well-directed, and Sigourney Weaver's unforgettable Ripley serves as an effective emotional lynchpin, holding the whole thing together. You can read more in our full Aliens review here. (Tom Percival)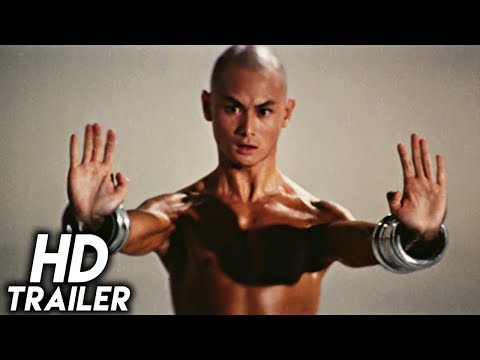 31. The 36th Chamber of Shaolin (1978)
Lau Kar-leung and Gordon Liu's kung fu epic is as singular and transformative now as it was in 1978. Loosely drawing from the life of Chinese monk San Te, Gordon Liu stars as Liu Yude, a wannabe revolutionary who turns to the ancient art of Shaolin martial arts to challenge the oppressive Manchus.
His journey takes him to the brink of death, clawing his way back through sheer determination. The 35 Chambers are frequently breathtaking — Lau took the director's chair after years as a fight choreographer, bringing huge expertise to the storytelling. He understands that beauty is in the journey, not the destination, and we see that on full display.
30. Mission Impossible — Fallout (2018)
Any marathon of the Mission: Impossible movies in order would have the room giddy for this one and for good reason. Fallout has Tom Cruise fighting on a helicopter, dealing with a lost love, and delivering on high-octane thrills.
Fan or no, Fallout is up there at the peaks of these spy movies and was an instant classic with its fun twists, impeccably shot set pieces, and high stakes. Wall-to-wall action with just enough character stuff to juice it up into another next-level realm. Rebecca Ferguson is also in it, hello? (Trudie Graham)
29. Hot Fuzz (2007)
Directed by Edgar Wright, Hot Fuzz is hands down one of the best action-comedy movies that you can watch and rewatch no matter the occasion.
Following the story of a London police officer who gets relocated to a rural town, Hot Fuzz has a gripping mystery plotline as murders and a massive conspiracy are uncovered. The film has shootouts, explosions, a masked killer on the loose, and even chase scenes involving rogue swans. Basically, here is a movie that plays on every aspect of the genre and delivers a brilliantly entertaining love letter to classic cop and action flicks.
Hot Fuzz is a film truly for the fans. Over 100 action movies were used as inspiration for this bullet-heavy comedy movie – and with Bad Boys references and mentions of Keanu Reeves, it is impossible not to have a good time. (Emma-Jane Betts)
28. Logan (2017)
Everyone loves Wolverine. Hugh Jackman's gruff-voiced grouchiness really helps when trying to make heads or tails of the X-Men movies in order. After all, there's a reason he tops lists of the best X-Men characters all the time. But when James Mangold stripped everything back and allowed the character to grow old in Logan, he found a new level for the adamantium-clawed badass.
Jackman is tremendous as a version of Logan with the ability to swear, bleed, and cause pain in a movie that took the safety foam off the end of the pointy-fingered fella's digits after 20 years on screen. And his chemistry with Dafne Keen as X-23 gave us The Last of Us before The Last of Us. Maybe the best superhero movie yet? (Tom Beasley)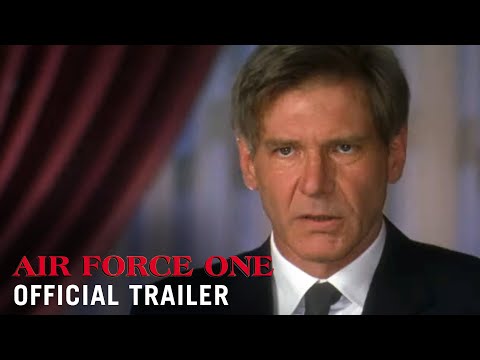 27. Air Force One (1997)
Unfortunately, they don't make action movies like Air Force One anymore. The premise — that a group of terrorists hijack Air Force One and the president has to rescue everyone on board — is absolutely ridiculous, and it's very cliched, but Air Force One is incredibly thrilling and has some great set pieces. Best of all, Harrison Ford actually seems to care about the film, which is always nice.
With memorable set pieces, iconic one-liners, and Ford in a slightly different flavor than what we're used to, Air Force One is an essential part of his filmography. (Tom Percival)
26. The Night Comes For Us (2018)
If the names Iko Uwais or Timo Tjahjanto don't mean anything to you now, they will after you watch this. Uwais has made waves in Hollywood over the last decade since starring in Gareth Edwards' The Raid in 2011, and its 2014 sequel, while The Night Comes For Us marks Indonesian director Tjahjanto's first feature to get wide distribution.
A sordid tale of gang violence in Jakarta, the Indonesian capital, The Night Comes For Us is absolutely hard as nails. Every fight is a martial arts battle to the death, featuring makeshift weapons and absolutely no regard for anyone's opponents. You can tell Tjahjanto has a background doing some of the best horror movies of the modern age when a small army of goons invades an apartment building like a horde of zombies, forcing the heroes therein to struggle for their lives using little more than their fists.
25. Heat (1995)
Robert De Niro. Al Pacino. Val Kilmer. In a Michael Mann movie. Do we need to say any more, really?
Admittedly, the best scene in the film comes as McCauley (De Niro) and Hanna (Pacino) dine in a restaurant, putting their cat-and-mouse chase on hold to get to know each other a little better, but this '90s movie is full of intense, action-packed moments, too. Fun fact: the shootout scene in Heat is so good, the Marines use it for training. (Jakob Barnes)
24. Oldboy (2003)
One of the all-time best Korean movies, and practically the originator of the corridor fight (you're welcome, Daredevil), Oldboy is a must-see. Written and directed by Park Chan-wook, the film tells the story of a man who is imprisoned for 15 years without knowing his captor's face or motives.
Sounds stressful, right? Well, it is, and it also leads to one of the most jaw-dropping plot twists of all time. Basically, Oldboy is a taut, tense, action-packed thriller with some of the slickest fight choreography you're likely to see. Be warned, though, it's not for the faint of heart. (Jakob Barnes)
23. Casino Royale (2006)
Going through the James Bond movies in order will provide a lot of action, and Casino Royale might be the most action-packed of the lot. Daniel Craig's debut as 007 hits very hard indeed, from the incredible parkour chase in the opening act through to that sensational Aston Martin flip, which set a Guinness World Record for the most barrel rolls in a car.
But the real success of the movie is in dragging the Bond franchise down to earth after the invisible cars and sci-fi flourishes of Die Another Day. It's grounded, brutal, and laid the table for arguably the best James Bond actor ever to start his reign. (Tom Beasley)
22. The Lord of the Rings: The Two Towers
You could easily justify any of Peter Jackson's trilogy on here, and some might think The Return of the King is more deserving. But what makes The Two Towers the finer action flick is the focus on one central battle that demonstrates the mettle of the best Lord of the Rings characters.
Sauron fails to conquer Helm's Deep in a muddy struggle where even the strongest warriors are pushed to their limit. Gimli and Legolas develop greater fondness in the heat of killing Uruk-hai, and the mighty Ents save the day. Aragorn's will always light up the room, no matter how many times we've seen it – a sure sign of the middle-chapter's magic.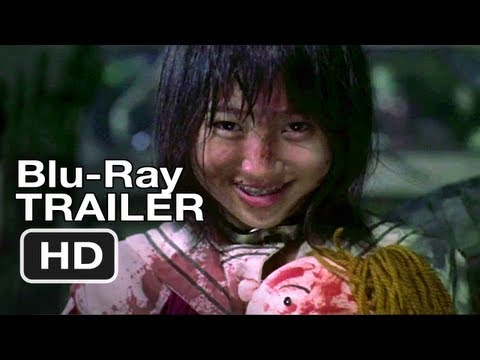 21. Battle Royale (2000)
When you start discussing modern-day action movie classics, the Japanese 2000s movie Battle Royale needs to be in the conversation. Battle Royale is the last film to come from director Kinji Fukasaku and is an unapologetic adaptation of Koushun Takami's controversial novel of the same name, which centers around a deadly game that a group of junior high school students are forced to play.
In this movie, violence against adolescents is front and center. Battle Royale's plot revolves around a bunch of teens who must fight to the death or be killed by the Japanese totalitarian government's wishes. The plot is straightforward, making this flick seem simple from the outset. But as tension rises and classmates betray and turn against one another, your heart rate is guaranteed to accelerate.
Along with influencing the likes of Quentin Tarantino, some of the best Netflix series like Squid Game, and other 'teen killing films' such as The Hunger Games – Battle Royale has gone down in history as one of the best action movies and one of the most impactful flicks on pop culture too. (Emma-Jane Betts)
20. Predator (1987)
Something from Arnie had to be included, and what better than John McTiernan's 1987 jungle chiller? Schwarzenegger leads a battalion as Major Alan 'Dutch' Schaefer on a rescue mission to a Central American rainforest, but they're not the only visitors. Slowly, they're whittled down by whatever's out there, leaving only Dutch to face this thing.
Like many great exercises in sci-fi, the first Predator starts as one thing – a straight-laced piece of military action – before becoming something else entirely. Armed to the teeth, Dutch's men treat death as an afterthought to their objective, but when the tables turn, they all receive grisly executions from the movie's titular alien.
Great one-liners abound, from "Dillon, you son of a bitch!", to Jesse Ventura's "I ain't got time to bleed", and the cries of "Do it!" at the end. Arnie's providing all the encouragement you need, really. So good, it almost makes watching the rest of the Predator movies in order redundant.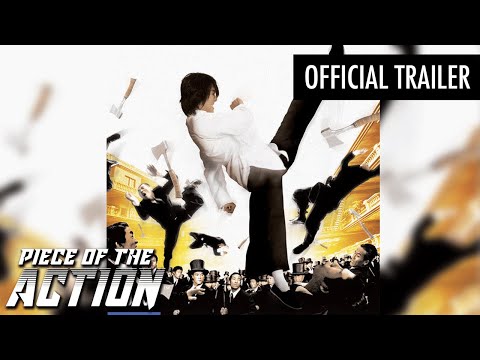 19. Kung Fu Hustle (2004)
Sometimes, the best action movies are those that fully lean into fun and deliver a cracking 90-minute adrenaline-filled ride. This is the case with the delightfully self-aware and silly action comedy Kung Fu Hustle.
Directed by Stephen Chow, the movie is pure over-the-top action at its finest, bordering on carton levels of violence and featuring completely outlandish physics. Set in 1940s Shanghai, two crooks, Sing and Bone, seek to join the infamous Axe Gang. However, as the conflict in the slums continues and hidden martial arts masters are revealed, it seems like the two have bitten off more than they can chew.
Kun Fu Hustle is a movie that never fails to make us laugh. It isn't strictly a parody of wuxia films but doesn't hold back in showing us how extreme fights and violence can go. If you are after a fun pick for movie night, this is a title that will be right up your alley. (Emma-Jane Betts)
18. Kill Bill (2003-2004)
Kill Bill is one of Quentin Tarantino's most bombastic and stylized films to date and is impossible not to appreciate. While Kill Bill is technically split into two movies, Volume 1 and Volume 2, to appreciate the cutting story and grand visuals fully, you will want to watch both films back-to-back.
The movie follows the bloody revenge story of an assassin known as the Bride. Played by Uma Thurman, who wields swords left, right, and center during brilliant sequences, the Bride is out for the lives of everyone who left her and her unborn child for dead. Kill Bill is colorful, adrenaline-inducing, and, despite being a tad overindulgent, is a blast that has to be experienced. (Emma-Jane Betts)
17. Starship Troopers (1997)
Yes, thanks to Disney's acquisition of Fox, Starship Troopers, the incredibly violent send-up of fascist ideals directed by Paul Verhoeven is on the same platform as The Lion King, Toy Story, and whatever Mickey Mouse is up to.
Soldiers with big guns try and mostly fail to make a dent in ever bigger insects. Neon-colored blood, severed limbs, and state propaganda abound. A poignant satire on the military-industrial complex running even more amok than usual and an audacious and nihilistic flick about trying to blow up giant bugs.
The presentation is undeniably Verhoeven, from the straight-faced advertisements and vignettes to all the blocky, grey technology, and a young Neil Patrick Harris proves he had charisma from the jump. Some of the acting otherwise isn't outstanding, but when there are this many six-legged creatures to worry about, you'll hardly notice.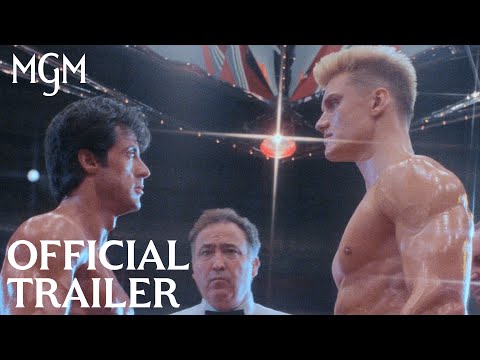 16. Rocky IV (1985)
It is a truth universally acknowledged that Rocky IV is the best film in the franchise — and a big part of that is due to its gripping action sequences. Apollo Creed's death at the hands of Ivan Drago sets him up as someone who isn't just villainous but monstrous.
The level of destruction he brings to the ring is matched only by his cold indifference to killing his opponent, leading to a training montage in the depths of the Russian mountains that seems so physically taxing and action-packed that you get tired out just watching Stallone. In these types of movies, it's clear who's going to win the ultimate fight, but that doesn't stop the final bout from being any less nail-biting. (Charlotte Colombo)
15. The Mummy (1999)
Brendan Fraser and Rachel Weisz face off against one of the Universal Monsters. If that doesn't sound appealing, we are very different people. After they accidentally reawaken the mummy Imhotep using the Book of the Dead, Weisz's Evelyn is captured, and Fraser's Rick O'Connell leads the charge to save her. Much hijinks, scarabs, and talk of Egyptian curses ensue.
Made in 1999, The Mummy is very plainly of that era. Everything's just a little bit louder than it needs to be, sequences oscillate rapidly between tense and slapstick, and the computer-generated imagery looks like it was ripped from a video game demo reel. The cast all know exactly the kind of monster movie they're in, though it's Fraser's turn as the heroic lead that still lingers after the credits roll.
14. Con Air (1997)
Con Air is a fuel-tinted, sky-high fever dream of an action movie. It's almost impossible to accurately describe the sheer adrenaline that its outrageous premise provides, as the movie is truly an example of how something must be seen to be believed.
Nicolas Cage's stunningly off-kilter Southern accent, paired with his wispy locks that whip against the breeze, are just some of the elements that make this film great. These, plus completely unhinged set pieces and a rambling, genuinely frightening movie villain in John Malkovich, are what make the film truly unforgettable. (Jessica Cullen)
13. Mission: Impossible – Ghost Protocol (2011)
Tom Cruise's Ethan Hunt is famous for his running. We have it on good authority he's contractually obliged to do a marathon per movie. Well, that's a lie, but it sure seems that way, and Ghost Protocol's sprint against a sandstorm in Dubai is monumental.
Extreme afternoon jogs aside, the fourth Cruise-led Mission: Impossible is a prime example of why every one of these flicks is worth seeing in a theater. We're in Russia for a stretch first, so Ethan can be busted out of prison, then it's away to Dubai for some thrilling espionage before a climax in Mumbai involving lots of falling cars. How's that for cardio?
12. Furious 7 (2017)
Really, any of the Fast and Furious installments from Fast 5 onward would be comfortable here, but Furious 7 is the one we're going with. The mid-movie jump between Abu Dhabi's Etihad Towers in a $3.4 million Lykan HyperSport alone justifies this positioning, a scene so over-the-top nobody except Vin Diesel seems to believe it's even happening.
Come for the quasi-loop-the-loops and sudden drops, stay for the overture of familial companionship. Co-lead actor Paul Walker passed away towards the end of filming, making this the last sequel to feature the core cast. The Fast series has always been corny, but this time, when Diesel and Walker go their separate ways, Wiz Khalifa and Charlie Puth's 'See You Again' playing overhead, it's hard not to feel a bump in the throat.
11. The Dark Knight (2008)
One might argue that The Dark Knight falls too far into the superhero genre to be part of this list, but we disagree. Stacked with explosive set pieces that are continuously topping the last, The Dark Knight is a sure-fire adrenaline-boosting experience.
Plus, with Nolan's artful sensibility, The Dark Knight provides a lot more than just fun chase sequences and full-on explosions. Instead, the action scenes are merely a backdrop against this dark and thoughtful Batman movie, amping up the drama and giving audiences something to remember.
10. Police Story (1985)
The film that began Jackie Chan's ascent through the echelons of Hollywood and kickstarted his fascination with death-defying stunts. An otherwise formulaic thriller, with detective Chan Ka-Kui (Chan) framed for murder in his efforts to take down a Hong Kong crime boss, becomes exhilarating with a myriad of increasingly ridiculous sequences.
Chan shows he's the kind of leading man who can truly do it all, directing himself through intense fight scenes, over-the-top chases, and genuine character beats. We've long known him to be as funny as he is quick-footed and daring; this is him realizing that potential in real-time.
9. The Raid (2011)
The second appearance by Iko Uwais, and the film that helped him break into Hollywood. He's back in Jakarta, Indonesia, this time directed by Gareth Edwards, of Godzilla fame. The Raid has a simple premise: a police squad has to fight its way through an apartment building to reach the crime lord at the top, and like Fury Road, it's all in the execution.
It's hard to overstate the pace at which The Raid handles itself. Fights are quick and meticulous, everyone looking for the fastest, easiest way to put their opponent down for good.
Uwais and his co-stars put in a workout that would make even Jackie Chan sweat, moving from encounter to encounter with a lethal quickness. Close-ups of pained faces and extended beatdowns mean we aren't spared any of the aches and pains, either.
8. Die Hard (1988)
The best Christmas film? We're not so sure, but one of the best action movies? Without a doubt. Following on from putting Schwarzenegger through the wringer in Predator, the next year John McTiernan decided it was time Bruce Willis got similar treatment.
On one end is Willis' John McClane, a hard-nosed New York detective visiting Nakatomi Plaza in Los Angeles to see his estranged wife, on the other is Alan Rickman's Hans Gruber, a German criminal who plans to steal several hundred million dollars in bearer bonds from the same building. Gruber's plan accounted for everything except McClane, and what follows is a bloody game of cat-and-mouse to determine who'll walk away at the end.
Where later Die Hard sequels view McClane akin to the Terminator, what makes the first essential is McTiernan's focus on John's pain. He's in the wrong place at the wrong time, and just about every scene is a reminder of that in one way or another, whether it's a close call from under a table or walking on glass barefoot. Truly, the reprieve of the closing credits is earned.
7. Crouching Tiger, Hidden Dragon (2000)
Crouching Tiger, Hidden Dragon is martial arts action at its finest. Directed by Ang Lee and starring acclaimed actor Michelle Yeoh, this is a must-watch for fans after epic dramas, beautiful choreography, and award-winning stories.
Widely known as one of the best wuxia movies ever made, Crouching Tiger, Hidden Dragon tells the story of a young Chinese warrior who steals a weapon from a famed swordsman before making a grand escape. There is drama, romance, and, of course, plenty of flying kicks and aerial combat too. In short, Crouching Tiger, Hidden Dragon has it all and is a feature that any action fan has to see at least once. (Emma-Jane Betts)
6. John Wick (2014)
If there's a lesson to be learned from John Wick, it's that you should never cross the Boogeyman, and that goes double for hurting his dog. Co-directed by stuntmen Chad Stahelski and David Leitch, based on a script from Derek Kolstad, you can tell this was made by people who have an intimate understanding of what makes for thrilling onscreen conflict. Before retiring, Wick was the greatest gun money could hire, and the way he dismantles rival hit people on his way to redemption proves his talents over and over.
It helps that Wick is played by the ever-affable Keanu Reeves, who, at 50, handles the rough-and-tumble gunplay like he's just off the back of The Matrix yet carries the weariness of someone who's very aware of time's unyielding march. The supporting cast includes Ian McShane, John Leguizamo, and Willem Dafoe, meaning that while Reeves is the main attraction, there's no vacuum in scenes he's not involved.
In a career chock full of pop culture staples, John Wick sits among the greatest in Reeves' repertoire and of the 2010s in general. A satisfying, lean, muscular thrill ride whose sequels mean you could give yourself a double or triple bill if there's enough time in the evening.
5. Akira (1988)
Some of the best action around can be found in anime, and there are few titles that showcase that fact better than the classic sci-fi, Akira. An iconic visual masterpiece where gore, cool motorcycle stunts, and meticulous detail are put first, Akira is still one of the best anime movies of all time.
Set in Tokyo (now named Neo-Tokyo), the '80s movie centers around two close friends in a biker gang, Kaneda and Tetsuo. After Tetsuo acquires telekinesis, he sets out on a destructive path, putting himself and the fate of the world at risk. With unapologetic violence, zooming vehicles, and science experiments gone wrong, this classic has it all.
It is also the film to thank for one of the most well-known and iconic motorbike maneuvers in pop culture today – the Akira Slide – which we've seen inspire the likes of Batman, Star Wars, and even directors like Jordan Peele. (Emma-Jane Betts)
4. Mad Max: Fury Road (2015)
After twenty years of making the best family movies, George Miller finally got back in the driver's seat for another Mad Max. Needless to say, it was worth the wait. Mad Max: Fury Road is a miracle of filmmaking. A circus of fire and metal, souped-up cars driven by members of a death cult, in the desert of post-apocalyptic Australia. One guy's job is just to play riffs over a gigantic set of speakers, shooting flames from his guitar while shredding.
This time around, Tom Hardy is Max, taking over from Mel Gibson, and he's helping Charlize Theron's Furiosa to escape Immortan Joe, a tyrannical leader who monopolized the water supply. Unfortunately, there's nowhere else to run, and instead, they take the fight to Joe by driving back the way they came. Pedal to the metal from the moment go. You can rewatch this a thousand times and still notice something new.
3. Terminator 2: Judgment Day (1991)
Nobody has understood the power Schwarzenegger brings to the silver screen quite like James Cameron in the first two Terminator films. The Terminator turned the bulked-up star into an unstoppable killing machine, and Terminator 2: Judgment Day flips that back on its head by having him face the impending threat of special effects.
The former bodybuilder shows no intimidation when faced with Robert Patrick's liquid metal assassin, armed with a shotgun and motorbike. It'd be full throttle if not for Linda Hamilton's weariness as Sarah Connor, the woman tormented by these machines. Her humanity brings pathos to the machines and heart to this sci-fi classic. Watching the Terminator movies in order will tell you it should've ended here.
2. Seven Samurai (1954)
Few actor-director partnerships have produced more great films than Toshiro Mifune and Akira Kurosawa, and Seven Samurai is among the best for either party. Literally genre-defining in that it helped mold how American studios would approach these sorts of movies for years to come, Kurosawa's fourteenth feature film has stood the test of time and then some.
Told across two parts, seven masterless samurai come together to help protect a village under attack in 16th-century Japan. The battles and showdowns are largely why it's here, sometimes kinetic and energizing, other times tense and methodical, and always spectacular.
In typical Kurosawa fashion, these are contrasted by quiet moments of human drama that heighten the surrounding bloodshed. Alongside Mifune are other Kurosawa regulars, Takeshi Shimura and Daisuke Kato, making this a fine starting position for further research into Japanese film history.
It was directly remade as The Magnificent Seven in 1960 and has been heavily copied ever since in everything from Star Wars to A Bug's Life. Most of the other entries on this list owe a debt to what was accomplished here.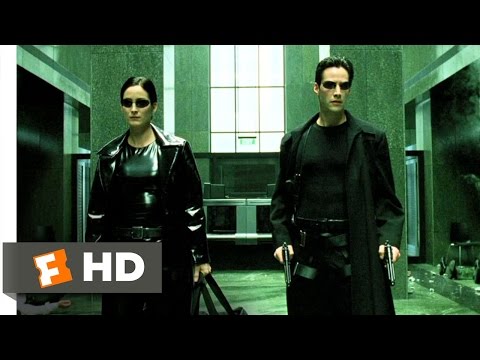 1. The Matrix (1999)
What a marvel. Visually ground-breaking and brimming with style and substance, The Matrix changed the game for spectacle filmmaking. The Wachowskis turn our reality into an illusion created to oppress us, then have Keanu Reeves, Carrie-Ann Moss, and Laurence Fishburne tear down the curtains.
Every sequence contains something jaw-dropping, flitting between hand-to-hand combat and bullets with balletic grace. Neo and Trinity are an iconic duo, reminding you just how cool leather trench coats and sunglasses can be. The elevator shoot-out; Morpheus teaching Neo kung fu, battling Agent K at the end. Riveting, and each distinctly so. Forever a class above the rest, The Matrix truly is The One.
That's our list of the best action movies. If you're a lover of action, you'll want to find out which '80s icon Sylvester Stallone admits was "superior" to him. Meanwhile, have a read of our Expendables 4 review. You can also look ahead to the best new movies in the action world with our guides to the Avatar 3 release date, Deadpool 3, and the Fast and Furious 11 release date.