Who are the best actors of all time? Hollywood: it's a big place. So big, that over the years, we've been introduced to an endless expanse of performers shooting their shots. And with all the wannabes and one-hit wonders, it's hard to keep track of who's really made their way to the top.
From action movie megastars to drama movie experts, each and every actor on the big screen has found a way to make a name for themselves. But is it possible to tell the best of the best? Well, that's certainly what we're going to try and do.
This list is compiled of names who we believe to be the best actors of all time. We've looked for strength in performance, versatility, and a certain je ne sais quoi. Therefore, if an actor has become a legend from playing the same roles again and again, they're probably not going to be on the list. (Hey, we had to find a way to cut it down somehow.) With that in mind, here's our list of the best actors of all time.
Robert De Niro
We've said it before and we'll say it again: Robert De Niro is the King. Though he has kept his alliance firmly within the gangster genre and flexed his acting muscles in countless thriller movies, Robert De Niro really can do it all.
In fact, we adore the man so much, that we've even taken a microscope to his illustrious career in our list of Best Robert De Niro movies.
Meryl Streep
When it comes to Meryl Streep, the facts speak for themselves. She's a frequent Oscars attendee, sitting high at the top of the list of the most-nominated actors of all time (an incredible twenty-one times, mind you!).
And how can you deny it? With gripping parts in movies based on a true story, an all-singing, all-dancing role in the iconic Mamma Mia movies, and stealing a spot as, quite frankly, one of the best movie villains of all time in The Devil Wears Prada, Meryl is, and will always be, a force to be reckoned with.
Leonardo DiCaprio
Leonardo DiCaprio stole the world's hearts as the blonde-haired, blue-eyed heartthrob on the scene when he starred in the likes of Romeo + Juliet and Titanic. But now, he's widely regarded as one of the most talented actors around, with roles in what could seriously be considered as some of the best movies of all time.
And, given that he's worked with the likes of Martin Scorsese, Quentin Tarantino, and Christopher Nolan, it's clear that everybody in the industry wants to capitalize on DiCaprio's star power.
Amy Adams
Not that Amy Adams needs us to defend her, but we really think it's about time she's due her praise. Her performance was the highlight of the game-changing science fiction movie Arrival, and she stole our hearts in the quirky family movie Enchanted.
On top of these, she's also been conquering every other genre, proving that not only is she a versatile and utterly convincing actor, but also an underlying talent in the industry, quietly hustling to bring us some unparalleled performances.
Christian Bale
Sometimes, it seems like nobody's willing to put in the work as much as Christian Bale. Though most probably recognise him as a Batman actor from the Christopher Nolan superhero movie franchise, he's so much more than this. From gut-wrenching slasher movies to snappy comedy movies, he can do anything.
And between losing four stone for The Machinist, to gaining forty pounds for Vice, Bale has become a beacon of physical transformation. Though such methods are heavily advised against, the fact that Bale is willing to put himself through so much for his craft is a testament to his dedication.
Viola Davis
Odds are, if Viola Davis is in a project, it'll be a good watch. Not just because the actor has good taste in thoughtful characters and powerful stories, but also because she always elevates a film simply by being in it.
From The Help, to Fences, to Widows and Prisoners, Davis is a powerhouse performer, always knowing when to amp up the drama and when to tone it down. And most recently has starred in the Oscar-nominated feature The Woman King, and the uplifting sports movie Air, Davis shows no signs of slowing down.
Daniel Day-Lewis
Daniel Day-Lewis has perfected the art of being a sheer force in the industry. Popping up every few years to give a masterclass performance, only to disappear once again, DDL has kept us on our toes for decades now, always giving us enough to crave more.
Honestly, it's an impossible task to pick which one of his films is the best. From the frightening Daniel Plainview to the soft-spoken Reynolds Woodcock, he disappears into each and every character beautifully, whether it's an old-timey prospector tale, a violent historical drama, or a musical.
Robin Williams
Is it impossible to talk about the Robin Williams movie legacy without getting a little watery-eyed? No, not when Williams is responsible for bringing us some of the most beloved family movies of all time. He was also the blueprint for celebrity-voiced animated movies, being one of the few actors who can successfully convey physicality through the voice.
Between Mrs Doubtfire, Good Will Hunting, Dead Poets Society, and Jumanji, Robin Williams has probably made us weep from both laughter and sadness more times than anyone else on this list, and we will always love him for it.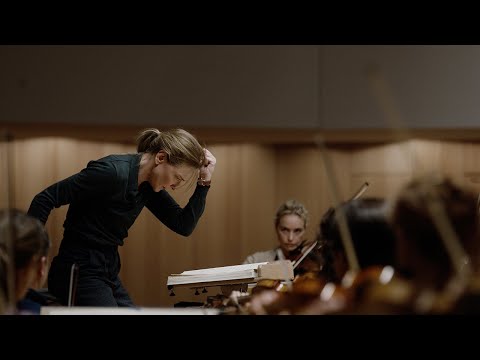 Cate Blanchett
Cate Blanchett is an extremely versatile actor, able to transform herself into a limitless array of characters and worlds with a mere look. She's stepped into the life of a famous composer, a romantic lead, and a handful of deeply effective movie villains.
And with roles in the Lord of the Rings franchise, the MCU, and Indiana Jones, she's proved that whatever the universe, she'll stand out as an integral piece of the puzzle.
Denzel Washington
Denzel Washington has an unbelievable slate of films under his belt, not only in sheer amount but in quality, too. There's not much he hasn't done, having knocked it out of the park in high-octane action flicks, heavy-hearted dramas, and quippy Westerns, to name a few.
An Academy Award veteran, Washington is highly respected among his peers and his fans, and consistently out-doing the only competition that matters: himself.
Katharine Hepburn
Not just a talented performer, but also a bona fide Hollywood legend since the good ol' days, Katharine Hepburn served as the inspiration for aspiring actors everywhere throughout the years, both in talent and attitude.
From The African Queen, to The Philadelphia Story, to Little Women, Hepburn's impact on cinema is undeniable, and worth the time to study a little to appreciate her contribution to the art fully.
Philip Seymour Hoffman
It would be anyone's mistake to underestimate the acting prowess of Philip Seymour Hoffman. Because when the man has taken on haunting roles in the likes of The Talented Mr Ripley, Doubt, and The Master, while also starring in more mainstream films such as Along Came Polly, The Hunger Games series, and Mission Impossible, how can his range be denied?
When someone such as Hoffman has the ability to make us repulsed, fearful, and drive us to on-the-floor levels of laughter, that's a talent that deserves a spot on this list.
Frances McDormand
Frances McDormand has covered such a vast range of cinematic treasures, that it's quite a task to try and identify what she's best known for. For some, it would likely be the Coen Brothers movie Fargo. For others, it might be Three Billboards Outside Ebbing, Missouri, Nomadland, or perhaps even just the iconic moment of her placing her Oscar statue on the ground during her speech and maniacally declaring the words: "Inclusion rider!"
But for us, we know her as a beloved piece of our childhood on account of her playing Miss Clavel in 1998's Madeline, and we don't care who knows it.
Joaquin Phoenix
Joaquin Phoenix has actually been the movies since his youth, with one of his first major role being in the '80s movie Parenthood. Since then, he's become known as one of the industry's most serious actors, cementing himself amongst the ranks of respected Joker actors, genre-shaping biopics, and one of the best alien movies in the game with Signs.
Quiet, thoughtful, and forever surprising audiences, Phoenix has been putting in the work for decades now, firmly earning his place on this list.
There you have it: our list of, in our opinion, the best actors of all time. If you're looking for some cinematic line-ups from those who didn't make the cut, check out some of the best Oscar Isaac movies, best Idris Elba movies, and the best Adam Sandler movies. And don't forget to take a look at all the new movies coming your way in 2023.