What are the best John Carpenter movies of all time? Only a few directors hold the honour of being referred to as one of the 'masters of horror', and among the exclusive list is one of the most fearless and best filmmakers of all time – John Carpenter.
Since the '70s, John Carpenter has produced some of the most exciting films ever to hit the big screen, ranging from stomach-curdling horror movies to anxiety-inducing thrillers. But, despite his infamy and being a cinematic household name, there are plenty of classic Carpenter titles that critics overlooked when they were released.
With that in mind, we are here to highlight the best movies in Carpenter's career, shining a light on the famous franchises and the forgotten bangers of the past. So, sit back, horror fans and get ready to dive into the best John Carpenter movies of all time.
What are the best John Carpenter movies?
The Thing
Halloween
In the Mouth of Madness
They Live
Escape from New York
The Fog
Assault on Precinct 13
Dark Star
Christine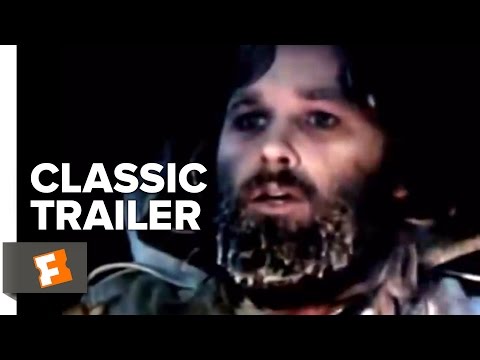 The Thing (1982)
There are no if buts or maybes about it when it comes to John Carpenter's best The Thing is the undisputable leader of the pack. Set in an Antarctic base, a group of researchers find themselves having to deal with a deadly alien life form that can transform into its victims.
The result is a tense flick where you can't trust your friends or even your pets. The Thing is tense, terrifying and has some of the best practical effects that you can witness. Also, on a side note, if you weren't a fan of Kurt Russel before, you will be after watching his leading performance in this title. In short, The Thing is a masterpiece and is easily one of the best alien movies to have ever been made.
Halloween (1978)
Of course, we couldn't write a list of John Carpenter's best movies without mentioning the film which started one of the most beloved horror movie franchises – Halloween. While most of the Halloween movies can be argued about their quality, the OG title by Carpenter is a tense slasher marvel. Michael Myers is a killing machine who, one Halloween night, goes on a murder spree targeting the residents of Haddonfield.
After escaping from a mental institution, Michael sets his sights on the high schooler Laurie Strode and gets to mowing down everyone in his way. Seeing Michael pop out of dark corridors, stalk and wave about a kitchen knife is deeply affecting. If you are looking for a good old scare, Michael Myers' debut is still truly unsettling.
In the Mouth of Madness (1994)
The third instalment of Carpenter's "Apocalypse Trilogy", In the Mouth of Madness, is an amazing and unfairly underrated horror movie. The story revolves around an insurance Fraud investigator John Trent (Sam Neil), trying to hunt down a missing horror writer in a small town.
However, the closer he gets to the author, the more the bridge between insanity and reality starts to shake as Sutter Cane's books seem to become more real as opposed to works of fiction.
There are Lovecraftian themes, Steven King references, and eerie commentary on elite figures and fame. The monster movie is psychological, gruesome, and will stick in your mind for years to come. It is everything a John Carpenter fan wants out of a movie – trust us, you won't be disappointed.
They Live (1988)
If anyone was going to take a crack at the concept of 'aliens walking among us' it was going to be John Carpenter. And oh boy, did he knock it out of the park with the science fiction movie They Live. Based on the 1963 short story 'Eight O'Clock in the Morning' by Ray Nelson, They Live is a film which follows the unemployed Nada who comes to LA in search of work.
However, instead, he finds a mass conspiracy after picking up a set of sunglasses that shows him who's an alien and who isn't.
Basically, the rich and powerful of America aren't exactly who they first appear to be.
They Live is one of John Carpenter's smartest scripts, despite what some critics back in the day would have you believe. Its overt social commentary on mass media and the commercialisation of politics and pop culture still rings true today.
Escape from New York (1981)
Carpenter is a director who, time and time again, has shown that he can expertly craft a sense of tension and dread no matter the occasion – including when he is making a high-stakes action movie. Escape from New York tells the story of a rescue mission being conducted once the president of the United States's plane is attacked, and his escape pod ends up in NYC.
However, this version of the world is dystopian, and Manhattan is a boarded-up prison – meaning that it is up to a convicted felon (Kurt Russel) to save the day. There are a lot of technical elements to praise about this movie. It has great acting, an engaging, unique premise, and amazing choreography, but at the end of the day, the thing that stands out most when it comes to Escape from New York is that it is just downright cool as hell.
The Fog (1980)
Inspired partly by the British '50s movie The Trollenberg Terror as well as Carpenter's own experience with the weather, The Fog is too often overlooked as the great ghost movie that it is. If its name didn't give it away, the thriller movie centres around a mysterious fog that one night covers the small coastal town of Antonio Bay.
And if that wasn't spooky enough, this Fog also just happened to appear 100 years after a ship suspiciously sank near the coast. While The Fog wasn't the best-received film by critics back in the day, it has since been reassessed and dubbed as a cult classic. It is eerie, has a banging score, and features enough thrills to keep you hooked.
Assault on Precinct 13 (1976)
One of the best action movies of the '80s; you know that Assault on Precinct 13 had to be on this list. This was the first film that Carpenter made with full studio backing. Producer J Stein Kaplan approached Carpenter to make a low-budget flick – under the condition that the director has complete creative control.
This ushered in Carpenter's trend of writing, editing, scoring, and basically being involved in every aspect of his movies. So quality aside, Assault on Precinct 13 is a monument to the filmmaker's career too.
Besides being an important mark in his career, the film is also a gritty testament to how tense and downright cool constant gunfire can be.
The movie's story is pretty much what you'd expect from its title. A decommissioned Precinct is left with a skeleton crew who soon find themselves under attack. It is violent, atmospheric, and another example of why Carpenter is a cinematic master.
Dark Star (1974)
Every director has to start somewhere, and the flick that started it all for John Carpenter was the 1970s science fiction comedy movie Dark Star. Originally a student film that was later expanded to feature-length and released, Dark Star is full of charm and is backed with love for the sci-fi genre.
Set in the mid-22nd century, the spaceship Dark Star is on a mission to search for planets that could prevent Earth's attempt to colonise the galaxy. However, after 20 years in space, the ship is starting to malfunction, and its crew are starting to get a tiny bit stir-crazy – so, queue some hijinks.
If you are a fan of Carpenter, Dark Star is a must-watch – it truly shows you how he has progressed in his career and how certain themes such as tension, clean scripts, and atmosphere have been paramount to his work since the beginning.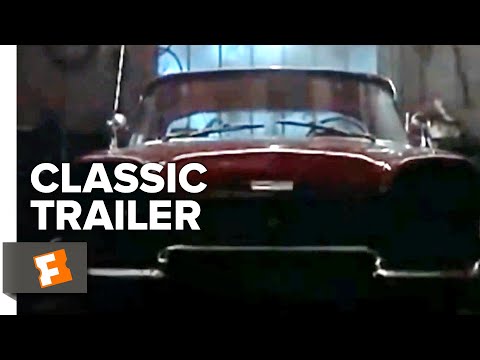 Christine (1983)
Over the years, we have had some amazing Stephen King adaptations as well as some more unsuccessful attempts (we are looking at you, the new Pet Sematary). Luckily, Christine falls into the former category. Based on King's novel of the same name, this thriller movie follows the adventure of the teen Arnie and his new 1958 Plymouth Fury car named Christine.
However, Arnie may have bitten more than he can chew as his vehicle appears to have a mind of its own complete with a jealous and dangerously possessive personality. There is a mystery, random murders, and you can tell that this flick is a cult classic for a good reason.
While Carpenter has said that this film was more of a paycheck for him compared to his other work, Christine is packed with amazing performances and is taken to the next level thanks to Carpenter's flashy and furious style. Here is one of the most memorable '80s movies ever made, and we wait anxiously to see if Blumhouse Productions' upcoming remake can live up to its legacy.
For more top picks, here is our list of the best zombie movies, and best horror series of all time. Or, if you are looking towards the future, here are all the new movies heading our way in 2023.