Following the events of Succession season 4 episode 5, Waystar has officially entered its Wild West era. With the company in a state of limbo courtesy of its buyout, people are taking their shot to be the new sheriffs of the town, and folks are cocking their guns and firing employees at the drop of a hat. And finally, Kendall is getting ready to derail the GoJo deal train once and for all. Warning, spoilers ahead!
Titled 'Living+', Succession season 4 episode 6, focuses on Kendall and Roman trying to sway the Waystar shareholders to abandon their deal with Lukas Matsson. With 'Investor Day' coming up, the two see it as a perfect opportunity to solidify their hold as leaders and to try and raise the company's value. If they succeed in raising Waystar's value, Matsson will have to pay more or eventually be priced out of the deal all together – meaning that Kendall and Roman keep control of the empire.
It seems simple right? But this is Succession we are talking about, and the power grab battle in the media empire is never easy. With Roman going rogue and firing folks, Kendall getting a bit too delusional, Shiv working as a double agent, and the bank already chatting with the GoJo team Kendall only has one shot, and his odds aren't great.
In short, it is all kicking off, and if you can describe Succession season 4 episode 6 as anything, it would be – glorious chaos. This episode also moves at lightning speed, and it is easy to get some narrative whiplash while trying to keep up with the run-up to Investor Day, so let's get into it and break everything down.
After Matsson made an impressive offer for Waystar, Kendal and Roman have been backed into a corner and are pretty frantic to stop the buyout. The two try to paint Matsson as flaky to the board first but end up exposing their true intentions to Shiv, who confronts her brothers about their sabotage. Rightfully so, Shiv is pissed that the two didn't include her in their plan and feels betrayed that they have seemingly abandoned their original vision without her.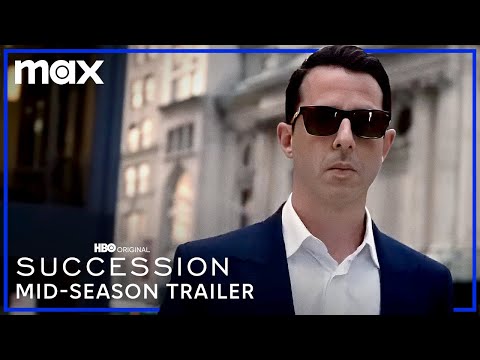 As you can remember from Succession season 4 episode 1, the gang had planned to buy Pierce and leave Waystar and ATN behind. So, Shiv (very much her father's daughter) has a backup plan – she begins contacting Matsson, and is effectively his inside ear into the company. And oh, boy, during their first covert conversation, Matsson reveals that there is already something he isn't pleased about: the upcoming Investor Day announcement for a project called Living+.
Fans will no doubt scream in delight because, in this episode, we get to see one of the best Succession characters return (well, kind of). A video recording of Logan Roy is revealed, where he announced one of his final projects before his sudden death – Living+. Living+ is a new real estate brand which is effectively a retirement community. It isn't anything ground-breaking, really, but Kendall sees it as his ticket to pushing Matsson out of Waystar once and for all.
Kendall starts going off the rails with ideas. He wants Living+ to be revolutionary, promise the moon and more, and even goes so far as to try and make up financial projections and even edit the video of his dead dad to manipulate the shareholders. His plan is bordering on delusional, and his co-CEO Roman isn't too keen on joining the shaky Living+ ship.
Roman is truly the star of this episode, purely thanks to his own brand of downward spiral and Kieran Culkin's superb performance. As we watch Kendall jump off into the dead end of Living+, Roman is desperate to emulate his dad, is super defensive, and ends up firing Gerri. Yes, you read right, Gerri. Basically, if you haven't noticed this already, both Kendall and Roman are racing full speed ahead down destructive trajectories.
However, one brother manages to break all our expectations. After Kendall is left to announce Living+ by himself during Investor Day, Karl (aka Wastra's trusty Chief Financial Officer) comes to save the day. Before Kendall shared his kooky numbers with the crowd, Karl warned him about the repercussions, and thankfully Kendall listened.
So, the wild speech that everyone thought would be a cringey trainwreck ended up succeeding and Living+, with the help of some good old manipulation from the "my dad is dead" tactic, is a hit. In fact, in a shocking U-turn of expectations, the one who failed during this episode is Matsson.
In an effort to undermine Kendall, Matsson posted a holocaust joke about Living+ online, and as you'd expect, the incredibly dark joke caused major backlash. Kendall ended up walking away looking the sane one which — considering this is the man who used his dad's demise as a tool — is a feat, to say the least.
After Succession season 4 episode 6, it's clear that Kendall actually has a shot at beating Matsson. The war for Waystar is fully on, but Shiv isn't going down without a fight, either. The future of the drama series is murky but packed with possibilities. And as we wait to see if the Roy Family will crumble or not, we are wholly reminded of why this is one of the best TV series out right now.
Succession season 4 is available to watch on HBO Max in the US and on the streaming service NOW TV in the UK. For more Roy content, here are our guides on all the Succession episodes ranked, and who is in the Succession cast list.
For more top picks, here are our lists of all the new movies coming out this year and the best movies of all time.
Succession season 4 episode 6 recap
Kendall makes a gloriously chaotic power play, and we couldn't be happier.