Since premiering in 2018, it has become widely accepted that HBO's Succession is one of the best TV series to ever hit our small screens. Throughout three seasons of the drama series, we've seen the dark comedy stylings of the Roy family, fighting each other for power, positions, and control over their media conglomerate Waystar RoyCo.
As we have seen familial tensions rise, scandals come to light, and even the law get involved, each entry of Succession has been better than the last. And thankfully, the introductory episode to its fourth and final season doesn't fall short of our high expectations.
In the space of 60 minutes, Succession season 4 episode 1 – titled "The Munsters" – perfectly crafts the basis of the season's upcoming conflict, a new media battle between family patriarch Logan Roy (Brian Cox) and his children Kendall (Jeremey Strong), Shiv (Sarah Snook), and Roman (Kieran Culkin).
Just like the Succession pilot in 2018, season 4 episode 1 takes place during the birthday celebration of Logan. However, this time around, instead of being surrounded by family and baseball game bets, Logan is amid colleagues and our favourite TV couple Greg (Nicholas Braun) and Shiv's estranged husband Tom (Matthew Macfadyen).
Unlike season 1, and instead following on from the explosive events of season 3, Shiv, Kendall, and Roman are no longer fighting for Waystar control. Instead, they have left their dad and his company. The trio have rallied together after being forced to accept the fact that Logan left them out in the cold following the company's buyout from tech mogul Lukas Matsson (Alexander Skarsgard) in Succession season 3.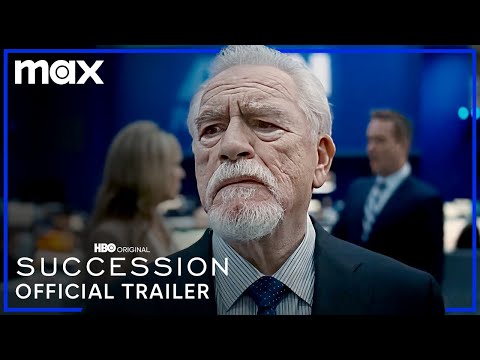 So, naturally, Succession season 4 begins with showing viewers that the three Roys are now looking towards the future…and maybe some revenge too?
Shiv, Roman, and Kendall are planning to launch a new company and have essentially cut contact with Logan for the time being. But this is the Roy family we are talking about, and Logan's hold can't be shaken off so easily. A birthday party soon turns into a tense business deal as the three partners learn Logan is again trying to buy his long-time rival and ATN news competitor Pierce Global Media.
A family bidding war for Pierce kicks off as Shiv, Kendall, and Roman change their tactics and set their sights on owning Pierce, punching their dad where it hurts him most – business. With that, the episode mainly revolves around a frantic cat-and-mouse game between the Roy family as Logan tries to predict his kids' next move from his birthday celebration.
The new conflict serves as a taster for the rest of the season, as we can see Logan has an uphill battle against him with his children firmly committed to proving themselves away from Waystar once and for all.
As with all Succession episodes, the acting all-round is exemplary – however, Cox truly shines as he portrays a man evidently lonely, but who only has pride and the thrill of 'winning' to cling onto. Macfadyen – typically the comic relief with Braun – and Snook, also demonstrate a collection of serious emotions in this episode as their marriage reaches a crossroads and the two are forced to face the reality of their feelings for one another and their strained relationship.
It is a strangely sombre episode packed with vulnerability and promises of intimate emotional storylines in upcoming entries. However, saying that, there is still comedy, too, giving fans the perfect blend of reflection, drama and laughs. Greg's hilarious sub-plot with an unapproved date and accidental sex tape (no, we won't elaborate or spoil this for you) is the perfect counter to all the high-stakes business deals in the episode and is impossible not to giggle at.
Show creator Jesse Armstrong and the team of Succession writers have proven yet again that they know how to craft a great story and can balance genuine comedy against the most serious of moments. Succession season 4's start is everything that makes Succession great as a whole, captured into 60 minutes. Strong script, strong performances, and engaging character development that keeps you hooked and dying for the next episode.
As we prepare for an upcoming media war, where things are bound to get messy and personal, I can honestly tell you that Succession season 4 episode 1 is packed with promises for one of TV's most exciting finales to date.
Succession season 4 episode 1 will release on the streaming service HBO Max (or Now TV in the UK) on March 26, at 9 p.m. ET/PT. For more information on the hit series, check out our guide to the Succession cast, and our list of the best Succession characters.
Succession season 4 episode 1 review
Succession kicks off its new and final season with a triumphant bang.