Since Succession season 3, GoJo has been the ghost looming over Waystar and the Roy Family. CEO Lukas Matsson has been looking to buy the company for ages, and now, with this new episode, fans can finally witness the hunky businessman make his big play. Warning major spoilers ahead!
That is right, folks, Succession season 4 episode 5 – titled Kill List – addresses the GoJo deal, which Logan desperately tried to close right up until his last moments. Following on from the events of Succession season 4 episode 4, Kendall and Roman are now the new joint CEOs of Waystar. But before Kendall can properly relish in achieving the position that he has been after since the Succession pilot – a dose of cold (Norwegian) water is dunked on their heads.
Matsson is adamant about closing the GoJo deal and has told the Waystar higher-ups to hop onto a plane and join the GoJo staff retreat up in the European mountains to finalise everything once and for all.
Now, bear in mind that Logan's funeral still has to be sorted, and Kendall doesn't seem too rushed to hand over his power, either. And on top of that, Waystar board members want a steady deal, and employees are panicking over rumours of a GoJo "Kill List" – a document with names to be fired or made redundant. In short, it is all kicking off, and behind everyone's smiling business-ready faces is pure panic.
And tensions only become more evident once Waystar actually gets to GoJo's base in Norway. Like with all of Succession's filming locations, the GoJo retreat is stunning. The landscape is breathtaking, and the peace of the forest works to contrast the pure passive-aggressive power plays that this company meet up devolves into. From their first meeting with Matsson, it becomes clear that Roman and Kendall aren't ready to fill Logan's shoes.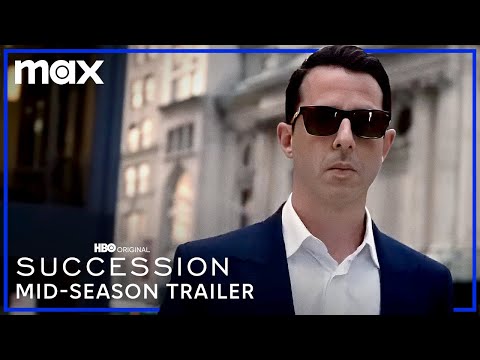 The two men fumble over each other, and Roman especially seems overwhelmed as he is still very much openly grieving his dad's death. The first chaotic meeting with Matsson is delightfully cringy and ends with Matsson adamant that ATN will now be included in the deal.
Now you have to remember, ATN was Logan's baby and was the only thing set originally for him to still be fully in control of before he died. So, as you can imagine, Roman isn't the biggest fan of Matsson's proposal.
While Kendall and Roman band together and decide to sabotage the deal completely, Shiv has seemingly broken away from her brothers. In fact, she is all for ATN's sale and even develops a friendly relationship with Matsson – so much so that the CEO ends up telling her a pretty incriminating bit of information regarding his stalking tendencies with his employees.
Still with us? Good. Succession season 4 episode 5 is essentially a melting pot of moving parts, but ultimately, Matsson comes out on top in this chapter of the hit TV series. Despite Kendall and Roman trying to sneakily get Matsson to walk away from the deal by fabricating issues plaguing Waystar – they can't manage to get the CEO to back down.
Even after Roman snaps and, through a brilliant performance by Kieran Culkin, tells Matsson that he blames him for his dad's death, Matsson takes it as a challenge. While flying back to the US, Matsson phones the Waystar board members – completely going over Kendall and Roman's heads – and gives them his impressive offer.
Waystar is officially sold to GoJo for $192 billion, with ATN included as part of the package. The episode ends with Kendall and Roman pretty much devasted while Shiv celebrates backing the right horse – even going so far as to send a photo of her forlorn brothers to Matsson.
So what does this all mean for the comedy series going forward? Well, tensions between Roman and Matson are downright frosty, and we don't see any smooth sailing in their future business ventures. Similarly, Kendall is power-hungry, and if his past actions with Logan taught us anything, he is willing to fight dirty and be a snake in the grass for his own personal gain.
And finally, Shiv is the true winner of this episode. She finally got a leg up on changing ATN, has dirt on Matsson, and is in a much better position than her brothers. We are more than excited to see what the new Waystar looks like under GoJo, and how the drama continues to play out. Fingers crossed that more double-crossing and shady deals head our way!
Succession season 4 is available to watch on HBO Max in the US and on the streaming service NOW TV in the UK. For more Roy content, here are our guides on the best Succession characters, all the Succession episodes ranked, and who is in the Succession cast list.
For more top picks, here are our lists of all the new movies coming out this year and the best movies of all time.
Succession season 4 episode 5 recap
Kill List is an explosive episode and fully marks the point of no return for the new Waystar.