It is safe to say that after the events of Succession season 4 episode 3, every fan of the drama series was an emotional wreck. The behemoth Logan Roy passed away, Waystar is without a leader, and the GoJo deal is in a dangerous state of limbo. In short, Succession season 4 episode 4 – titled Honeymoon States – had a lot to cover, and oh, boy, did it deliver. (Warning major spoilers ahead!)
In this new episode, grief and full-blown business-driven anxiety are the order of the day. Kendall, Shiv, and Roman are all still processing the death of their dad. However, none of the trio can truly relax and process their loss since a board meeting is coming up and a new CEO needs to be assigned. And what better place for Waystar to try and organise its future than during the funeral of its founder Logan, right?
Yep, you read right. The majority of Succession season 4 episode 4 takes place in Logan's home in New York, where only three episodes ago, he was celebrating his birthday. Now his friends and family have gathered for his wake, but business is still at the forefront of everyone's mind.
With the Markets opening on Monday and GoJo still waiting to close their buyout, Logan's old and faithfuls – Gerri, Frank, and Karl – are scrambling to decide who should take over as CEO and finalise the GoJo deal once and for all. The gang is keen to keep Logan's kids out of the mix, worried that the trio will set GoJo up in flames – and their worries only escalate after they find a document detailing Logan's wishes in his safe.
But before we get into the episode's main reveal, let's discuss each of the Waystar children's reactions to the empty Logan-shaped hole in the room. Kendall is going through therapy and is seemingly in a mentally healthy place (for now), processing all his emotions. Shiv is being consumed by guilt – blaming herself for her dad being on the plane when he died. Roman is playing off that he is ok and in some denial, and Conor is adamant about buying his dead dad's house.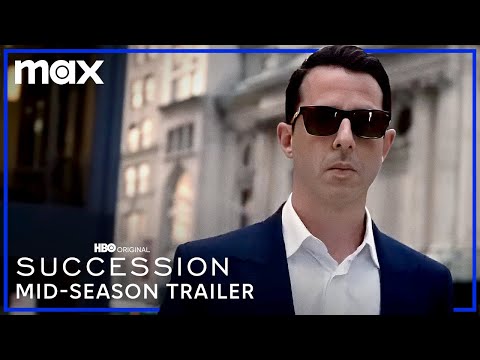 Each Succession character is handling their situation differently, and unfortunately, grief only escalates their eventual clashes once Logan's secret document is discovered by Frank. It turns out that this much-discussed document in Logan's safe showed that he had at one point underlined Kendall's name as the future CEO of his company.
As you can imagine, not many people are a fan of Logan's supposed decision – especially Shiv, who can't help but point out that Kendall's name may not have been underlined but instead crossed out altogether. And to her credit, the line on the document is ambiguous, with half of Kendall's name underlined and the other half crossed out.
But, unfortunately, Logan isn't here to clarify what his wishes truly were, and Kendall jumps at the opportunity that he has been after since season 1 – Waystar control. Ultimately the decision is made that Kendall will take over as a joint CEO along with Roman – meaning Shiv has been side-lined (not her best day, really).
And to be honest, Kendall's new position may have completely ruined his therapy process, too, as the episode ends with him going behind everyone's back to launch a harsh PR campaign against his father's legacy.
Succession season 4 episode 4 ends with Kendall throwing away his empathy and revealing himself to be somewhat of a double agent. After undermining Roman during their first decision as joint CEOs – with Logan's PR image – who is to say that he won't sabotage the GoJo deal too?
And as Shiv is flung into an outcast role along with her grief, we can't imagine her sitting quietly when she finds out that Kendall has smeared her dad's legacy. While this episode was sorely missing the talents of Brian Cox and felt somewhat empty without our favourite swear-happy CEO, Succession season 4 episode 4 was a dramatic and very emotional entry.
Sarah Snook's range of emotions as Shiv stole the show, and personally, we can't wait to see what Kendall does next. Even without Cox, fans can rest easy – Succession is still one of the best TV series you can watch right now.
Succession season 4 is available to watch on HBO Max in the US and on Now TV in the UK. For more on the show, here are our guides to everyone in the Succession cast, how to run a media empire, and who we think will win Succession in the end.
Succession season 4 episode 4 recap
Succession season 4 episode 4 is one of the saddest and most dramatic entries to the hit HBO series yet.