Is Succession season 4 streaming? We have finally reached the end of the long and winding road for the Roy family, with the dust settling to reveal who was left holding the keys to the Waystar Royco kingdom at the conclusion of the series.
Succession is one of the best drama series on TV and has kept us occupied with familial back-stabbing for so long that we'll honestly be left a little dazed and confused in the wake of the Succession season 4 ending. But no worries, because we have no doubt that the HBO show, definitely one of the best TV series ever made, will reward endless rewatches in the months to come.
So, how can you make sure you're up to date with the climactic ending and the new CEO of Waystar? No sweat, because we've got you covered with everything you need to know. Here's how to watch Succession season 4.
Where can I watch Succession season 4?
You can stream the entirety of Succession season 4 on Max (formerly HBO Max) in the USA, along with the complete series.
The first episode of season 4 premiered on the network on March 26. Succession has been a shining star in HBO's catalogue since it began, so fans will definitely be sad to see it go in the wake of Succession season 4 episode 10.
In the UK, Succession season 4 is available via Sky and NOW. You can also purchase the show via the likes of Amazon, Google Play, and Apple.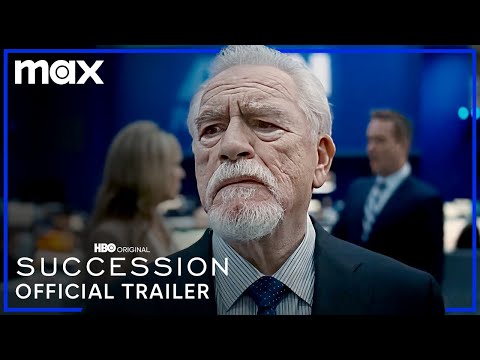 Is Succession season 4 streaming?
Yes! Succession 4 can be streamed on Max (formerly HBO Max). One of the best streaming services for TV fans is the destination for Succession season 4, with the series sitting as the jewel in the crown of Max (formerly HBO Max).
Is Succession season 4 on Netflix?
No, Succession season 4 isn't on Netflix, and we don't think it will be there any time soon. Succession is so valuable to HBO that we'd expect it to stay put on that company's own streaming platform for the foreseeable future.
Is Succession season 4 on Disney Plus?
Succession season 4 is not available on Disney Plus, and is unlikely to ever be released there. Neither Disney nor any of its other companies had a hand in making Succession, and the platform tends to only host its own company's movies and TV series.
Is Succession season 4 on Prime Video?
Good news, you can buy Succession season 4 in order to watch it on Prime Video. While Succession is not available to Prime subscribers for streaming, you can buy the entire series – including Succession season 4 – in order to watch it whenever you want.
Is Succession season 4 on Blu-ray?
Succession season 4 is not available on Blu-ray yet, but we'd expect a shiny series box set in the near future.
Succession season 1 is the only one currently available on Blu-ray, with seasons 2 and 3 out on DVD. Now that the series is done, though, we're keeping our eyes peeled for a lavish box set to celebrate Jesse Armstrong's huge televisual achievement in high definition.
If you want to fill your life with as much Succession as possible to plug the gap after the finale, be sure to check out our guides on the best Succession characters, the Succession cast, and our mammoth list of all the Succession episodes ranked.
You can also find out how to run a media empire according to Logan Roy and see why Brian Cox hasn't watched his Succession death scene. Farewell to the Roys.