Who are the Disgusting Brothers in Succession? Succession has never shied away from showing the grubby side of money (who can forget Boar on the Floor), but the newest season seems to be taking that to a whole new level.
In Succession season 4, episode 1, we were introduced to the Disgusting Brothers (although we've met these particular Succession characters before), and one of them lived up to the name almost immediately. The question is, though, how much of a bearing will these gross siblings have on Succession season 4? Well, honestly, probably quite a lot. Warning spoilers are ahead for the best TV series on the air right now.
The Disgusting Brothers explained
The Disgusting Brothers is a nickname Tom (Matthew Macfadyen) and Greg (Nicholas Braun) have apparently given themselves during the gap between Succession seasons 3 and 4. We don't know precisely what the pair did to earn this sobriquet, but we can guess from Tom's embarrassment when Gregg uses the name that it's something he's not proud of.
Were we to guess, it probably relates to womanising as that seems like a pretty Tom and Greg thing to do, although we can't imagine they were particularly successful. According to Braun, we will learn more about what makes the pair "disgusting" as the season goes on.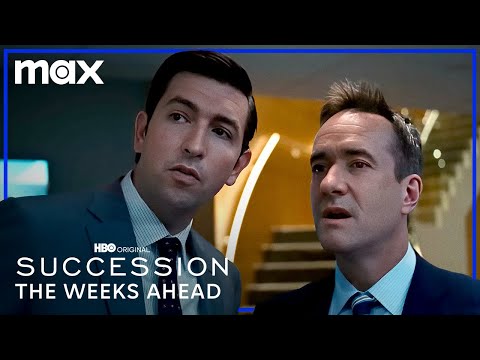 "You'll learn a bit more," Braun told TV Insider. "You'll get a little bit more about why they're disgusting… It's Greg-Tom disgusting. Maybe as men, maybe not so much physically. It's more about what they do with people. It's more the concept of them [being] disgusting."
If you love the Roy family, check out all 33 Succession episodes ranked or our guide breaking down the Succession cast. We've also done some digging to work out how rich Logan Roy really is and shared how many episodes there'll be in Succession season 4.