Buckle up, friends, because the new episode of Succession is finally here, and it is, by far, one of the most stressful entries that we've seen throughout the entire drama series.
Following the explosive events from Succession season 4 episode 7, the US presidential election has arrived, and everything is on fire as a result. From violence in the streets courtesy of political extremists to family tensions boiling over to the point of no return, it is truly all kicking off. Warning, spoilers ahead!
Succession season 4 episode 8 – titled America Decides – takes place on election night in the ATN offices. From the get-go, we learn that the country is severely divided, as is the Roy family themselves. There are two distinct camps laid out here; the first is Roman, who supports the Republican candidate Jeryd Mencken. The second group is Shiv, who is backing the Democrat Daniel Jiménez. And then there is Kendall – who is largely at a crossroads for the entire episode.
Kendall is torn because, to put it bluntly, Mencken is a pseudo-fascist. The politician's followers have been violent and have even pushed Kendall's adoptive daughter around due to her race – yikes. But on the other hand, Mencken is willing to pass legislation to prevent the GoJo deal from happening – meaning that Kendall gets to keep power over Waystar.
And unfortunately, Kendall's decision matters because ATN is rolling out a stream of misinformation, and Shiv is still playing double agent for Matsson. There is a lot to unpack here, but first, let's talk about ATN's damaging narrative. In the beginning of Succession season 4 episode 8, it seems as if Mencken is going to lose. However, everything changes once his followers attack a voting station in the crucial swing state of Wisconsin, setting fire to thousands of voting ballots.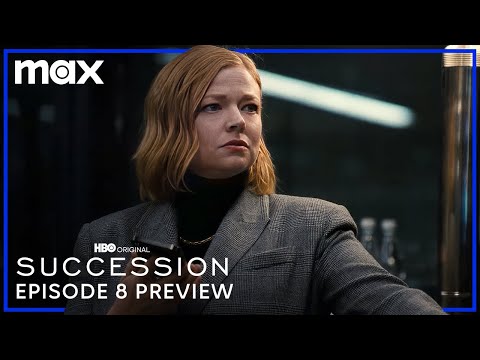 The results of which candidate won the state are put on hold. However, Roman sees an opportunity to push for a win. Ignoring Shiv, professionals, and all forms of common decency, Roman hijacks ATN news and persuades Tom to call Wisconsin in favour of Mencken – despite the lost votes. Obviously, this is bad and will probably get Waystar in legal trouble again – but it also adds fuel to Mencken's fire, and he can now push a narrative of a stolen election if push comes to shove.
This is obviously terrible news for Shiv. Since season 1, Shiv has been the most politically minded Succession character and a firm Democrat. The fact that she was involved in this by association must kill her inside. And unfortunately, her night just keeps getting worse and worse. Firstly, Shiv told Tom that she is pregnant, to which Tom, in a mega-jerk move, questioned if she was lying. And secondly, Shiv's alliance with Matsson was finally exposed to Kendall at the worst possible time.
As we mentioned above, Kendall has been at a crossroads for the entire episode. His indecision leads him to beg Shiv to contact Daniel Jiménez's people and ask if they can promise to block GoJo in exchange for ATN backing off on their strong Mencken support. Obviously, Shiv doesn't call the team, and Kendall finds out. In a fit of rage, Kendall decides that he will take the award for '" world's worst dad" and tells Roman to call the election in favour of Mencken, forgetting what may happen to his daughter as a result.
Shiv is firmly out in the cold, alone, and Sarah Snook gives us a brilliant performance of anger and loss as we see Shiv's world crumble with no support. Seeing Shiv's gut-wrenching fate within her family is the cherry on top of an already intense and gripping episode, and Snook proves herself to be the MVP of this season once again.
But, Shiv's downfall aside, what does ATN's actions mean for the election and the future of the TV series? Well, ATN has called the election, but they have done so without accounting for those Wisconsin votes, so Mencken hasn't actually won despite their report. But Mencken's followers have already instigated violence, and if Mencken loses, then there will be more turmoil in the streets, and ATN will be to blame.
So yeah, this could cause major issues for Waystar, and even if they manage to get the GoJo deal blocked, ATN's actions could end with legal action, loss of investors, shareholder prices plummeting and complete ruin. Needless to say, we are waiting with bated breath to see what Succession season 4 episode 9 brings to the table.
Fans can now watch Succession season 4 on the streaming service HBO Max in the US and on Now TV in the UK. For more Roy family fun, here is our guide to everyone in the Succession cast, and all the Succession episodes ranked.
If you are after more top picks, here are our lists of all the new movies heading our way in 2023 and the best movies of all time.
Succession season 4 episode 8 recap
The most stressful episode of Succession that you'll ever see.