Who is in the Avatar 2 cast? In 2009, James Cameron released the highest-grossing movie of all time. Over a decade later, we finally got to see the long-awaited sequel, Avatar: The Way of Water.
Avatar told the story of the conflict between a human mining colony and the local Na'vi on Pandora. In one of the best science fiction movies, we saw battle, forbidden romance, and a lot of alien ponytail action. You may be wondering which OG actors have returned, who the new faces in the Avatar 2 cast are, and what the future holds for one of film's best sci-fi series, so here we go!
Avatar 2 cast and characters
The main Avatar 2 cast list:
Sam Worthington as Jake Sully
Zoe Saldaña as Neytiri
Stephen Lang as Colonel Miles Quaritch
Sigourney Weaver as Kiri
Kate Winslet as Ronal
Matt Gerald as Lyle Wainfleet
Giovanni Ribisi as Parker Selfridge
Jemaine Clement as Dr Ian Garvin
Edie Falco as General Frances Ardmore
Joel David Moore as Dr Norm Spellman
Jamie Flatters as Neteyam
Britain Dalton as Lo'ak
Trinity Bliss as Tuk
Jack Champion as Spider
Cliff Curtis as Tonowari
CCH Pounder as Mo'at
Bailey Bass as Tsireya
Filip Geljo as Aonung
Duane Evans Jr. as Rotxo
Dileep Rao as Dr. Max Patel
Sam Worthington as Jake Sully
Sam Worthington returned to play the role of Jake Sully, an ex-human marine who, in the first Avatar movie, fell in love with Neytiri and ended up siding with the Na'vi.
Fans may recognize the star from his work in Terminator: Salvation or some of his best fantasy movies like Clash of Titans. But, although you are familiar with his live-action work, don't expect to see his actual face in the Avatar sequels.
Since the first movie in 2009 saw the human Jake abandon his real body for good, Worthington is featured in Avatar 2 in his blue form. Worthington is set to appear in Avatar 3, 4, and 5, so it looks like Jake is in the franchise for the long haul, friends!
Zoe Saldaña as Neytiri
Like Worthington, Zoe Saldaña made a comeback to the world of Pandora, reprising her role as Neytiri, the future Tsahìk of her clan. She is also now married to Jake and has kids, but that didn't stop her from being the fiercest element of Avatar 2 and a propeller of the story — so add her to your list of the best movie moms, too.
Saldaña is no stranger to sci-fi. Previously she was part of the Guardians of the Galaxy cast — check out our Guardians of the Galaxy Vol 3 review to find out about their latest adventure — and she was also in the most recent Star Trek movies. The best Zoe Saldaña movies are formidable, and she's actually one of the highest-grossing actors ever. Recently, she fronted the Special Ops: Lioness cast.
She has no plans on stopping the space kick anytime soon, either. Just like Jake, Neytiri is scheduled to appear in Avatar 3, 4, and 5. You can't keep a Na'vi warrior down!
Stephen Lang as Colonel Miles Quaritch
If you saw the first Avatar, you may be confused by Lang's name returning, since Colonel Quaritch got pierced by an arrow and was seemingly killed. However, it turns out that the Colonel survived after all (well, sort of) and returned with a vengeance against the Sullys.
The Colonel is "a genetically-engineered autonomous avatar" and "he has been downloaded with the mind, the emotions, and even more interestingly, possibly the spirit of Quaritch."
Lang is familiar with playing some of the best movie villains, so it was a welcome surprise to see him reprise this role. Previously he starred in the horror movie Don't Breathe, and Manhunter is an 80s film we like a lot. He's also seemingly in Avatar 3, 4, and 5 – so it looks like Quaritch will continue to escape death for the time being.
Sigourney Weaver as Kiri
As mentioned above, Jake and Neytiri have kids now, and one of their daughters is Kiri. Sigourney Weaver, who previously played Dr Grace Augustine in the first Avatar movie, returned as the young Na'vi child of our two protagonists. Kiri shares a unique mental bond with Pandora and is one of the more sensitive characters.
While she played an adolescent alien in Avatar 2, Weaver is an acclaimed adult actor who is acquainted with big franchise work. She has starred in a number of classics such as Ghostbusters, Alien (as Ripley, one of the best female characters ever), and one of Netflix's The Dark Crystal: Age of Resistance.
Although Kiri is a new character, we do know that she is here to stay. Weaver is down to play the alien for Avatar 3, Avatar 4, and Avatar 5. That's fantastic because Weaver is a credit to anything she's in.
Kate Winslet as Ronal
Kate Winslet is one of the new actors in Avatar 2, she joined the Pandora-based franchise as a Na'vi named Ronal. Ronal is a free diver in the oceanic Metkayina clan and plays a pretty small part, at least when compared to the film's massive runtime of over three hours.
Considering how Winslet is an award-winning actor whose past credits include the likes of Titanic and one of the best drama movies of all time, Eternal Sunshine of the Spotless Mind, she'll make an impact throughout the franchise. A fun fact is that Winslet trained extensively to be able to film underwater for a long time for these movies. We do know she has filmed scenes for Avatar 3, so she's back at least one more time.
Matt Gerald as Lyle Wainfleet
That is right; another baddie is returning to the Avatar franchise. Lyle Wainfleet is a human mercenary working for the RDA and a SecOps corporal. He also is pretty much a killing machine who will stop at nothing to fulfill his orders.
Like Quaritch, Wainfleet was a surprising addition to the Avatar 2 cast since in the 2009 film he was seemingly crushed by Pandora wildlife. Still, despite this smooshed fate, Gerald is down to appear in Avatar 3, 4, and 5 as well.
When Gerald isn't on Pandora, he is primarily taking the TV landscape by storm. His biggest credits are from the serial killer show Dexter and the Marvel series Daredevil.
Giovanni Ribisi as Parker Selfridge
Giovanni Ribisi is back to reprise his role as Parker Selfridge, the greedy head executive of RDA's mission on Pandora. He's back to his old mining and colonizing antics that we saw in the first Avatar movie. Because let's be honest, when it comes to RDA, peace was never an option.
Ribisi has starred in many roles over the years, such as Lost in Translation, Ted, and Boiler Room. He also brought us to tears in what many Steven Spielberg fans call one of the best war movies, Saving Private Ryan. He is returning for Avatar 3, 4, and 5, so get used to seeing his villainous mug on the big screen!
Jemaine Clement as Dr Ian Garvin
Dr Ian Garvin is a new character in the Avatar universe and is a marine biologist concerned with all things Pandora. Portrayed by Jemaine Clement, the character is signed on to appear in Avatar 3, Avatar 4, and Avatar 5 as well.
Fans may know Clement from his work on the vampire series What We Do in the Shadows, or perhaps you recognize him as Boris, the Animal in the sci-fi movie Men in Black 3. Clement is best known for his voice-over work, though. He's been in some of the best animated movies, if you're asking still-growing movie fans, such as Moana and Super Pets.
Edie Falco as General Frances Ardmore
Edie Falco played the role of General Frances Ardmore, described as "the Commander in charge of the RDA's interests". So, hold onto your hats because we have another person to root against in the ongoing colonization of Pandora.
Besides being one of the new staple characters in the Avatar movies, Falco has already made a name for herself in the entertainment industry. She previously worked on one of the best TV series of all time (according to just about everyone), The Sopranos, and was the lead in the hit drama series Nurse Jackie. She's incredibly well-regarded, so it makes sense she was brought back for the sequel. She shot her scenes so long before Avatar 2's premiere she assumed the film had been released and flopped.
Joel David Moore as Dr. Norm Spellman
Norm is an anthropologist, xenolinguist, and xenobotanist (oh my), as well as one of the initial avatar 'drivers'. One of Jake and Neytiri's allies in the first movie, Dr. Spellman chose to side with the Na'vi against the humans in the conflict. During the Battle of the Tree of Souls, his avatar body was injured but he lived to see another day. He gets summoned by Jake in Avatar 2 to provide medical aid to Kiri. We can expect to see more of him in future movies, as well.
Away from Pandora, Moore has been a comedy movie stalwart. Perhaps most famously, he appeared opposite Vince Vaughn and Ben Stiller in Dodgeball. He also played intern Colin Fisher on the crime procedural series Bones.
Jamie Flatters as Neteyam
Played by Jamie Flatters, Neteyam is Jake and Neytiri's oldest biological son. He is 15 years old during the events of Avatar 2 and is the film's heartbreaking vehicle for gravitas during events near the end of the movie. He's the more emotionally centered sibling and does his best to keep everyone out of trouble.
He has also appeared in the Netflix movie The Forgotten Battle and showed up in various TV series like CBBC's So Awkward, Channel 4's Close To Me, and ITV's Liar. Although his role in The School for Good and Evil hit screens before Avatar 2, he shot his part in The Way of The Water back in 2017 and 2018.
Britain Dalton as Lo'ak
Lo'ak is Jake and Neytiri's other biological son and the second-oldest child after Neteyam. For the majority of the movie, the character is fourteen years old and is portrayed by Britain Dalton. He's impulsive and has a strong sense of righteousness. His actions also create heartbreaking ripple effects for the Sully family.
Prior to Avatar 2, Dalton's most major role was a recurring part in the Amazon Prime Video series Goliath. He also appeared in the monster movie Dark Harvest, which came out in 2022. He's apparently going to be in 3, 4, and 5, so will be kept busy.
Trinity Bliss as Tuk
Tuktirey, nicknamed 'Tuk', is Jake and Neytiri's youngest child and their only biological daughter. During the events of Avatar 2, she is seven years old. Tuk marks the first major role of child star Trinity Bliss, who was only seven years old at the time of filming.
Despite her young age, she learned to free-dive for the role and can reportedly hold her breath underwater for 3-4 minutes. Bliss starred in Max (formerly HBO Max) comedy series The Garcias, which was unfortunately canceled after one season. Don't worry, though, we imagine she has a bright future: We foresee this adorable young Na'vi sticking around for all the sequels, too.
Jack Champion as Spider
One of the few humans to reside on Pandora, Miles Socorro, who was nicknamed 'Spider' due to his natural climbing abilities, was born in Hell's Gate, an RDA colony on Pandora.
An orphan, he is the adoptive son of Jake and Neytiri and is 16 during the events of Avatar 2. Throughout the movie, we see him struggle with his sense of belonging, with his loyalties pulled between the Na'vi and his biological father: the Colonel hunting them.
Because Spider isn't Na'vi, the character's actor, Jack Champion, didn't rely on performance capture, unlike his co-stars. Outside of Avatar, Champion has appeared in movies like Extraordinary and The Night Sitter. He recently made a big impact in one of the best slasher movie franchises, if you ask us, with a Scream cast role in the sixth.
Cliff Curtis as Tonowari
Avatar 2 introduces viewers to the Metkayina clan, an oceanic Na'vi clan that resides by Pandora's oceans. As the title of the movie implies, has learned to adapt and live in "the way of the water". Tonowari is Olo'eyktan (leader) of the clan and is played by New Zealand actor Cliff Curtis. While his wife (do Avatars get married?) had more reservations than he, Tonowari was able to convince her to let the Sullys stay.
As well as portraying Travis Manawa in the horror series Fear the Walking Dead, Curtis has also appeared in a number of films like the Fast and Furious spin-off Hobbs and Shaw, one of the best shark movies in The Meg, and New Zealand drama The Dark Horse.
CCH Pounder as Mo'at
Neytiri's mother Mo'at returns in Avatar 2. She's the Tsahìk of her clan, which means she serves as the spiritual leader. Initially, she disapproved of Jake and Neytiri's relationship, but she has grown to respect him and has a good bond with her grandchildren. She chose to stay behind when Jake and Neytiri took the family into hiding with the Metkayina.
Although actor CCH Pounder has had an extensive career in film, she is best known for her TV work. She played Dr Angela Hicks in ER, was the mysterious Mrs. Frederick in Warehouse 13, had a big role in The Shield, as well as a smaller part in the Sons of Anarchy cast. She's set to appear in further Avatar movies, too!
Bailey Bass as Tsireya
Tsireya (AKA: Reya) is the daughter of Ronal and is one of the more skilled free divers of the Metkayina and Tonowari. She's also been described as the 'young Neytiri' of the Oceans, which is something of a compliment!
When the Sully family arrives, she takes to training them and is a more welcoming presence than some of her counterparts. She winds up being good friends with the Sully children and finds a potential romantic spark with Lo'ak.
Bass began her acting career in a My Little Pony commercial when she was only 5 and a half years old. She also starred in the Interview with the Vampire TV series and had a guest spot in an episode of Law & Order: SVU. Since then, Avatar has been her biggest screen credit. She's set to appear in both Avatar 3 and 4, at least.
Filip Geljo as Aonung
Aonung is a teenaged Na'vi hunter in the Metkayina clan and the eldest son of Tonowari and Ronal. When the Sullys arrived at the village, his father asked him to help the kids adapt.
He followed this instruction, grudgingly. Aonung initially ruffled Lo'ak and Kiri for being different. But as the threat of the RDA increased, Aonung found friendship with them.
Filip Geljo is best known for The Odd Squad series and film and is also slated to appear in Avatar 3 and 4. The Canadian actor also appeared in The Waiting Room in 2015.
Duane Evans Jr. as Rotxo
Rotxo is a teenage Na'vi diver from the Metkayina clan and a friend of Tsireya and Ao'nung. After Tonowari grants the Sullys refuge, Rotxo helps Tsireya and Ao'nung train the Sully kids. Although, he is a bit of a jerk about it at first, laughing at their tails.
Roxto is portrayed by Duane Evans Jr., a young New Zealand-Maori actor known for projects such as Duckrockers, Ebony Society, I'm Going to Mum's, Possum, and The Legend of Baron To'a.
It looks like he's scheduled for Avatar 3, 4, and 5. Lucky him! He's been acting since he was just three years old, so we'd say he's earned it.
Dileep Rao as Dr. Max Patel
Dr. Max Patel is a human scientist on Pandora who appears to oversee the synchronizing of human minds with their avatar bodies as well as providing technical support. Max seems to have been on Pandora for a number of years, and he's one of the few humans who were granted the honor of staying on Pandora after the war.
After the conflict, he became the chief scientist at High Camp. No longer able to use the RDA's resources, Max and his team conduct their research independently now.
In 2009, Rao appeared in the first Avatar as well as Sam Raimi's horror film Drag Me to Hell. After that, he appeared as part of the ensemble cast in Christopher Nolan's Inception, playing a pharmacologist. A fun fact about Rao is that he competed on the game show Jeopardy! in 2002 and won $34,400.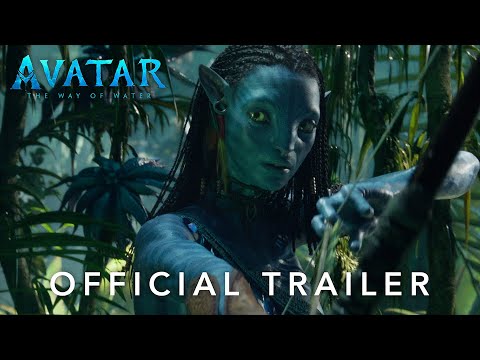 Everyone in the Avatar 2 cast
Here is the full Avatar 2 cast list:
Sam Worthington as Jake Sully
Zoe Saldaña as Neytiri
Stephen Lang as Colonel Miles Quaritch
Sigourney Weaver as Kiri
Kate Winslet as Ronal
Matt Gerald as Lyle Wainfleet
Giovanni Ribisi as Parker Selfridge
Jemaine Clement as Dr Ian Garvin
Edie Falco as General Frances Ardmore
Joel David Moore as Dr Norm Spellman
Jamie Flatters as Neteyam
Britain Dalton as Lo'ak
Trinity Bliss as Tuk
Jack Champion as Spider
Cliff Curtis as Tonowari
CCH Pounder as Mo'at
Bailey Bass as Tsireya
Filip Geljo as Aonung
Duane Evans Jr. as Rotxo
Giovanni Ribisi as Parker Selfridge
Dileep Rao as Dr. Max Patel
Matt Gerald as Corporal Lyle Wainfleet
Alicia Vela-Bailey appears as Zdinarsk (uncredited)
CJ Jones appears as a Metkayina interpreter (uncredited)
Keston John as Tarsem
Avatar 2 is now streaming on Disney Plus. You can also check out our Avatar 2 review as well as how much money did Avatar 2 make. Clue: loads.
If that wasn't enough, we've also got guides on the Avatar 2 runtime, how much Avatar 2 cost to make, what happened to Jake Sully's body, the difference between the Na'vi and the Avatars, and even some new movies (and potentially best movies) coming your way this year.
Finally, we have a story on Avatar 3's release date which recently shifted a little further into the future. That's plenty to keep you going until our next journey to Pandora.