When is the Avatar 3 release date? Avatar 2 hit theaters last year after over a decade of waiting, and like most James Cameron movies, it's quite good, to say the least. After more than a decade stuck on Earth waiting for the Na'vi to return, we got the chance to head back to the beautiful world of Pandora.
Jake Sully and Neytiri now have a family, though settling down isn't so simple. In Avatar 2, we started to see the machinations of James Cameron's operatic vision that'll encompass a total of five new movies, if he gets to complete his plans. As you might expect, the concepts are grand and majestic, and we can't wait for Cameron's follow-up to some of his best science fiction movies.
Obviously, we have questions about the Avatar 3 release date. Will we have to wait another ten years before we get more James Cameron movies? We're already itching to see the Na'vi and Pandora again, so if you know how to watch Avatar 2 and are caught up, let's look to the bright blue future.
What is the Avatar 3 release date?
Avatar 3 will arrive in theaters on Thursday, December 19, 2025. It was originally set for release on December 20, 2024, but producer Jon Landau said they needed more time to complete the film.
That's right, we don't have to wait more than a decade for the third installment. That's because a large chunk of Avatar 3 was filmed alongside Avatar 2, reducing the workload and time needed now that The Way of Water is out.
That said, this is Cameron we're talking about, and the scale and complexity could mean things change. After all, a huge amount of the work on Avatar happens once the cameras have stopped rolling.
Who is in the Avatar 3 cast?
The Avatar 3 cast will feature many of the regulars from the franchise so far, including Sam Worthington and Zoë Saldaña as Jake and Neytiri.
Zoe Saldaña, Stephen Lang, and Sigourney Weaver of the Avatar 2 cast are all due to appear alongside Edie Falco, Jemaine Clement, and more. The Sully kids will be back too, along with Cliff Curtis as Tonowari and Kate Winslet as Ronal from the ocean-loving Metkayina clan of Na'vi.
Avatar 3 will introduce Michelle Yeoh to this world as Dr. Karina Mogue. She is an incredibly exciting addition after the already brilliant Avatar 2 cast, and we can't wait to see what she has in store for us. Other than the name, we don't know anything about her just yet.
Here's the confirmed Avatar 3 cast list:
Sam Worthington as Jake Sully
Zoe Saldaña as Neytiri
Sigourney Weaver as Kiri
Stephen Lang as Colonel Miles Quaritch
Edie Falco as General Frances Ardmore
Jemaine Clement as Dr Ian Garvin
Michelle Yeoh as Dr Karina Mogue
CCH Pounder as Mo'at
Britain Dalton as Lo'ak
Cliff Curtis as Tonowari
Kate Winslet as Ronal
Matt Gerald as Corporal Lyle Wainfleet
Oona Chaplin as Varang
Giovanni Ribisi as Parker Selfridge
Joel David Moore as Dr Norm Spellman
Dileep Rao as Dr Max Patel
Brendan Cowell as Captain Mick Scoresby
David Thewlis as Peylak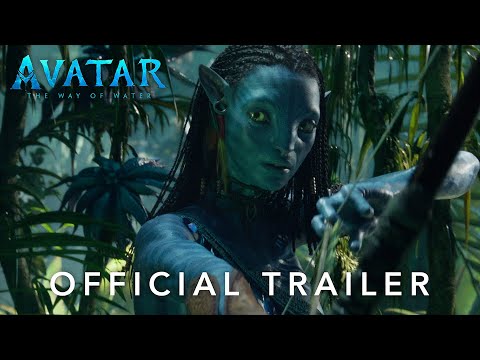 What will Avatar 3 be about?
It's likely that Avatar 3 will pick up close to where The Way of Water ended, with the threat of a full-scale human invasion of Pandora. Thankfully, the Sullys have been fully accepted into the water tribe now, so they'll have allies in the coming war.
There's also the threat of Colonel Quaritch. He's still out there, but did anyone else think they were setting up a redemption arc for one of the best movie villains of recent years? Finally, there's the blossoming romance between Lo'ak and Reya.
Speaking of Lo'ak, Cameron revealed that the narrator's position will switch from Jake to his son. We know that we're going to get the future of the franchise from Lo'ak's perspective.
We also know that fan favorite Pandora-born whale creature Payakan and his nemesis Mick Scorseby will both return. Scoresby will likely be even more dangerous than before and bent on revenge since Payakan caused him to lose an arm in The Way Of Water's action-packed finale.
Cameron has also confirmed the addition of a third Na'vi clan: the "Ash People". And it sounds like they might not be very friendly at all. We can't wait.
Is there an Avatar 3 trailer?
There isn't a trailer for Avatar 3 yet, but we think we'll get a first glimpse in mid 2025 and a more detailed trailer towards the end of 2025.
If you want to revisit the world of Pandora in the meantime, you can check out the below featurette of how they went about making the incredible sequel and brought the characters back to life after all these years. Cameron is a maestro, that's for sure.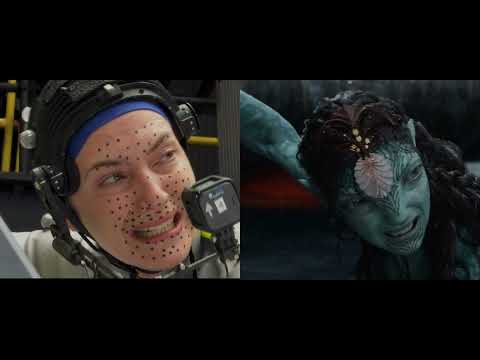 Where can I watch Avatar 3?
When it comes to big-screen movies, it doesn't get much better than Avatar, so expect to see the third movie in the series show exclusively in theaters in December 2025.
Expect big IMAX screens and plenty of fanfare for this one! After that, Disney Plus will be the place to stream Avatar 3 — find it next to the service's other best movies.
That's everything we know about the Avatar 3 release date so far. If you enjoyed returning to Pandora as much as we did, then you're in luck; why don't you check out our guide on the Avatar 2 runtime? We've also got the Avatar 2 ending explained, as Jake Sully and Neytiri's children explained, and of course our Avatar 2 review.
That's a lot of content on the Na'vi, but it's not everything we've written, because we explained what happened to Jake Sully's human body at the end of Avatar and looked at how Matt Damon lost $250m when he turned down Avatar.