Who is in the Special Ops: Lioness cast, and what do we know about all the characters and actors? If you're anything like us, you'll watch absolutely anything that comes from the mind of Taylor Sheridan. Whether it's his movies like Sicario, Wind River, and Hell or High Water, or his TV shows with Yellowstone, Mayor of Kingstown, and Tulsa King, the man writes dynamite.
Special Ops: Lioness is Taylor Sheridan's latest Paramount Plus show, and it promises to be one of the best thriller series of the year as it tells a story of suspicions, secrets, and CIA surveillance, all based on a real military operation. It's intense and filled with both action and paranoia, making it a real must-watch.
That aside, the main reason why we're expecting Special Ops: Lioness to be one of 2023's best TV series is because it has such an impressive cast. Like any Taylor Sheridan series it's led by certified A-listers and some of Hollywood's biggest names and best actors. To get to know them all, here's our complete guide to the Special Ops: Lioness cast, with everything you need to know.
The main Special Ops: Lioness cast list:
Zoe Saldaña as Joe
Laysla De Oliveira as Cruz Manuelos
Nicole Kidman as Kaitlyn Meade
Morgan Freeman as Edwin Mullins
Michael Kelly as Donald Westfield
Dave Annable as Neil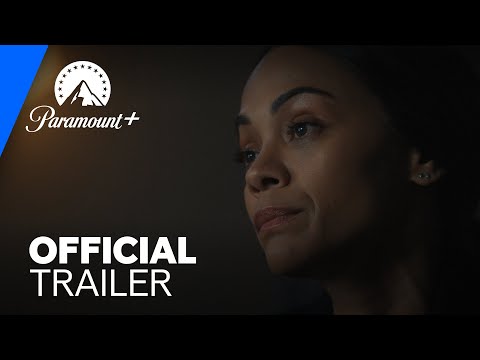 Zoe Saldaña as Joe
Zoe Saldaña is one of the biggest names in Hollywood, having played a leading role in the Avatar and Avatar 2 cast, the MCU as Gamora, and the Star Trek movies as Uhura. In fact, Saldaña has starred in many of the highest grossing movies of all time, and is a certified A-lister. So, seeing her on the small screen is a big surprise, and a testament to the gravitational pull of Taylor Sheridan.
In the new thriller series, Saldaña stars as Joe. Joe is an experienced US marine, and leads an undercover CIA taskforce named Lioness which aims to gain the loyalty of women close to important male terrorist leaders in order to uncover new information. Joe is level and determined, and focussed on her goals. She's the main character in the series, and Saldaña is the standout performer.
Laysla De Oliveira as Cruz Manuelos
Opposite Saldaña is Laysla De Oliveira as Cruz Manuelos. You'll likely recognize De Oliveira from one of the best Netflix series, Locke and Key, in which she stars as Dodge in a leading role. Aside from that, she has appeared in iZombie and The Gifted, though Special Ops: Lioness is unarguably her biggest role to date.
As field agent Cruz Manuelos, Laysla De Oliviera is the co-lead of the series, paired up with Saldana's Joe. She's enlisted to join the Lioness taskforce, but with her aggressiveness, impatience, and dynamism, she's a very different kind of operative to Joe. This creates conflict between the pair, which stands as one of the driving forces behind the series.
Nicole Kidman as Kaitlyn Meade
Nicole Kidman needs no introduction, as one of the most Oscar-nominated actors ever. Since her early roles in Eyes Wide Shut and Moulin Rouge!, Kidman has been in the Hollywood spotlight for decades. She recently starred in The Northman in a bewitching supporting role, and has led one of the best TV series of the past decade with Big Little Lies.
Now she's back on television as Kaitlyn Meade in the Special Ops Lioness cast, and she also serves as an executive producer on the show. Kaitlyn Meade spearheads the Lioness program and acts as Joe's supervisor.
Morgan Freeman as Edwin Mullins
Another Oscar winner, Morgan Freeman is beloved by audiences and has starred in some of the best movies ever made, including The Shawshank Redemption and Se7en. And, yes; he does have an incredible, rich voice.
Seeing him on the small screen on a streaming show is a bit of a surprise. He isn't in the first episode of the series, but we do know from trailers that he'll be showing up further down the line as Edwin Mullins, who appears to have oversight over the Lioness program in a political capacity. We can't wait to find out more.
Michael Kelly as Donald Westfield
Alongside Nicole Kidman's Kaitlyn Meade in spearheading the Lioness program is Michael Kelly's Byron Westfield. He helps to orchestrate Joe's operation, and organizes the recruitment of Cruz Manuelos.
Michael Kelly is one of America's most talented actors. He's no stranger to the spy thriller genre, playing a main role in Jack Ryan as Mike November, and he's also known for his time as Doug on House of Cards. Kelly will join Colin Farrell on HBO's The Penguin when it eventually releases.
Dave Annable as Neil
Joe's husband Neil is played by Dave Annable. Annable has worked with Sheridan before, starring as Lee Dutton in the Yellowstone cast. Sadly for Annable, Lee is killed in the first episode, though he does return every so often through flashbacks and visions.
Everyone in the Special Ops Lioness cast
If you're looking for a complete list of the Special Ops: Lioness cast, look no further. Here's everyone involved in the show, including all the supporting cast members too.
The full Special Ops Lioness cast list:
Zoe Saldaña as Joe
Laysla De Oliveira as Cruz Manuelos
Nicole Kidman as Kaitlyn Meade
Morgan Freeman as Edwin Mullins
Michael Kelly as Donald Westfield
Dave Annable as Neil
Jill Wagner as Bobby
LaMonica Garrett as Two Cups
James Jordan as Tucker
Austin Hébert as Randy
Jonah Wharton as Tex
Hannah Love Lanier as Kate
Ray Corasani as Ehsan
Sam Asghari as Kamal
Carla Mansour as Malika
Adam Budron as Sami
Martin Donovan as Errol Meade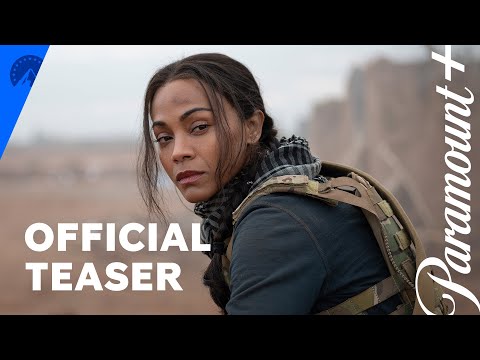 That's it on the Special Ops: Lioness cast. For more from Sheridan, see what's going on with the Yellowstone season 5 part 2 release date or find out more about the Mayor of Kingstown season 3 release date. You can also check out our guide to the best Paramount Plus shows, and see what's new on Paramount Plus this month.
Paramount Plus is also the home of Star Trek, and you can read our Star Trek Strange New Worlds season 2 review to keep up with the latest there. Or, see our ranking of the Star Trek movies before finding out what could be next for Gamora with our explainer on a potential Guardians of the Galaxy 4 release date.