It is time to pack your bags, because we're heading back to Pandora, folks. One of the best movies of 2022, Avatar 2 (titled Avatar: The Way of Water), is now finally available to watch from the comfort of your own home. For a price, that is. So, for all of you Disney Plus subscribers, head over to the streaming service!
That's right, as of June 2023, Avatar fans can now watch the latest James Cameron movie on Disney Plus. And why wouldn't you? If you happened to live under a rock in 2022, you'd know that Avatar: The Way of Water took the world by storm back when it was released on the big screen on December 6.
The sequel to the 2006 science fiction movie Avatar, it told the story of the former marine Jake Sully living the family life with the Na'vi. However, the peace is soon disrupted once the humans come back to colonize Pandora. The film kickstarted a full-blown saga with Avatar 3 already finished filming. So yeah, you don't want to miss this.
If you still aren't convinced about putting Avatar: The Way of Water on your watch list, the flick has received several accolades, including an Academy Award for Best Visual Effects.
And the action movie managed to win over multiple critics, too, including our very own Tom Percival. In his four-star Avatar 2 review, Percival praised the Avatar 2 cast and crew, complimenting the spectacle of the flick.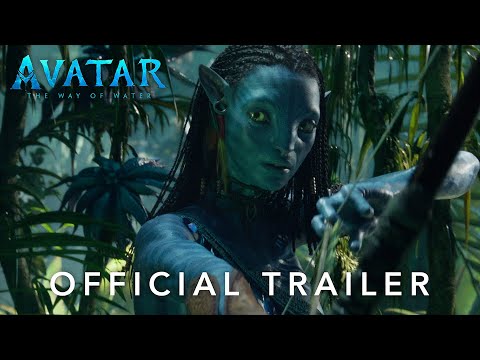 "Avatar 2 is a visual feast that deserves to be seen on the biggest screen possible," he wrote. "It's got fantastic action sequences, and although the story is weak, you'll probably find yourself surprisingly moved by the whole thing."
So what are you waiting for? You can now check out Avatar 2 via Disney Plus's platform by clicking our link below. And remember, Avatar 3 is set to hit cinemas on December 20, 2024, so you better start watching while you can.
For more on Pandora, here are our guides to the Avatar 2 ending explained, Everyone who dies in Avatar 2, and how to watch Avatar 2 on other platforms too. Or, if you want fresh picks, here is the list of all the new movies coming out in 2023.