Who is in the Guardians of the Galaxy cast? The rag-tag group led by Peter Quill may be a bunch of a-holes, but we love them all the same, and we're here to get to know the actors behind the characters a little better.
The rise of the MCU gave lesser-known comic book characters the chance to shine on the big screen, and the Guardians of the Galaxy were the main benefactors of this. From the very first Marvel movie starring this band of MCU characters, we've been obsessed with the adventures of the Guardians. In fact, in our mind, this series makes for some of the best movies in the entire MCU!
The superhero movie world is a far richer place thanks to the Guardians of the Galaxy cast, so with the final movie in the trilogy having wrapped things up, it's time to get acquainted with the actors involved.
The main Guardians of the Galaxy cast list:
Chris Pratt as Peter Quill (AKA Star-Lord)
Zoë Saldaña as Gamora
Dave Bautista as Drax the Destroyer
Vin Diesel as Groot
Bradley Cooper as Rocket Raccoon
Karen Gillan as Nebula
Pom Klementieff as Mantis
Michael Rooker as Yondu
Sean Gunn as Kraglin
Kurt Russell as Ego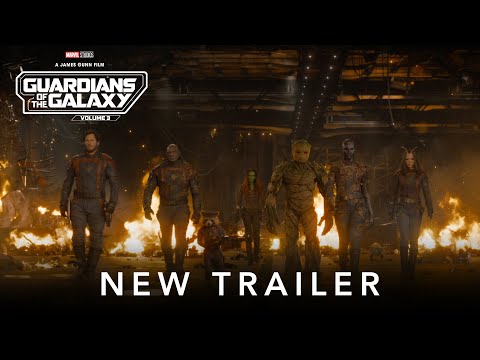 Chris Pratt as Peter Quill (AKA Star-Lord)
Peter Quill may have been plucked from Earth at a young age, but Chris Pratt is firmly on this planet and keeps busy with a cavalcade of fun flicks. However, his career well and truly took off on the small screen, appearing as Andy Dwyer in one of the best comedy series ever made, Parks and Rec.
On the big screen, Pratt has appeared in Moneyball, led the Jurassic World trilogy as Owen Grady, and also uses his voice in various animated movies like The Lego Movie and Onward. You will have also heard Pratt's voice once more as part of the Super Mario Bros movie cast. If you need more, check out our list of the best Chris Pratt movies for more from the star.
Zoë Saldaña as Gamora
Chances are, you've seen Zoë Saldaña in something outside of the Guardians of the Galaxy. How do we know that? Well, she's been in four of the top ten highest-grossing movies of all time. Not only does she pop up in Avengers Infinity War and Endgame alongside Marvel villain Thanos, but she is also one of the stars of the Avatar movies.
Saldaña plays Neytiri in the Avatar 2 cast, reprising her role from the original movie. If that wasn't enough, she's also one of the leads in the rebooted Star Trek movies, and just like Pratt, has lent her vocal talents to various animated movies, like The Book of Life, Missing Link, and Vivo. If you still want more, here's our list of the best Zoë Saldaña movies.
Dave Bautista as Drax the Destroyer
Bautista started his career as a wrestler, but just like Dwayne Johnson, he has forged a very strong career in the movies. Within the Guardians team, Bautista brings the comedy as the overly literal, very enthusiastic Drax the Destroyer, but away from Marvel, he's a pretty serious actor.
He had the privilege of playing a James Bond villain in Spectre, popped up for a small but significant scene in Blade Runner 2049, and is also a key figure in the Dune franchise. More recently, Bautista was in Netflix's Glass Onion, and one of his new movies saw him play a villain in M. Night Shyamalan flick Knock at the Cabin.
You can read our Knock at the Cabin review here to see how he fared and find out why we think Dave Bautista is the best wrestler turned actor around.
Vin Diesel as Groot
Believe it or not, the voice behind those grunts of "I am Groot" is all Vin Diesel, the king of the Fast and Furious franchise. He even has his own version of the scripts for the Guardians movies so that he can add the right intonations to his utterances of those famous three words.
Away from being a walking tree, Diesel is the leader of the Fast and Furious cast, where he plays the character Dom Toretto. He's also starred in various action movies like xXx, Bloodshot, and Riddick, but he also had a fun role in The Pacifier. See him next when the Fast and Furious 11 release date comes around.
Bradley Cooper as Rocket Raccoon
Another one now where you have to listen very closely to the voice to work out who's playing the character, and this time it's none other than Bradley Cooper, who plays the lovable rogue Rocket. Rocket is sticking around, so expect to see him in the next Marvel movies in order featuring the new Guardians.
Cooper has performed very well in dramas like Silver Linings Playbook, American Hustle, and Joy — funnily enough, all alongside Jennifer Lawrence. In 2021, Cooper appeared in one of the best Paul Thomas Anderson movies, Licorice Pizza, and Guillermo del Toro's Nightmare Alley.
The actor has also turned his hand to directing, stepping behind the camera for the brilliant musical A Star is Born. And if that wasn't enough, Cooper was Oscar-nominated for his role in Clint Eastwood's American Sniper.
Karen Gillan as Nebula
Nebula may have begun life as a bad guy in the MCU, but actor Karen Gillan has taken on many likable roles in her career. She started as a companion on Doctor Who, assisting House of the Dragon cast member Matt Smith during his run in the TARDIS.
Since then, Gillan's biggest role is in the Jumanji franchise, where she plays Martha. More recently, she has appeared in the thriller Gunpowder Milkshake and the 2022 pandemic movie The Bubble. Find out more about our appreciation for Nebula with our feature on her character arc in Guardians 3.
Pom Klementieff as Mantis
Mantis joined up with the Guardians in their second adventure and has become a mainstay of the team now. Actor Pom Klementieff is a relative newcomer to the big times, too, but has some fairly substantial roles to her name already.
She appeared in the American remake of the Korean movie Oldboy, but the less said about that Spike Lee movie, the better. Since then, she's had roles in Ingrid Goes West, the Safdie Brothers' Uncut Gems, and the anthology series Black Mirror. She also starred as Paris in Mission Impossible 8 and kicked ass while doing it. You'll likely catch her next when the Mission Impossible 8 release date rolls around.
Michael Rooker as Yondu
Ah, Yondu, the Mary Poppins of the Marvel world, how we miss you! The blue-faced, grumpy leader of the Ravagers is played by Michael Rooker, who's popped up in some of the best movies of all time without you even realizing.
Rooker started out in the '80s movies Henry: Portrait of a Serial Killer and Mississippi Burning. He appeared in Days of Thunder, and one of the best movies based on a true story, JFK. He was also a major player in The Walking Dead, appearing as Merle Dixon throughout several seasons. More recently, Rooker popped up in the DC movie The Suicide Squad for his old pal Gunn. If you're curious whether Yondu is in Guardians of the Galaxy Vol 3, we have you covered.
Sean Gunn as Kraglin
Former Ravager and Yondu's right-hand man, Kraglin, has appeared in all three Guardians of the Galaxy movies. He's known Peter since he was a child, and while their relationship was rocky for a while, now he's a Guardian too!
And in case you're wondering, Sean Gunn is related to James Gunn. He's his younger brother and has also appeared in some of the best TV series like Gilmore Girls and Bones. Also, Sean was the on-set reference for Rocket Raccoon when Bradley Cooper couldn't be.
Kurt Russell as Ego
Introduced in Vol. 2 as Peter's father, the legendary Kurt Russell was brought in as Ego, 'The Living Planet'. Ego is a celestial being who experiments with life. First appearing friendly and warm, there's a bit more to him than that.
Russell is a class act, having starred in horror masterpieces like The Things, John Carpenter's brilliant Big Trouble in Little China, and more recently The Christmas Chronicles with his wife Goldie Hawn. Russell was the ideal 80s action hero, with none of the usual narcissism. His himboism in Big Trouble is absolutely unmatched.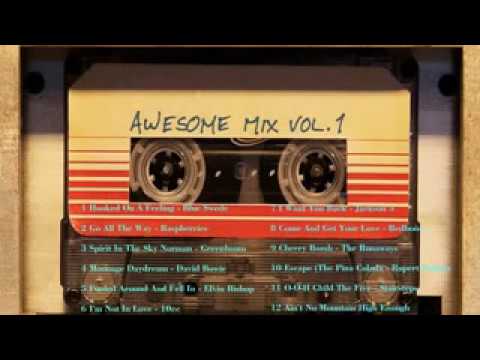 Everyone in Guardians of the Galaxy Vol. 1
Here's everyone in the first Guardians of the Galaxy movie, from the main players to the supporting cast:
Chris Pratt as Peter Quill/Star-Lord
Wyatt Oleff as Young Peter Quill
Zoe Saldana as Gamora
Dave Bautista as Drax the Destroyer
Vin Diesel as Groot
Krystian Godlewski as Groot
Bradley Cooper as Rocket Raccoon (voice)
Lee Pace as Ronan the Accuser
Michael Rooker as Yondu Udonta
Karen Gillan as Nebula
Djimon Hounsou as Korath the Pursuer
John C. Reilly as Denarian Rhomann Dey
Glenn Close as Nova Prime Irani Rael
Benicio del Toro as Taneleer Tivan/Collector
Laura Haddock as Meredith Quill
Sean Gunn as Kraglin Obfonteri / Rocket Raccoon
Peter Serafinowicz as Denarian Garthan Saal
Christopher Fairbank as Broker
Gregg Henry as Jason Quill
Janis Ahern as Peter Quill's Grandmother
Robert Firth as Doctor Fitzgibbon
Melia Kreiling as Bereet
Tom Proctor as Horuz
Stan Lee as Xandarian Ladies' Man
Tomas Arana as Kree Ambassador
Alexis Rodney as Moloka Dar
Nathan Fillion as Monstrous Inmate
Alexis Denisof as The Other
Ophelia Lovibond as Carina
Fred the Dog as Cosmo
James Gunn as a Maskless Sakaaran
Rachel Cullen as Karman-Kan
Isabella Poynton as Duranna
Imogen Poynton as Duranna
Max Wrottesley as Sacrifice Nova Corpsman
Bruce Mackinnon as Vorker
Mikaela Hoover as Nova Prime's Assistant
Stephen Blackehart as Steemie Blueliver
Laura Ortiz as Krylorian Attendant
Seth Green as Howard the Duck (uncredited)
Josh Brolin as Thanos (uncredited)
Ricky Knight as Toothless (uncredited)
Everyone in the Guardians of the Galaxy Vol. 2 cast
And here is every credited person in the full Guardians of the Galaxy Vol. 2 cast list:
Chris Pratt as Peter Quill / Star-Lord
Zoe Saldana as Gamora
Dave Bautista as Drax
Vin Diesel as Baby Groot (voice)
Bradley Cooper as Rocket (voice)
Michael Rooker as Yondu
Karen Gillan as Nebula
Pom Klementieff as Mantis
Sylvester Stallone as Stakar Ogord
Kurt Russell as Ego
Elizabeth Debicki as Ayesha
Chris Sullivan as Taserface
Sean Gunn as Kraglin / On-Set Rocket
Tommy Flanagan as Tullk
Laura Haddock as Meredith Quill
Aaron Schwartz as Young Ego Facial Reference
Hannah Harlow as Sovereign Chambermaid (as Hannah Gottesman)
Hilty Bowen as Sovereign Pilot
Ben Browder as Sovereign Admiral
Alex Klein as Zylak
Luke Cook as Zylak's Frenemy
Evan Jones as Retch
Joe Fria as Oblo
Terence Rosemore as Narblik
Jimmy Urine as Halfnut
Stephen Blackehart as Brahl
Steve Agee as Gef
Blondy Baruti as Huhtar
Richard Christy as 'Down There!'
Rob Zombie as Unseen Ravager (voice)
Sierra Love as Robot Courtesan
Kendra Carelli as Robot Courtesan
Milynn Sarley as Robot Courtesan
Seth Green as Howard the Duck (voice)
Molly C. Quinn as Howard's Date
Michael Rosenbaum as Martinex
Rhoda Griffis as Sneeper Madame
Stan Lee as Watcher Informant
David Hasselhoff as The Form of David Hasselhoff
Mac Wells as Officer Fitzgibbon
James Gunn Sr. as Weird Old Man
Leota Gunn as Weird Old Man's Mistress
Elizabeth Ludlow as Easik Mother
Wyatt Oleff as Young Peter Quill
Gregg Henry as Grandpa Quill
Damita Jane as Grandpa Quill's Friend
Ving Rhames as Charlie-27
Michelle Yeoh as Aleta Ogord
Miley Cyrus as Mainframe (voice) (uncredited)
That's all the Guardians of the Galaxy cast now, but you can read our Guardians of the Galaxy Vol. 3 review for the lowdown on the film. We also have guides on all the upcoming Marvel movies heading our way with Marvel Phase 5 and Phase 6. And if you're after more, we've ranked all the Marvel series and the best James Gunn movies of all time.
Is Guardians of the Galaxy Vol 3 streaming? We hear you ask… well, we have the answer to that, too. Don't forget to check out everything new on Disney Plus this month, and see why Marvel needs to learn that killing characters isn't everything. Plus, get to know The Marvels release date to see what's next.