Who is the Sons of Anarchy cast? For six years, the biker show created by Kurt Sutter ruled the roads of FX, going from small town drama to, well, even more serious small town drama.
The titular club presides over Charming, a fictional Californian town. At the head of the table is Ron Perlman, backed up by Charlie Hunnam, and an array of other stars. They all contributed to making Sons of Anarchy one of the best TV series of this century thus far.
Over the course of the drama series, a number of other characters are introduced, some friendly – most not. We've gone through all of them to give you the most important people in the Sons of Anarchy cast. Time to rev up, we ride now.
The Sons of Anarchy cast list:
Charlie Hunnam
Ron Perlman
Tommy Flanagan
Theo Rossi
Mark Boone Jr
Katey Segal
Kim Coates
Maggie Siff
Ryan Hurst
Drea De Matteo
Dayton Callie
Jimmy Smits
Taylor Sheridan
David LaBrava
Kurt Sutter
Charlie Hunnam as Jax Teller
The main protagonist of Sons of Anarchy and heir to the whole club's legacy. Sons was Charlie Hunnam's breakthrough role, after a number of bit parts in films and TV. He's since become a considerable star, Guy Ritchie movie The Gentlemen, drama movie The Lost City of Z, and science fiction movie Pacific Rim among his bigger productions.
Ron Perlman as Clay Morrow
Who better to lead a biker gang than Hellboy? Ron Perlman was a late addition to Sons of Anarchy, drafted in to play Clay when the original actor, Scott Glenn, just didn't quite fit. A tenured character actor, Perlman thrives in Sons, bringing the exuberant charm we all know and love, and demonstrating his darker side.
Tommy Flanagan as Chibs
Like many in the Sons of Anarchy cast, Tommy Flanagan reached a particular level of recognition in the show, but it was far from his first rodeo. The Scottish performer had a long list of credits before hopping onto his Harley, most notably in Gladiator opposite Russell Crowe. When you've been in one of the best movies ever, might as well do some television, right?
Theo Rossi as Juice
After years of doing one-off episodes and unsold pilots, Theo Rossi finally found a hit on Sons of Anarchy. He brought humanity to Juice, a tragic character who gets truly chewed up over the course of the show. He's remained in the spotlight, making thriller movies like Emily the Criminal, and joining the MCU for Marvel series Luke Cage.
Mark Boone Junior as Bobby Munson
Having acted in the likes of Die Hard 2, Seven, and one of the best Westerns, The Quick and the Dead, Mark Boone Junior brought plenty of experience to Sons of Anarchy. Those characters were probably a cakewalk compared to the tribulations of Bobby Singer, though. He's since appeared in the comedy series The Last Man on Earth, as well as the beloved Star Wars series The Mandalorian.
Katey Segal as Gemma Morrow
A good litmus test for someone's age would be asking them where they first saw Katey Segal, Sons of Anarchy or Married… With Children. Throw in her voice work as Leela in Futurama, and you have a veritable icon of TV. Her performance as Gemma Morrow nearly leaves everyone else in the dust on Sons of Anarchy, and she's since brought that talent to Shameless, The Conners, and Rebel.
Kim Coates as 'Tig' Trager
Kim Coates won some sort of lottery playing Tig, an unpredictable deviant who's one of the club's most loyal members. You can tell he relishes in all the room the role offers. Besides a large number of smaller performances in films such as Bad Boys, Coates consistently works on the small screen, adding his talent to Ghost Wars, Bad Blood, and more.
Maggie Siff as Tara
Maggie Siff managed to go from strength to strength in the late 2000s, leaving one role in Mad Men for Sons of Anarchy. Her time in Sons may have been ill-fated, but after her six seasons giving life to Tara, Siff joined Billions soon after, where she's still a main character.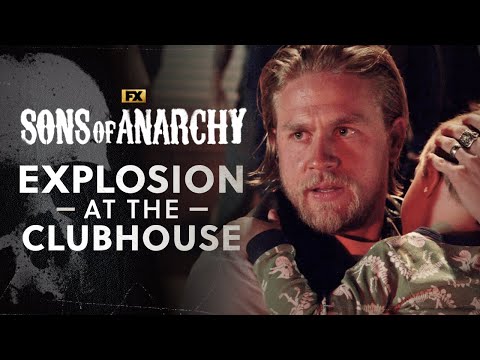 Ryan Hurst as Opie
Oh, Opie. Opie, Opie, Opie. You deserved better. That his death brings a lump to any Sons of Anarchy's fan throat still is a testament to Ryan Hurst's performance. You knew being so close to Jax wouldn't lead anywhere good, and yet, it still hurts. He's graced Bates Motel, Outsiders, and The Walking Dead since, and fared better in all of them.
Drea de Matteo as Wendy
Wendy's original plan had her die of the overdose she suffers in Sons of Anarchy's first episode. Luckily for Drea de Matteo, and us, that was changed, allowing her arc to become one of hope and positivity in a flume of darkness. Coming off of The Sopranos, de Matteo added another hit show to her belt, before going on to join Desperate Housewives, Shades of Blue, and A Million Little Things.
Dayton Callie as Wayne Unser
Charming's crooked sheriff Wayne Unser got about as good as he could expect, all things considered. Dayton Callie came into Sons of Anarchy after doing Deadwood, and between those and Fear of the Walking Dead, he's become a genuine legend of TV. Credits going back to the '80s will tell you he's earned every bit of it.
Jimmy Smits as Nero
The West Wing, Sons of Anarchy, Star Wars, NYPD Blue – Jimmy Smits is one of those character actors you see everywhere, always doing good work, just not often in the spotlight. His Sons of Anarchy character, Nero, offers valuable life experience as a former gang banger who managed to get clean and stay that way. A performance no doubt suited to Smits's level of experience.
Taylor Sheridan as David Hale
You'd nearly forget Sheridan was ever an actor considering the ongoing success of Yellowstone, and his great screenwriting career in general. Before he was putting together neo-Westerns for Denis Villeneuve and Jeremy Renner, Sheridan spent a couple of seasons trying to bring down the Sons of Anarchy. He wasn't all that successful, and not long after realised his talents belonged elsewhere.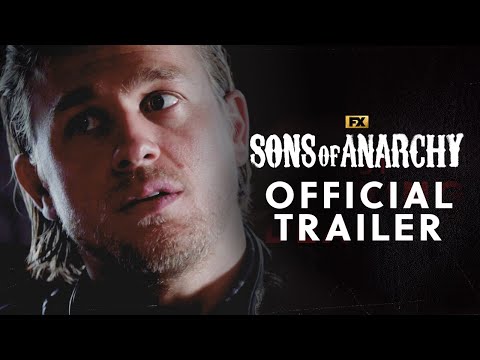 David LaBrava as Happy
If you always thought Happy seemed like a particularly genuine portrait of a long-serving biker gang member, that might be because David LaBrava's a former member of the Hell's Angels. Outside of Sons of Anarchy and the sequel series Mayans MC, he rarely acts, instead working on other ventures like directing and writing.
Kurt Sutter as Otto
The Sons of Anarchy creator did a self-insert, casting himself as Otto, a man serving time because of his dedication to the club. Gradually, Otto becomes a bigger and bigger scapegoat, suffering horrendously at the hands of the brotherhood he holds so dear. He did similar for The Shield, a show for which he rose through the ranks from writer to producer. Guess he likes to really pay for his art.
That's everyone in the Sons of Anarchy cast; just time for the Mayans MC season 5 release date. For more television stars, check out our guides on the Barry cast and Succession cast, as well as our lists of the best Netflix series and best thriller series. Don't forget about our new movies and best movies lists, either.