Who is Jamie Dutton in Yellowstone? Well, well, well…look who it is. Everybody's least favorite Dutton! (Jamie is also the Dutton's least favorite Dutton, so we don't even have to feel bad about it.)
Of all the Dutton children running around the ranch in Yellowstone, Jamie Dutton takes the cake when it comes to letting the side down. Played by Yellowstone cast member Wes Bentley, Jamie puts the 'drama' in the best drama series around.
Hated by both his sister and father alike, Jamie has switched sides so many times that it may be hard to keep track of just exactly who he is, what he wants, and what mess he's gotten himself into this time. But fear not, we've done the work on this devastating Dutton for you. Here's Jamie Dutton explained.
Who is Jamie Dutton?
Jamie is the troubled second eldest child of the Dutton family, who is secretly adopted.
Honestly, where do we start with Jamie? If we had to describe him in one sentence, it would be this: the man's a damn mess. Jamie is the odd one out within the Dutton family. A suited and booted attorney, Jamie's career took him far from the dirt and grime of the ranch that he grew to love.
Jamie is often highly emotional, unable to grasp logic, and later becomes driven by his desire to overtake his father and prove his family's long-standing commitment to legacy as an outdated mindset. Although Jamie is technically the second eldest child of John Dutton, he is often treated like an outsider, and generally proves to be pretty untrustworthy down the line.
Jamie and the Dutton family
Jamie and John initially seem to have a rather easy relationship. Jamie likes to be on the ranch, and his experience in law proves useful at times when it comes to matters of the property.
John was the one that encouraged him to attend law school, more so for the gain of the ranch than out of genuine aspiration for his son. Because of this, Jamie was disconnected from the rest of the family for a while. His closest relationship seemed to be with his older brother, Lee. After Lee dies, Jamie finds himself being bullied by his younger sister, Beth Dutton, who hates him.
Jamie and Beth's relationship is incredibly volatile. When they were teenagers, Beth asked Jamie to take her to an abortion clinic on the Broken Rock reservation. When the receptionist told Jamie that one of the requirements for abortion was sterilization, Jamie made the decision to go ahead with the procedure, without telling Beth.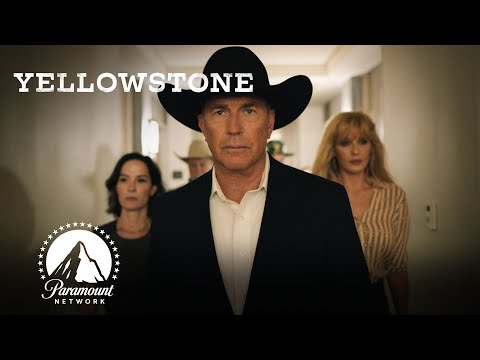 Years on, Beth spends every waking moment making Jamie's life a living hell. (Good for her.) He's clearly riddled with guilt about having made that decision on her behalf, but believes he did what was best for the family's reputation at the time. Beth threatens him and belittles him at every turn, and it's shown that Jamie is scared of her at most times.
Of course, his family troubles with the Duttons become symbolically clear once he finds out that he's adopted by coming across his adoption papers. Jamie was actually born to a couple named Garrett and Phyllis. When Jamie was three years old, his biological father beat his mother to death. John and Evelyn Dutton then adopted the boy and raised him on the ranch as their own. For all intents and purposes, Jamie was loved and treated like one of their own for most of his life.
When John supersedes him in the race for Governor of Montana, Jamie's loyalty to the Duttons slowly unravels. Eventually, he locates his birth father (who orchestrated an assassination attempt on all other members of the Dutton family as revenge for taking his son), and begins to work with him against his ex-family.
Jamie's job explained
Aside from being a professional Pain in the Ass, Jamie has held several prominent roles in the Montana State government.
He was eventually asked by Governor Perry to run in the Attorney General election, which he was more than happy to do. It was a concern by those in power that John Dutton would use Jamie's new position as leverage.
However, Jamie was determined to prove himself as his own man, so the two started to grow apart as Jamie tried to push out of his father's shadow. As revenge, John and Beth tried to back another candidate, Cassidy Reid. Jamie actively tried to make his father look bad by leaking private family secrets to a reporter in order to fight back, but (weak as he is), he ended up withdrawing from the race due to pressure from John.
As recompense for his betrayal, John allowed Jamie to continue living on the ranch as a hand. Jamie stayed in the bunkhouse, slowly earning back John's trust as he worked and bunked with the other ranch hands. When John was forced to withdraw as Livestock Commissioner, he nominated Jamie in his place. (Kayce had said no. Jamie was not the first choice, believe us.)
Through various circumstances, Jamie was eventually backed by both Governor Perry and John to become Acting Attorney General, meaning he was back in office. Eventually he would run for Governor of Montana when Perry stepped down, and it would result in a battle between both John and Jamie, ending with John winning the election. Sucks to be Jamie.
Did Jamie Dutton kill someone?
Jamie Dutton murdered a reporter, Sarah Nguyen, when he couldn't convince her not to publish information he had leaked about John Dutton.
Of course he did. Nguyen was hired to work on Jamie's campaign, all the while hiding herself as an uncover reporter. When she managed to convince Jamie to leak information about corrupt happenings at the Yellowstone ranch, it looked like she had everything she needed to cause some serious damage to the Duttons.
When Jamie got cold feet, he confronted her in the woods and asked her not to publish anything. When she said no, he lost his mind and hit her on the head, killing her. He then asked Rip to help him cover it up, and the two staged it to look like a kayaking accident.
Over time, Jamie would become so riddled with guilt that he contemplated suicide. John would realize his plan and stop him before he could hurt himself, but the dark secret still remains with Jamie wherever he goes. He would later add to this guilt by murdering his biological father after being blackmailed by Beth.
Jamie's relationships explained
If you're reading all this, you're probably thinking: who could love such a sniveling mess? Well, apparently, his assistant Christina can. She was initially hired to assist him during his political campaign, and fell in love with him for some reason.
The two began a romantic relationship, but Christina eventually jumped ship when Jamie's professional life began to crumble, thanks to some interference from the other Duttons. Later on, she would get back in touch with Jamie to drop the bombshell that she was pregnant with his baby. She gave him an ultimatum: leave the Duttons behind and start a family with her, or never see his child.
Jamie chooses the Duttons. Of course, this alliance only lasts until he discovers he's adopted, at which point he distances himself from them and connects with his biological father. When Christina discovers this, she re-enters his life with his son, Jamie Jr, before apparently leaving it again after the death of Garrett.
Last we saw, Jamie was growing a little too close to Sarah Atwood, who works for Market Equities. (In case you forgot, Market Equities is attempting to buy out the Yellowstone land.) The two sleep together, and Jamie is suspicious that she's with him based on ulterior motives. Surprisingly, Sarah admits that she wants to oust John as Governor, and wants to work with Jamie to take over the Yellowstone ranch and elect him as Governor instead.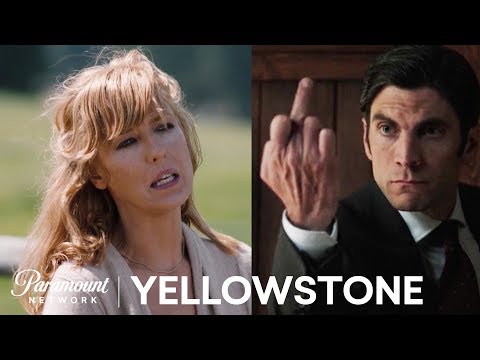 How old is Jamie Dutton?
Jamie Dutton's birthday is May 12, 1979, meaning he would be 44 years old at the time of writing.
He's older than Beth by five years, and Kayce by eleven.
If you're like us and you've had enough of Jamie for one day (or a lifetime), then get to know the other Yellowstone series with our guides to the 1923 season 2 release date and 6666 release date. You can also see when the Yellowstone season 5 part 2 release date is set to drop, and learn all you can about the Yellowstone timeline.
Plus, check out the best TV series to watch now, as well as all the best Westerns. For something a little more in-depth, take a look at our feature on why the Western has always been a genre for women, and see why we think Dallas ran so Yellowstone could fly.