*Slides over a box of tissues*
It's okay. We know this is hard. It's never easy when your favourite TV series decides to give up the ghost and call it quits on your parasocial relationship.
In fact, we really get it, because our current small-screen squeeze, Succession, is about to leave us. How do we know? Well, they're not really talking to us as much these days, and they seem a little tense. That said, they've just been through a familial loss, so maybe it's just not a great time for them to continue this commitment right now. (In other words, it's them, not us.)
But… wow. Things seemed so great between you and Yellowstone. It's been, what, five years? You guys were the blueprint for strong, committed relationships. Seriously, everyone's been talking about it. "Oh, look, they've now got Funko Pops," and "They're lucky, Yellowstone has so much money," is all we've been thinking about the past couple of years.
Now it's over, and you're probably feeling a little shaken. Hey, maybe it's for the best. After all, looking back, perhaps there were a couple of red flags that sprouted up in those magnificent Montanan valleys in the past.
For one, Yellowstone's been keeping you on something of a ledge the past few weeks. I mean, all that Kevin Costner will-they-won't-they drama wasn't exactly considerate of your feelings. A person can only take so much. (And Kevin Costner this, Kevin Costner that… what about your problems?)
And, on top of all that, we heard Yellowstone talking a lot about Matthew McConaughey. We didn't want to tell you, just in case it was nothing. But yeah, that was… weird. It almost seemed like Yellowstone was becoming a little obsessed with him — which is fine, everyone has their fantasies outside of relationships — but now they're working together?! The nerve.
The Western series demanded so much of your time and energy, but while you proved your emotional investment by staying up to unravel the Yellowstone timeline, researching their family tree, and reading about the historical legacies of real-life cattle ranches to better understand and support their career, Yellowstone was sauntering around and dropping in but once a week for a late-night visit… Manipulative much?
And why bother to introduce them to all your friends if they were just going to leave you? You've spent months getting to know 1883, 1923, 6666, Bass Reeves, and the rest. But they're still around, so now what? Do you just keep hanging out with them?
In fact, forget Yellowstone. You could do so much better. Yes, the series might have been a catch at one point, but times are changing. Of course, the initial allure was always easy to understand. Cowboys, sprawling land ownership, accumulated wealth… cowboys… it's all there.
Your attraction was also born from its slightly troubled, straight-talking attitude that allowed you to fall into that old ever-tempting logic of "I can fix them". But Yellowstone had its flaws too, hidden under a clever façade.
Not to be too aggressive so early into the break-up but, actually, Yellowstone wasn't exactly pro-women. In exchange for gruff, muscle-framed men wearing dirty jeans and riding horseback into the glorious golden sunset, you also had to endure the occasional female character being beaten senseless whilst being held hostage, a pregnant woman losing her baby in an accident, or covertly-conditional abortion (read: secret sterilisation) for good measure.
This just isn't good life partner material.
Flashback to when you two first met: One minute you were admiring the crisp blue sky, then the next you were witnessing a bloody and bruised John Dutton shoot his injured horse through the head, signalling the beginning of a long, storied tale of political subterfuge. Now, correct us if we're wrong, but we can't think of a single healthy relationship in all of human history that's begun this way.
The more we think about it, the more we think you're getting a lucky escape. And now you get to rebound, which is quite possibly the best part of this whole thing. Lucky for you, we've got some names that we could put you in touch with, so pull on your cowboy boots and let's get you back out there!
Firstly, if it's the older Westerns you like, then you've got lots of choices. They're more experienced, wiser, and used to be the 'cool guys' back in their day. In fact, some of the best movies of all time came from this handsome bunch, including the likes of The Dollars trilogy, Shane, and High Noon. Or, alternatively, if you're after someone a little more hip and slick, then make a date with Hell or High Water or No Country for Old Men.
Or maybe you're looking to swear off those kinds of Westerns altogether. In which case, it's time to revisit one of the best drama series you've overlooked for years: Godless.
This 2017 Netflix series turns the Western lens onto a female-driven story, focusing on the tale of a town in which all the men-folk were killed in a tragic accident, leaving the women to fight for the survival of their land. The limited series does include the likes of a fair few male characters (boo!), but make no mistake, the women run this show.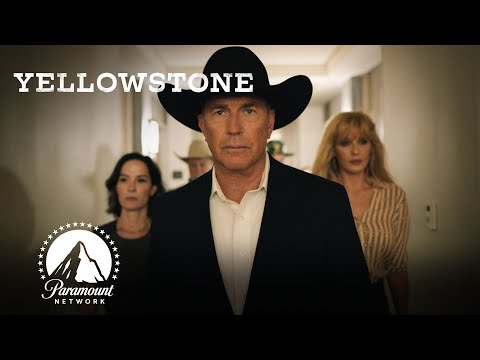 So, fear not, you have choices. There are plenty of cattle in the land, and although we think you'll find that getting over Yellowstone will be a long and difficult road, there are plenty of other shows out there that will treat you better.
And if you never want to look at a pair of chaps again, then why not give the non-Westerns a go? After all, there are plenty of young, hot, strapping new movies out there.
So go, ex-Yellowstoner. Be free.
If you're knee-deep in the recovery process and want to sneak a quick peek at your ex's current situation, then check out our guide on the Yellowstone season 5 part 2 release date, the 6666 release date, and Lawmen: Bass Reeves release date. Or, stalk their friends and family with our list of the Yellowstone cast.