Will there be a Yellowstone season 6? By now, you've probably heard the dreadful news that Kevin Costner is leaving the biggest TV show on Paramount Plus, Yellowstone.
Yellowstone, in case you've been living under a rock, is widely considered one of the best TV series ever made and inspired an embarrassing number of people to buy a stetson (It doesn't work for you, Jason. I'm sorry). So the question is, as Yellowstone season 5 gets closer to returning, what does the future hold for the Paramount Plus show? Will there be a Yellowstone season 6?
Will there be a Yellowstone season 6?
No, there won't be a Yellowstone season 6. On Friday, May 5, Paramount announced that Yellowstone would end when it finished airing its fifth season. Don't get too sad, though. While Yellowstone may be coming to an end, it will live on.
According to numerous reports, Matthew McConaughey (alright, alright, alright) has been brought on board to lead a Yellowstone sequel series. As one member of The Digital Fix team described it, it's like the jump from Star Trek: The Original Series to Star Trek: The Next Generation.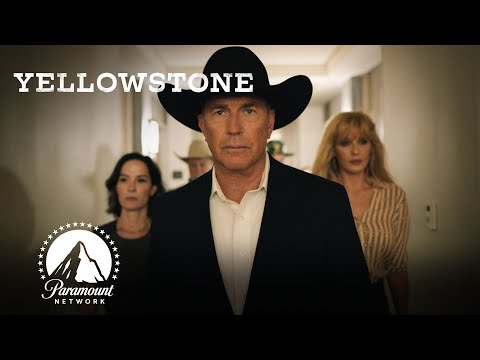 I bet you didn't expect that simile when you clicked on a Yellowstone article. Well, it's appropriate they're all part of Paramount, after all. Also we've still got about eleventy billion more Yellowstone spin-offs on the go. Don't believe us? Well more fool you, we've got guides for all of them.
So if you want to know about the 6666 release date, the 1923 season 2 release date or the Bass Reeves release date, then we've got you covered. Finally, as you're here, and you're clearly a fan of these cowfolk, you might as well check out our breakdown of the Yellowstone cast.
If you need more Kevin Costner in your life, he's got a new movie in the works called Horizon. Here's everything we know about the Horizon release date.