Who is Baylan Skoll in Star Wars? Here's what we know about the new character who will appear in the series Ahsoka.
Star Wars celebration 2023 was packed with major reveals. We got insights into the Andor season 2 release date, we saw more of The Acolyte, and we even got the confirmation of three new Star Wars movies.
If that wasn't enough, the Ahsoka release date was confirmed to land in August and fans finally got their first trailer for the TV series. In short: it looked amazing, with old characters and new characters all coming together. One of those new Star Wars characters was Baylan Skoll. Here's everything we know about him.
Who is Baylan Skoll in Ahsoka?
Baylan Skoll is one of the main antagonists in Ahsoka. From the first trailer we know that he will duel Ahsoka in the Star Wars series, and that he has an associate who he is working with. And really, that's about it really in terms of what is officially confirmed. So, time for the theories.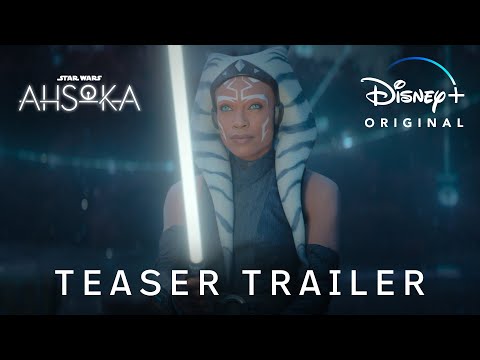 From the trailer – and the fact that Baylan Skoll is fighting Ahsoka – it looks like he's working for Grand Admiral Thrawn in some capacity.
While the character looks like a Sith, the fact that his lightsaber isn't the typical Sith-red suggests that things could be less straightforward. He could be a Jedi who survived Order 66 and has turned to the dark side, but who is not officially a Sith after the fall of Darth Vader and Emperor Palpatine.
Whatever the truth is, it's bound to be complicated and very interesting.
Who is the Baylan actor is Ahsoka?
Baylan is played by Ray Stevenson. Stevenson, who died on May 21, 2023 at age 58, played the Asgardian Volstagg in the first three Thor movies, and provided voice work for both Rebels and Clone Wars, while also starring in 2022's epic action RRR.
That's it on Baylan Skoll for now. No doubt we'll have plenty more details on the character as new trailers and plot details drop closer to the Ahsoka release date. For more on Star Wars, check out our ranking of the Star Wars movies or take a look at our picks for the best Star Wars villains and the best Star Wars droids.