Why is Ahsoka dedicated to actor Ray Stevenson? George Lucas' galaxy of lightsabers and magic is growing.
Star Wars' latest adventure, Ahsoka, has now begun. Rosario Dawson leads the Ahsoka cast as the powerful ex-Jedi, and the new Star Wars series focusses on her dangerous quest to track down Grand Admiral Thrawn; one of the best Star Wars villains we've ever seen.
Speaking of villains, Ahsoka also features a wide range of Inquisitors and, even more intriguingly, two evil former Jedi in the form of Baylan Skoll and Shin Hati. Baylan Skoll is portrayed by Ray Stevenson, in all his intimidating glory. Here's why the Ahsoka end credits are dedicated to Ray Stevenson, with the words: 'For our friend Ray.'
Why is Ahsoka dedicated to Ray Stevenson?
Ray Stevenson, who stars as the evil Baylan Skoll in the new Star Wars series Ahsoka, died earlier this year on May, 21, 2023. The actor had previously starred in the MCU's Thor movies, RRR, and Dexter.
His work in Star Wars will become and remain a significant part of his legacy.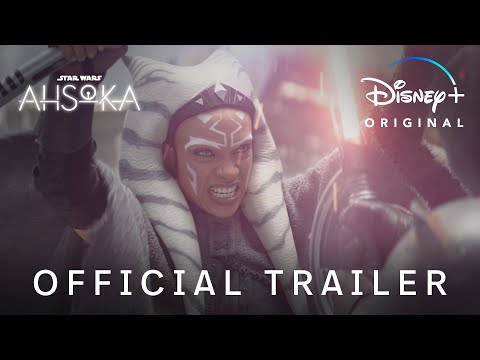 Did Ray Stevenson finish filming Ahsoka?
Ray Stevenson did finish filming Ahsoka, prior to his death. The series wrapped filming in 2022. The story of Baylan Skoll will come to a conclusion, with Stevenson in the role.
To learn more about Ahsoka, read our explainers on the Nightsisters of Dathomir and find out when Ahsoka takes place in Star Wars. You can also find out more about the Ashoka release schedule, to see when we'll next be catching Stevenson and Skoll on Disney Plus.